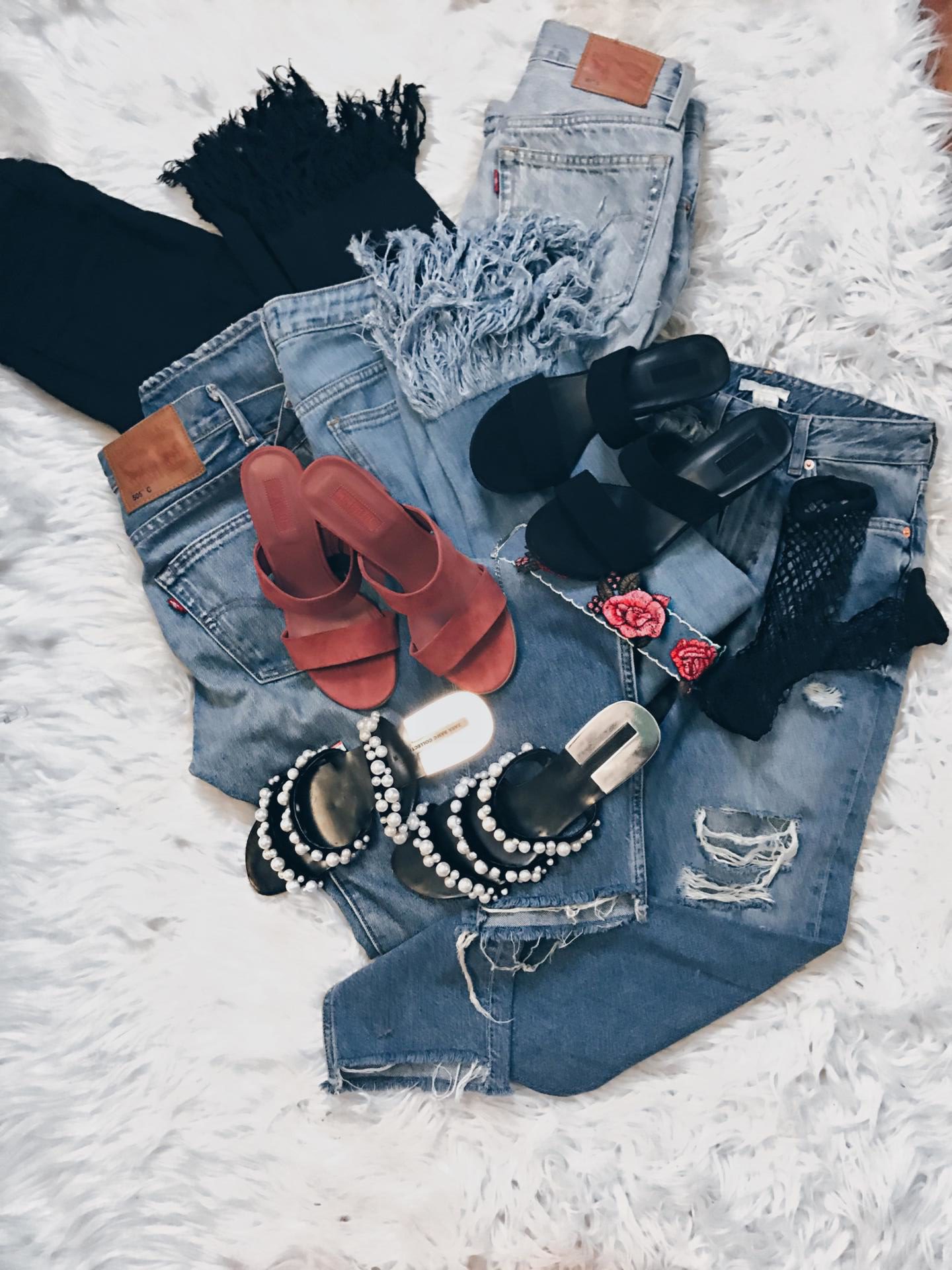 Every year, time seems to go by faster than the last. Not too long ago we were all worried about the New Year and before we knew it, we are in March. And March means Spring and spring means, later sunsets, warmer days and of course new looks for the new season. To get Spring ready I've put together a list of some of my favorite upcoming trends that we will be hot on the scene and that you should definitely try.
Mom Jeans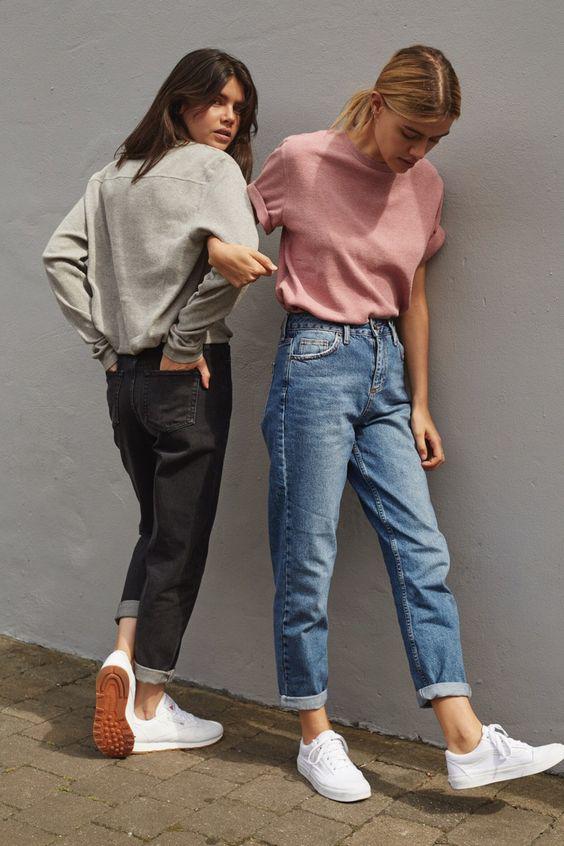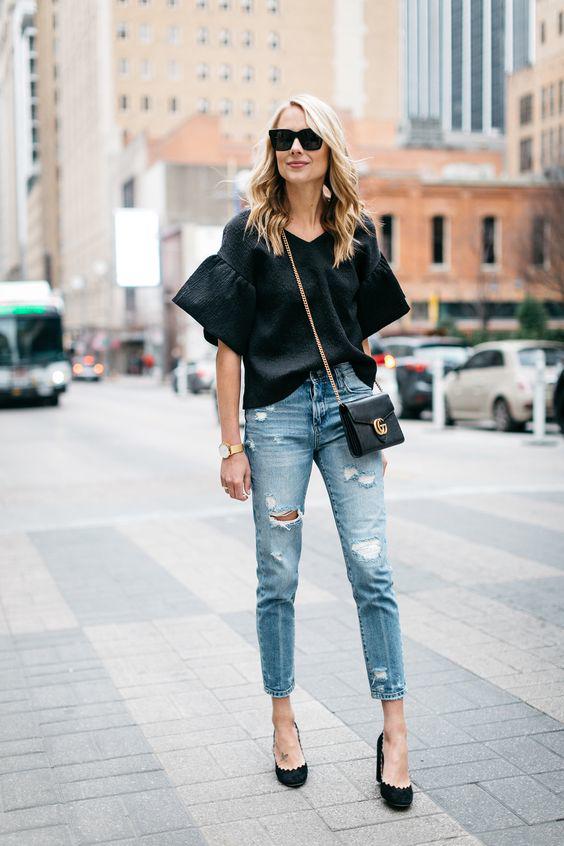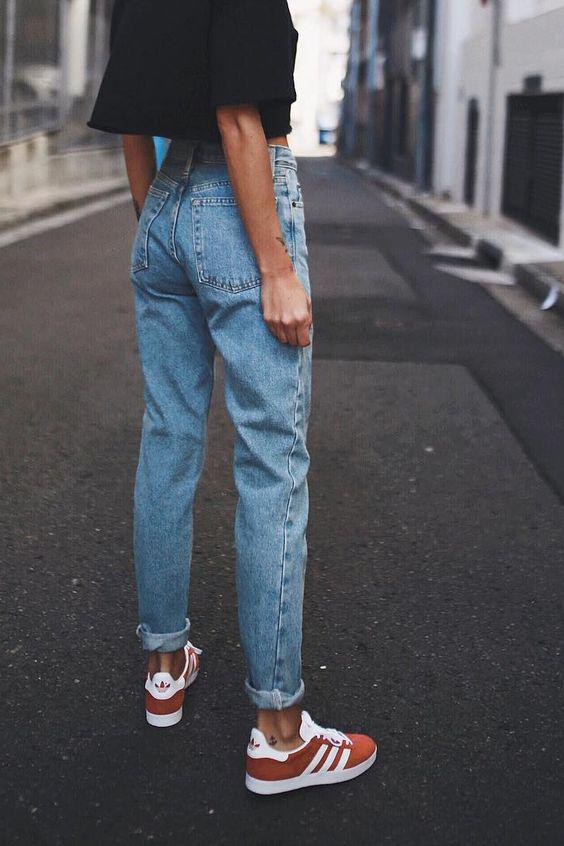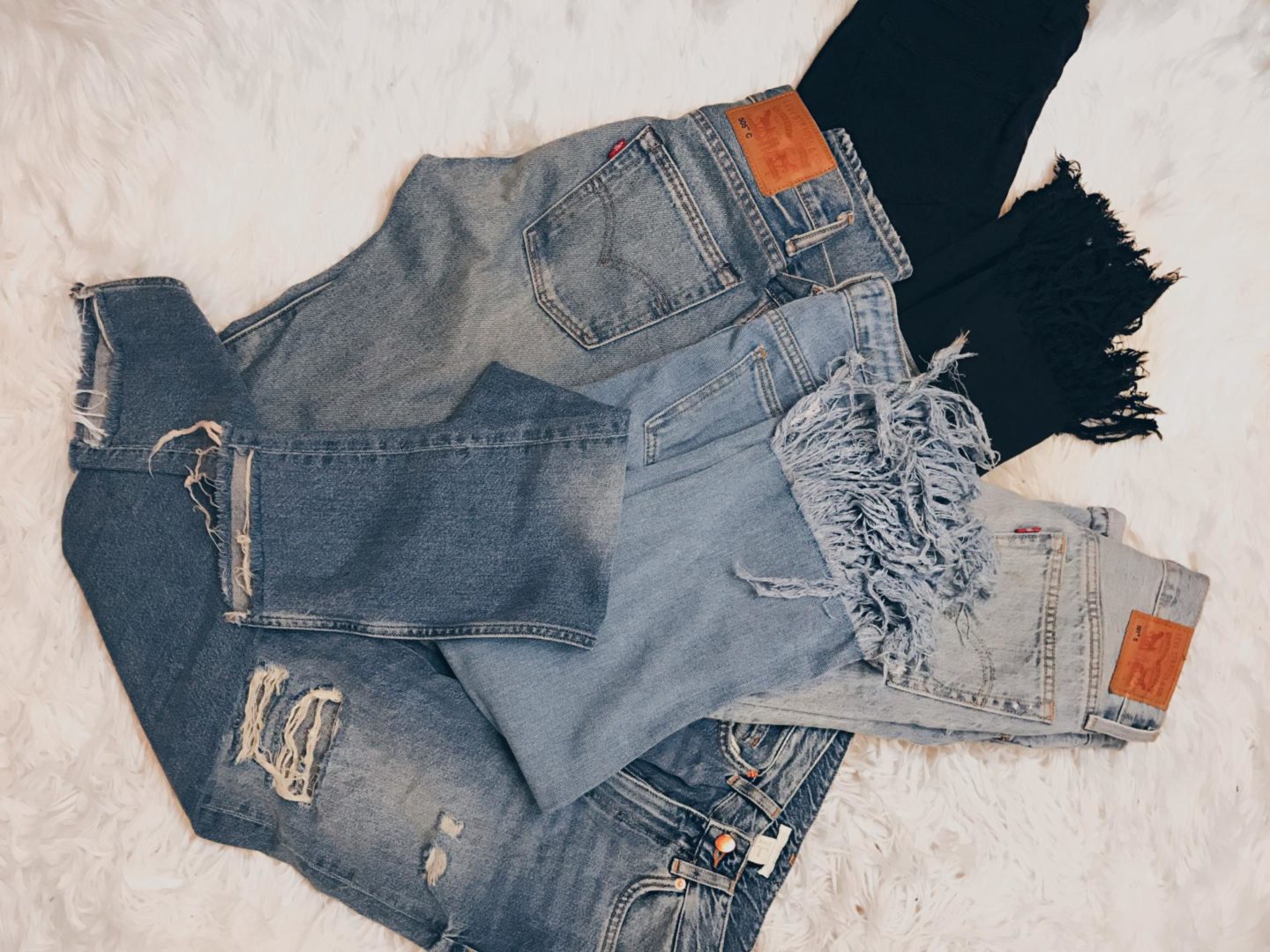 The denim fad from last year is long lived and transcended from 2016 into this year. This year we've brought the denim to the future but with the twist from the past. The 90's MOM, highwaisted jean, has become almost uniform in street style. They come in many styles with embroidery, embellishments, distressing and frayed hems.
Shop Mom Jeans
Mules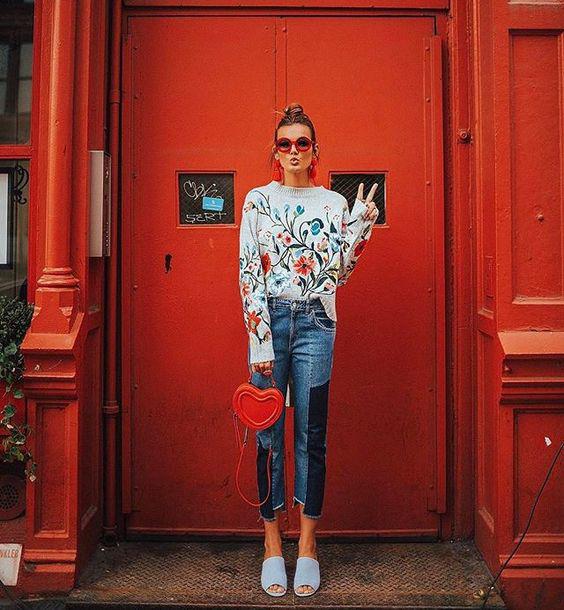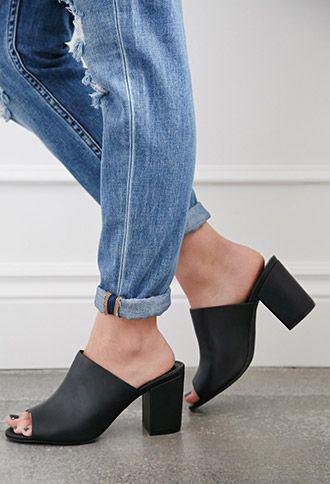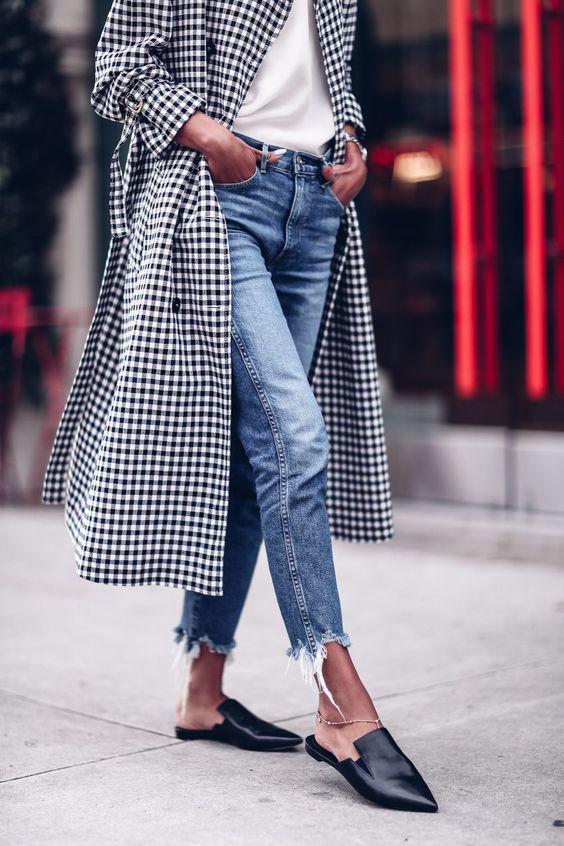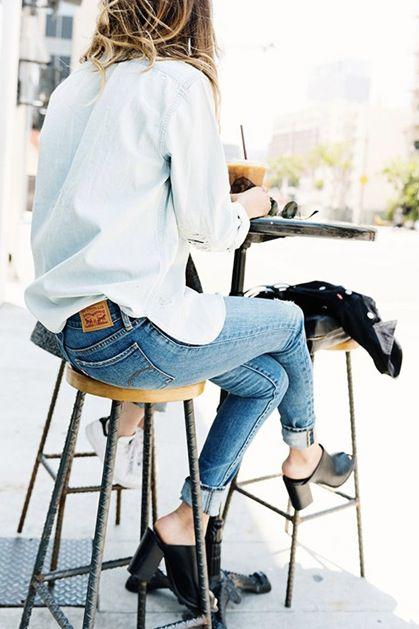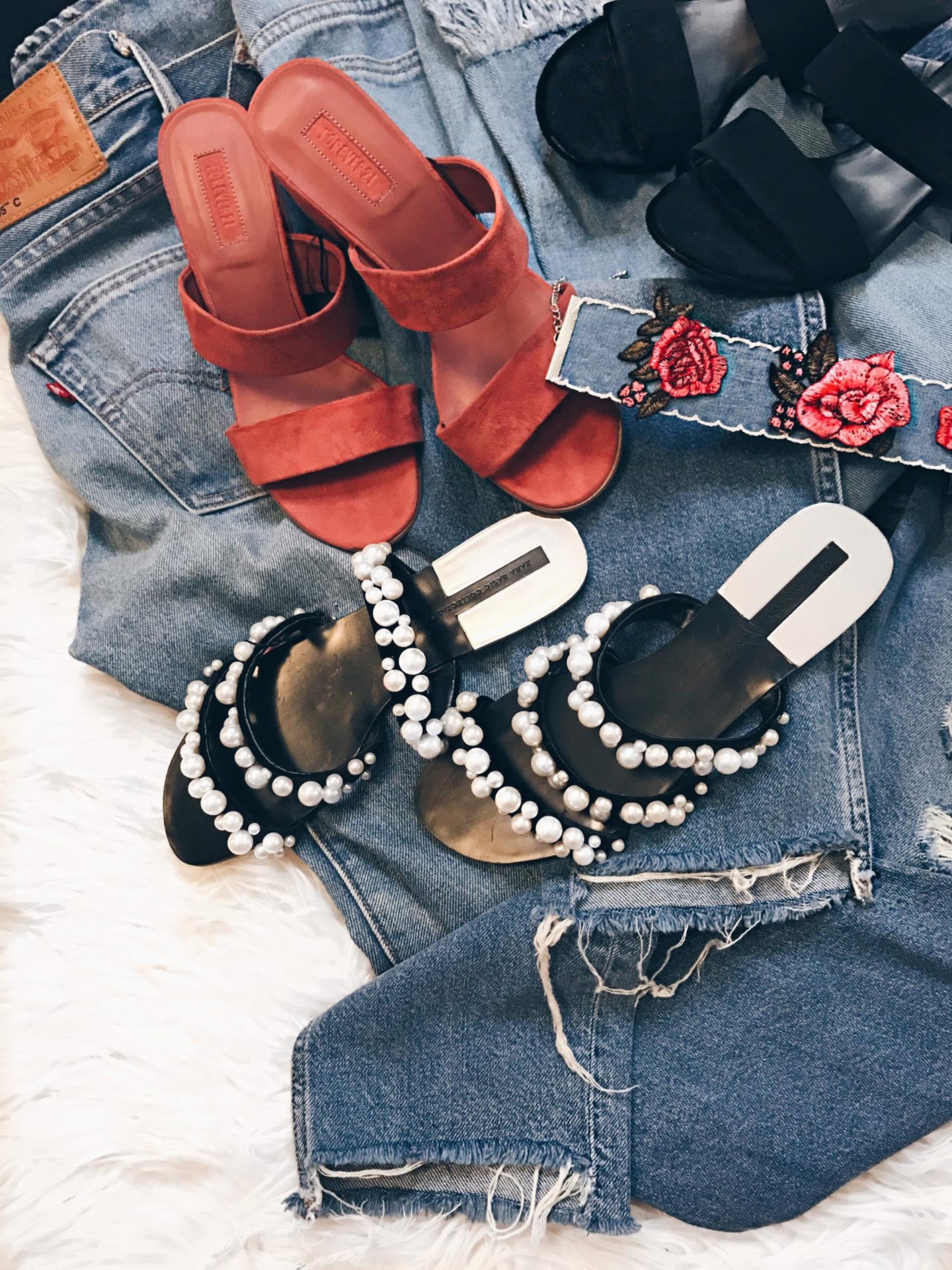 At one point I had my own vendetta against mules but they have grown on me. Mules can add character and charm to the simplest outfit as they come in many styles, from a flat style, like the blogger go to pair from Gucci, to heeled pairs.
Shop Mules
Statement Tops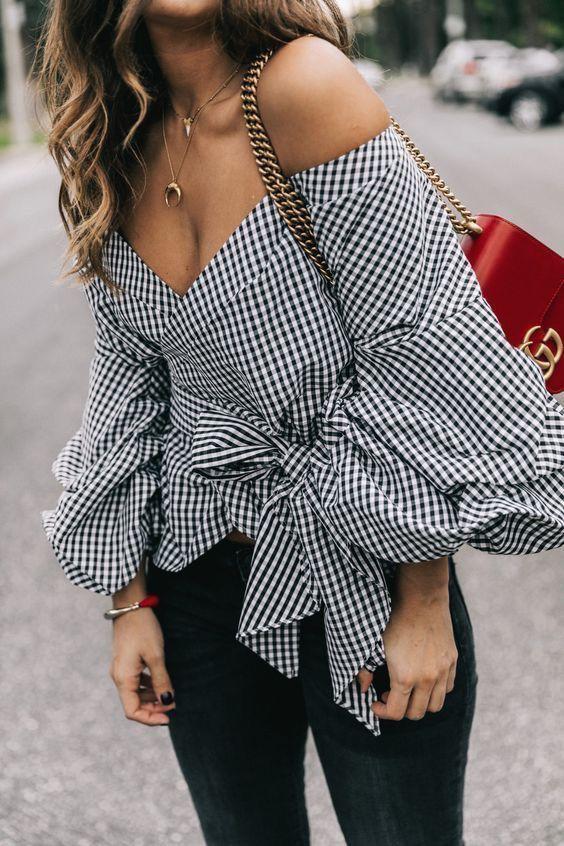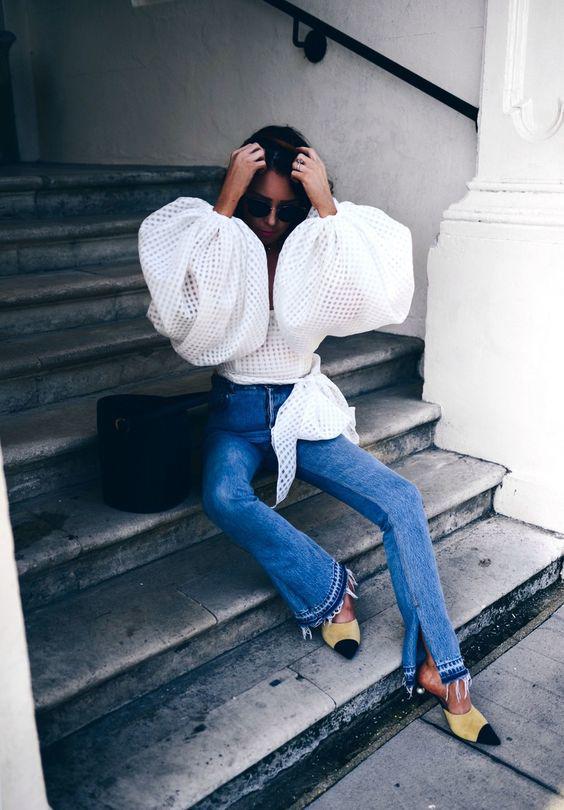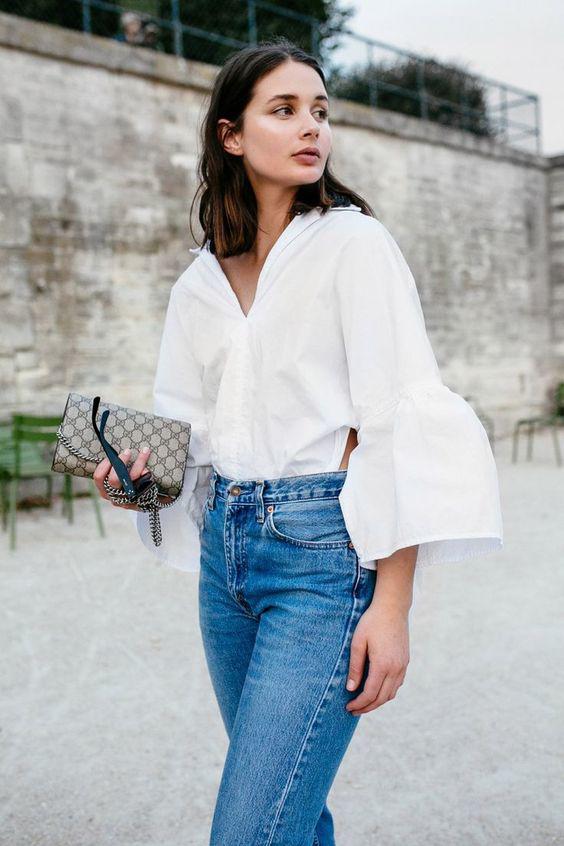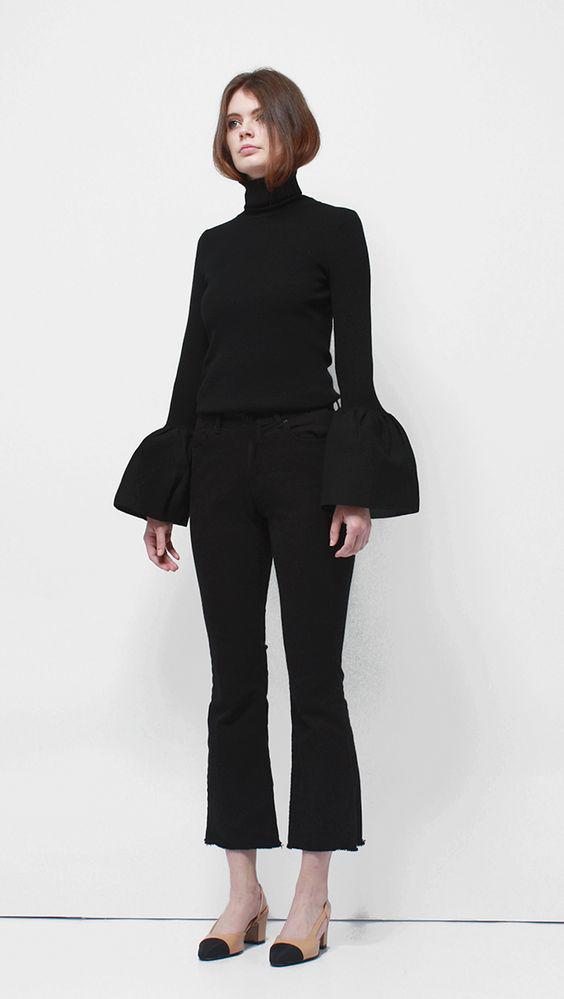 These include loud off the shoulder and statement sleeve tops. These are often paired with a simpler bottom, like a pair of Mom jeans, so the focus is all on the elaborate top. These elaborate tops are usually a twist on the typical button up or poplin shirt that is cold or off the shoulder with a bell, ruffle puffy sleeve.
Shop Statement Tops
Embellishments/Embroidery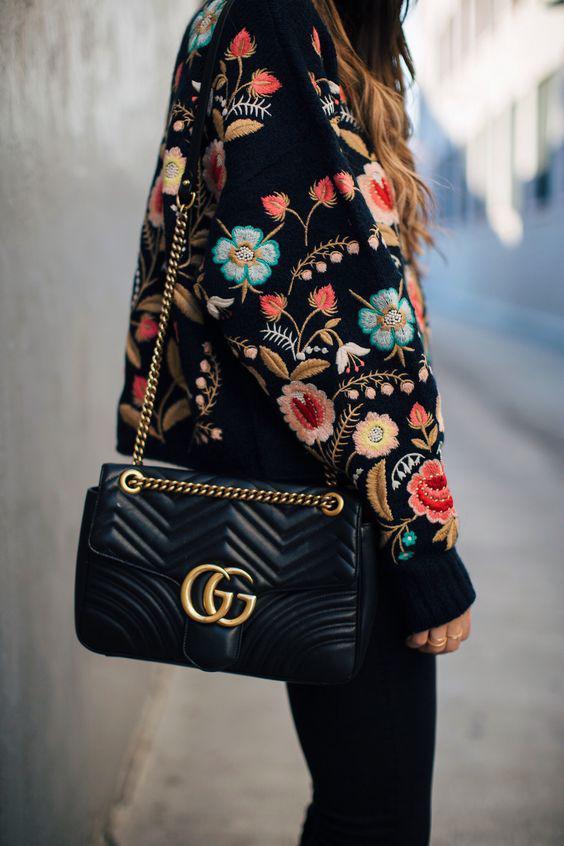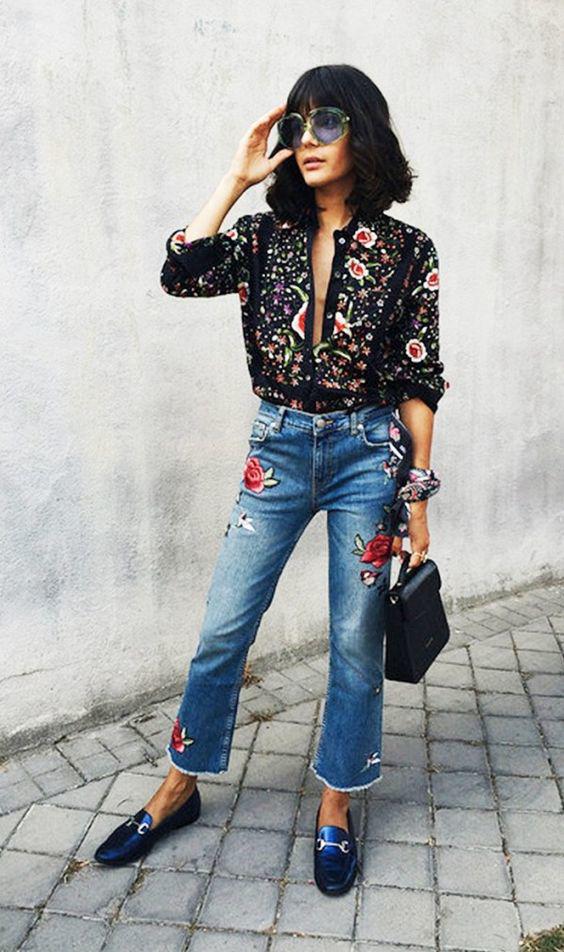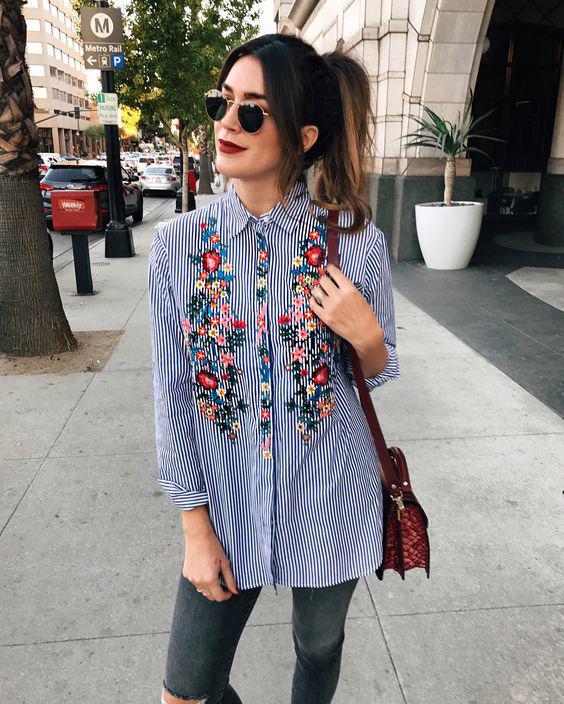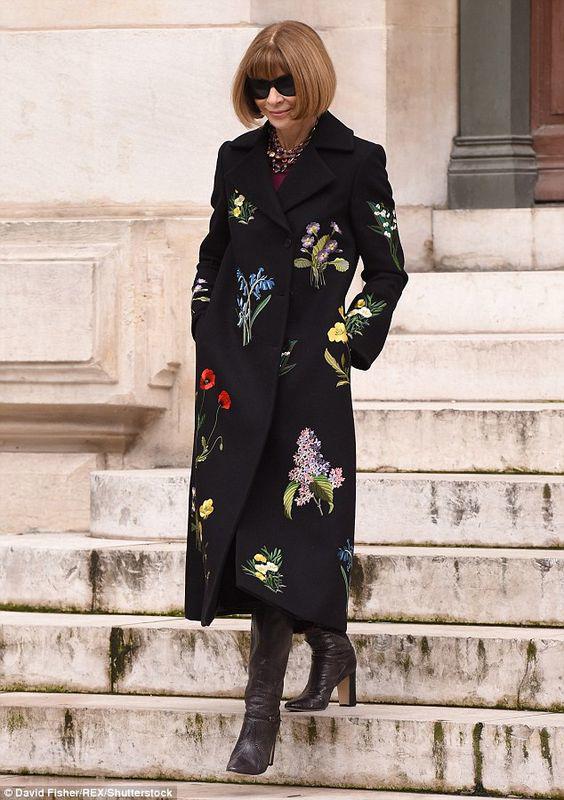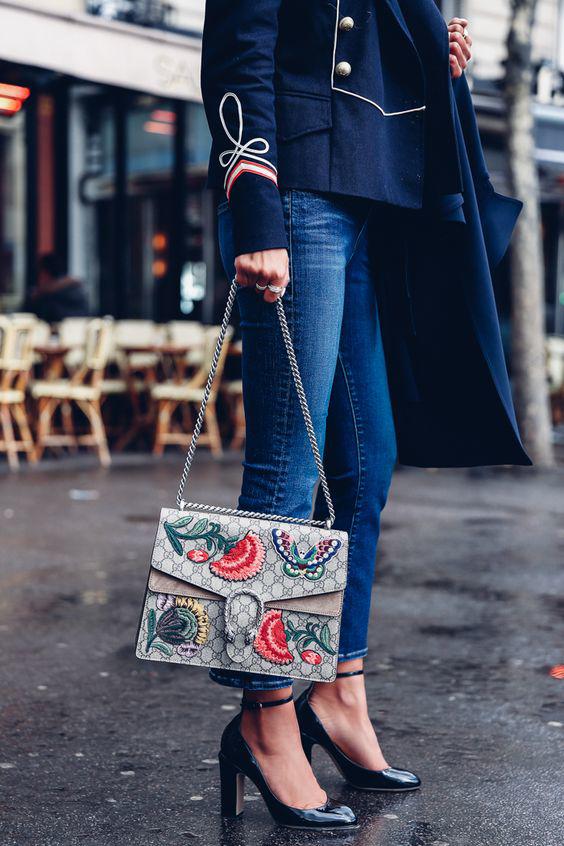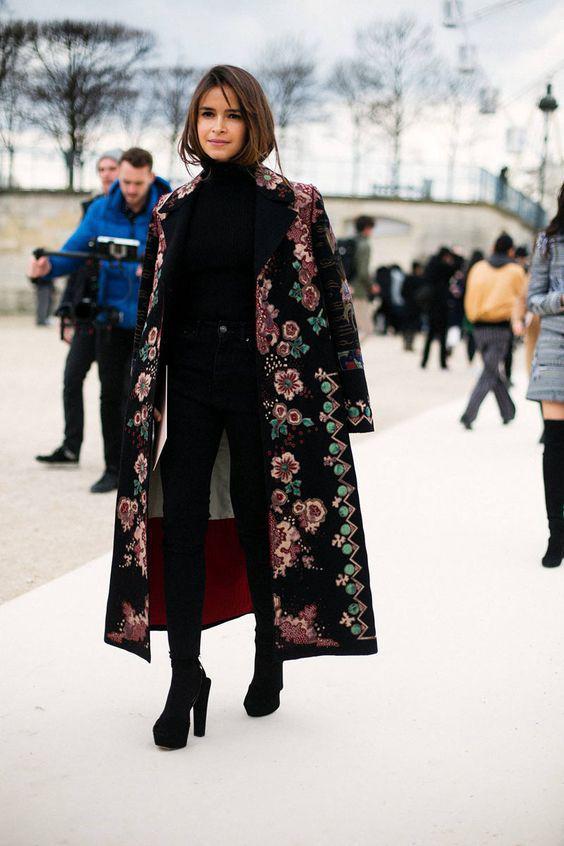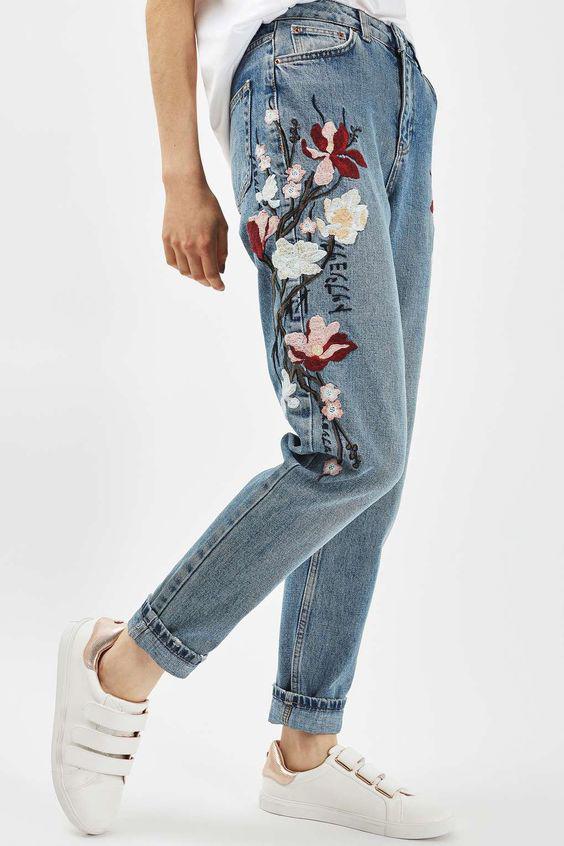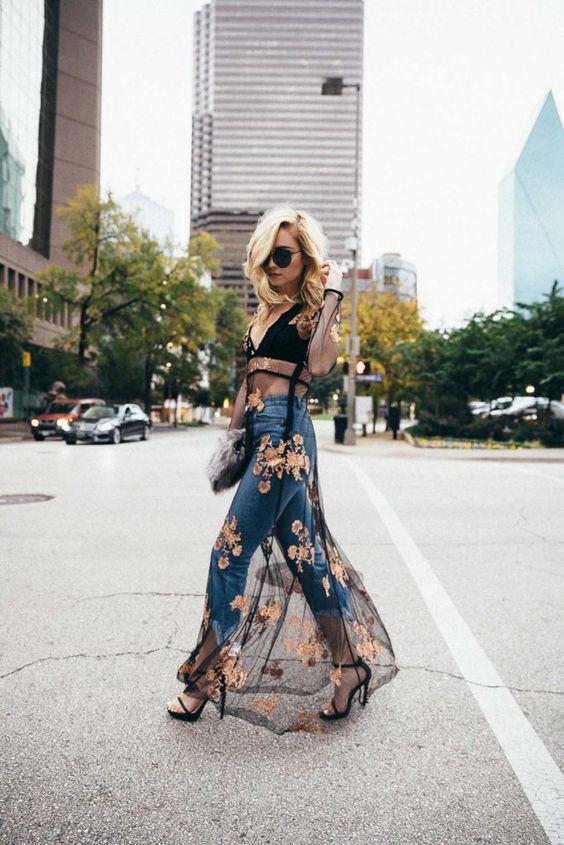 What's spring without floral ? Embroidery and embellishments have been making their mark, literally, on shoes, jeans, purses, purse straps and denim, cargo and bomber jackets and much more. Embroidery can be as simple as a single floral pattern or a combination of different prints and florals and also metal studding, perfect for spicing up an outfit.
Shop Embroidery
Corsets/Juxtaposing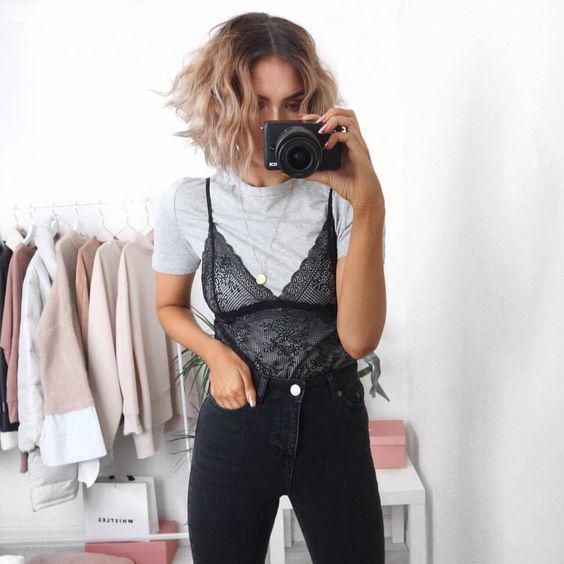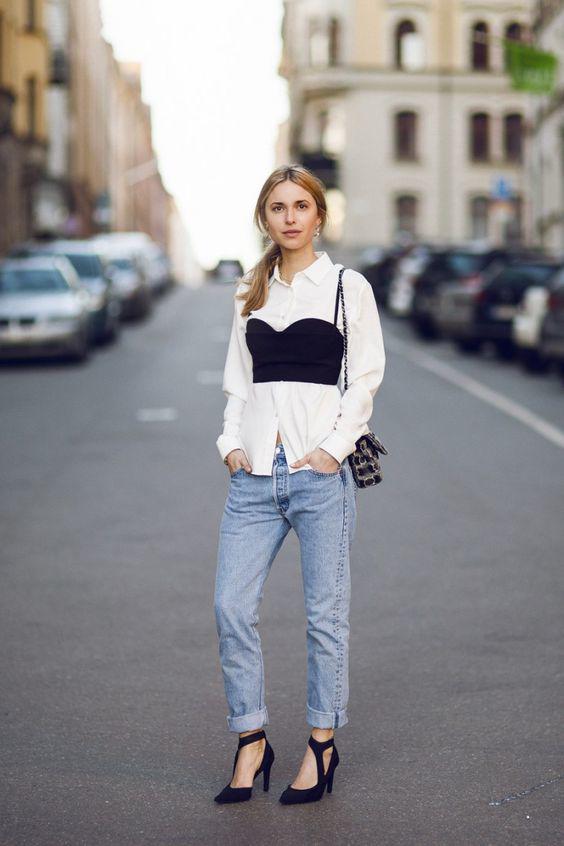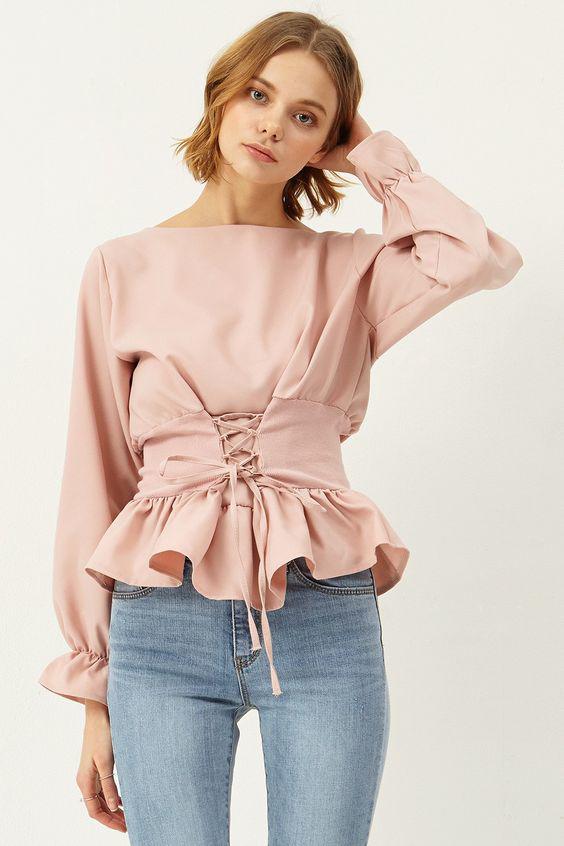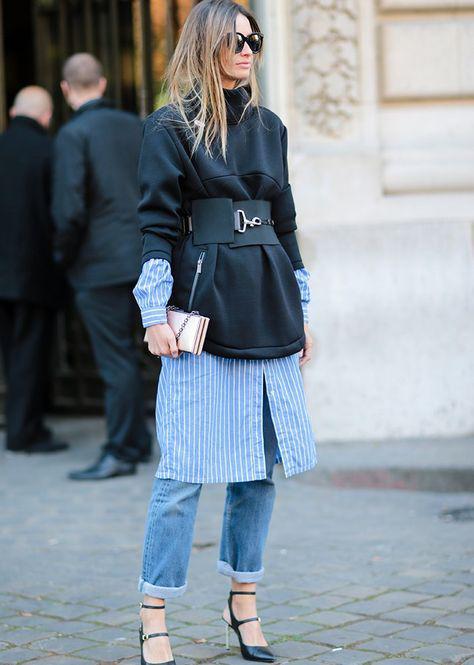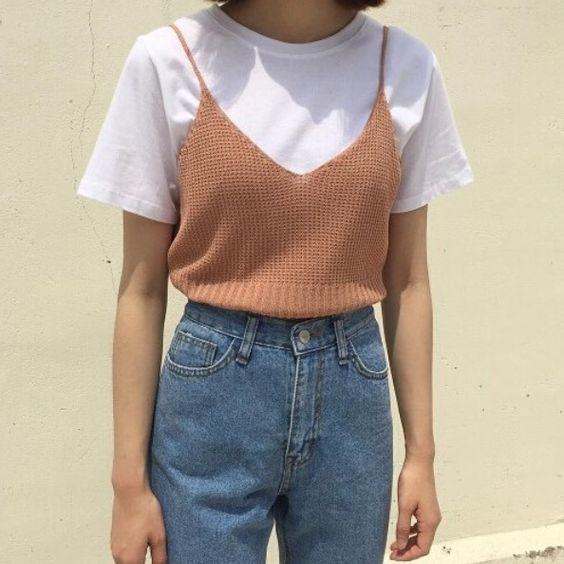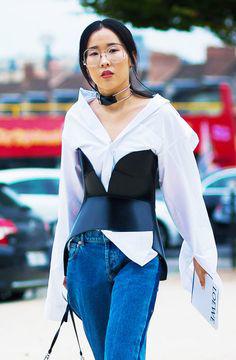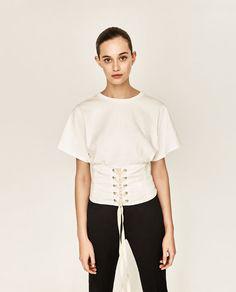 Corsets and Juxtaposing (layering, i.e a cami over a tee) are also a blast from the past that I did not enjoy, when I was younger I saw this a lot but it didn't make sense to me because the corsets looked too much like lingerie and not something to be worn outside of the house. This time around I think we have a better grasp of this trend, people aren't buying lingerie and the options have widened to corset like belts and more casual corsets. Juxtaposing was one of my favorite looks as a kid, a dress over a t-shirt, this even continued in my teenage years. Like history, fashion repeats itself.
Shop Corsets/Juxtaposing
Fishnets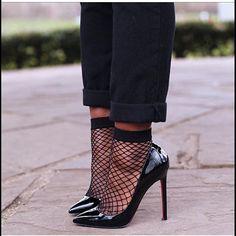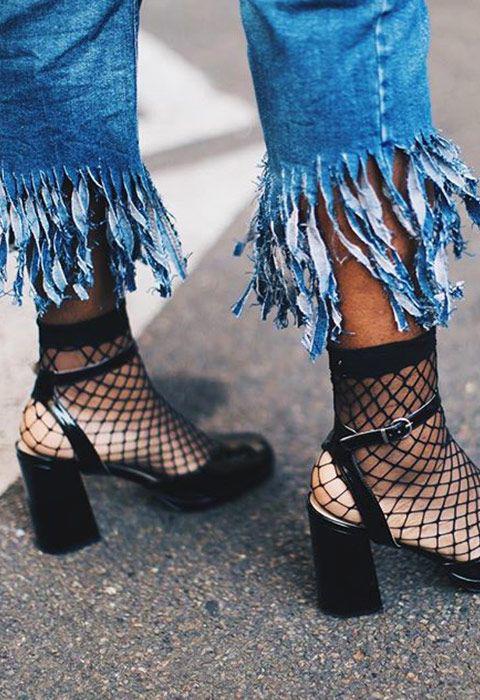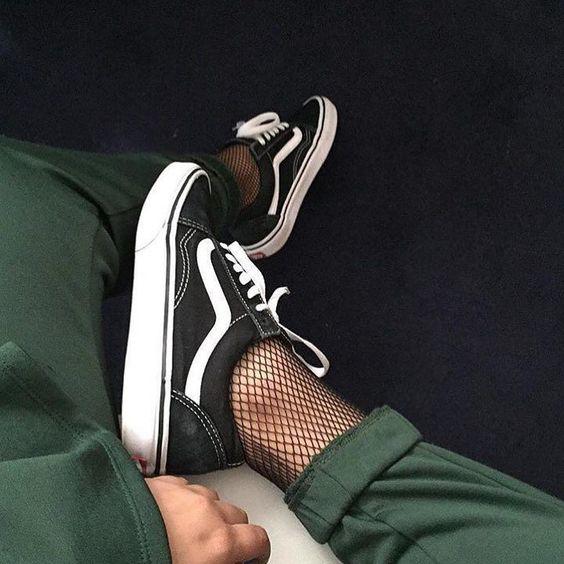 Fishnets are the latest of these trends. With the return of Vans, Mom jeans, and more 90's fashion the fishnet trend has heightened. You will most commonly see them making sneak peeks under distressed jeans or in the exposed ankles of a frayed hem paired with Vans or high pumps.
Shop Fishnets
What do you guys think about these spring trends? Which is your favorite?