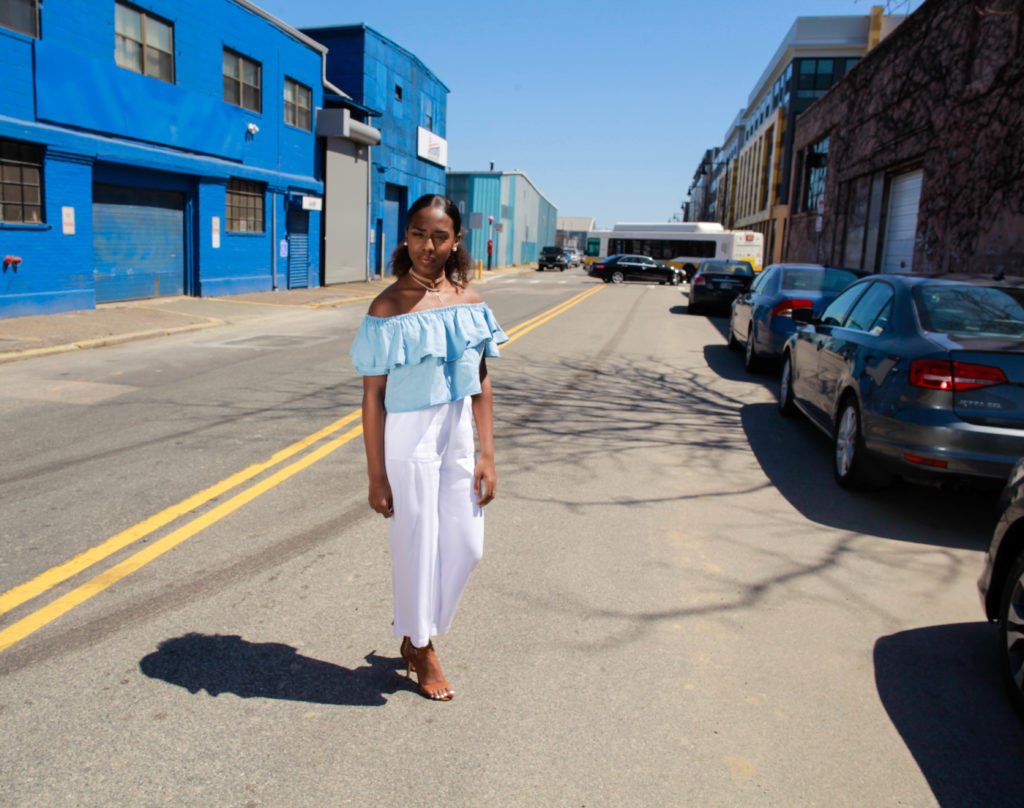 Hi everyone ! I hope everyone had a good holiday. It's been a little while since the last post, which I apologize for, but I am back featuring the look I mentioned in the last post. The last post featured my first pair of culottes that I actually liked and now here are a pair of culottes that I love as well.  As the last post, these were a great find at Abercrombie and Fitch, with just the right fit for my height and build.
This look embraces three very "in trend" pieces, the off the shoulder top, culottes and the choker necklace seamlessly. I kept this look really minimal, crisp and light for the warm spring weather and sunshine with a neutral color palette all around and a dramatic yet subtle accessory, the choker. These colors have always been essential during the spring , now a little funner (I think I just made that a word) with the play in cuts and texture.
I hope you guys enjoy this look, there are many more on the way !
Follow my blog with Bloglovin