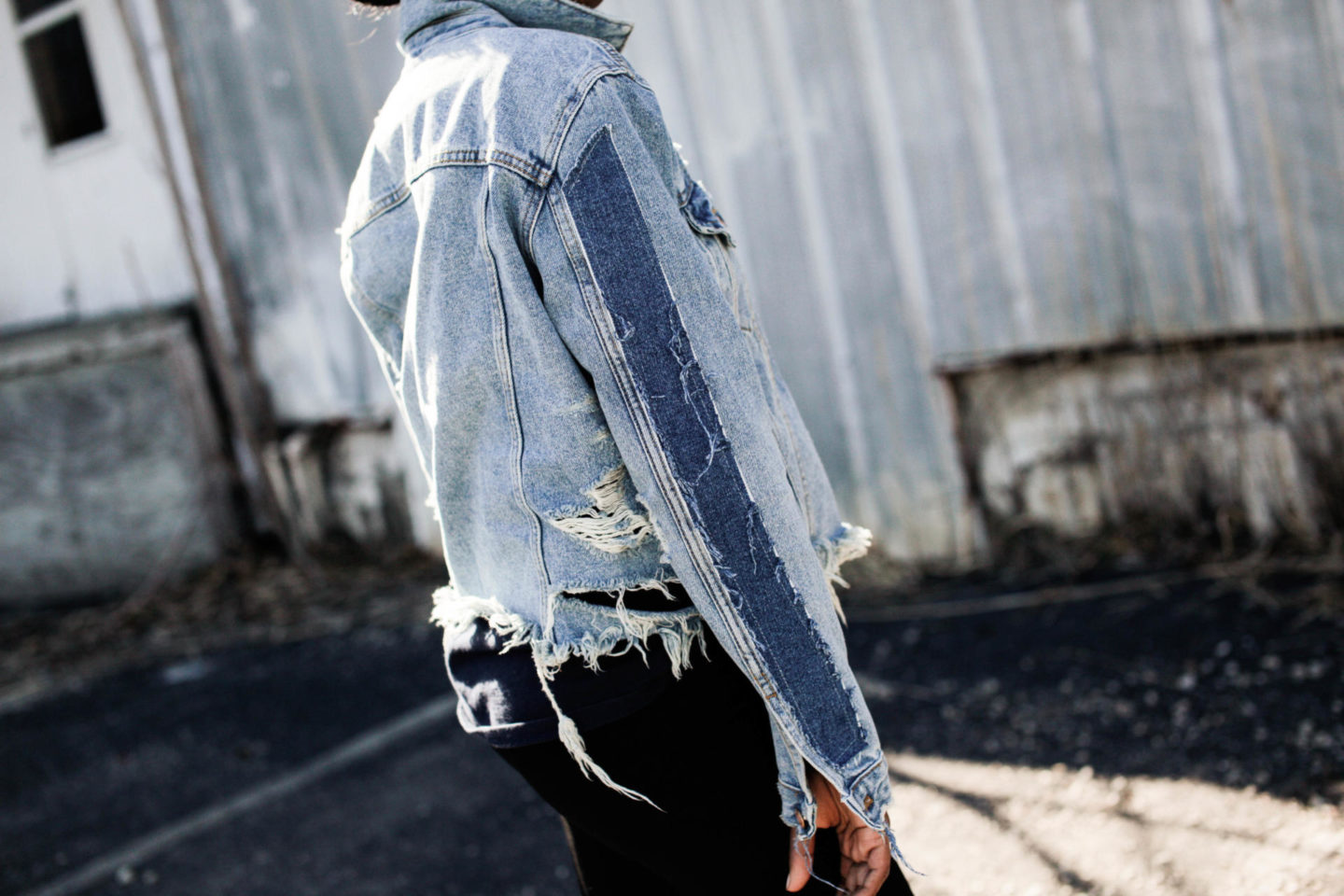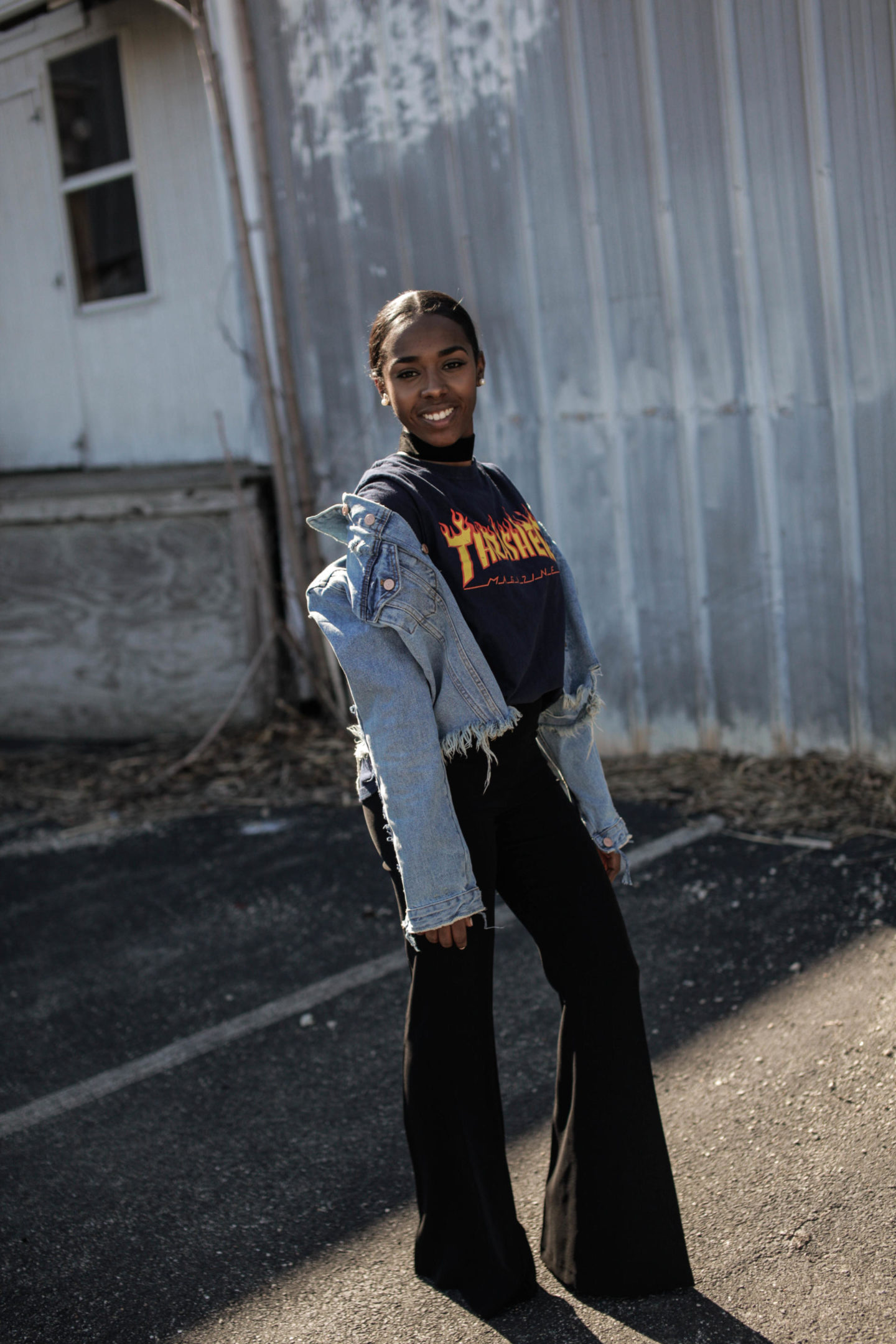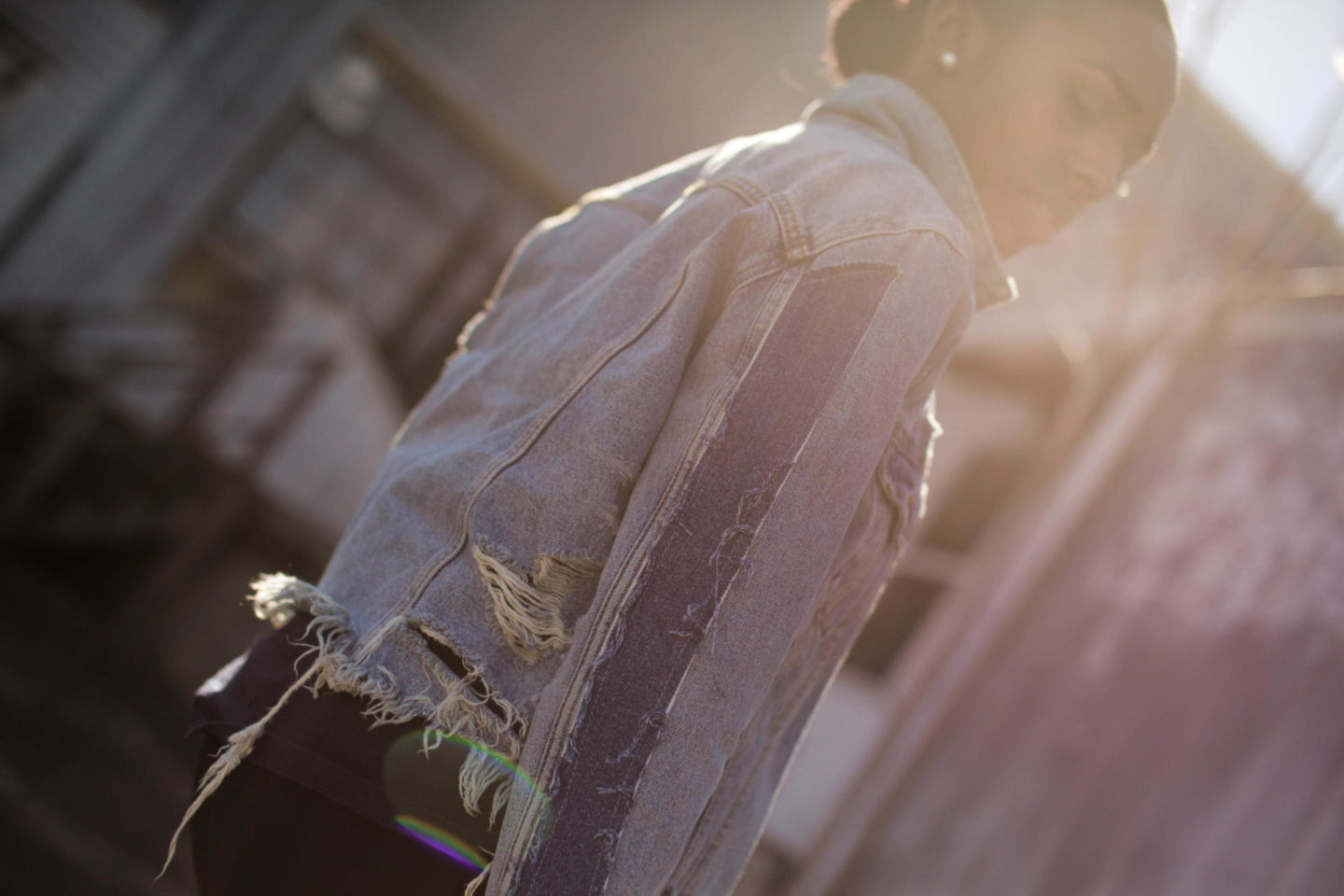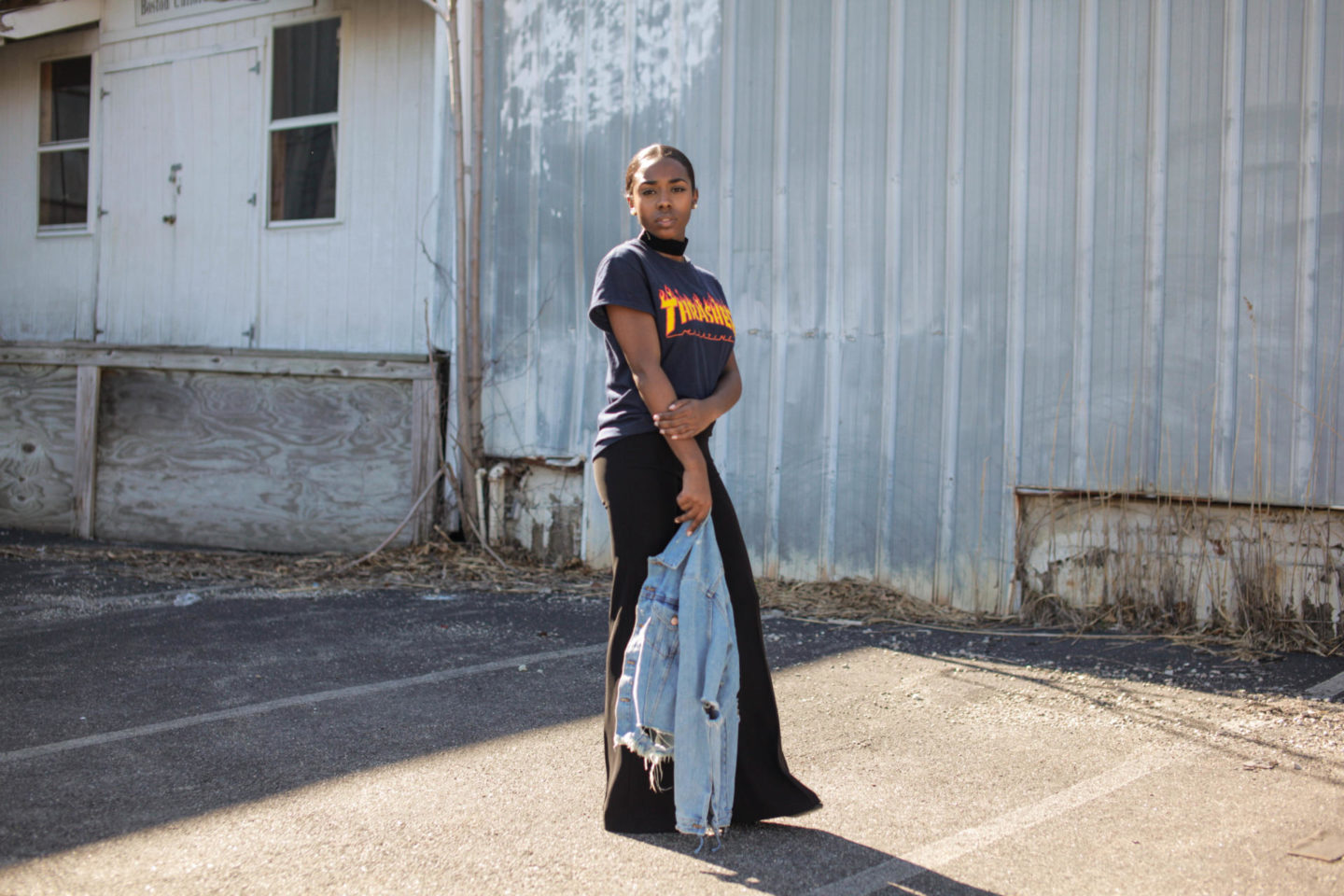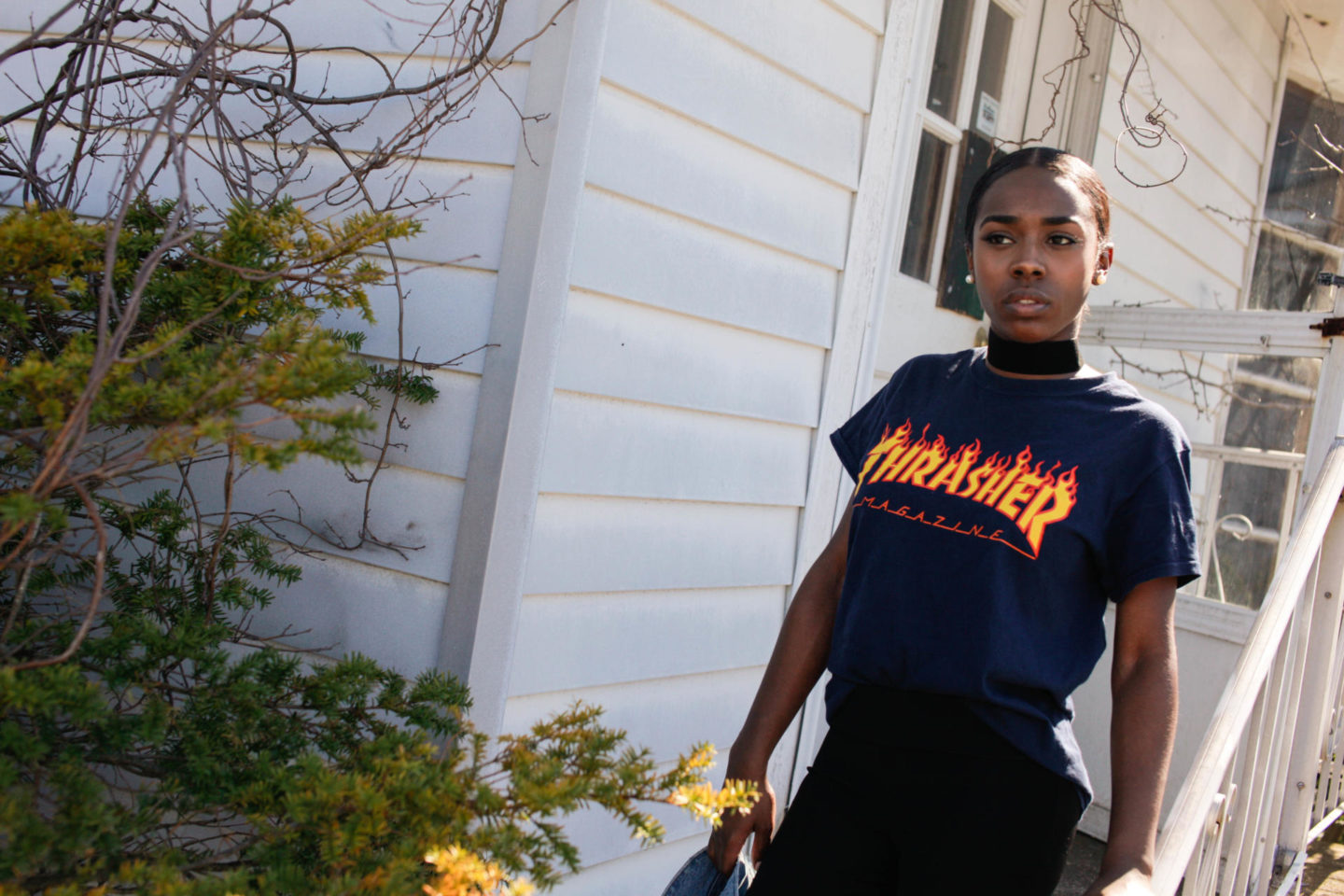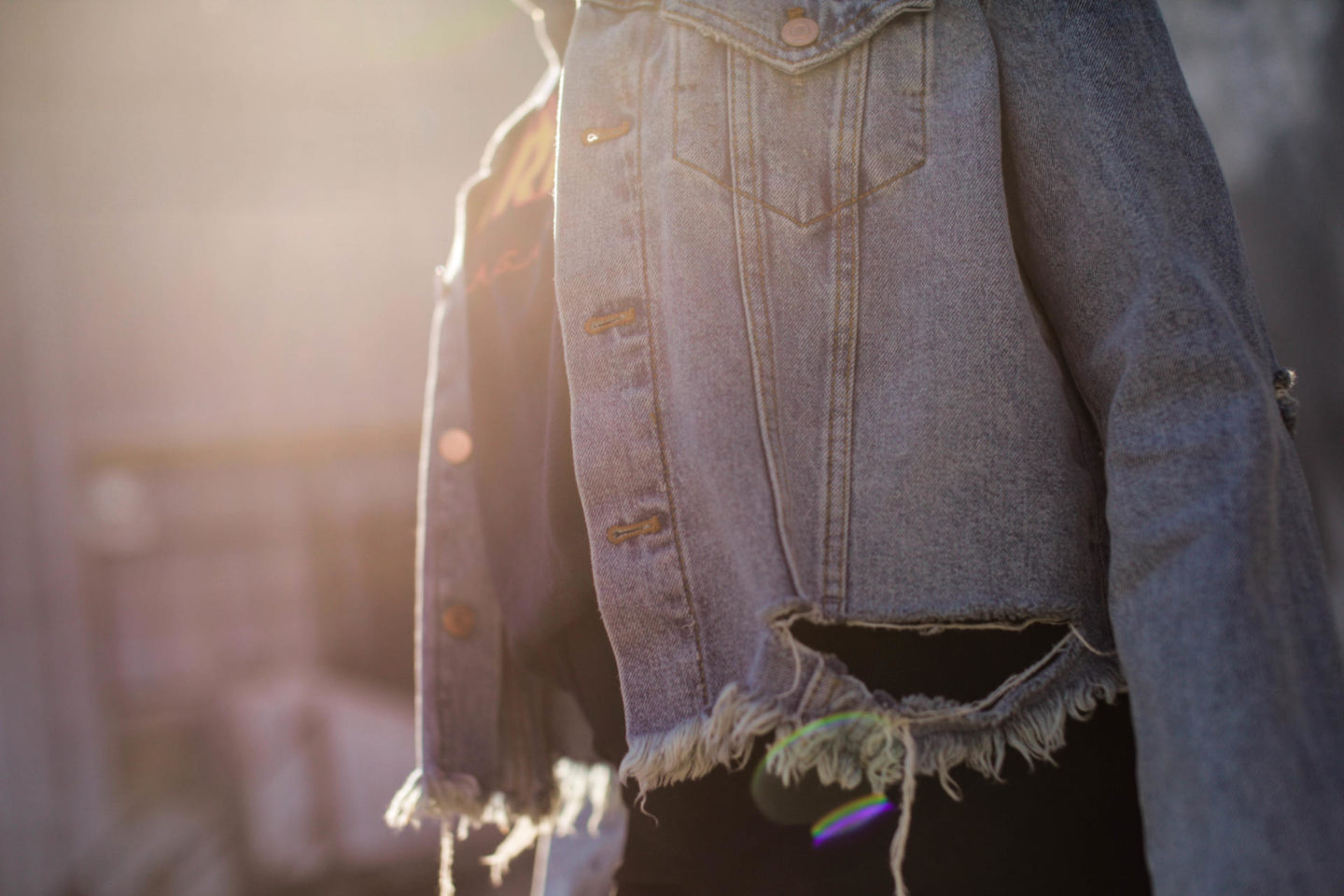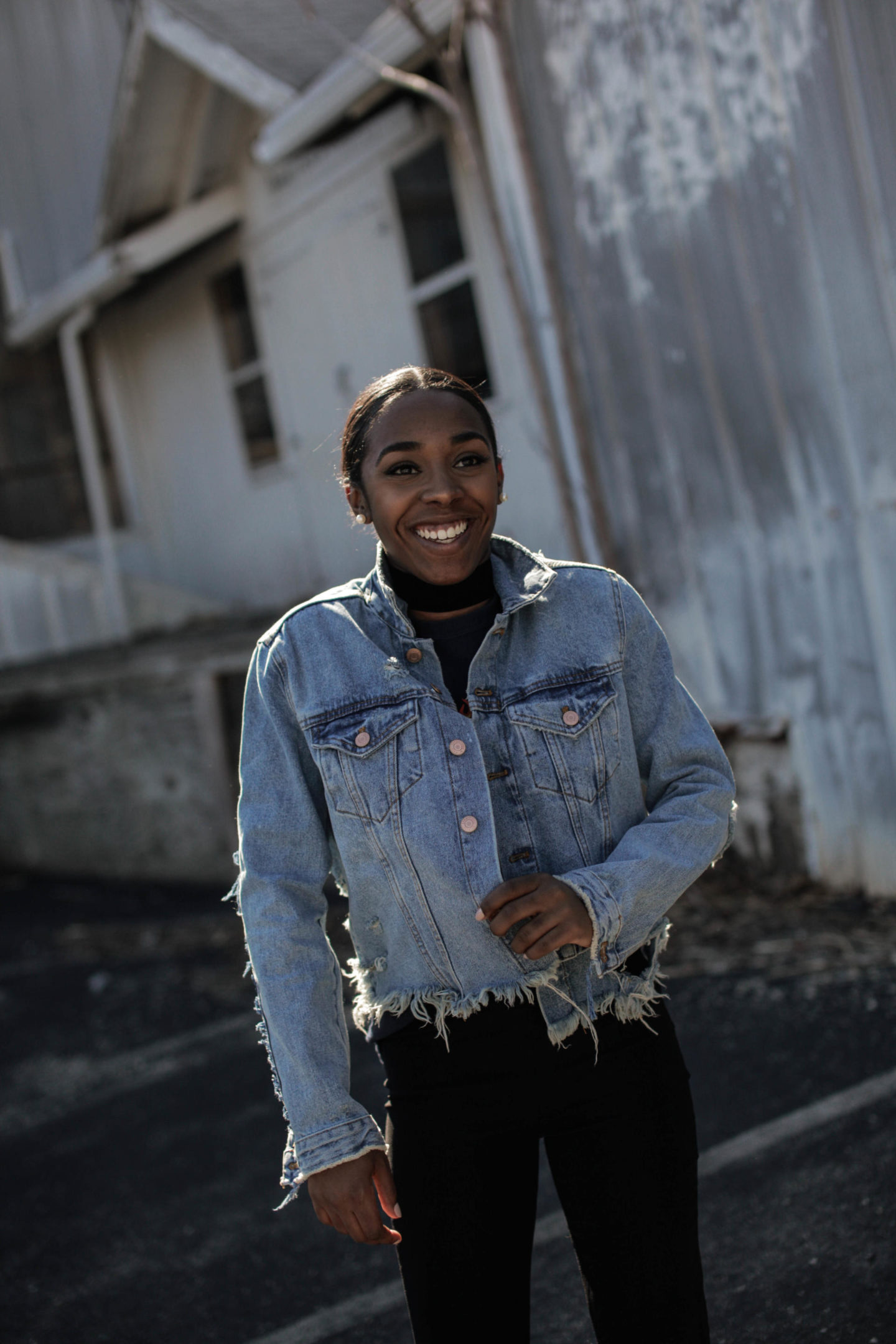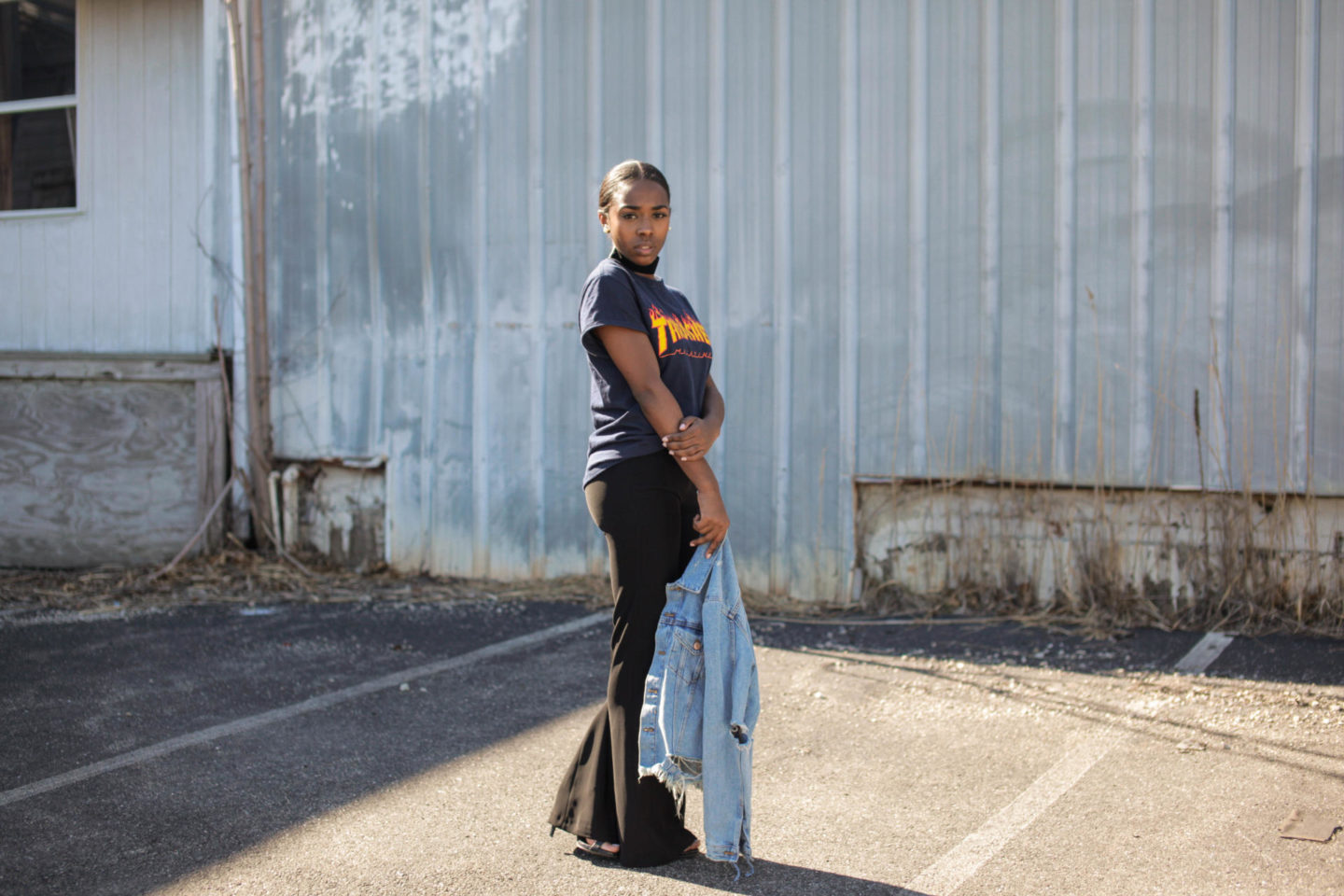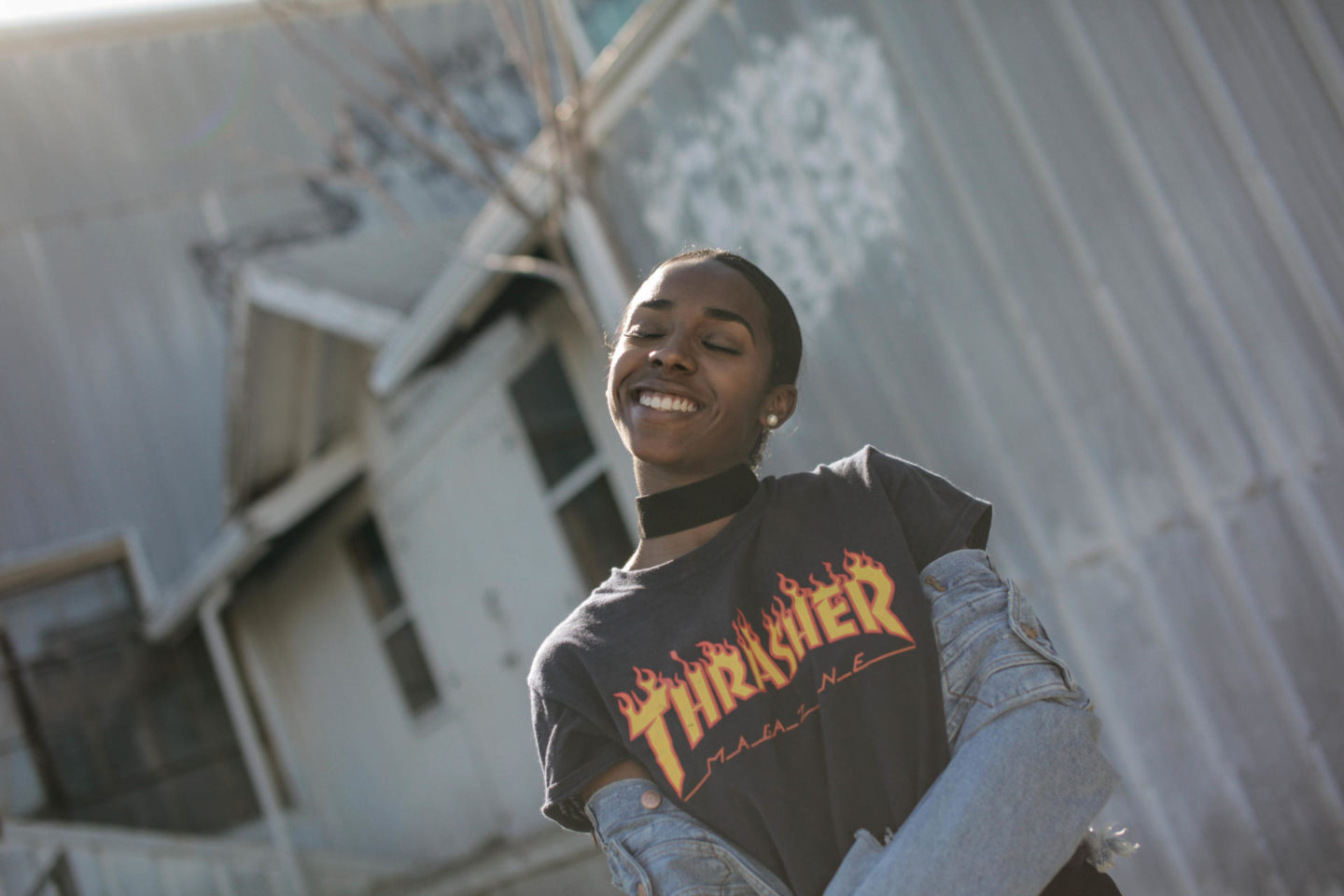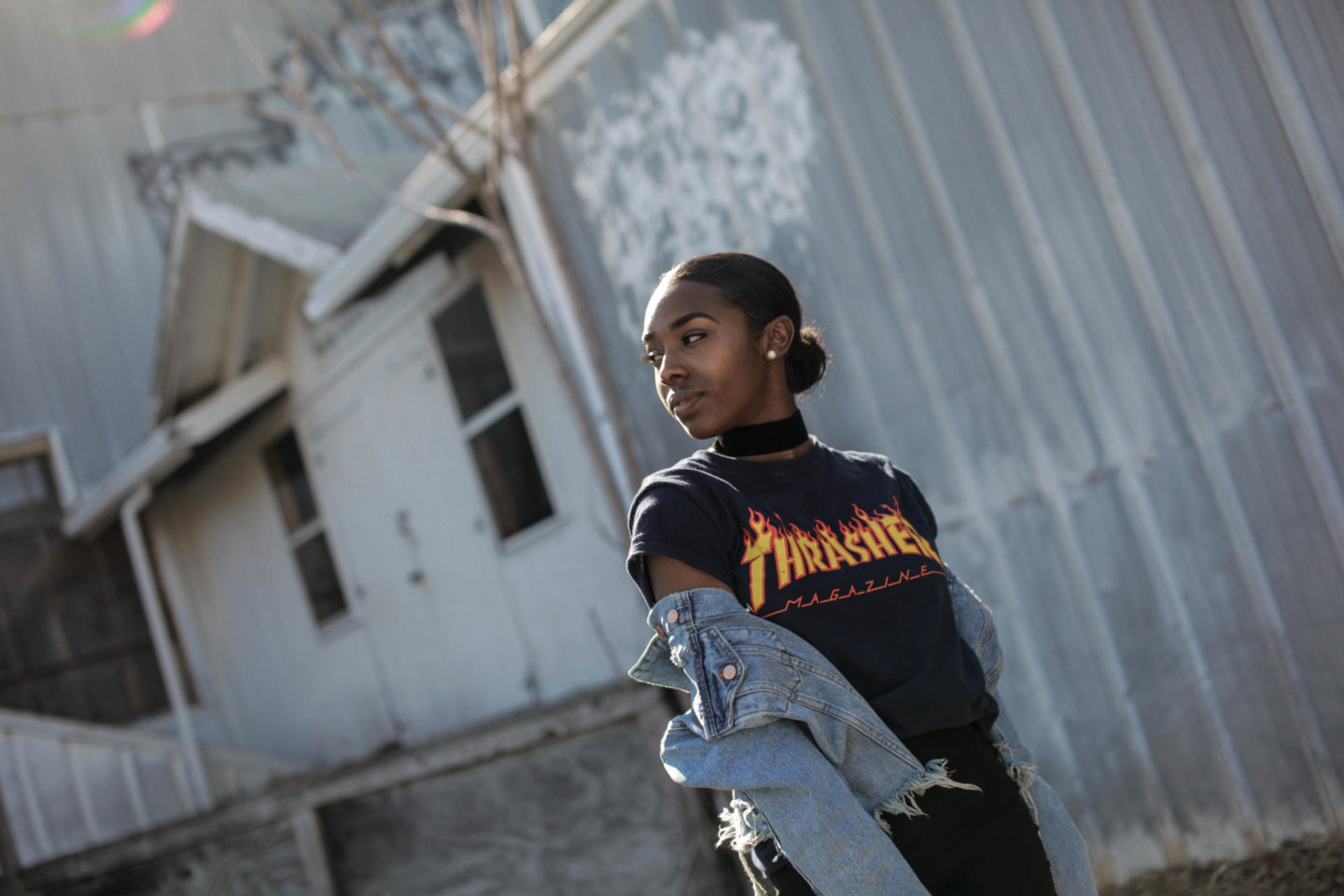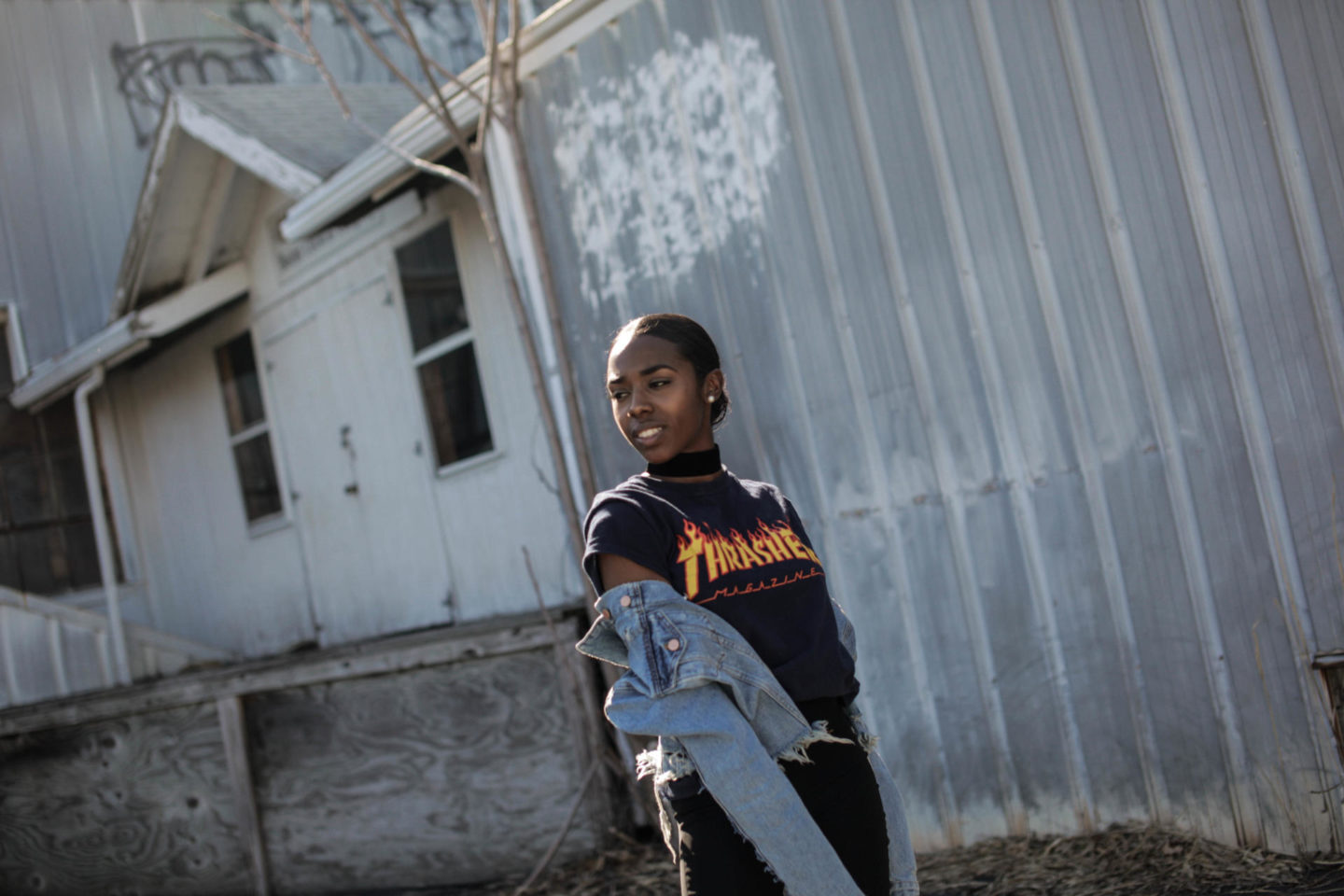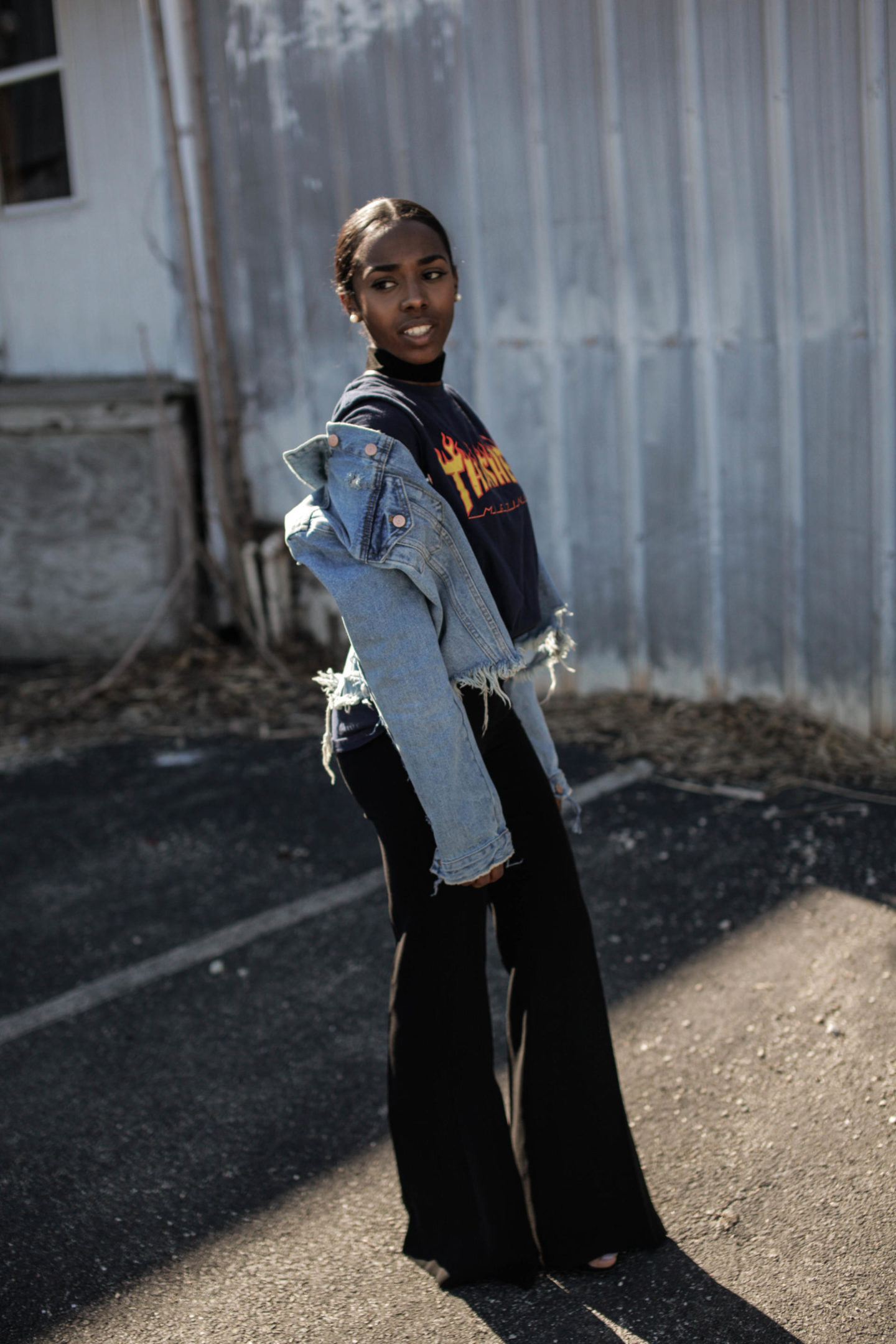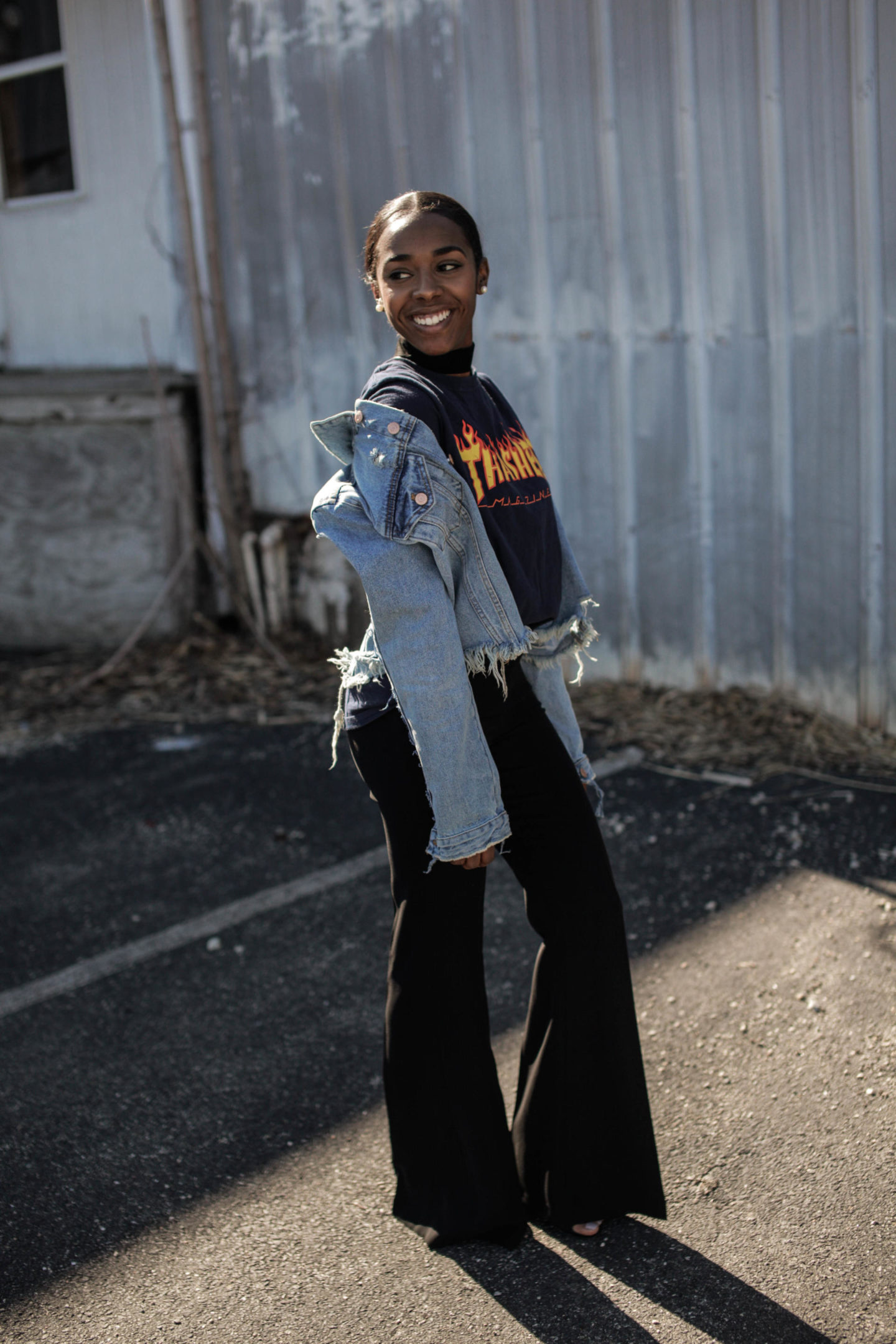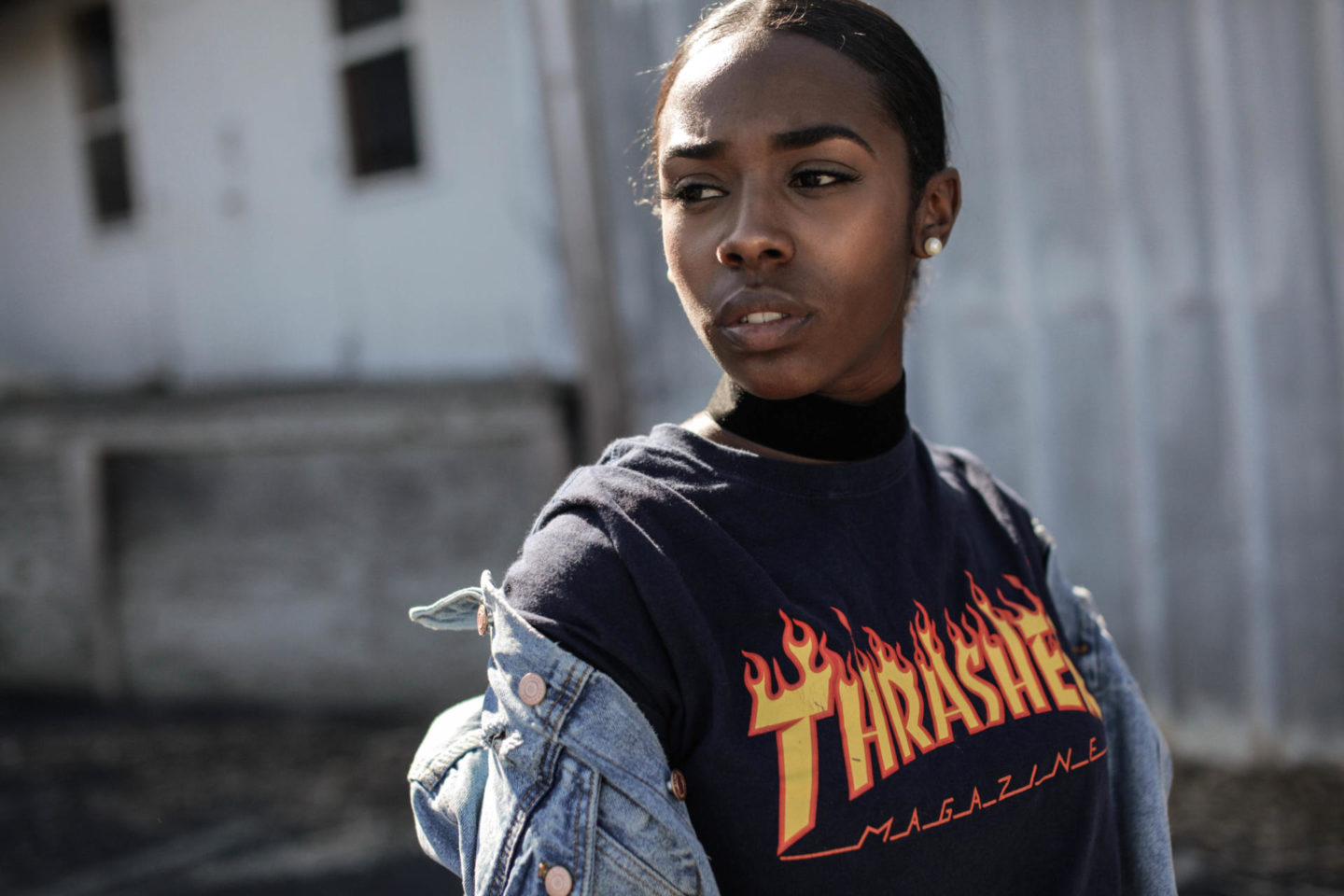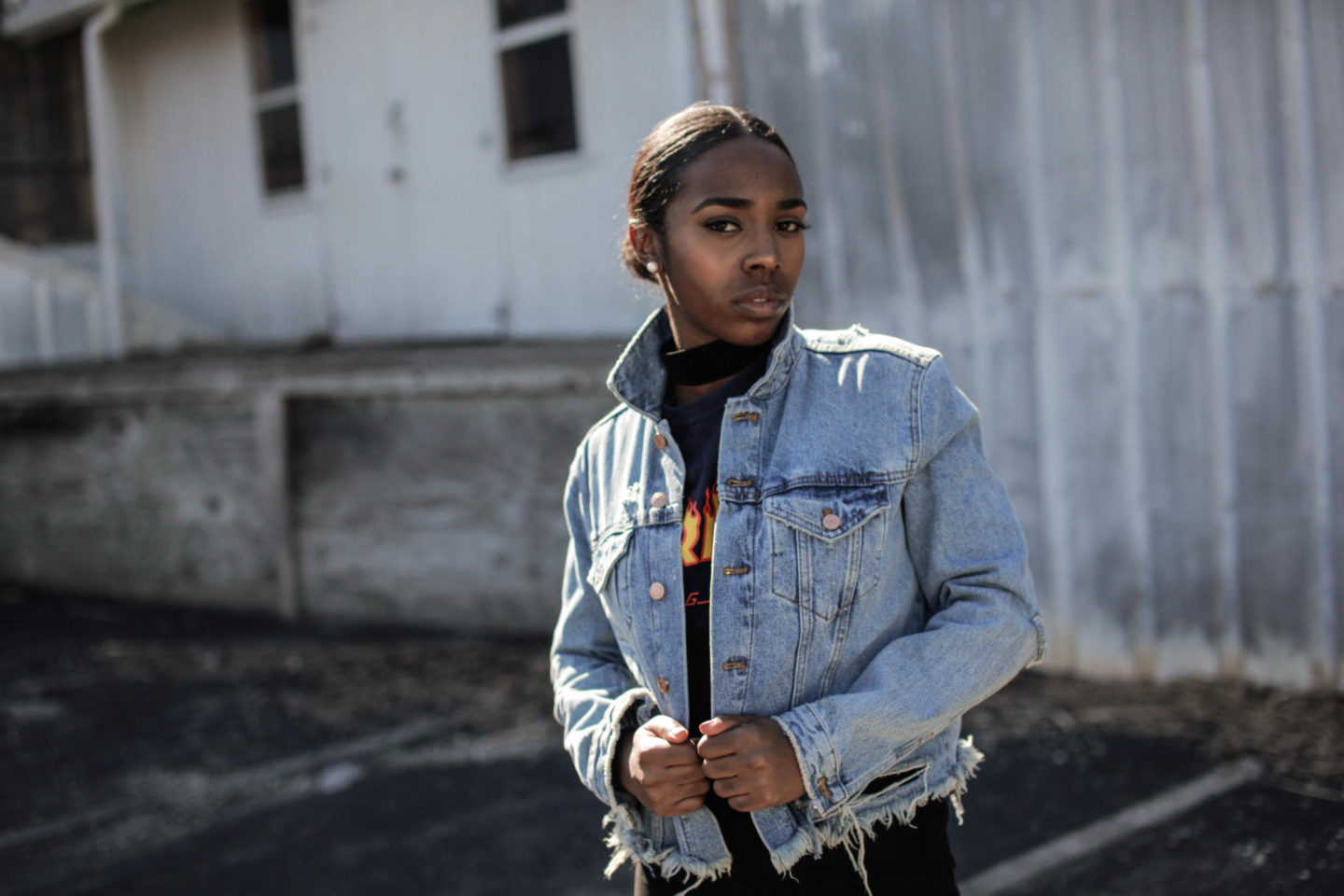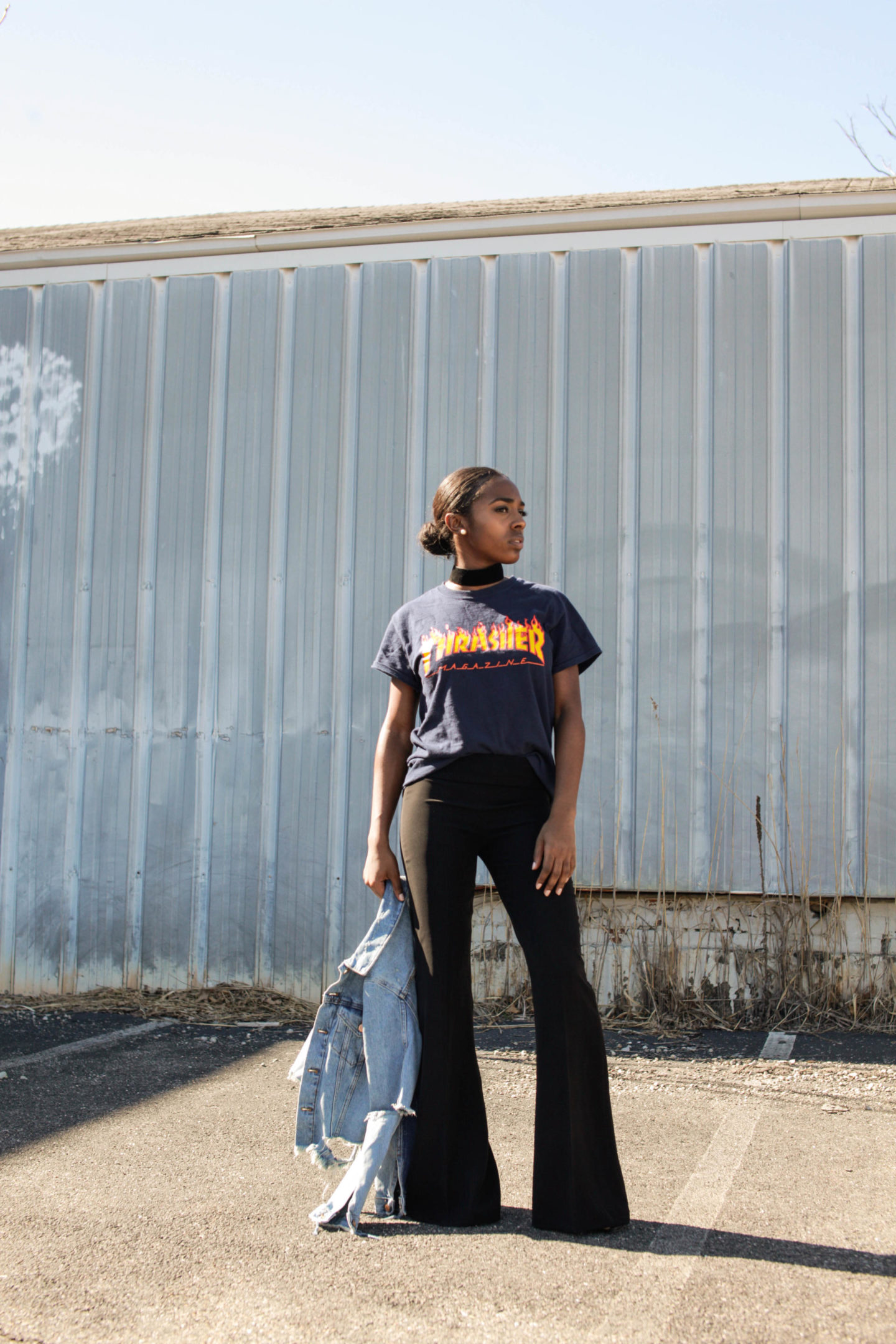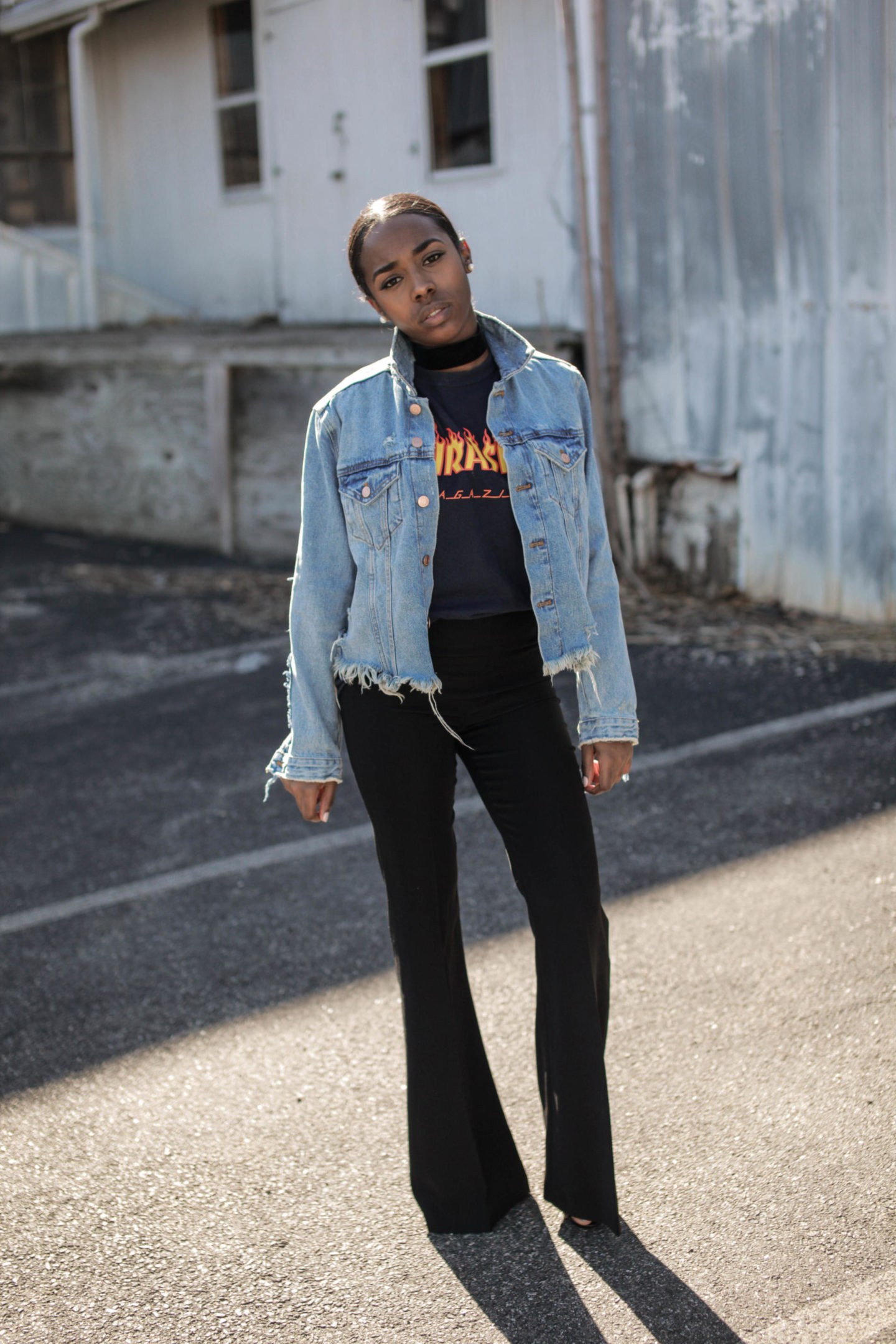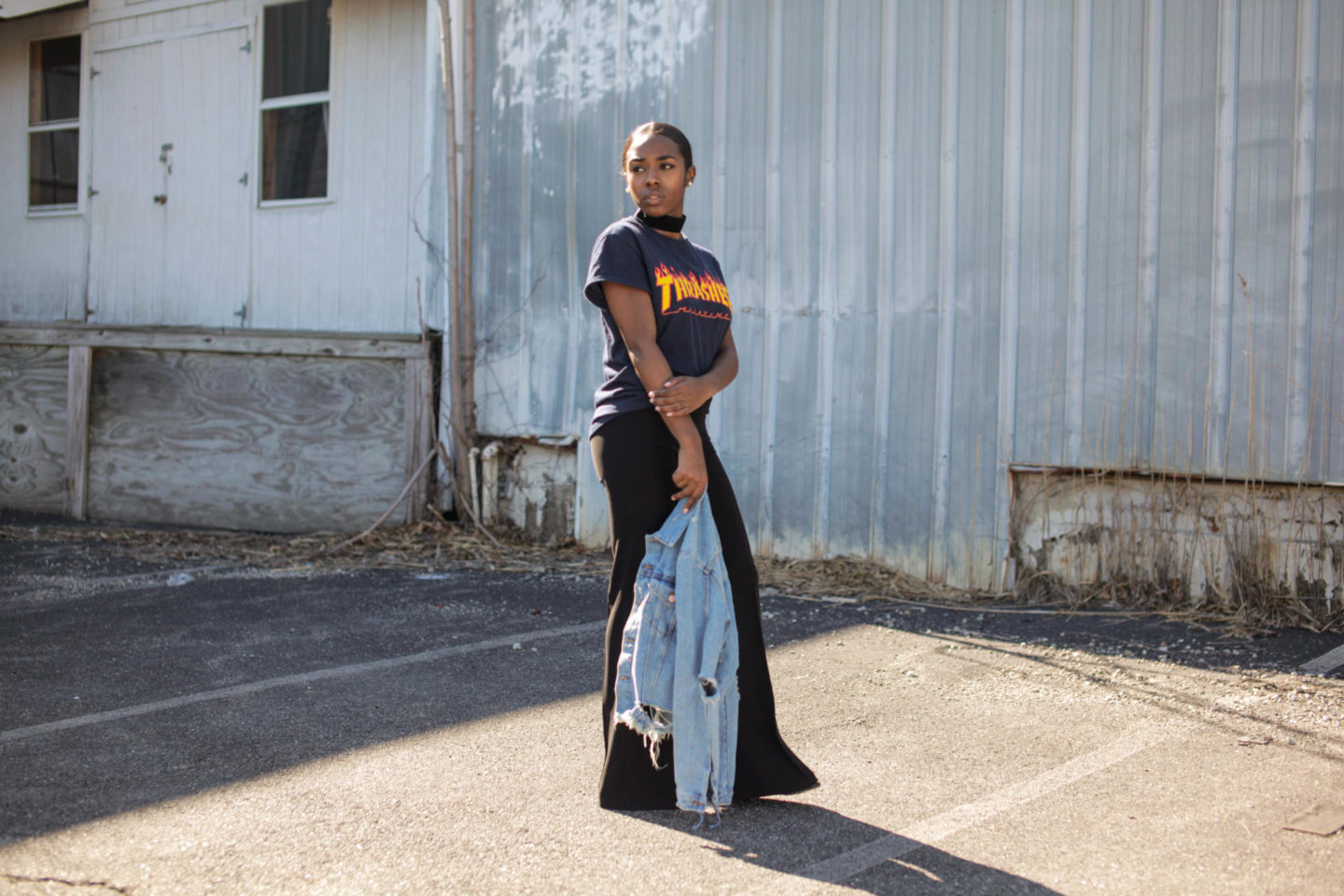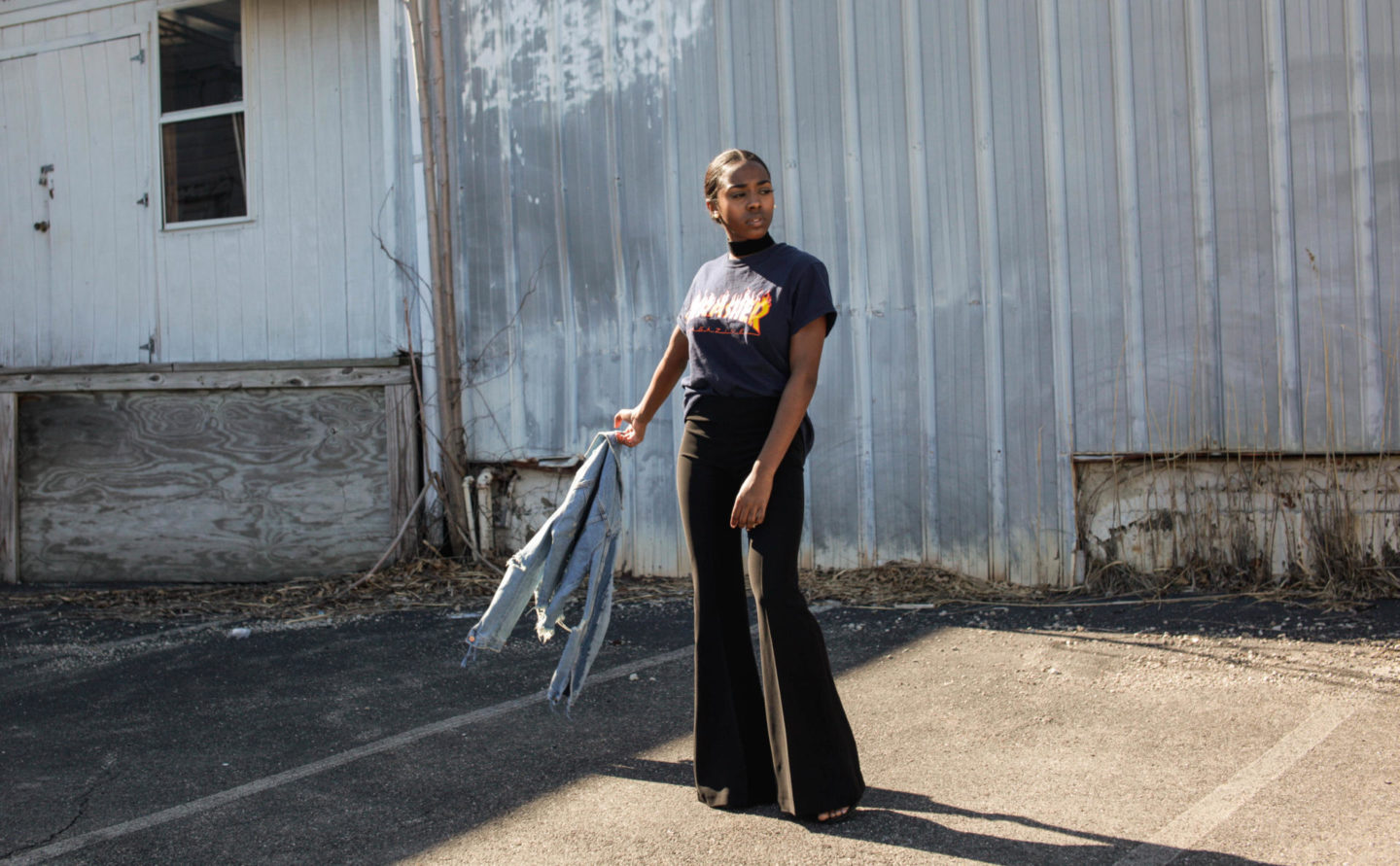 Hitting close to the Athleisure Chic trend, graphic tees made their mark last year. This was when vintage distressed/bleached rock band tees took over Instagram. The distressed/bleach phase has died down but the graphic tee trend is still flourishing. You can find a Thrasher graphic or an old school rock band tee at any skateresque store like Pacsun, Zumies or even at Forever21. You are probably better off getting an even better deal at your local thrift shop or Goodwill. I decided to hit my little brother's closet instead of getting one for myself, because why not?
Dressing up a graphic tee is simple.A graphic tee like this one is perfect for a casual look but I thought of adding a little bit of streetstyle and dressing up, aka more Athleisure Chic. Pairing the tee with a pair of wide legs pants, simple sandals and a killer denim jacket was perfect. You can switch up the look with a pair of white wide legged pants or even a regular pair of jeans and a heeled sandal. A look like this is great again for any occasion that leans towards the carefree or casual side.
Grab a graphic tee this spring/summer and dress it up!
I hope everyone enjoyed their weekend, btw!