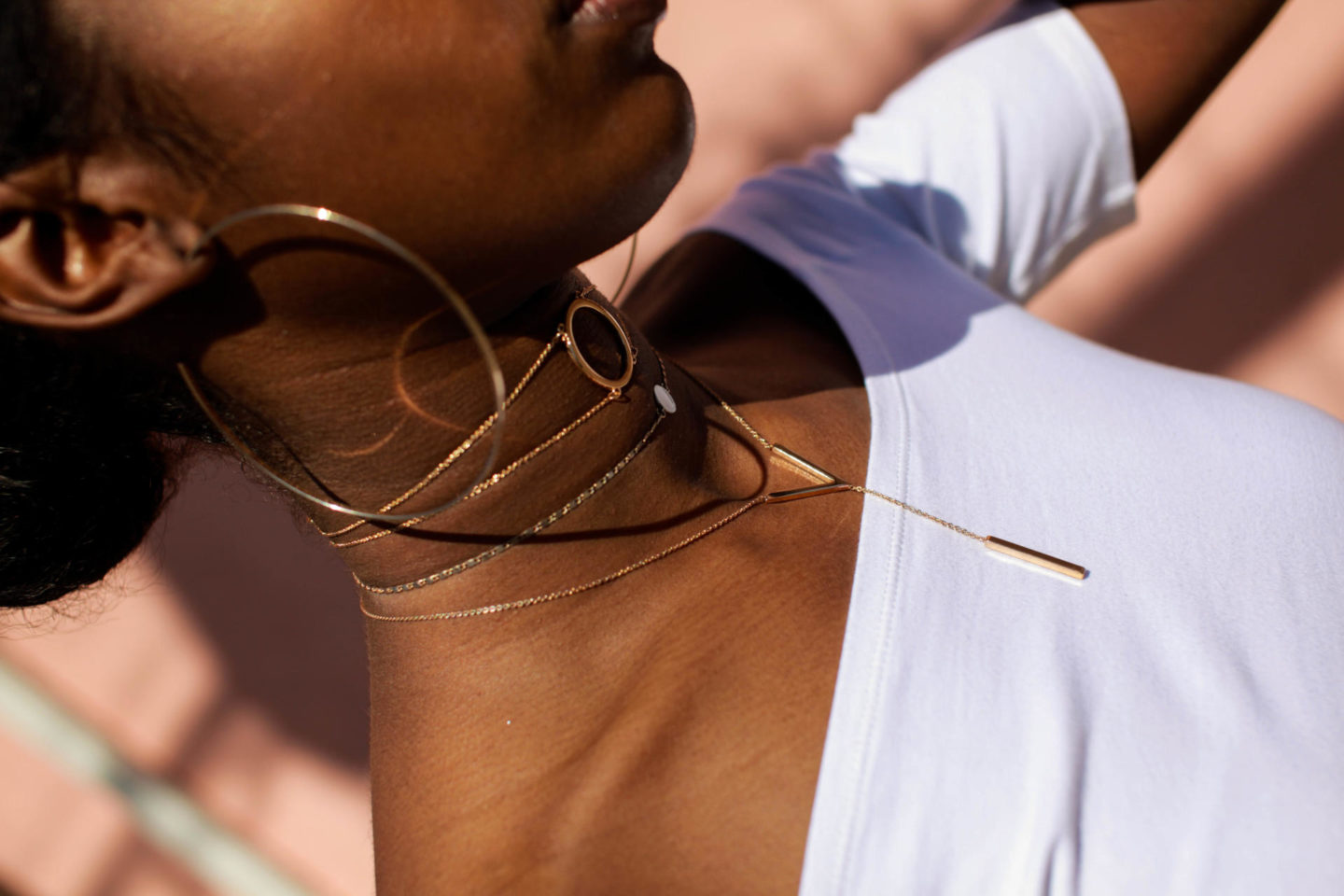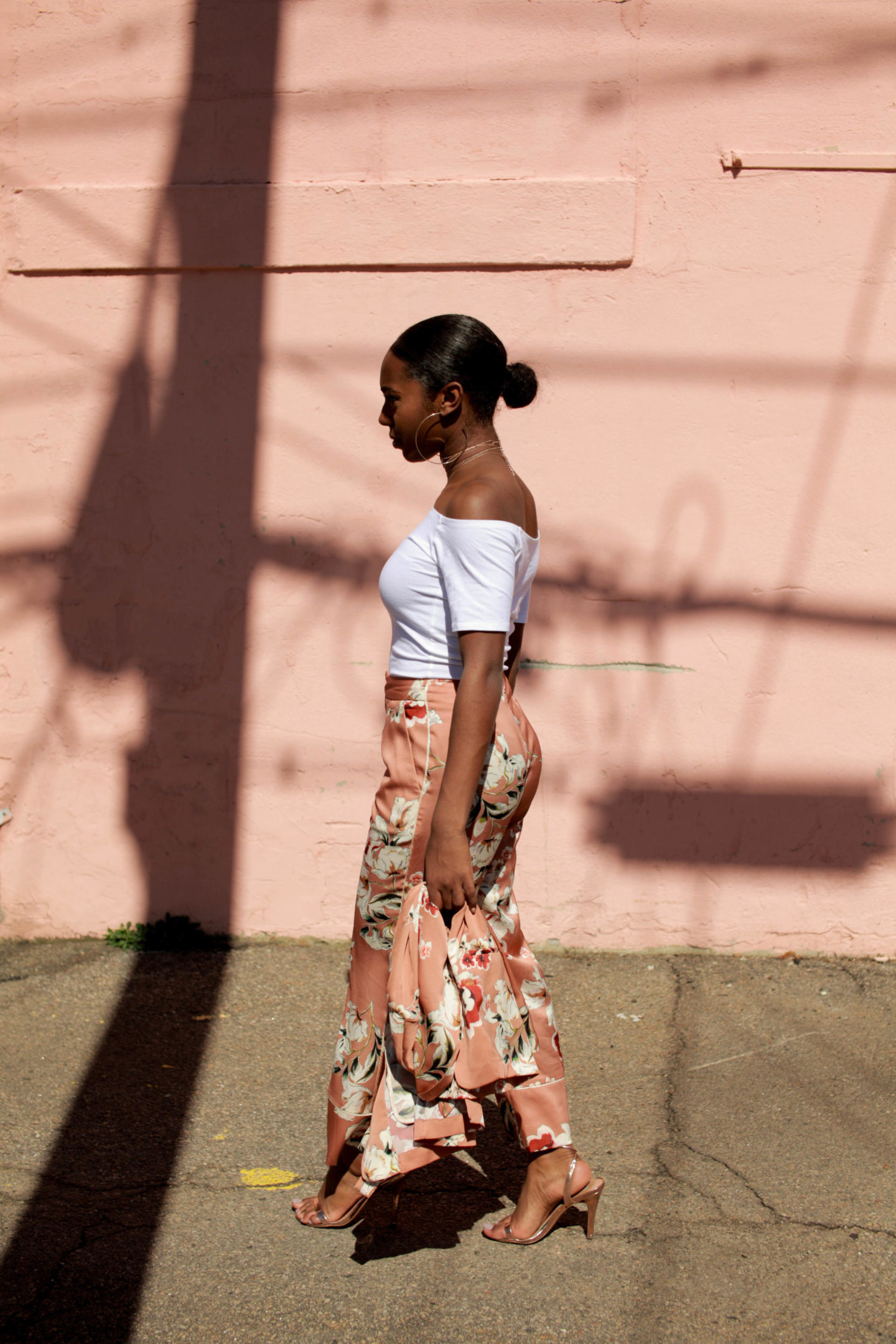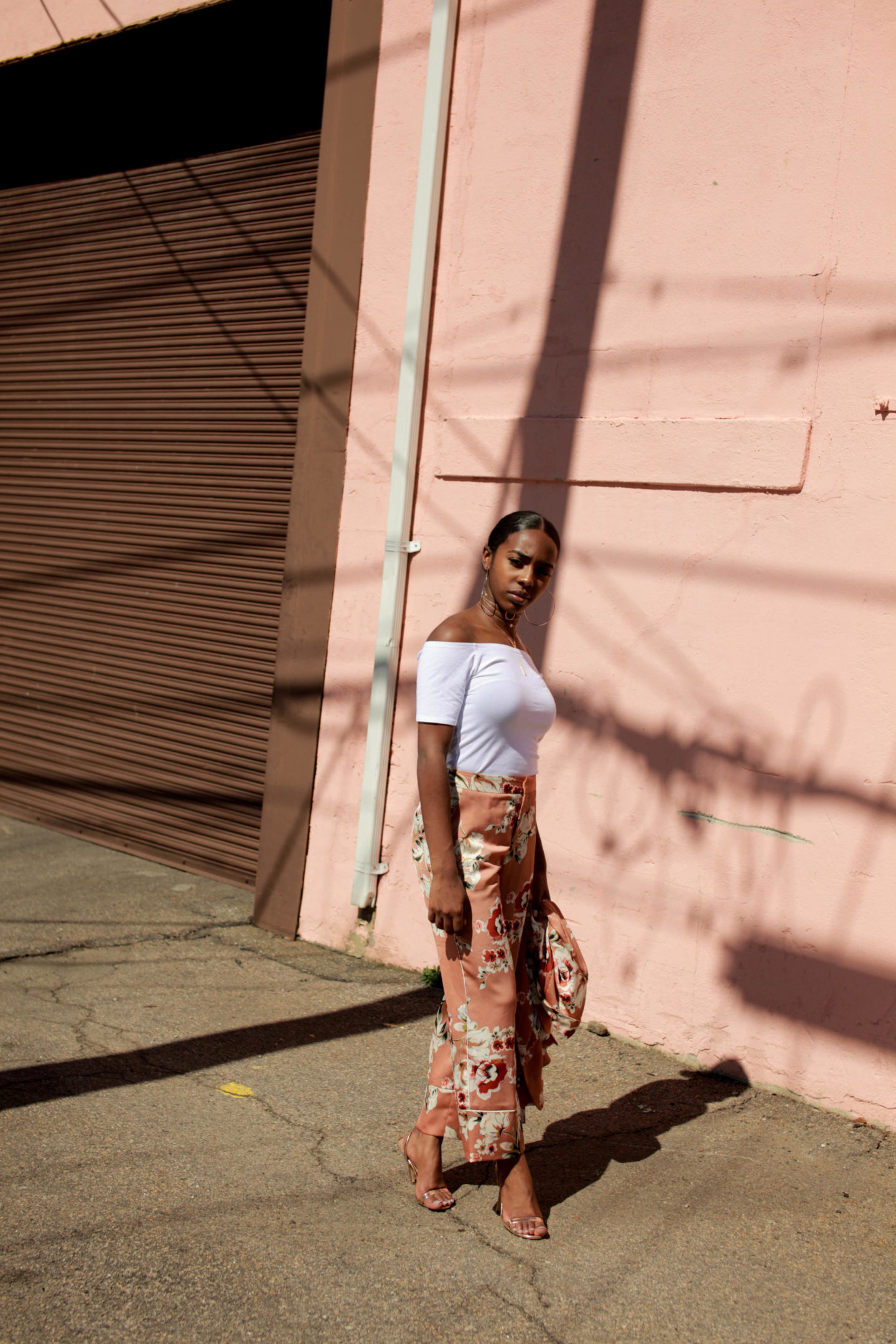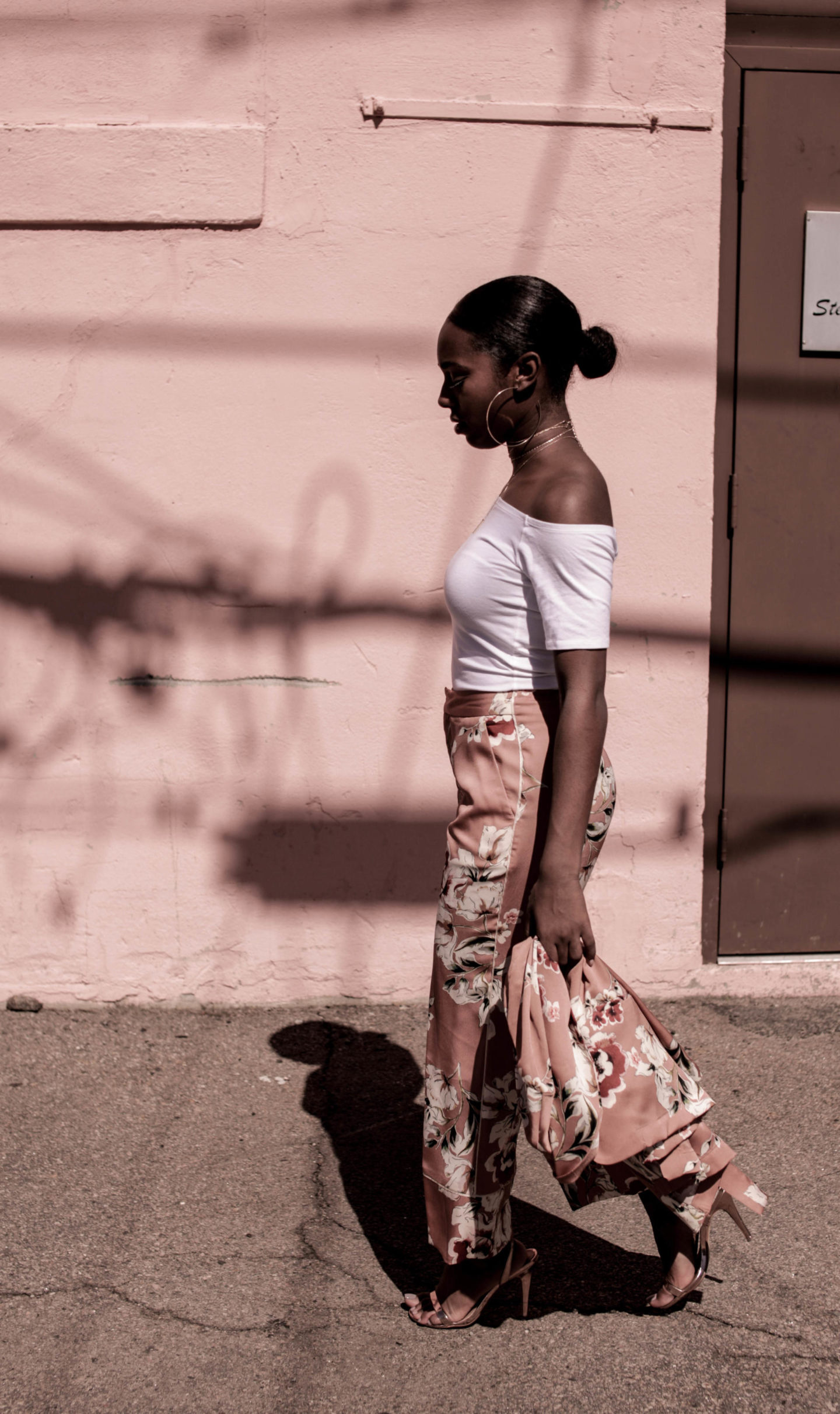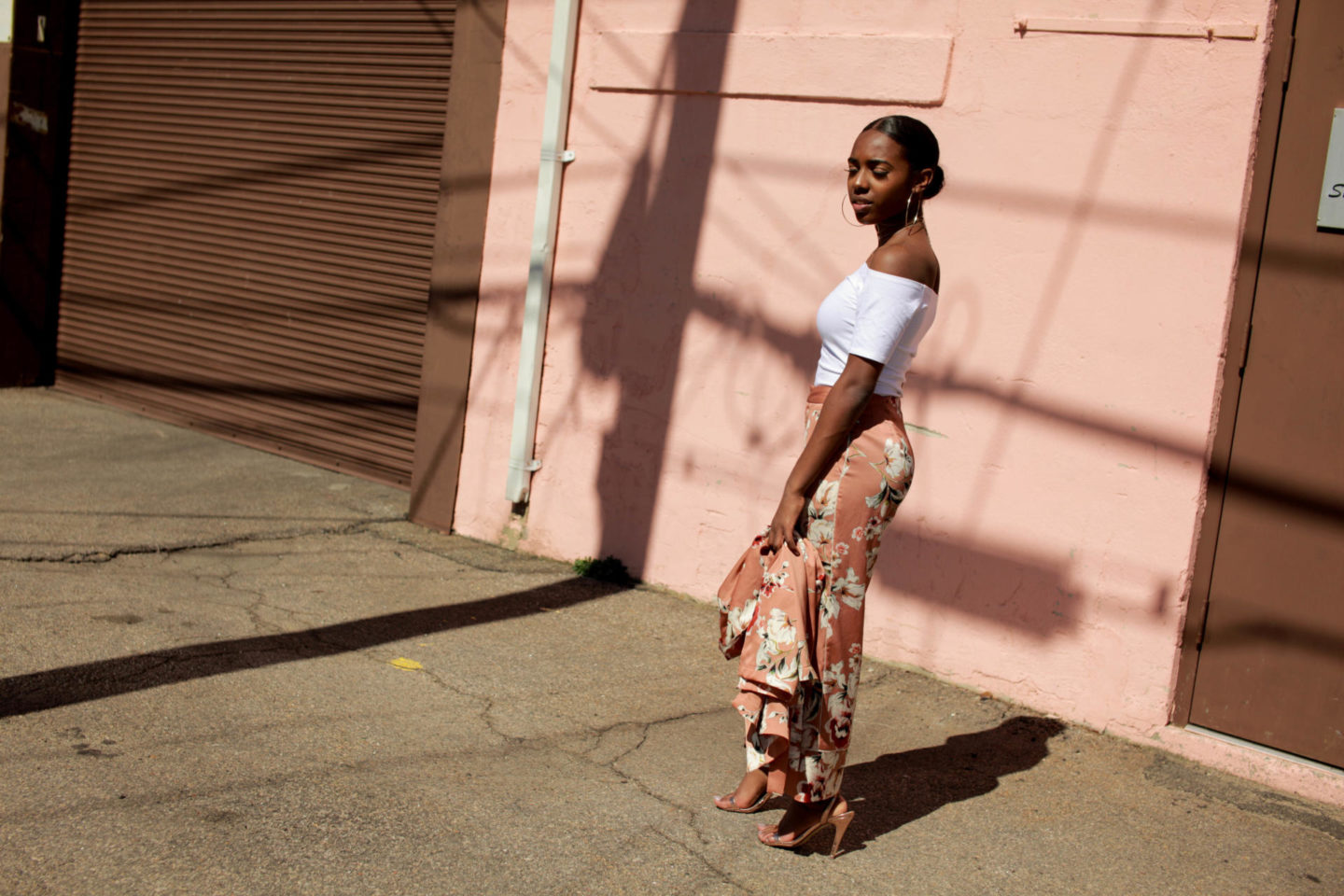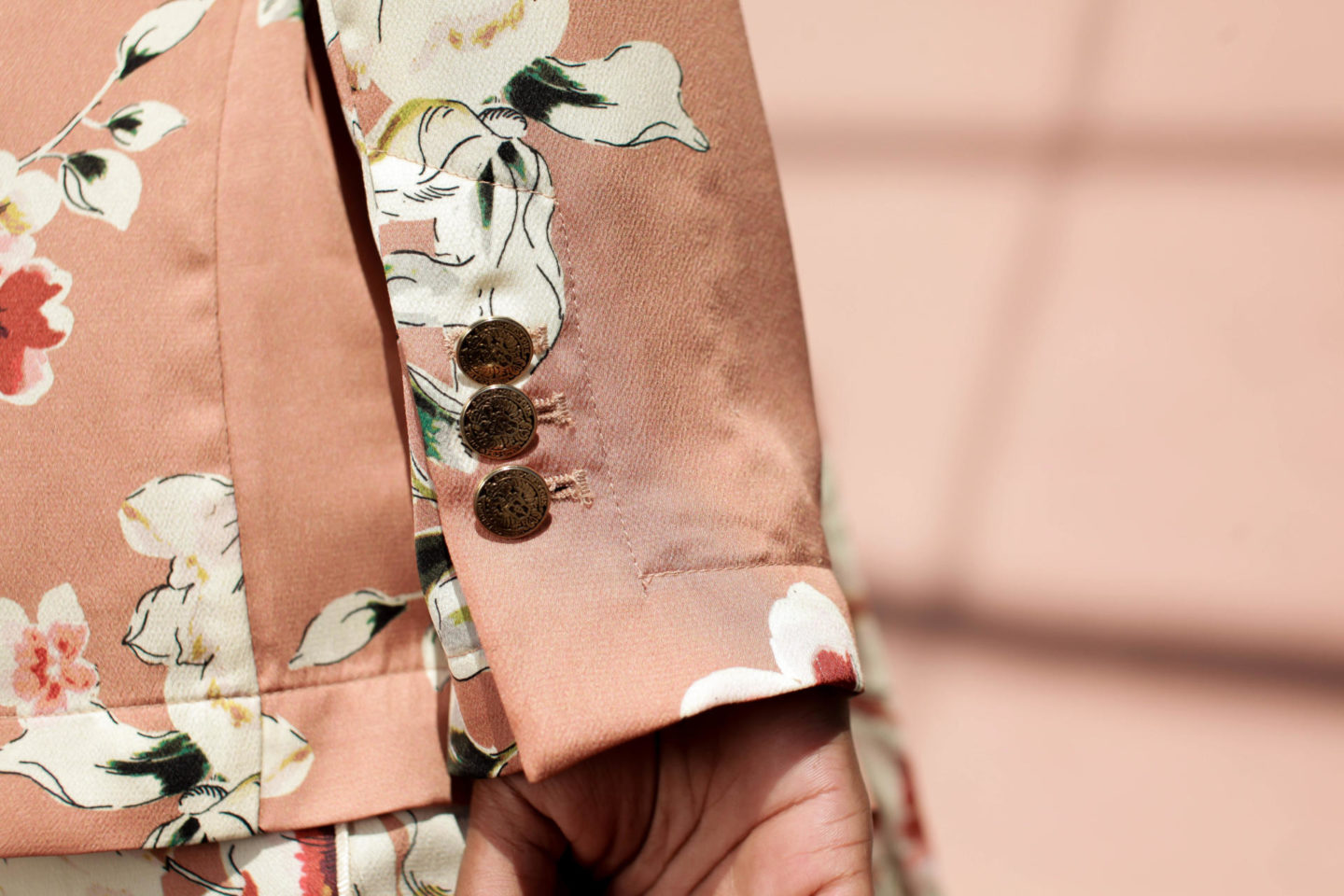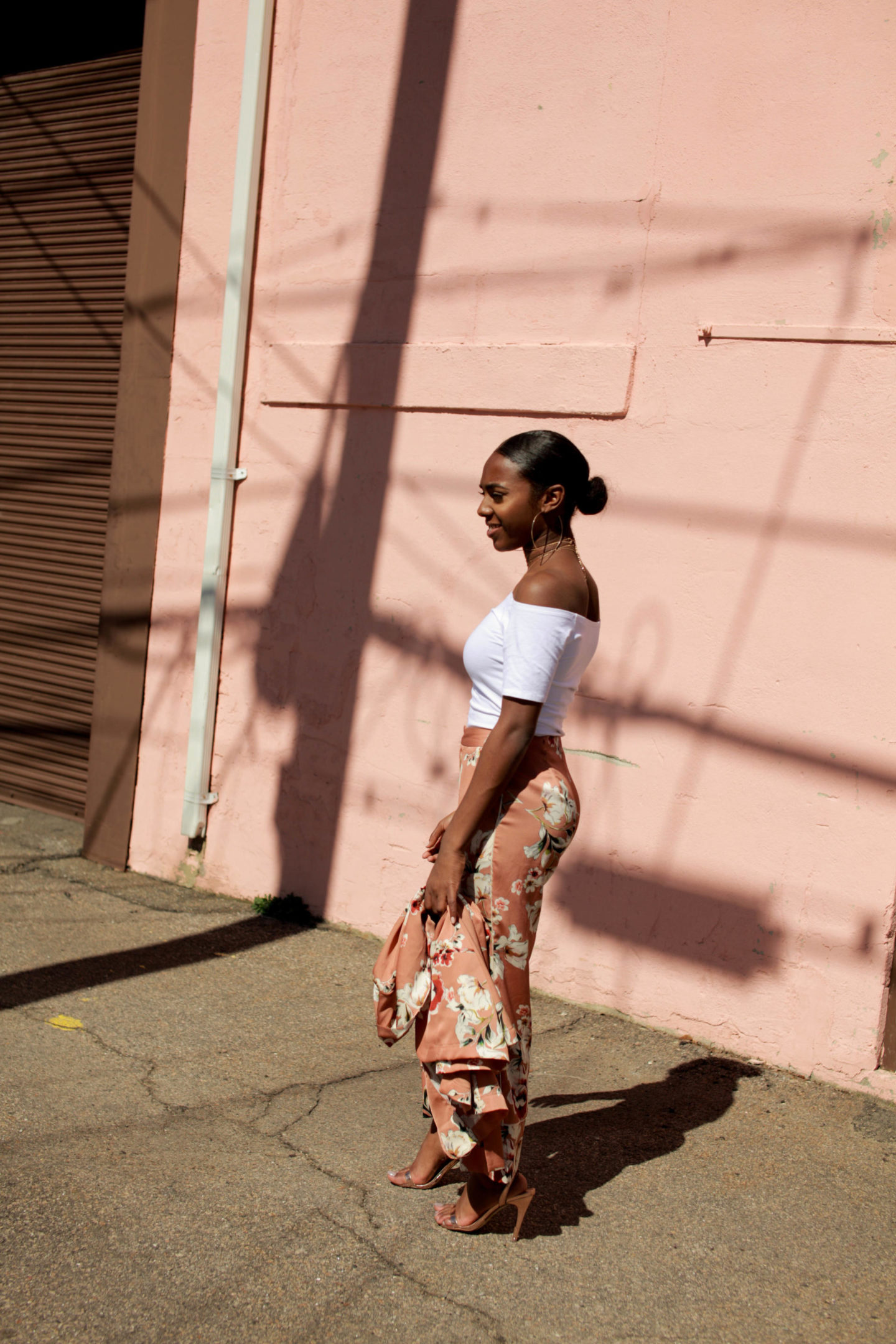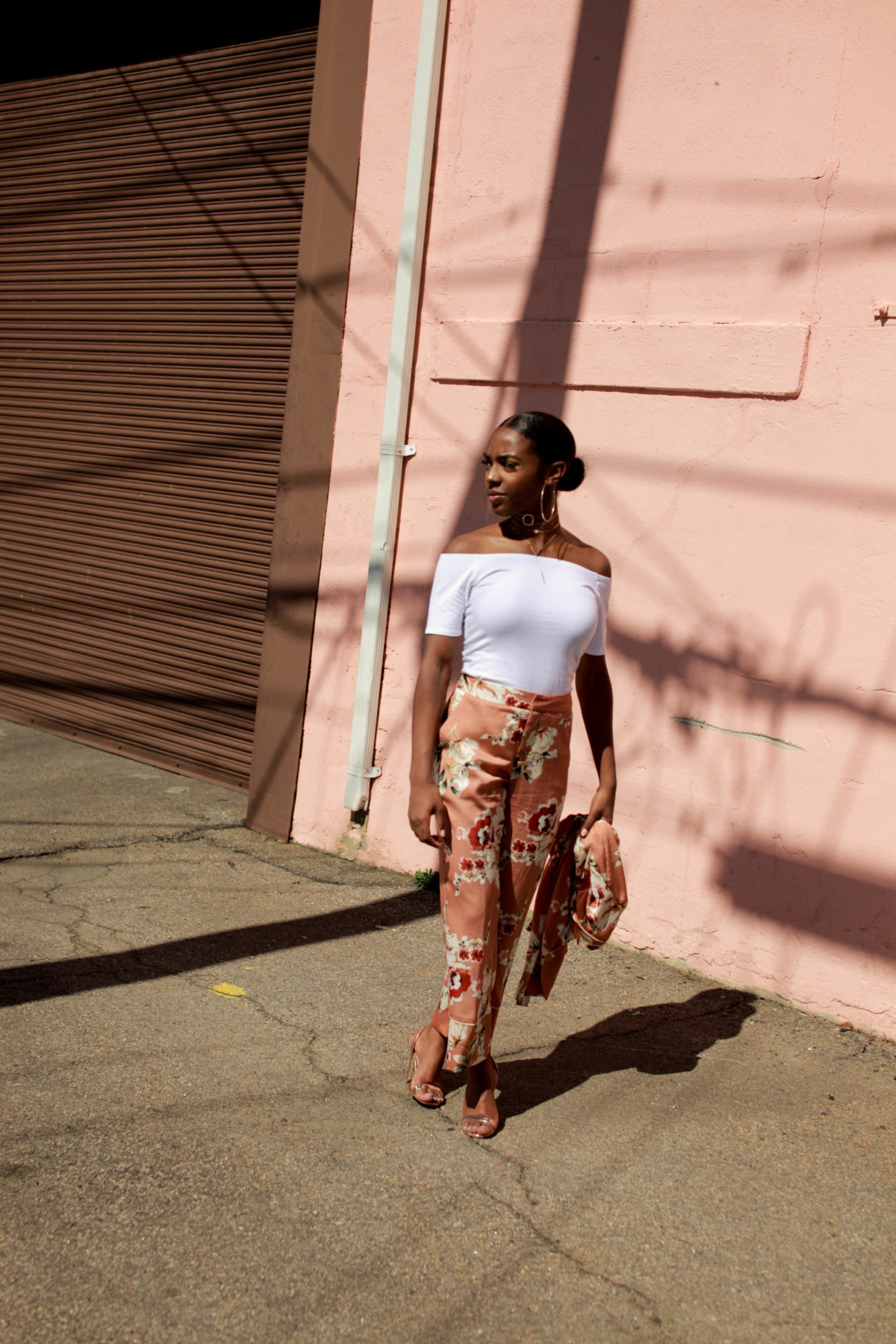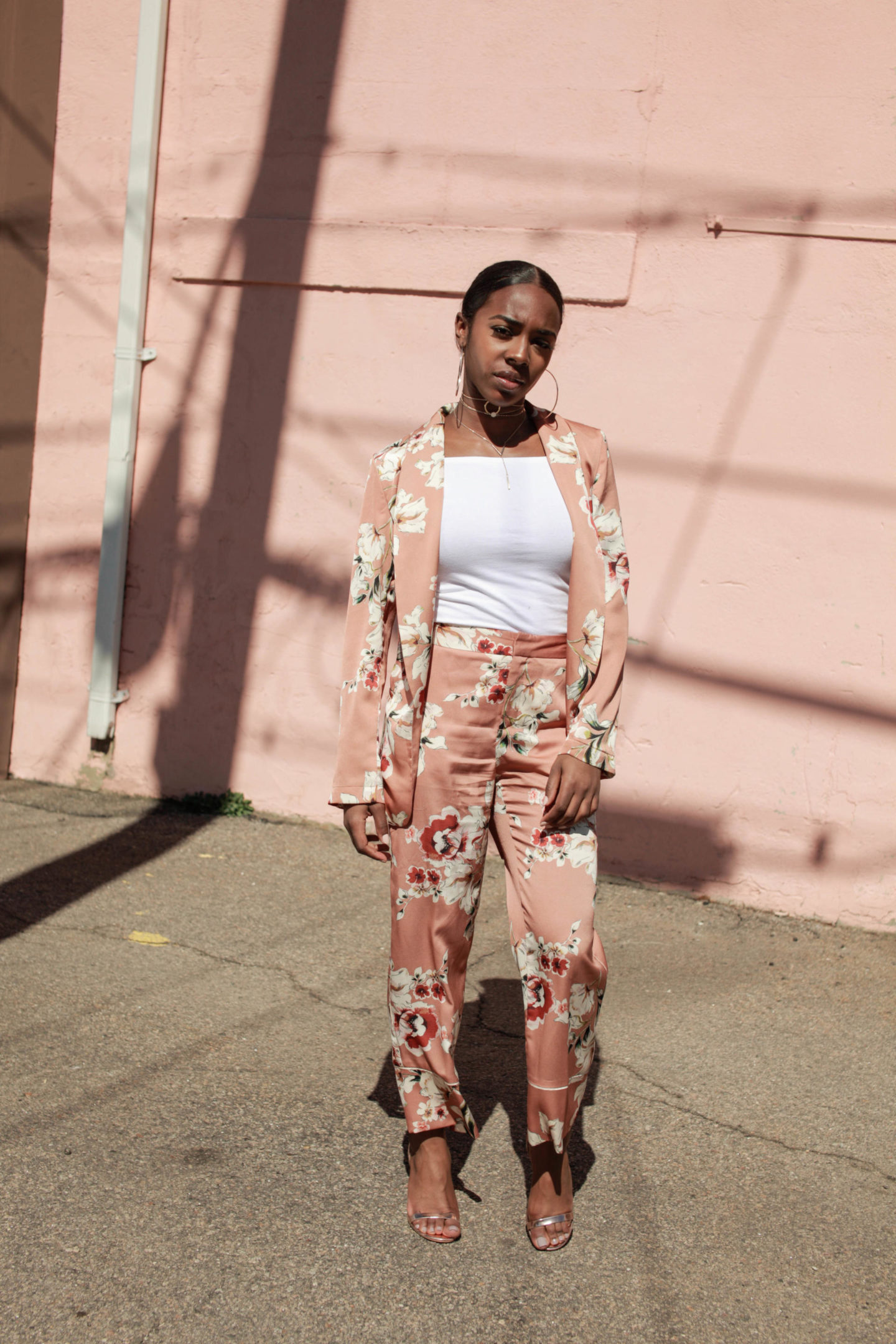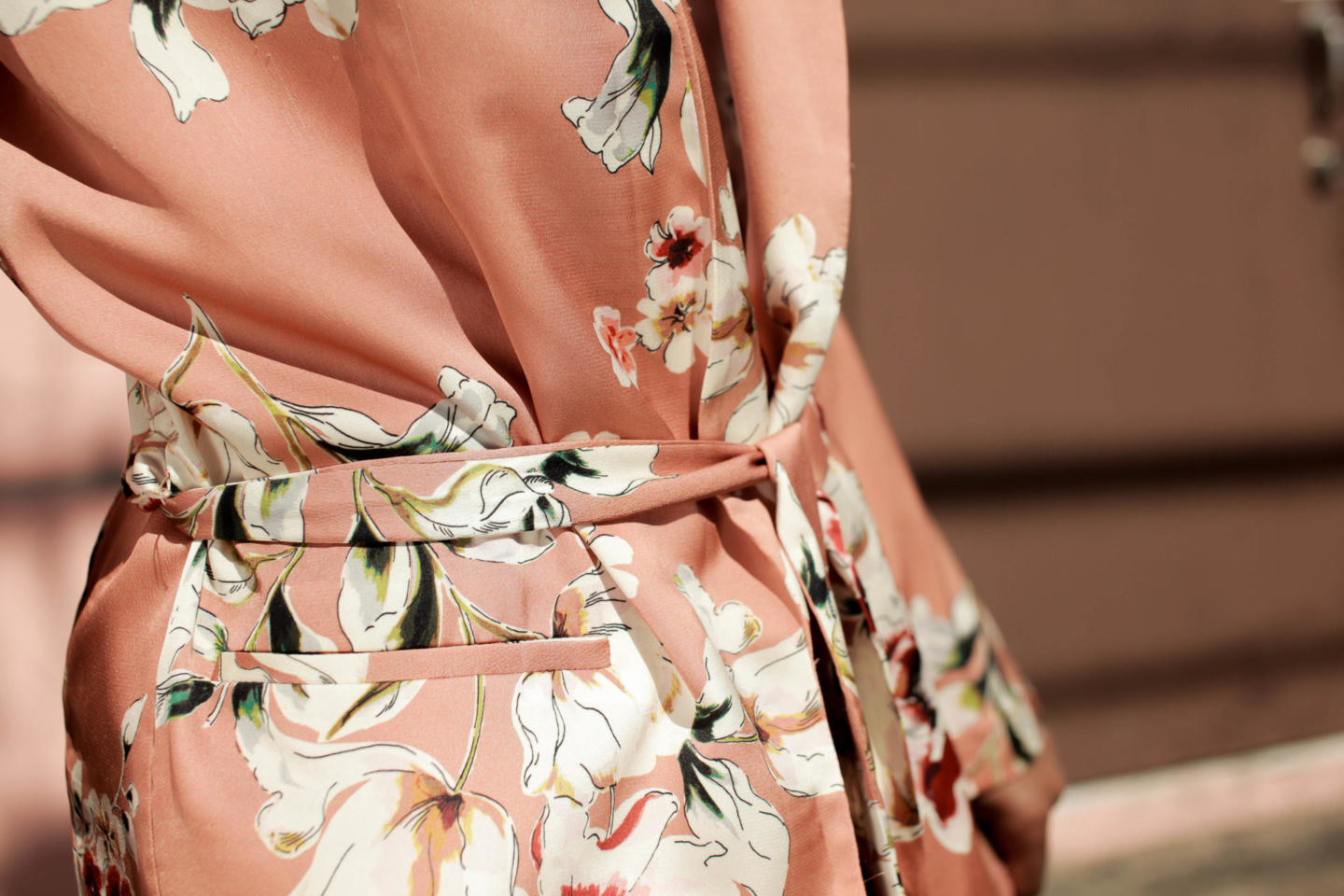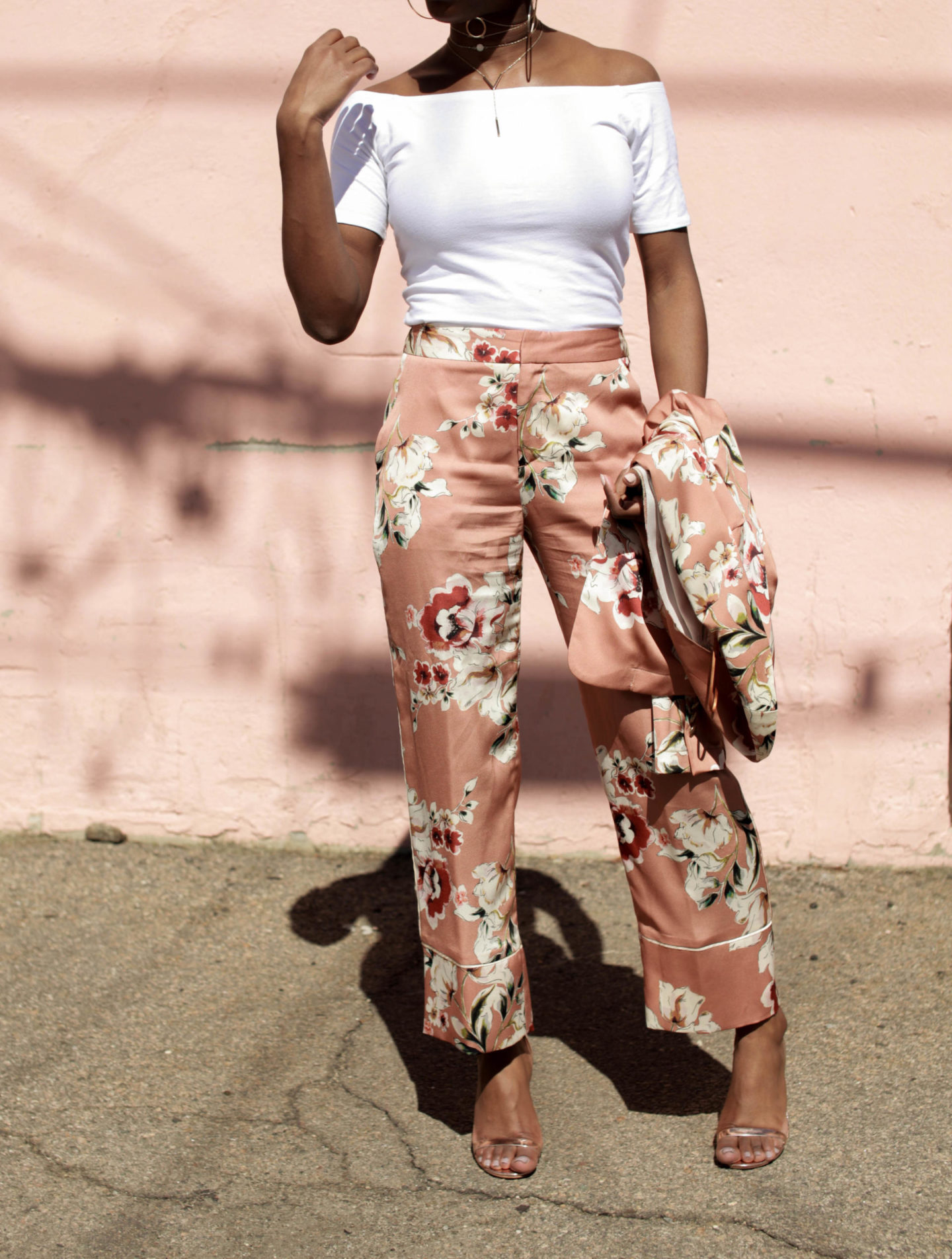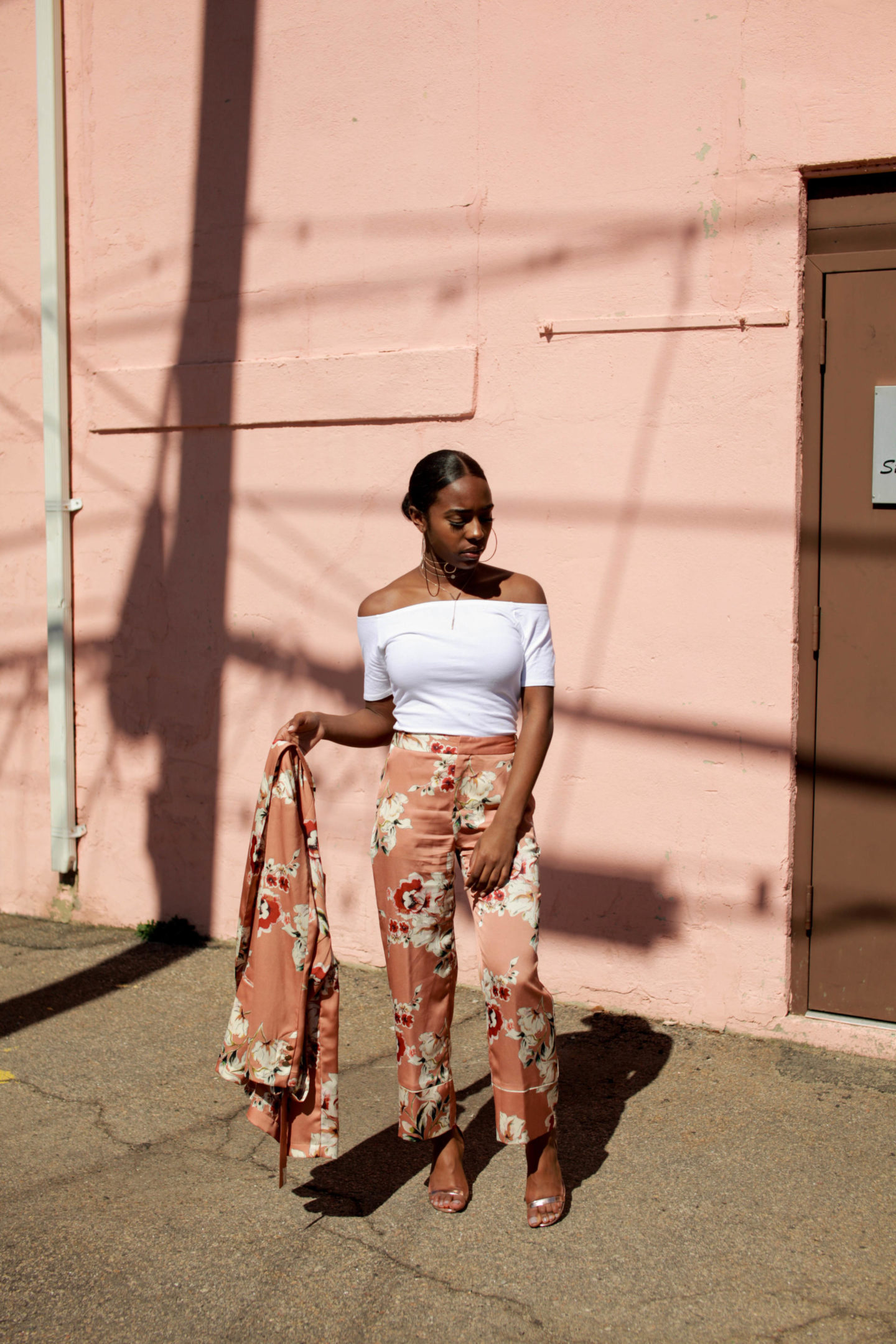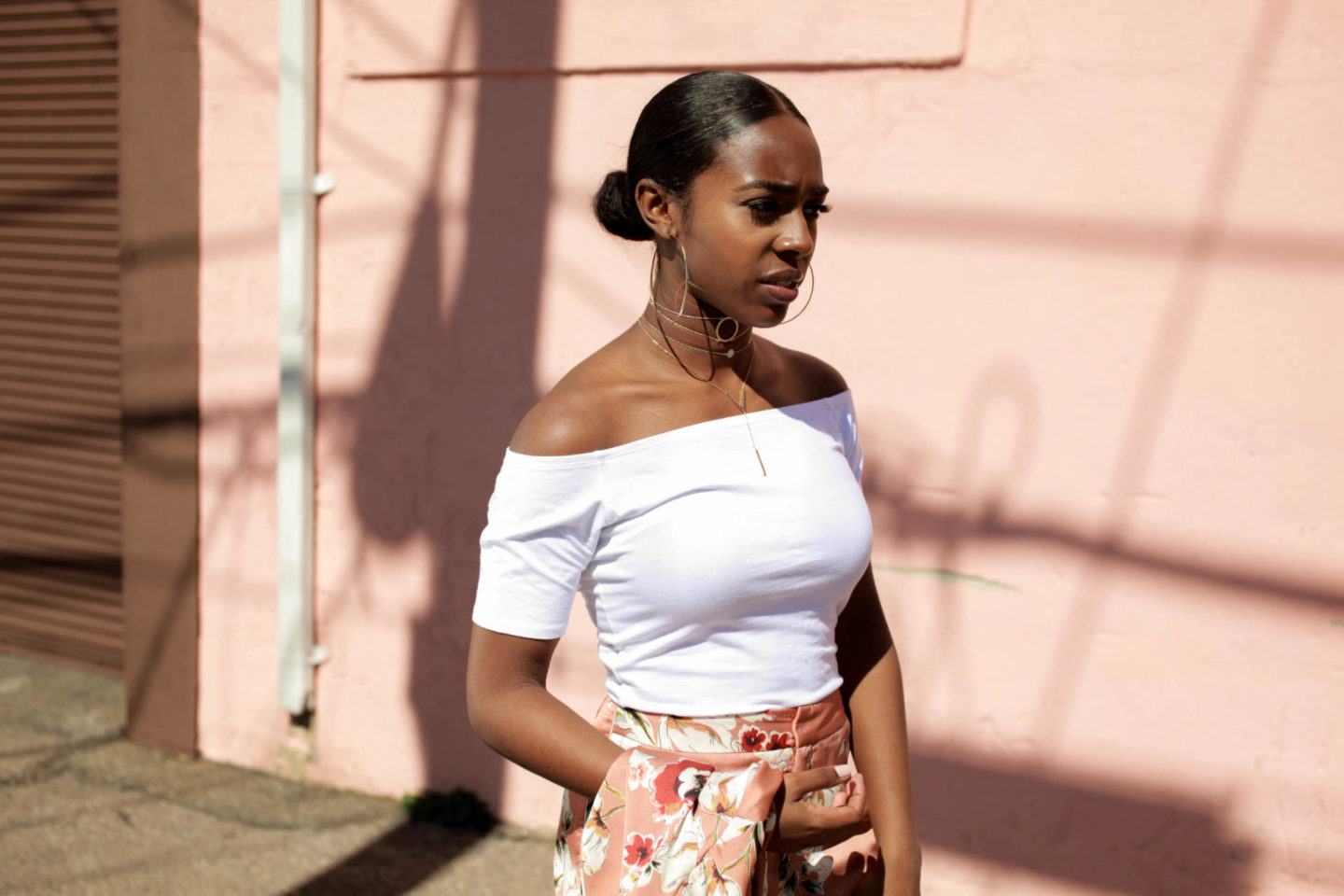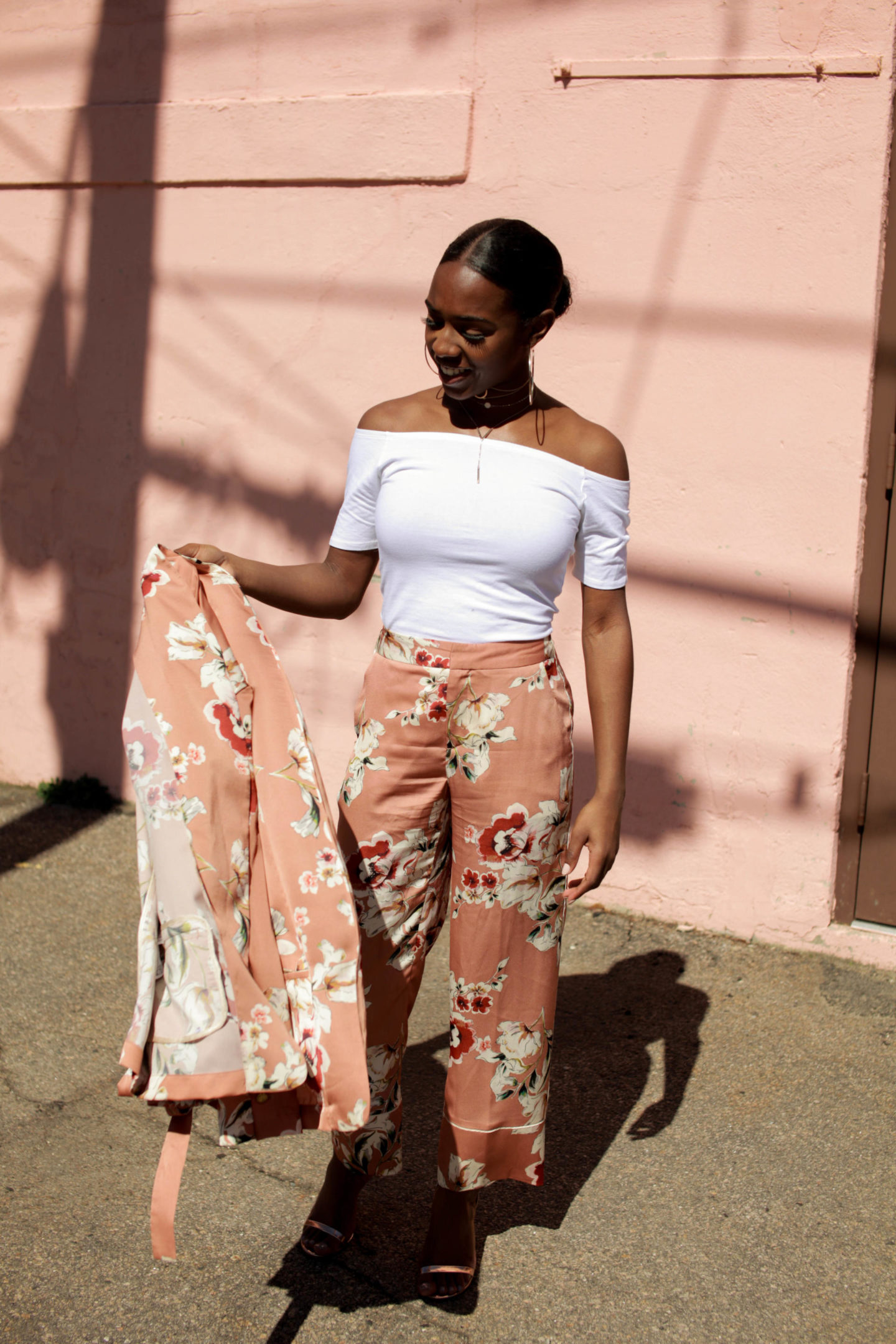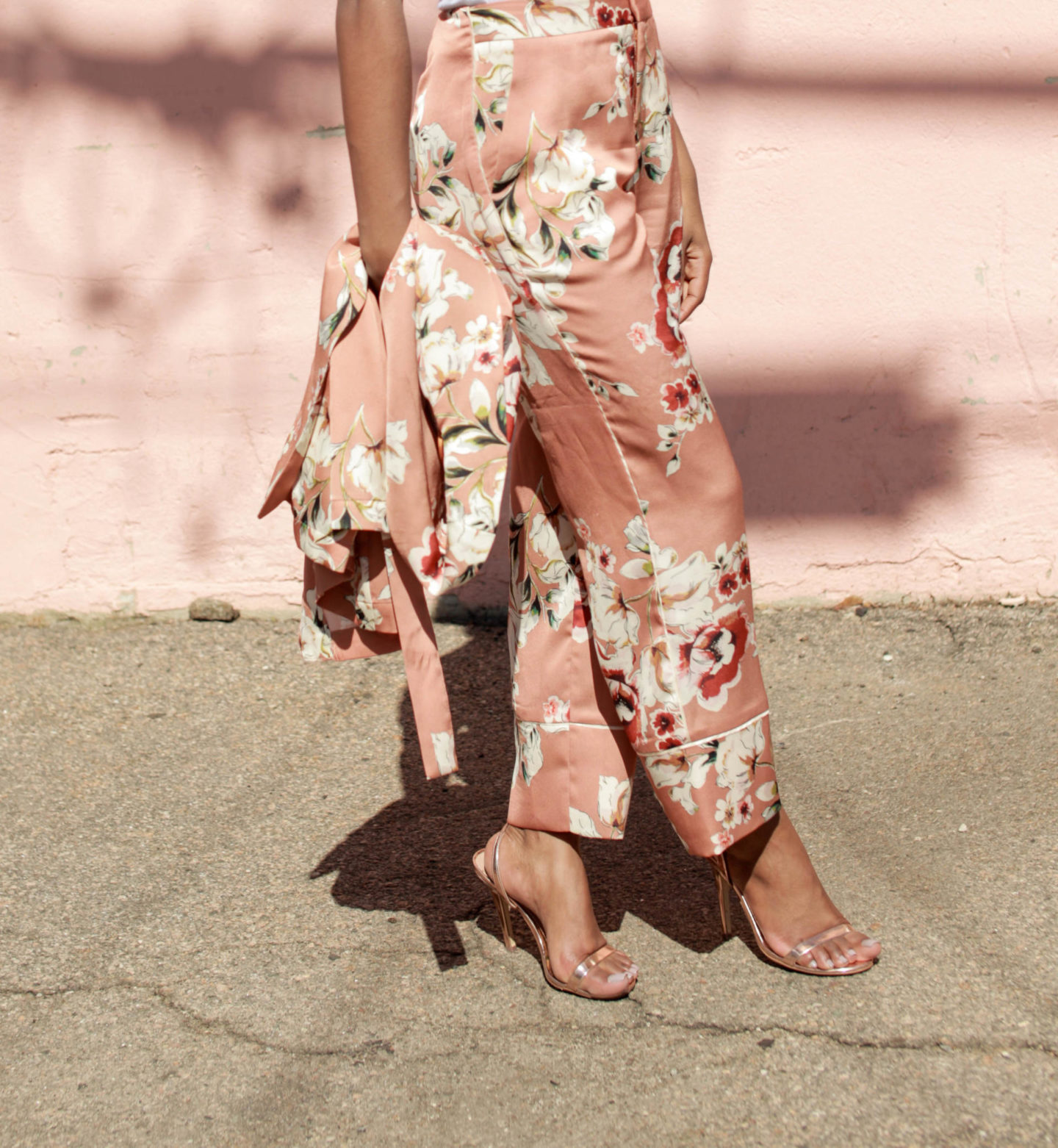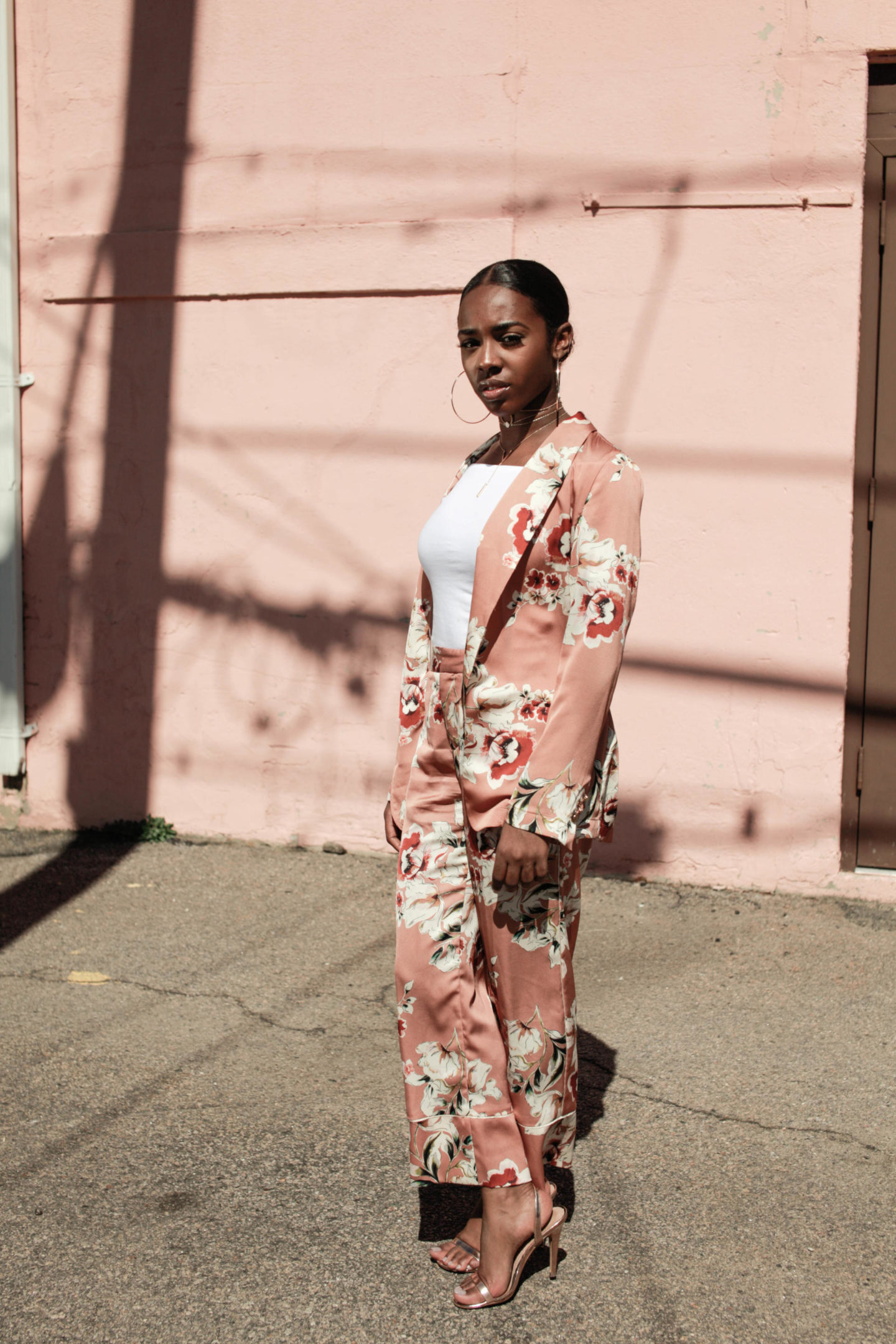 I hope everyone had a great weekend! Spring! All the trees and flowers are blooming. What better time for floral prints? This perfectly combined oriental pajama style blazer and culotte co-ord instantly stole my heart at Zara. Alongside wide leg satin pants, satin tops, and blazers, pajama style co-ords/suits have been on the scene for a few seasons. The cherry blossom print brings oriental vibes and makes it perfect for the spring time. The light and fresh fabric also makes life easier when the sun is beaming down.
The possibilities are also endless with this co-ord /suit or anyone similar to this one. It can be worn as an entire look or, for a more casual day time look you can pair the top or bottom with denim. I originally wore this outfit to a birthday dinner and it was just as simple but "chic" enough for the night time with its bold print. I combined it with my favorite rose gold sandals from last spring to tie the look together. Although the print is bold, with this neutral color palette any neutral sandal or mule will do.
Below I included my favorite pajama style co-ords that can be purchased or used for inspiration. One of my favorite looks I recently came across on my IG explore page and her look is great alternative to this look. Be sure to check her out!
Shop Floral Co-Ord/Suits