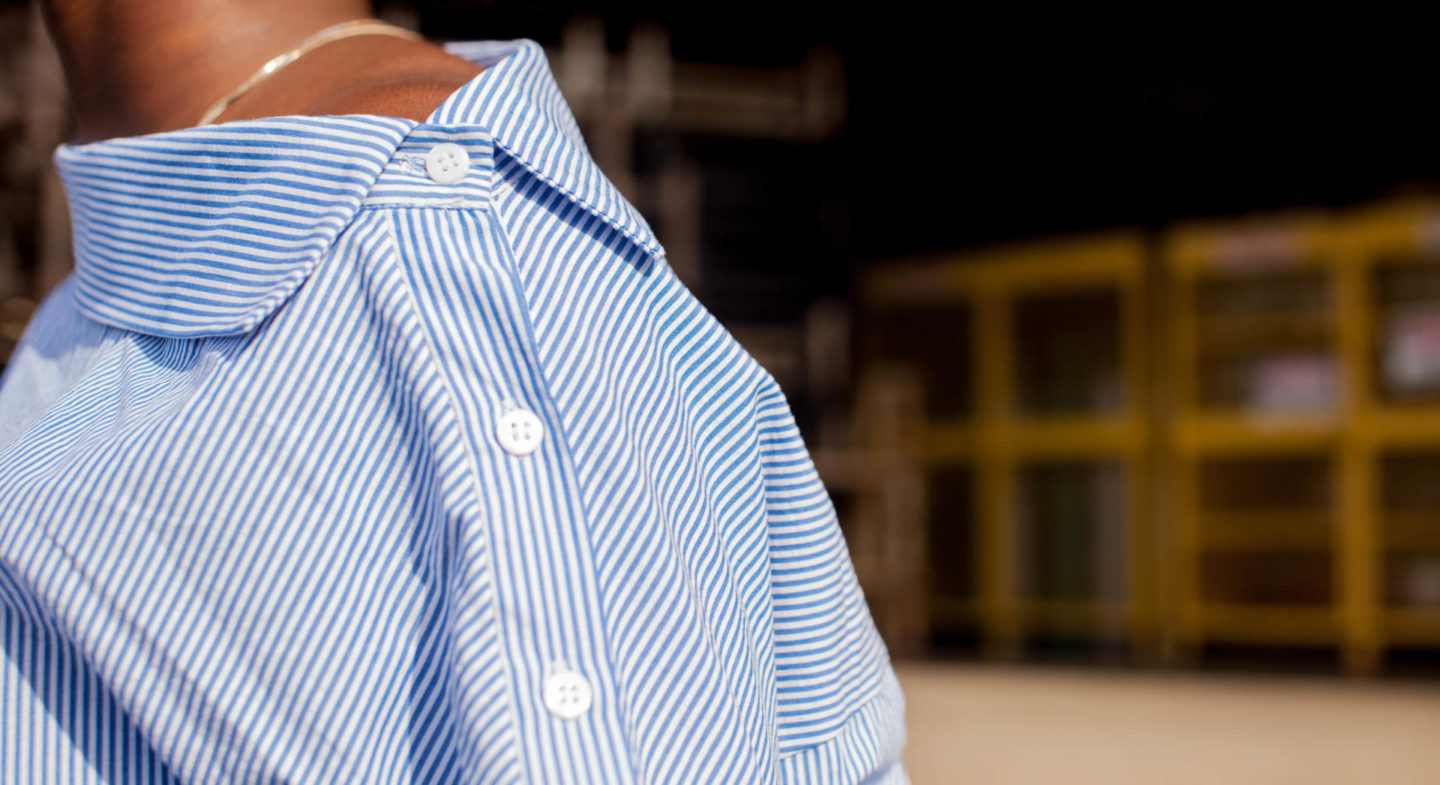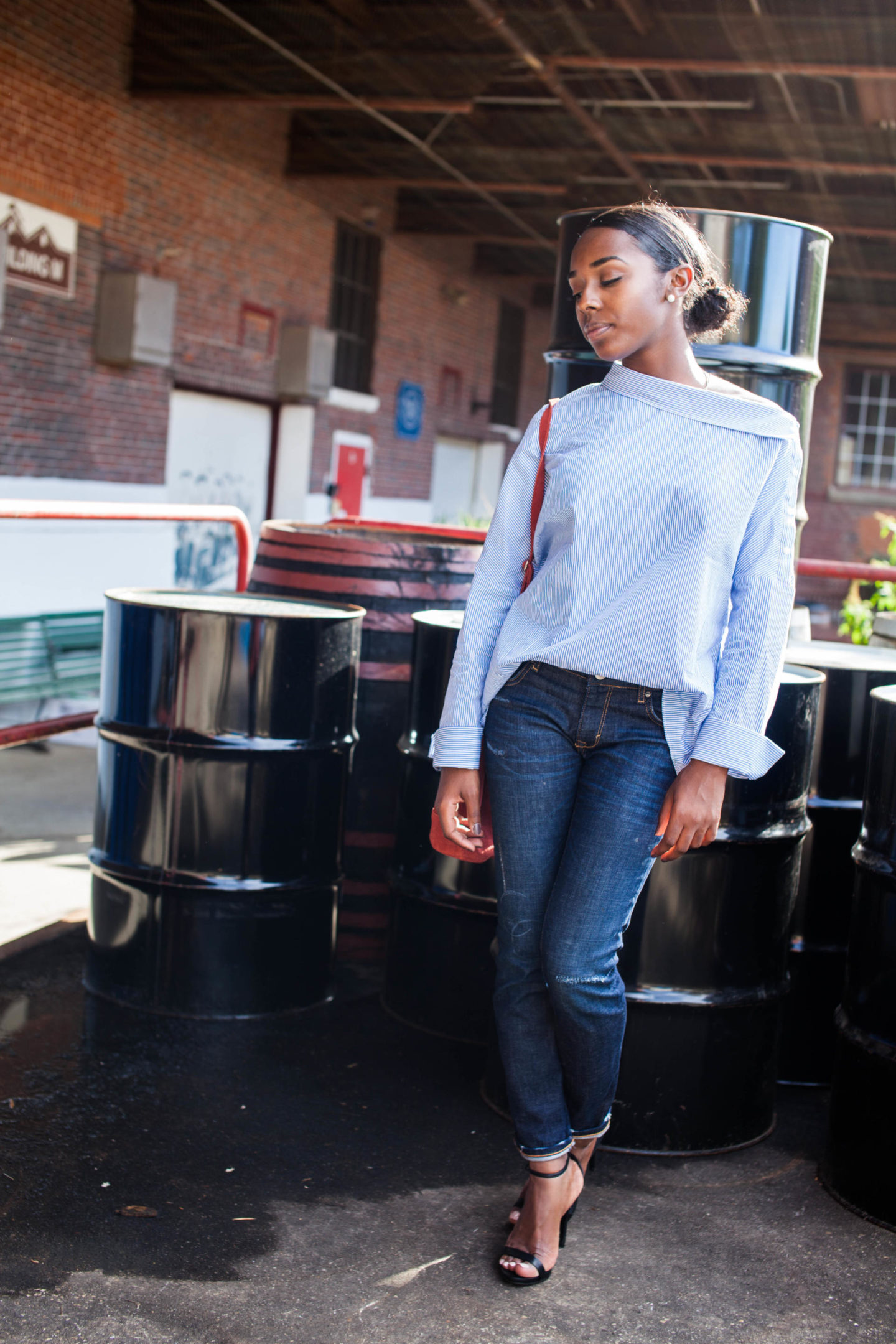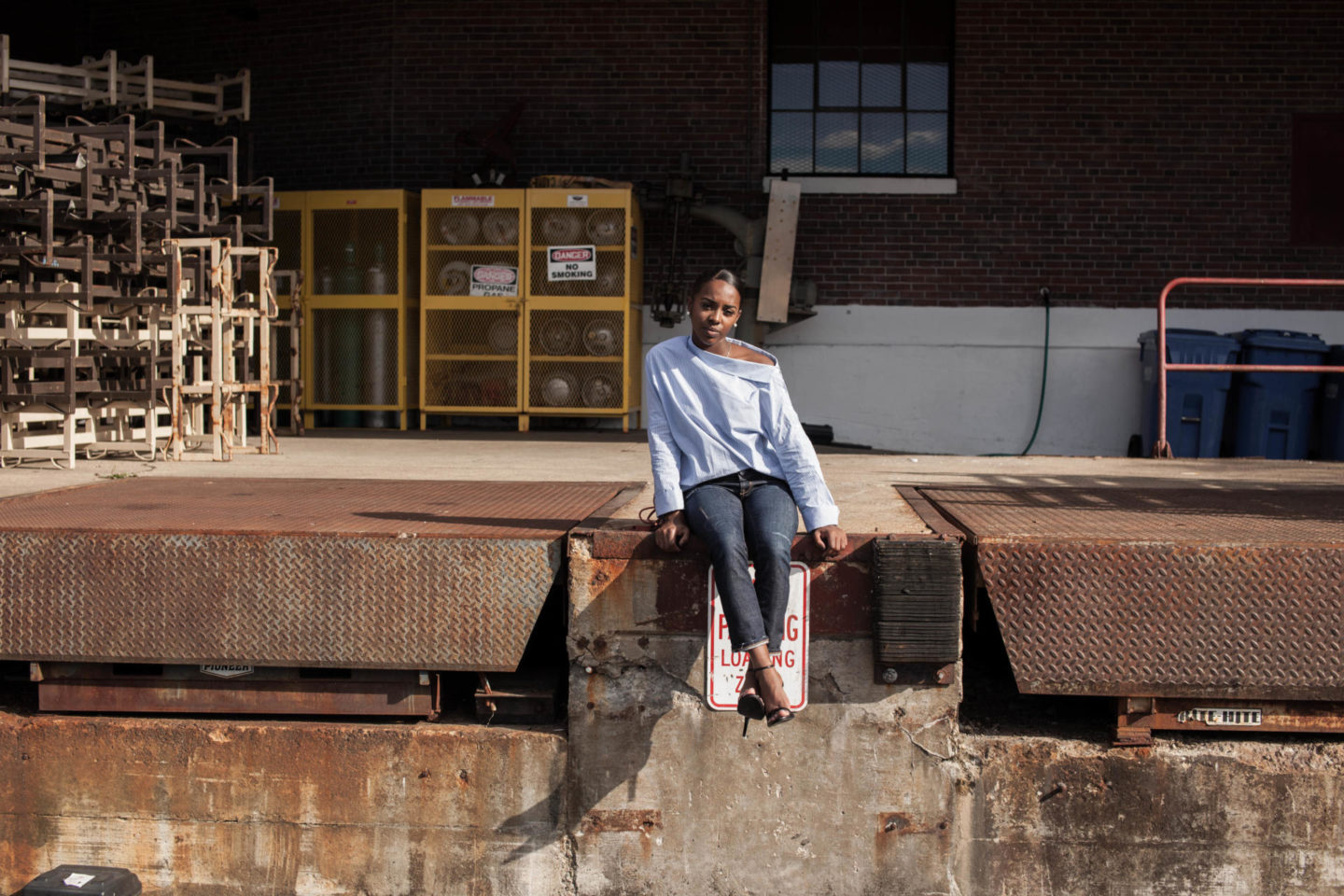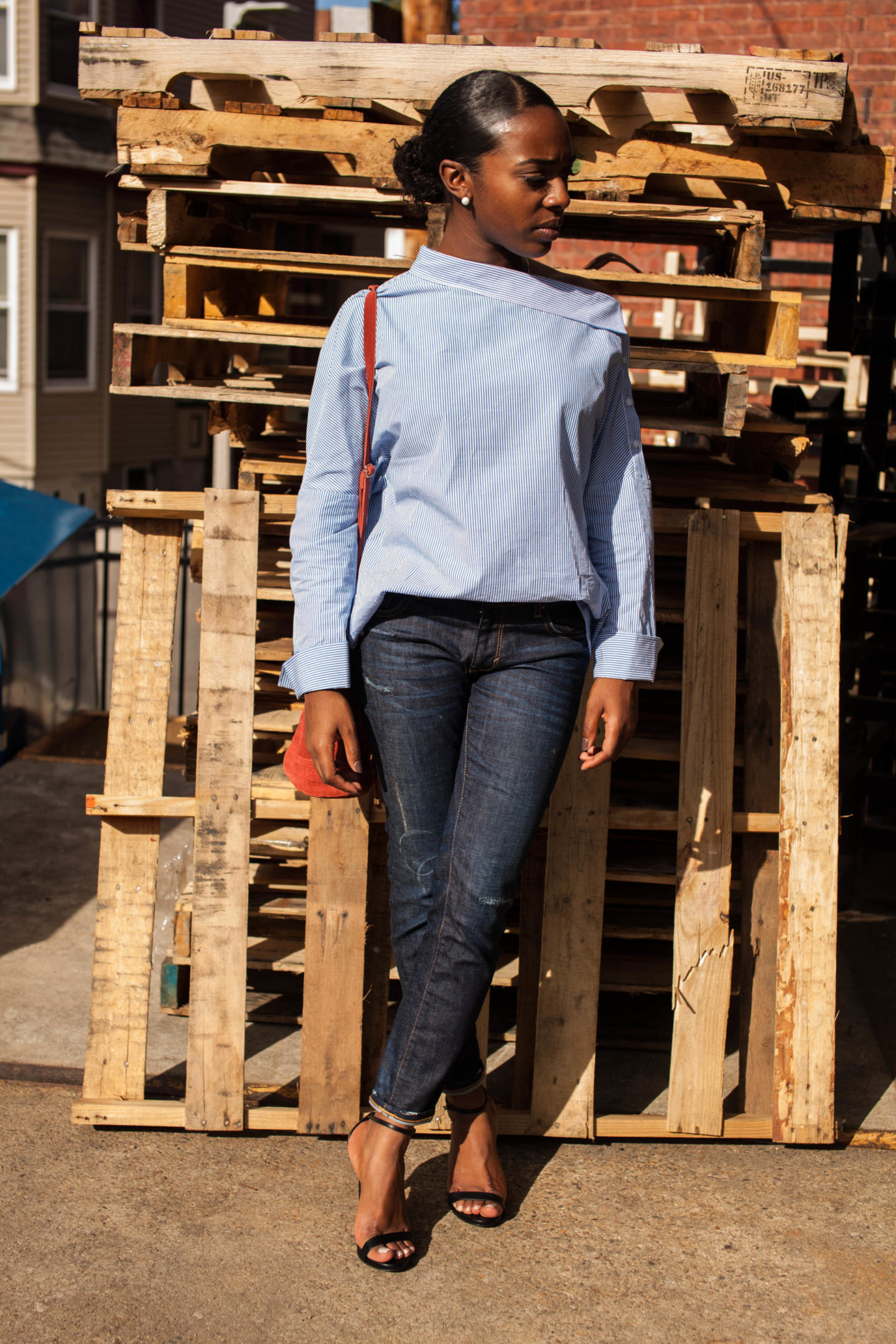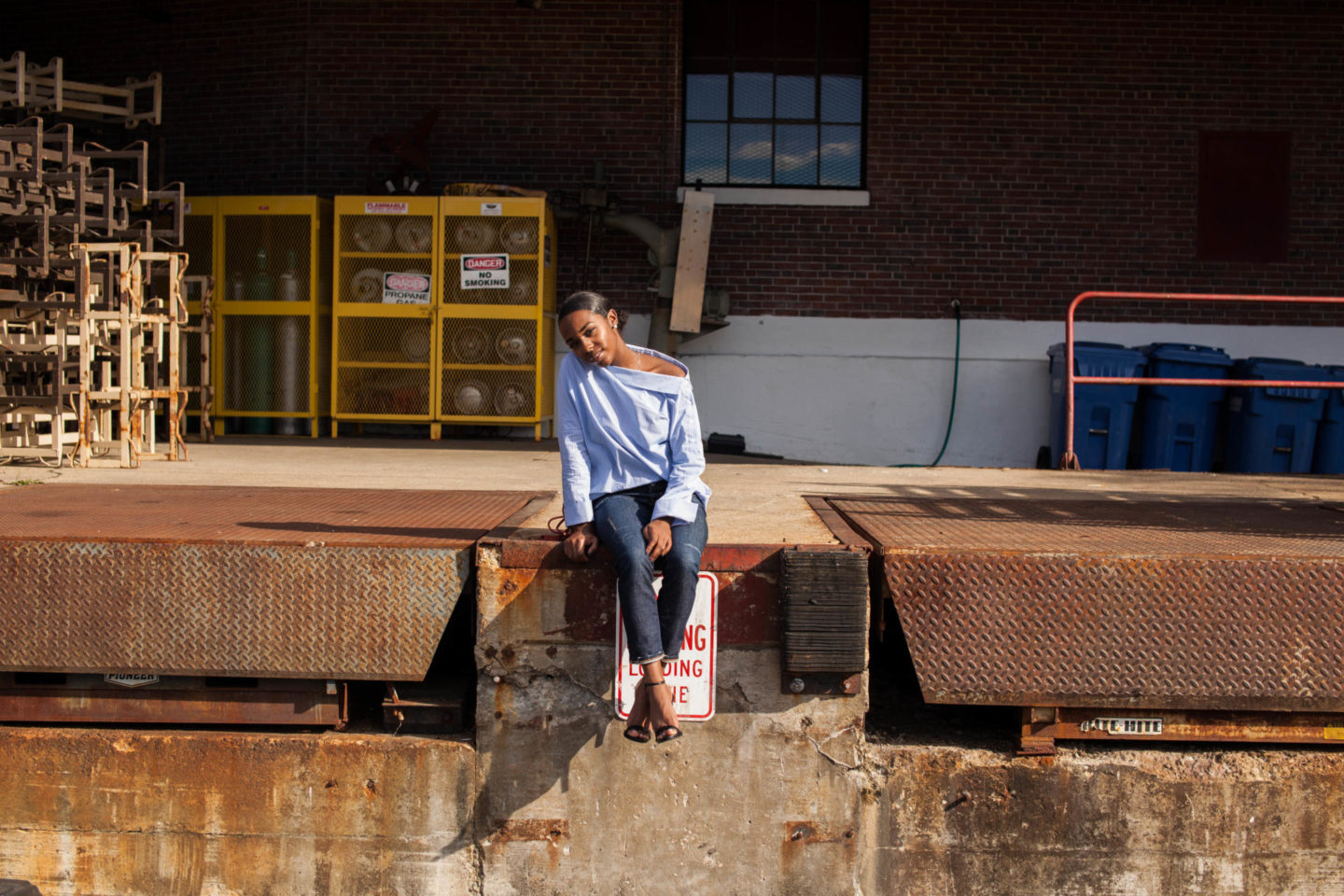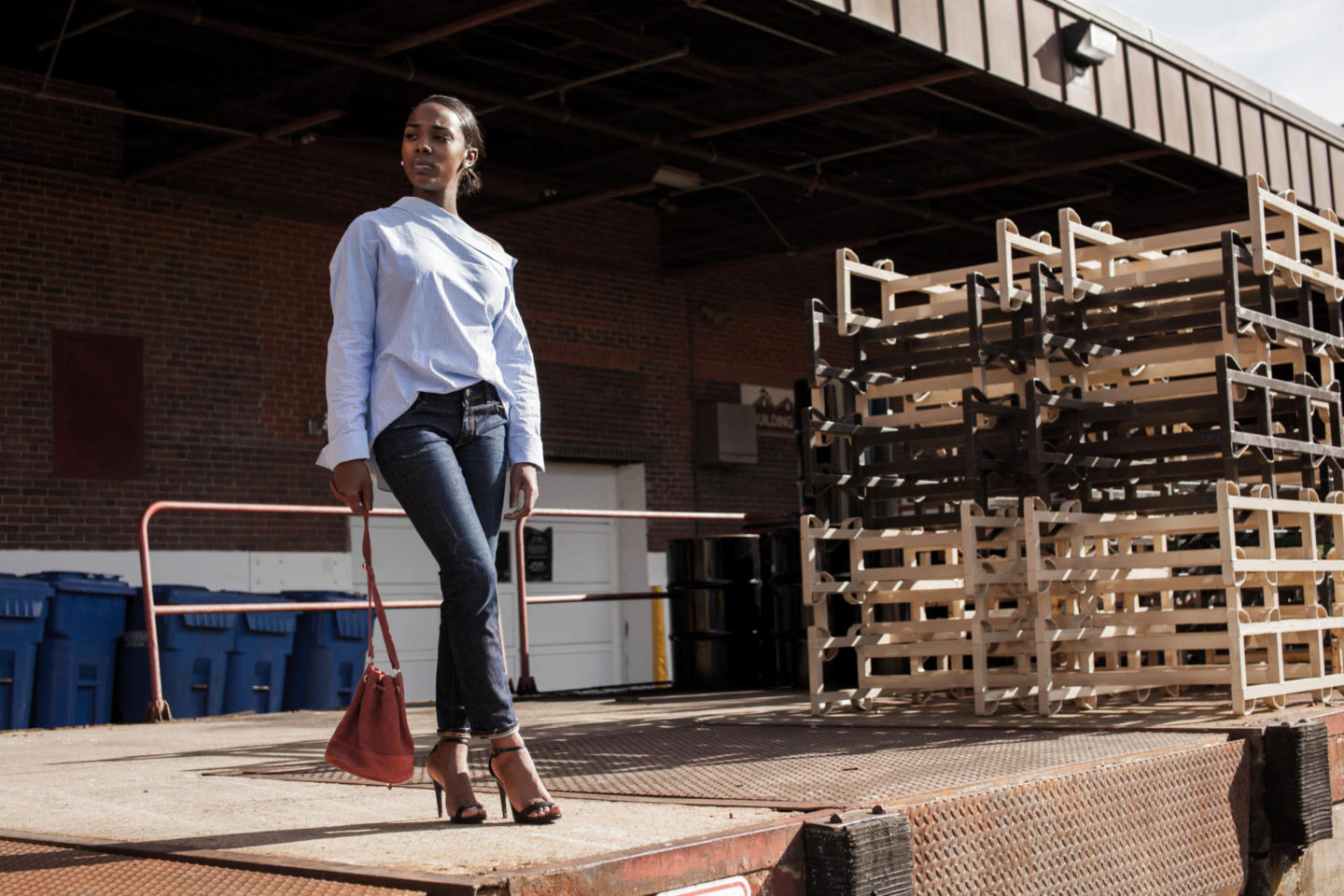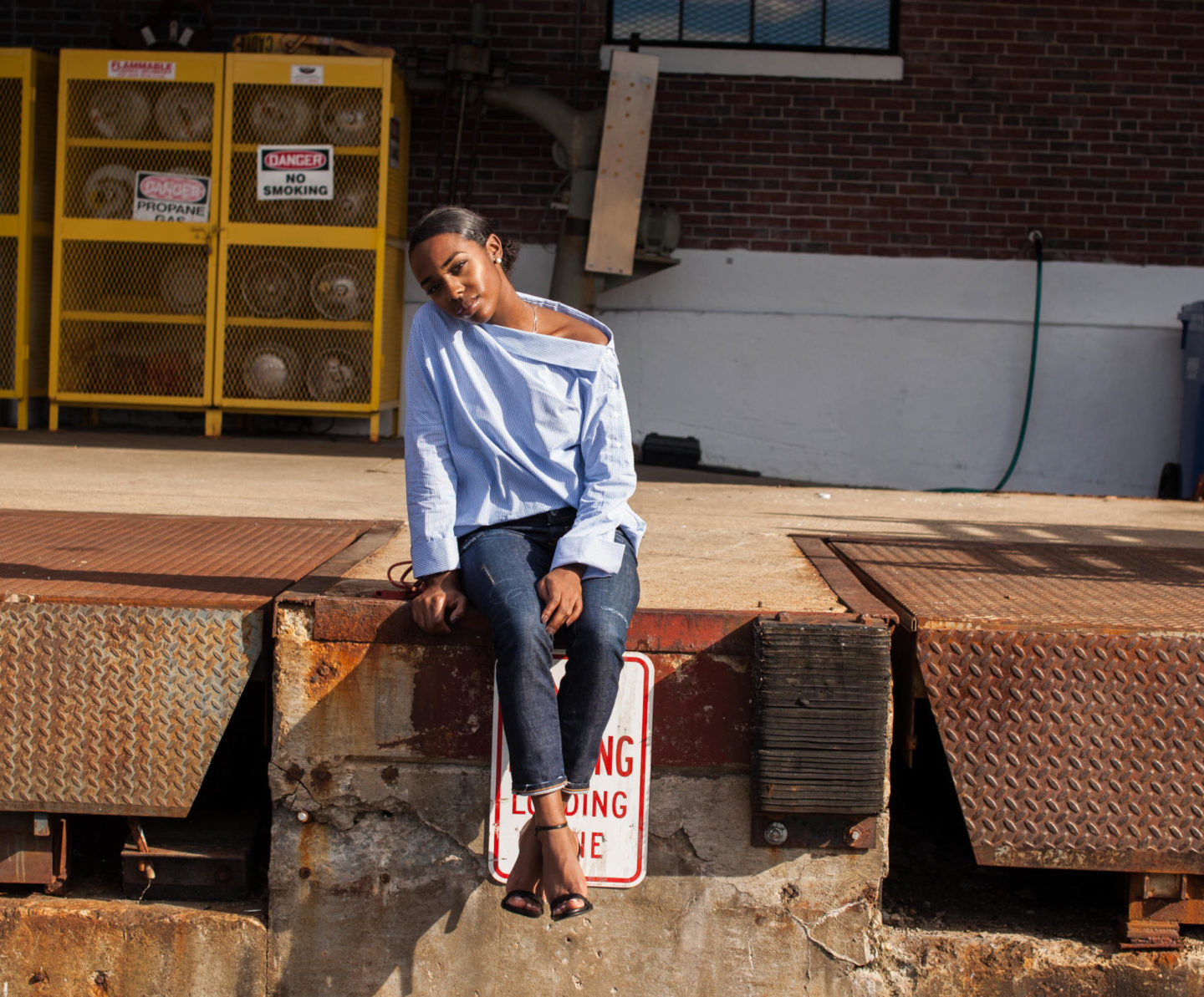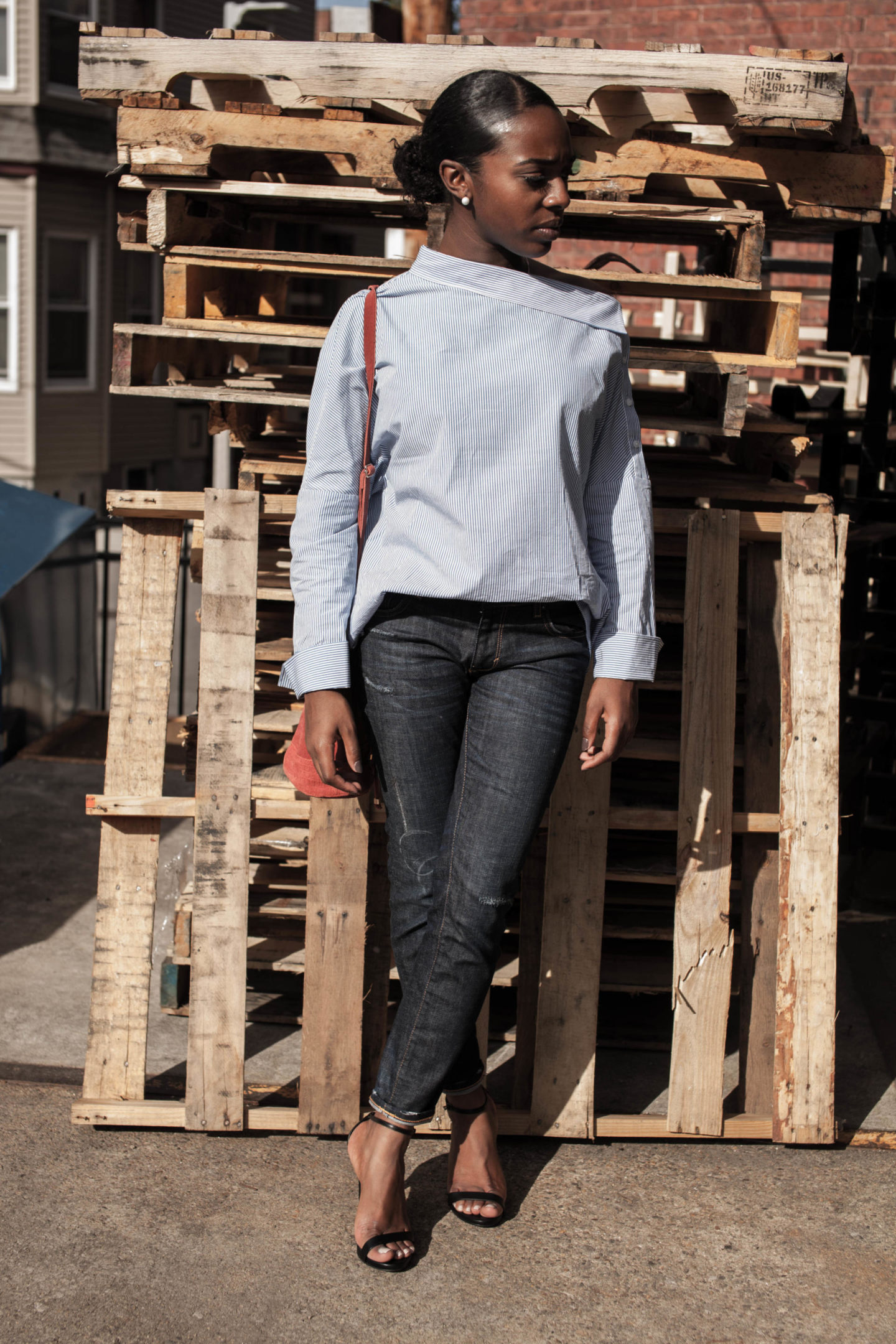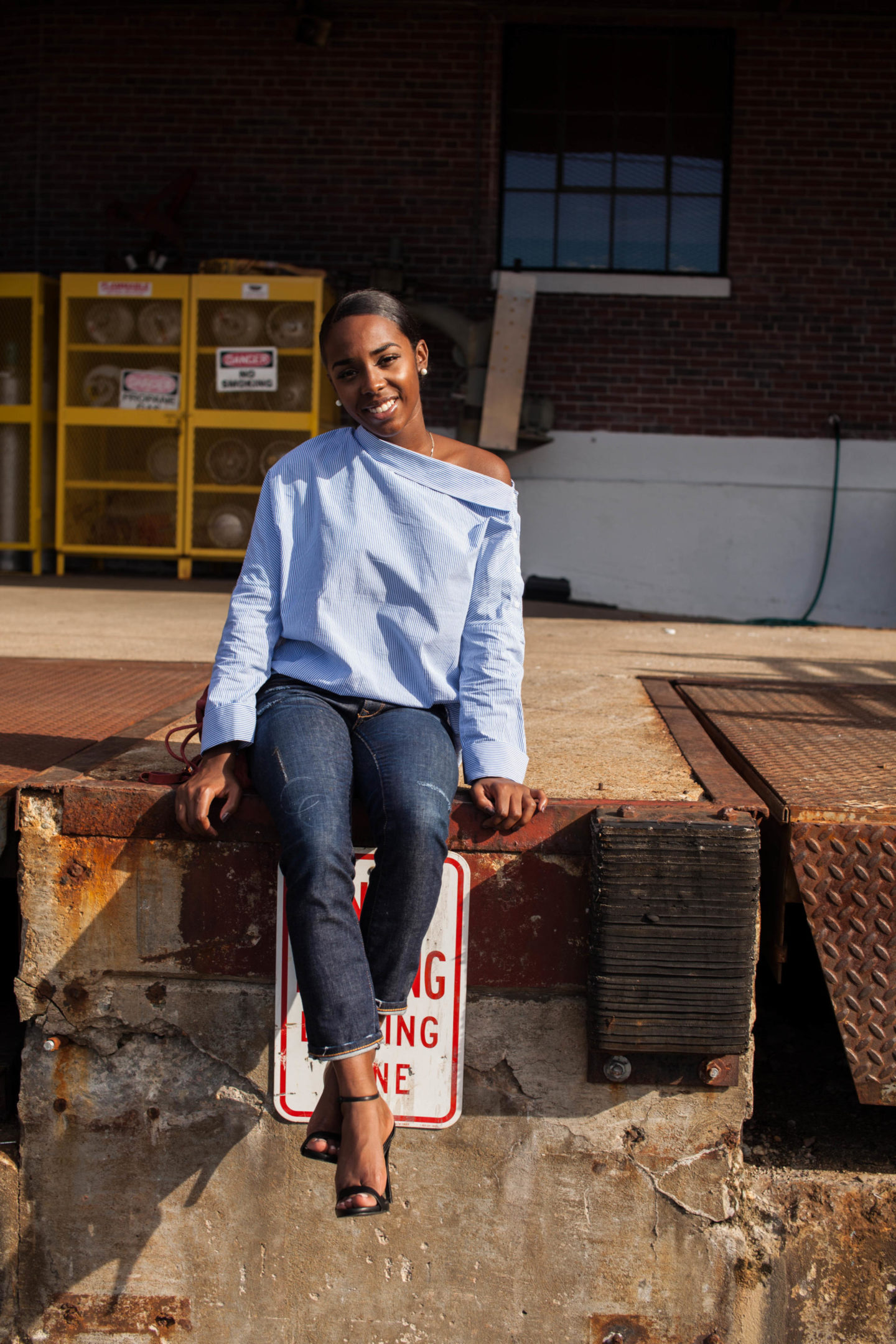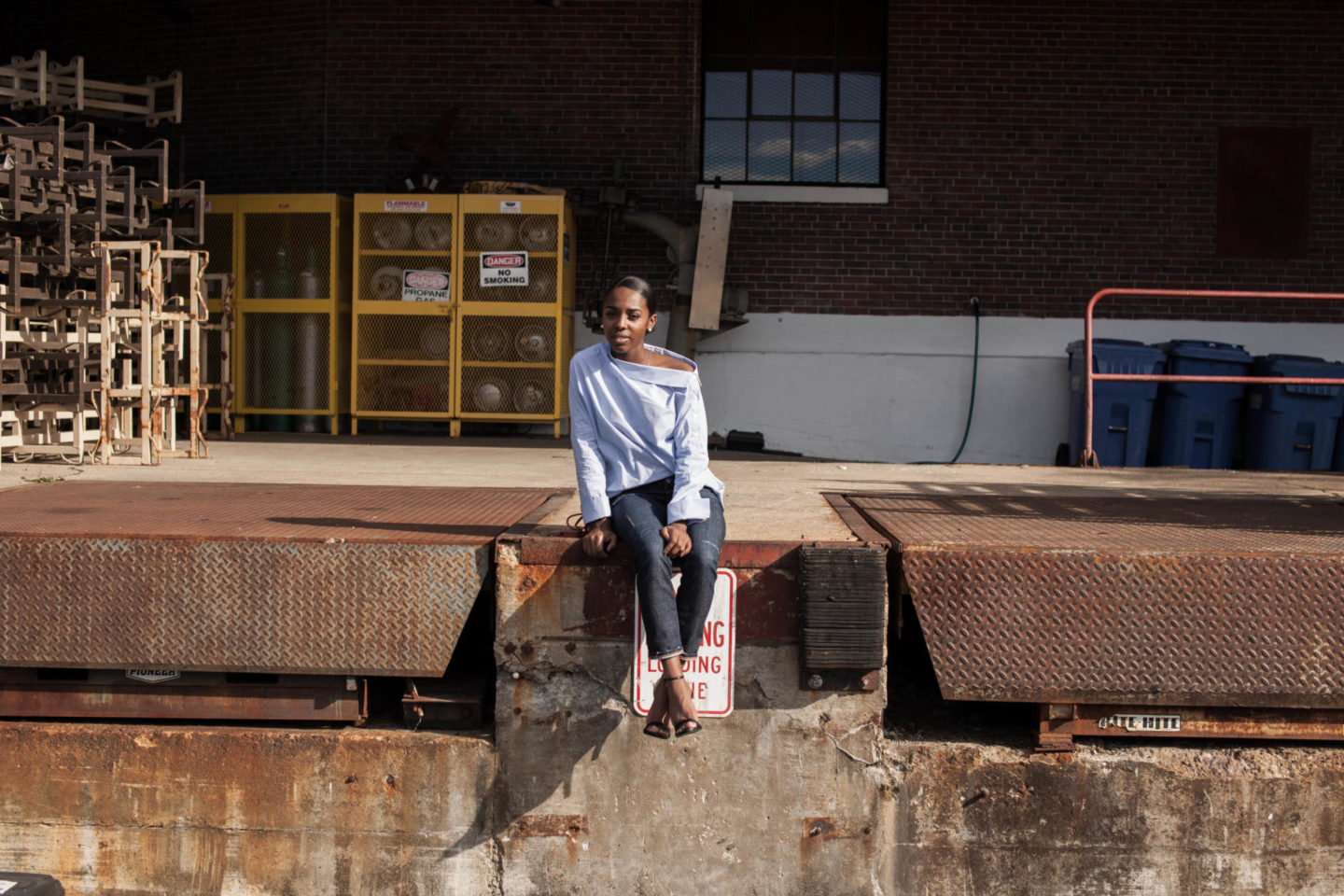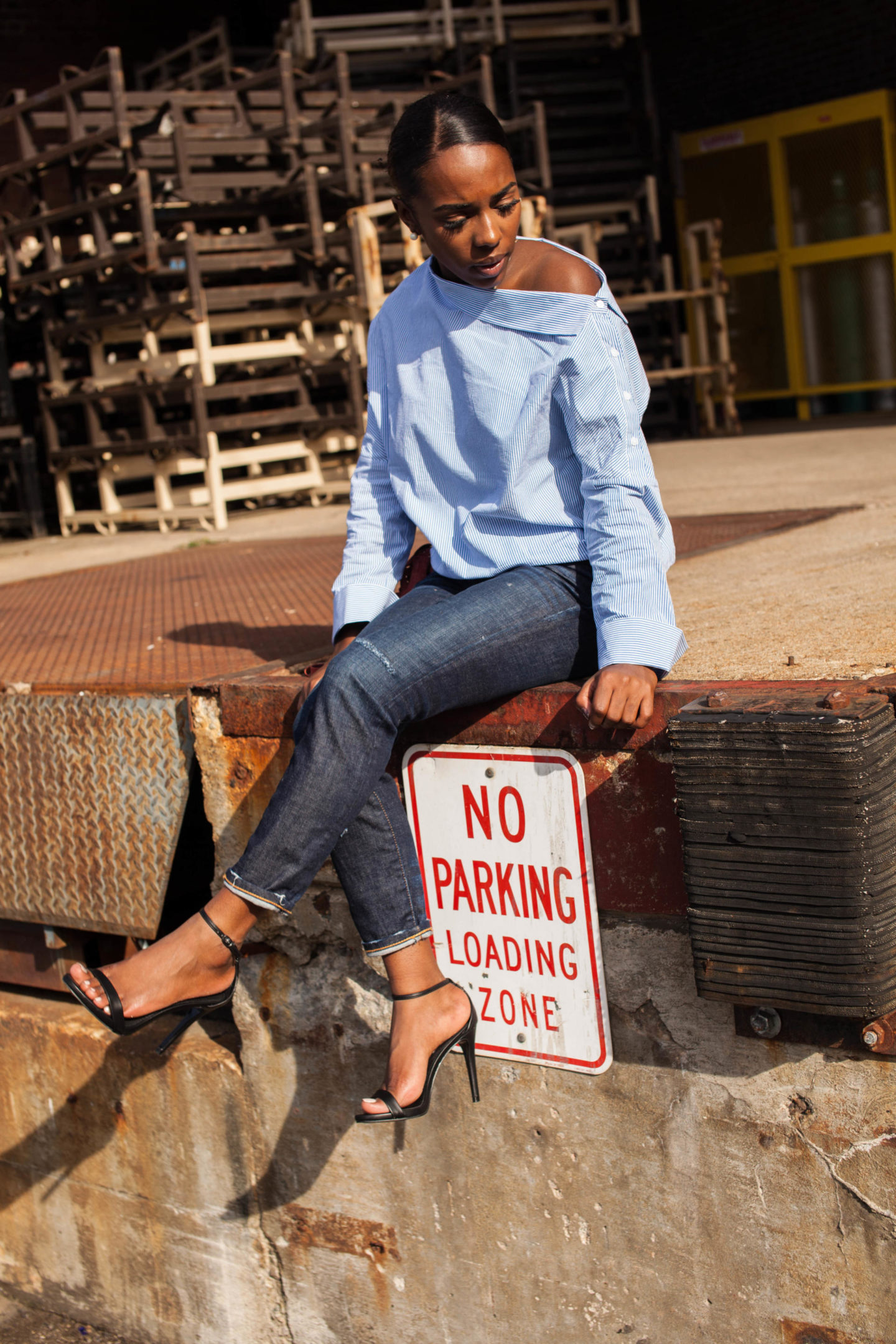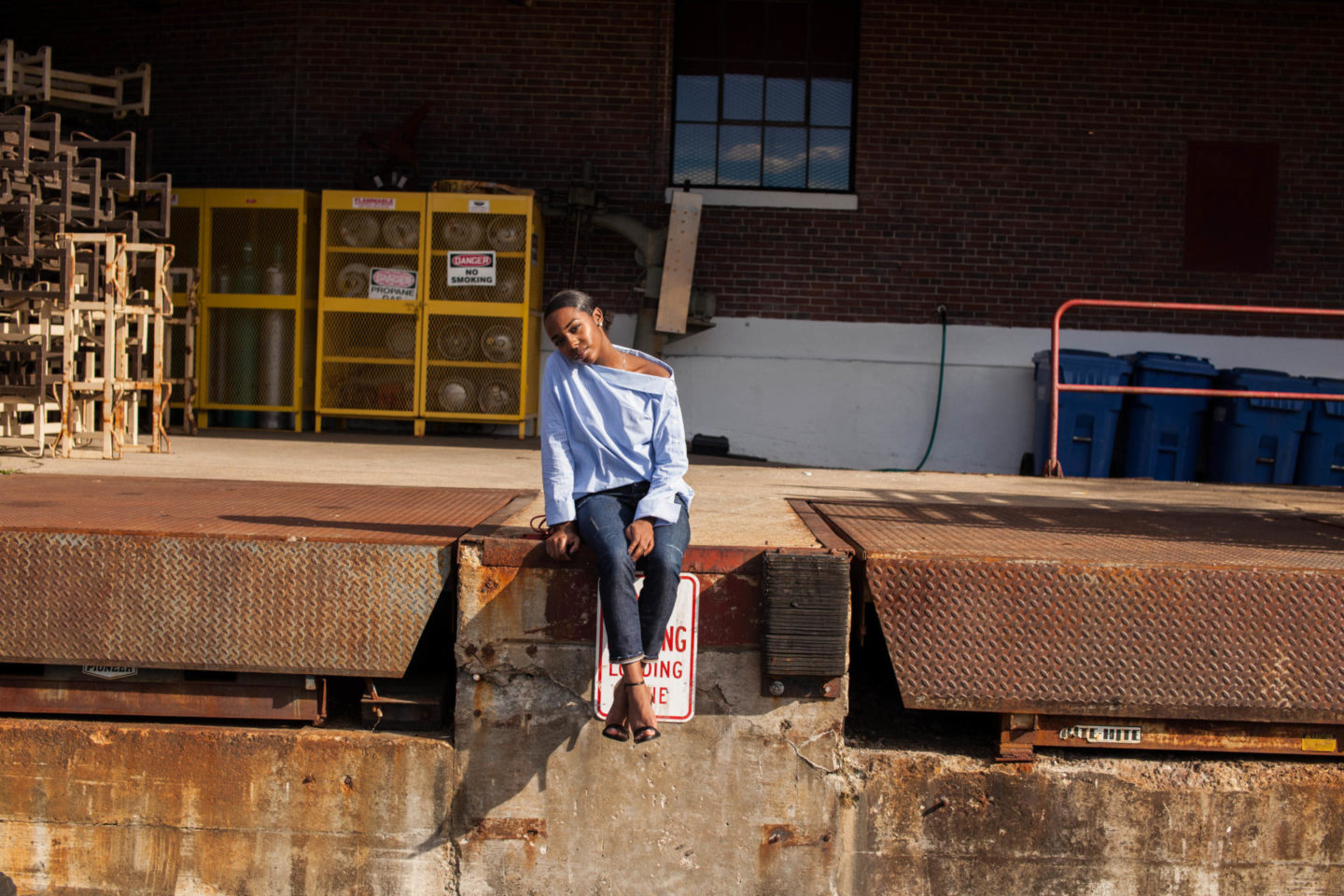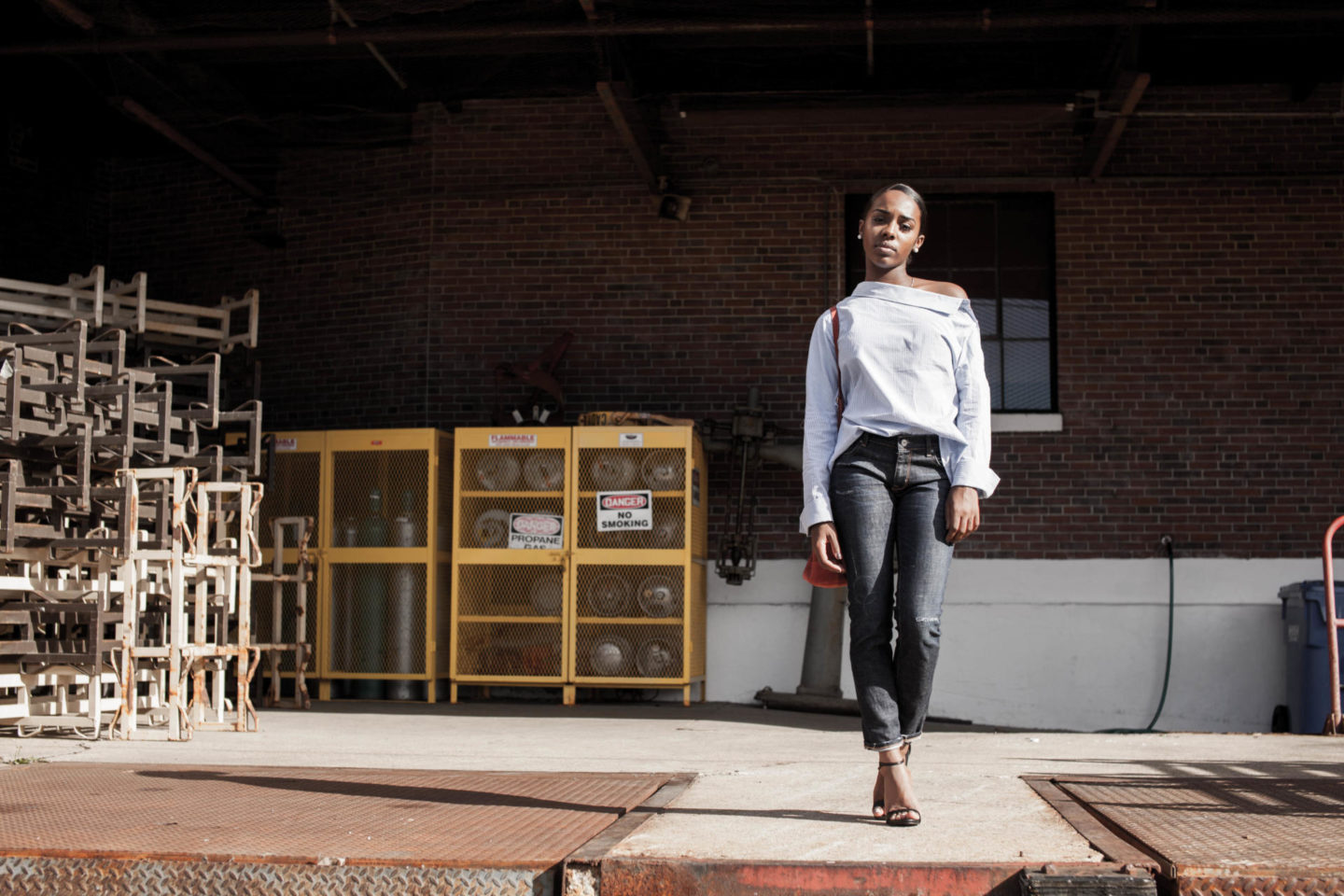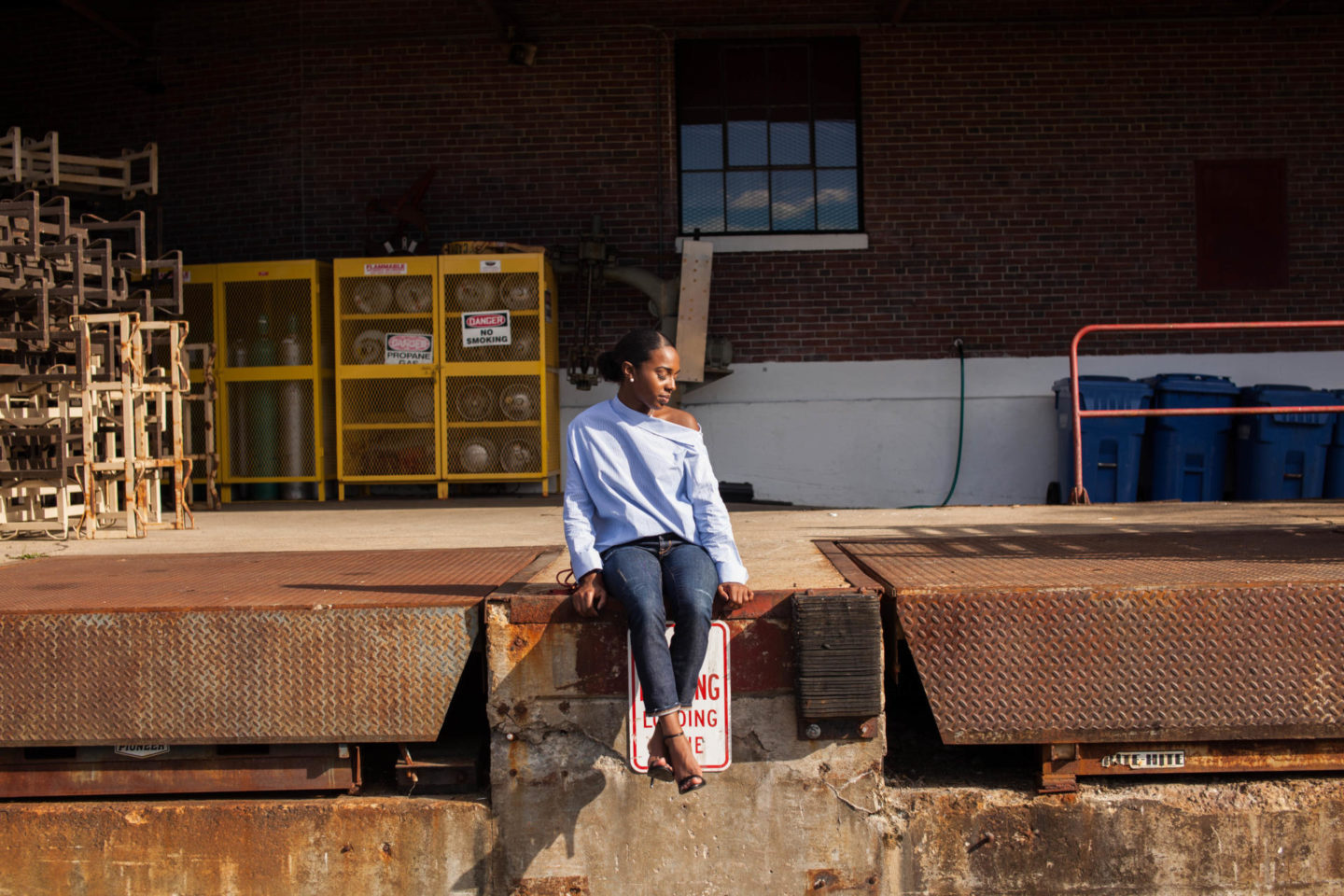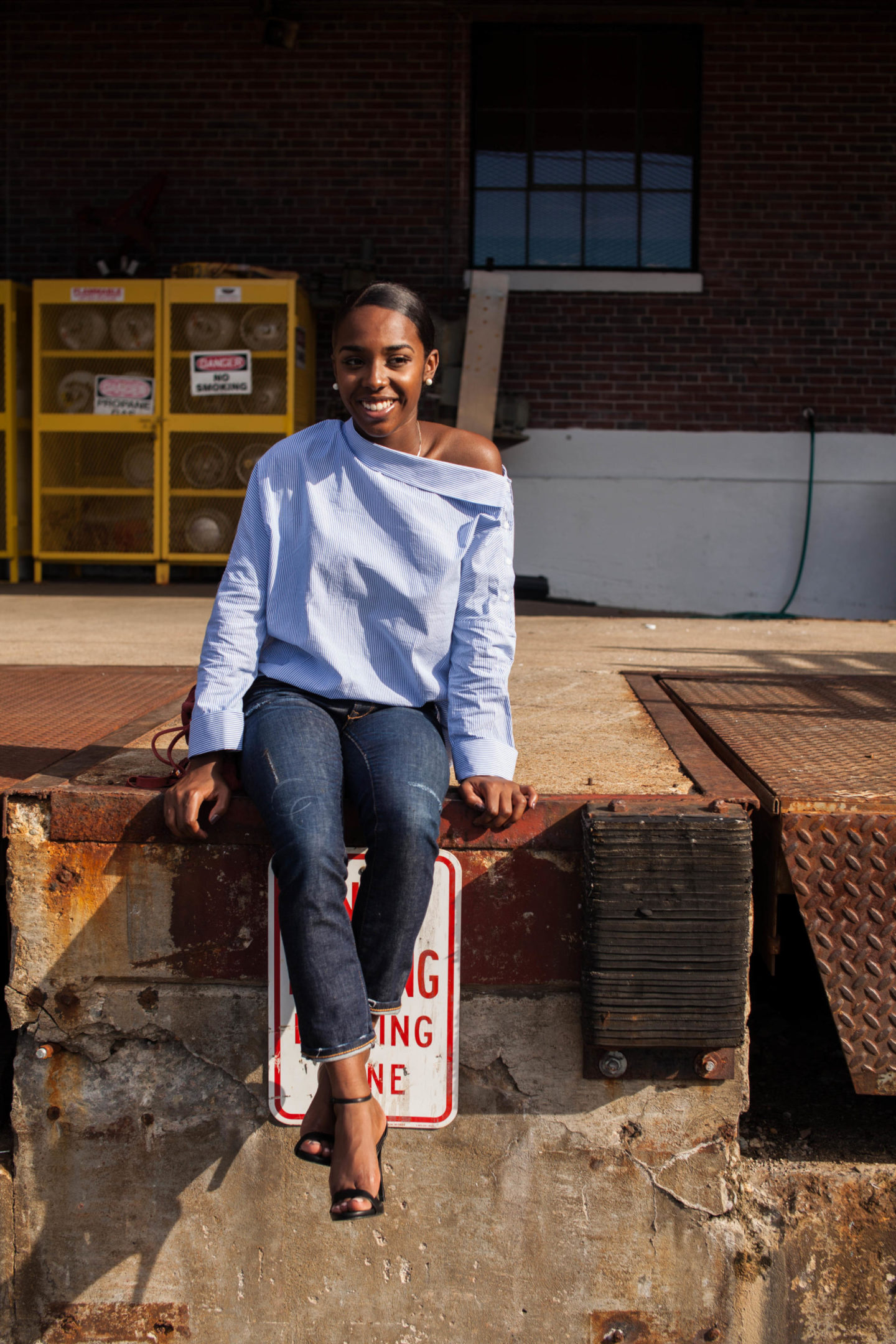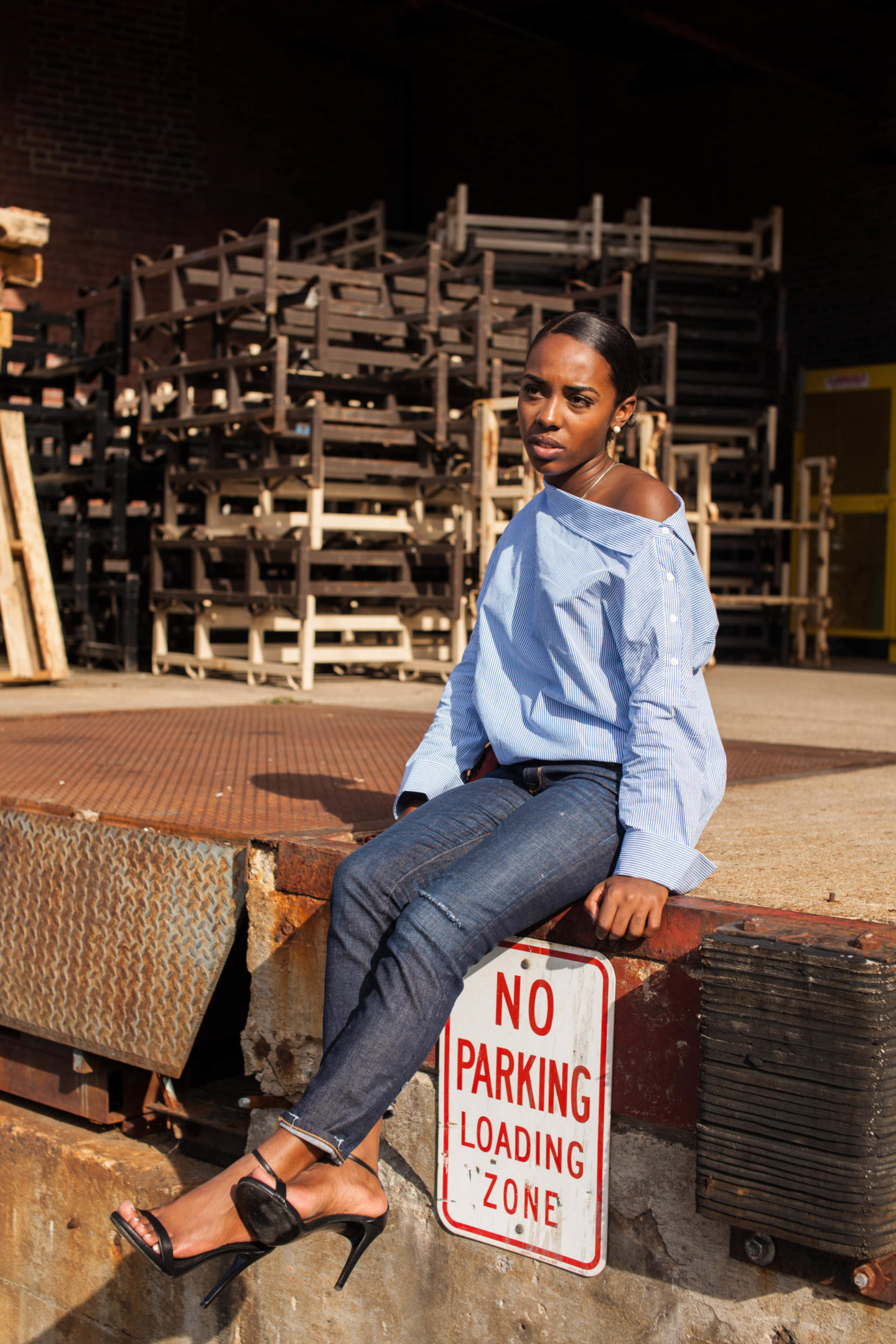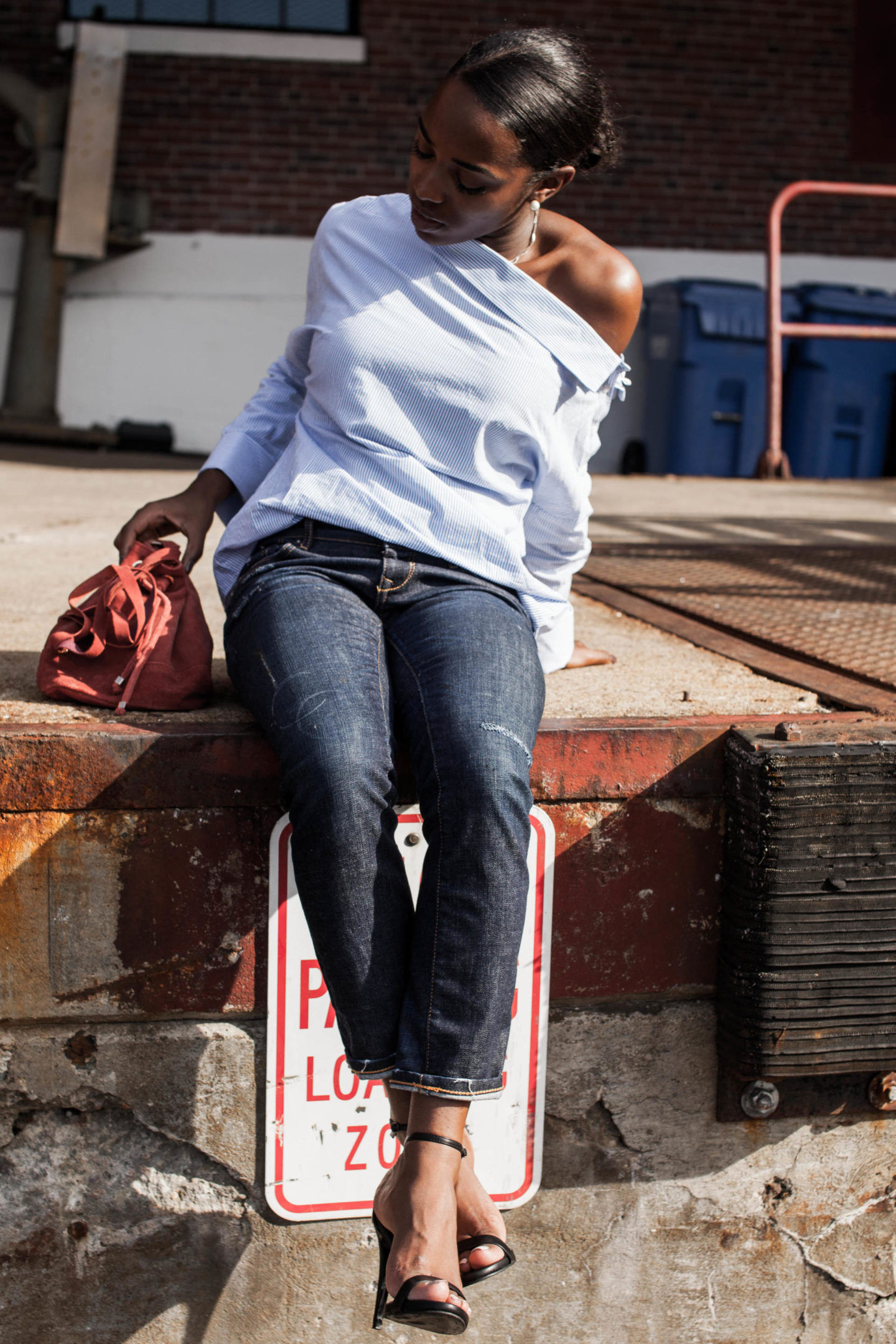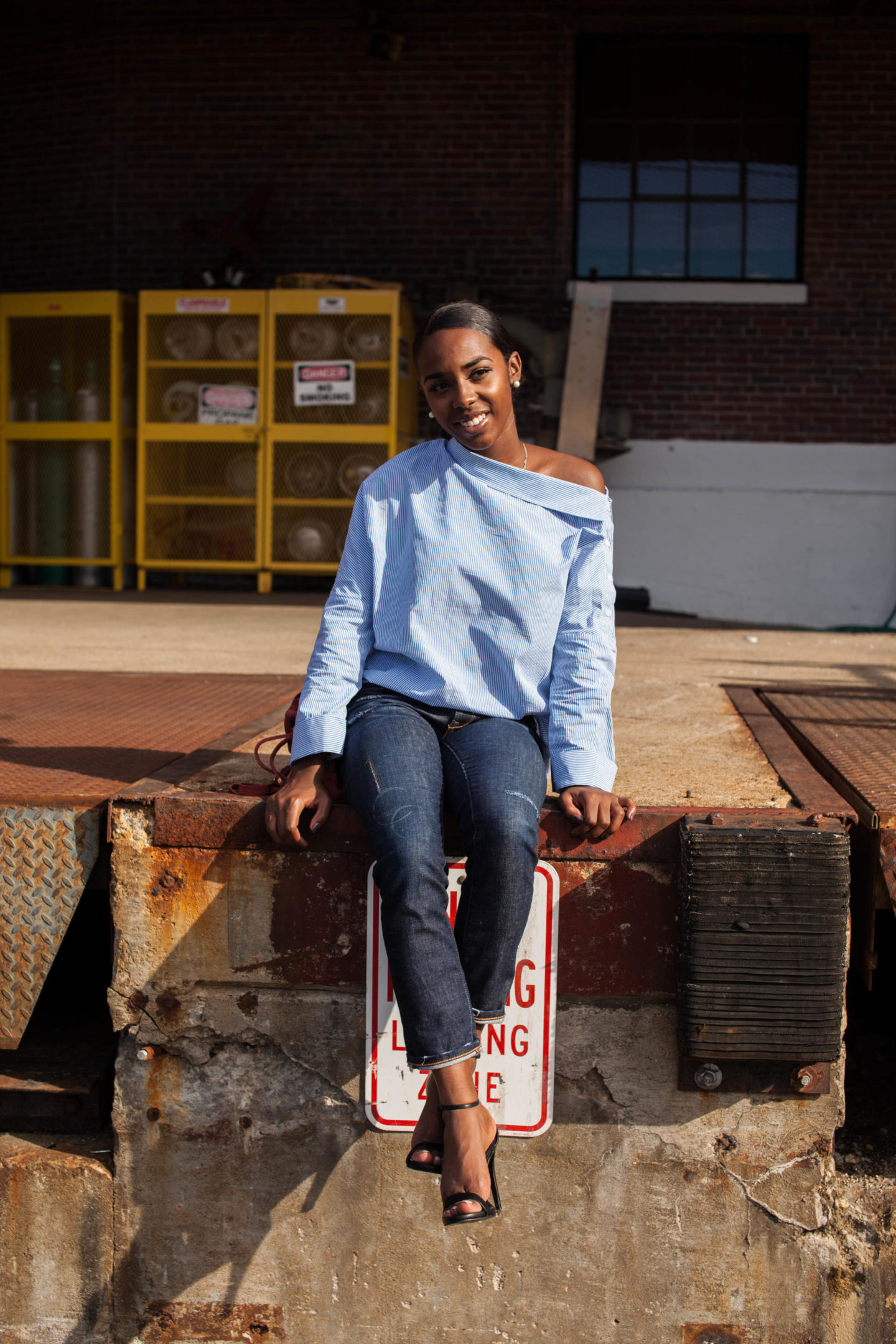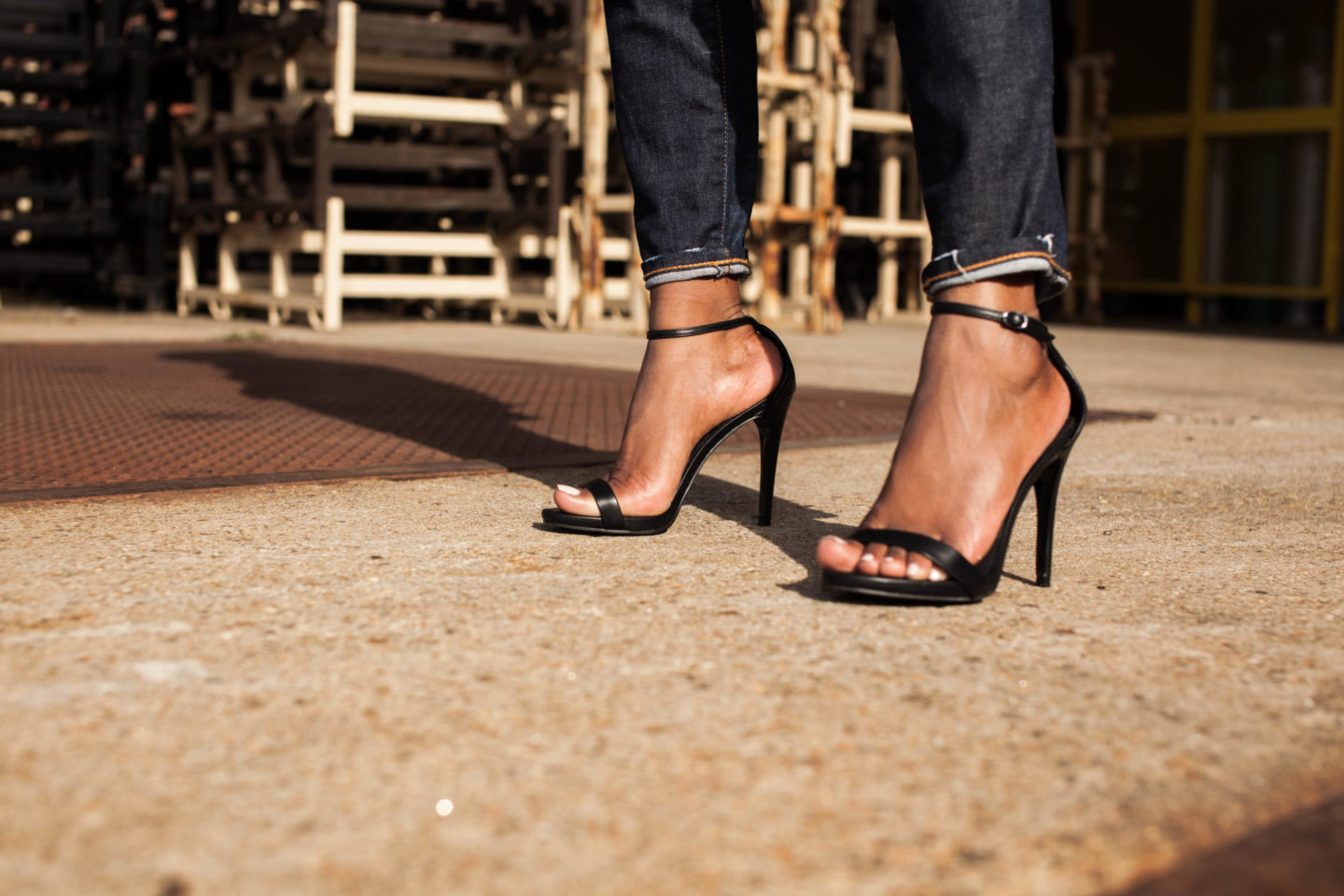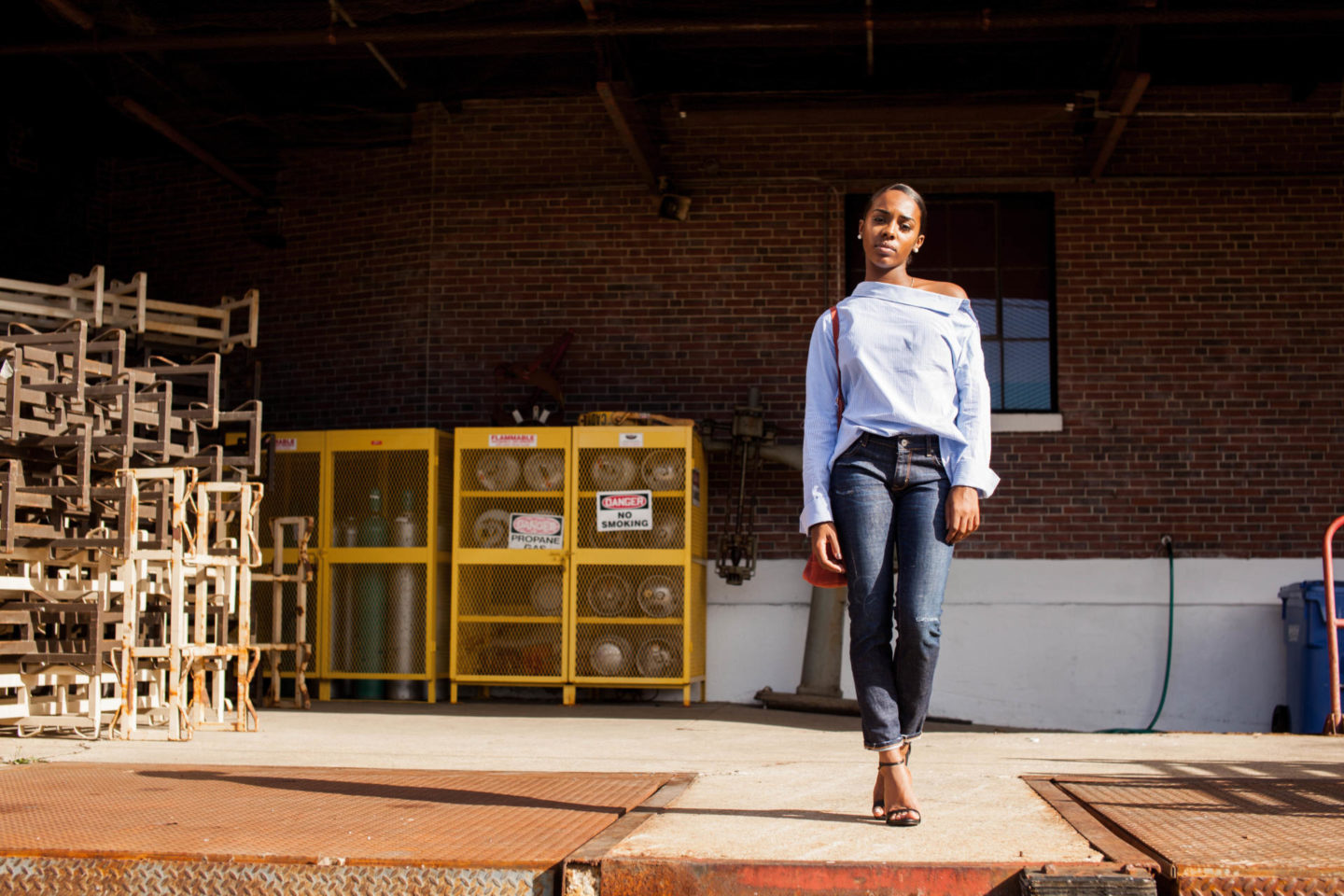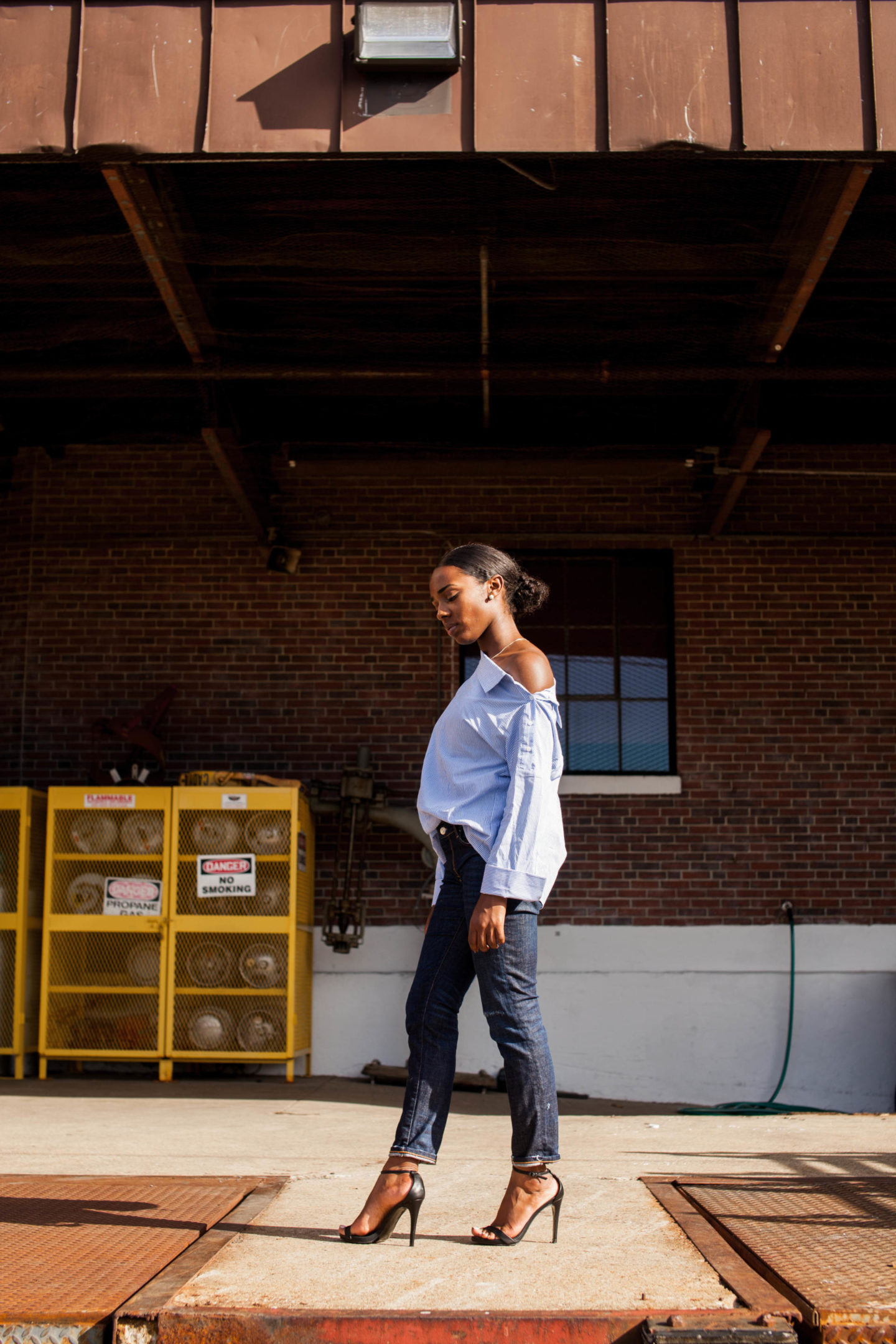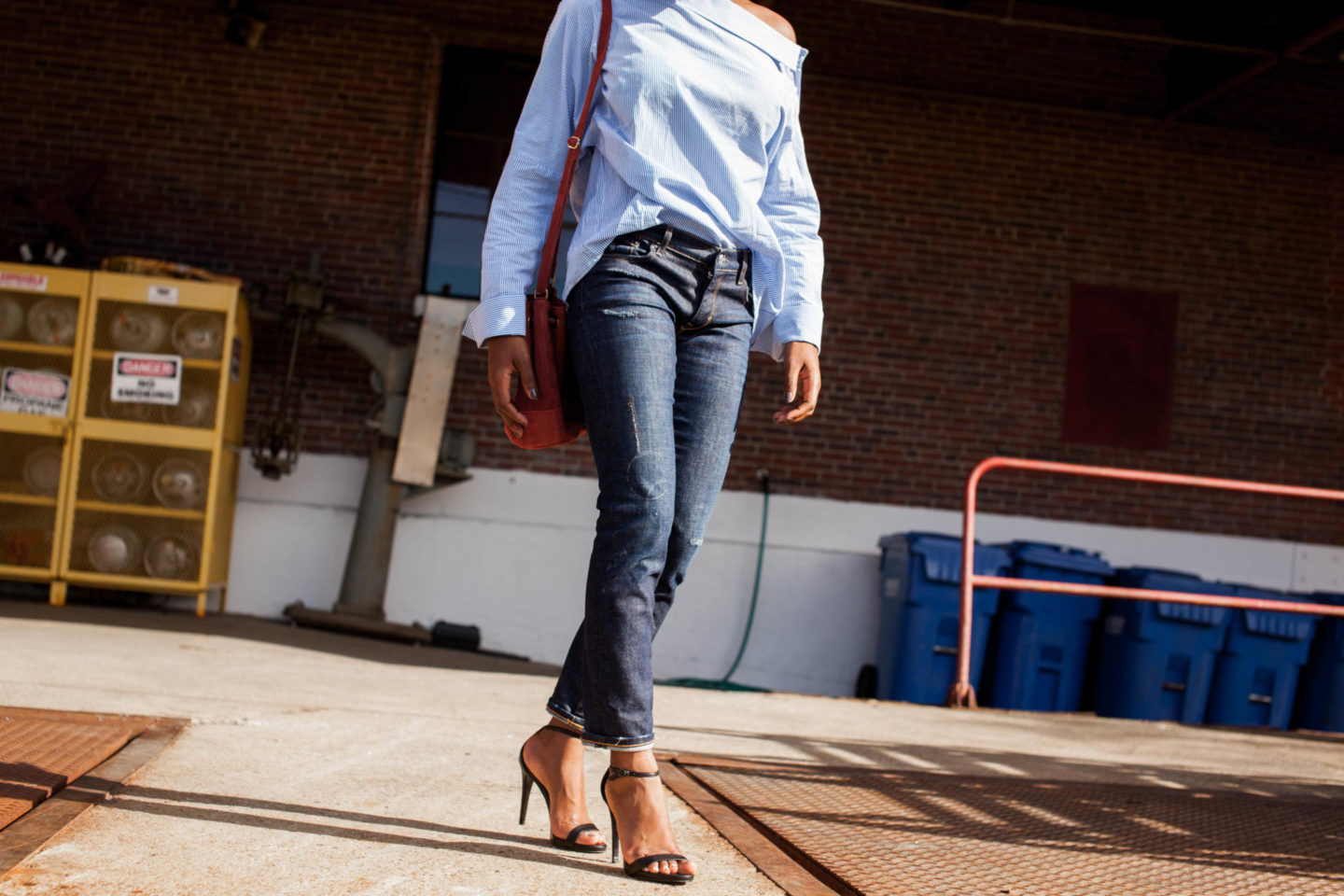 SO MANY PICTURES ! I know, but its been long overdue for a post, so double the amount of pictures should make up for some of my absence. Now that I'm back and the weather transitioning, didn't that go by too fast? … Here we are. The latest and greatest of trend, the " You have your shirt on backwards", while some people do wear their shirts on backwards, the next level to the off the shoulder trend, the off the shoulder button up.  Everything about this top and others like it, scream my name and I absolutely love it. As many trends, it can be gone as soon as it got here, but while it is here, let us appreciate it.
As I mentioned, off the shoulder trend has been alive all spring and summer, including last year. Now, the trend has evolved and branched off to poplin tops, denim jackets and even leather jackets. The casually hanging off the shoulder look is in. Its edgy, fun and super cute. If you have an over-sized shirt or a boring shirt, just let it hang off your shoulder a little, slightly draping and you're good to go.
I paired this top with an old pair of Zara jeans that I don't wear enough to contrast against the lighter blue in the striped top, along with an orange-y bucket bag to add some charm to the look and keeping it simple with my new go to black sandals from Steve Madden that slightly mimic the YSL Jane and Stuart Weitzman Nudist sandals.
-Xoxo