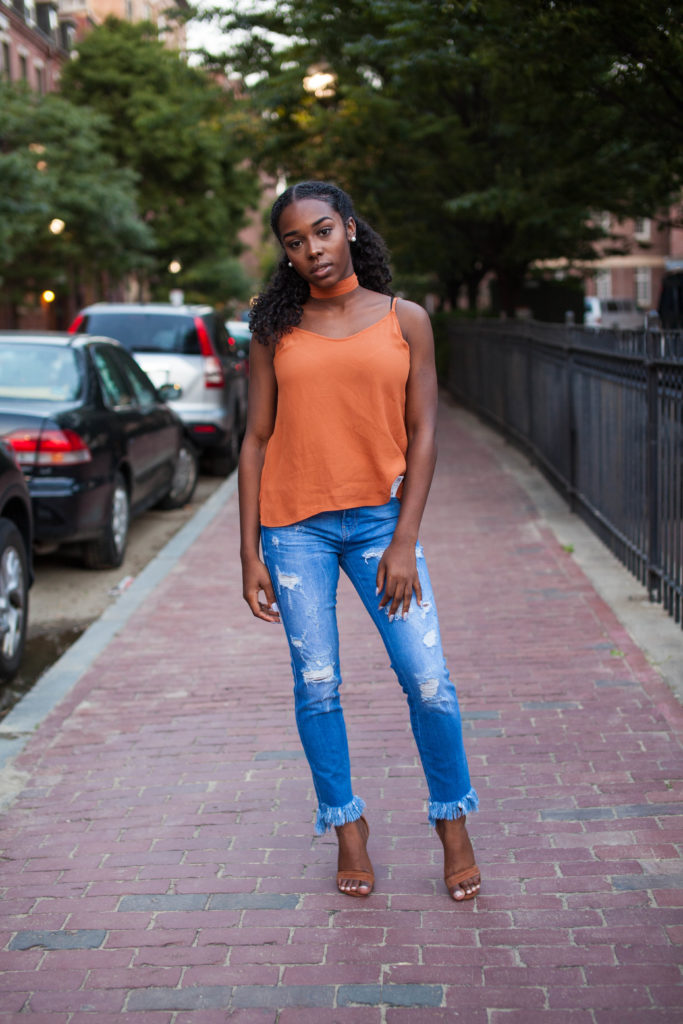 Last summer, fringe was all the rage, it was on everything from shoes, to purses, to tops and even earrings. Fringe is still in, but this year there's a mix with this season's favorite  IT item or textile I should say, Denim.
I am completely obsessed with the DENIM X FRINGE "collab"/approach that brands have been taking. Some of the best ones I have seen were done by high end brands with a higher price tag. And when experimenting with trends, its key to avoid over priced things, for the most part.
Denim is here to stay and will always be here but there's been a huge demand for it, including my favorite, the Oversized Denim Jacket.  The versatility denim has is the best part. It can be extremely casually or dressed up. The different wash options and styling can bring the right amount of edge to your looks or be very subtle. As I mentioned before pin stripes, whites and blues have been in for the summer and the variety in the denim washes (50 shades of blue, like the color of the ones I'm wearing above) is keeping them in style.
This Zara option was much more affordable  and shortly after it was on sale. If you browse the Zara website or the stores youD maybe able to get your hands on these. The fringe jeans come in various fits for different brands. This one was labeled as the "slouchy" fit but there isn't much slouch. The slouch effect would probably happen if I went up a couple of sizes. You might want to experiment with different fits to choose your preference. There is also the option of  creating your own DIY version with one of your favorite pairs or something you find in a thrift shop.
The Denim x Fringe fever had taken my Instagram feed over for a little while, which fueled my desire to get a pair. They scream a modern 70's vibes that I love. Taking the casual kinda dressy route with this look, I combined this pair with a terracotta tank that came with a neck tie or a choker,  also a huge returning trend . The combination of the rich blue and terracotta orange tone and neutrals brought out the warm summer vibes and lots of gloooo.
With Love 🙂 xoxo