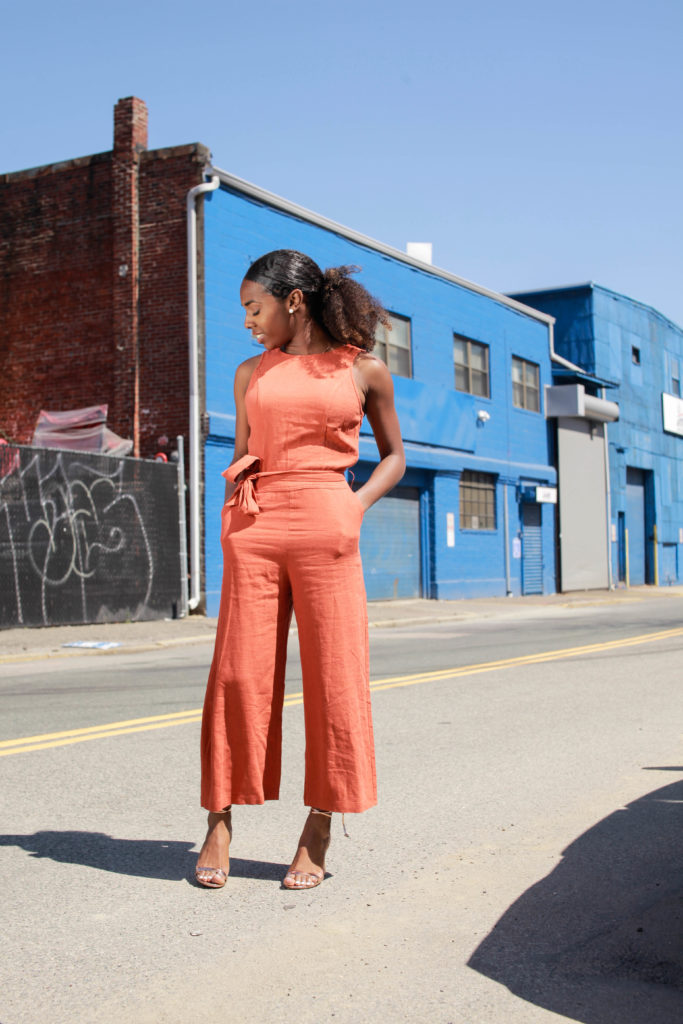 It's been a long time coming, that I have been raving about this terracotta, tuscan desert color. This color has been a major hit and will continue to be one throughout the summer season. As I mentioned before, normally it would be perceived as a fall-ish kind of color, but for some reason the color still screams "WEAR ME" throughout the rest of the year. This color is great on any skin tone, accentuating warmth and richness. The color and the linen fabric of this culotte jumpsuit, screams Spring/Summer. This piece was love at first sight and there was nothing in me that could make turn away from it. It was the last one in the store and smaller sizes  weren't available(I had some wiggle room up top) making me want it even more.   I paired this look with my new favorite rose gold lace ups from Steve Madden and a gold necklace, that almost looks like a choker. The gold complemented the orange tone and let the jumpsuit stand out on its own.
These were the first pair of culottes that I felt fit my shape perfectly. Most of the culottes that I did love and tried on, were either not the right  cut or just too big, so I started avoiding them, until these, to my surprise. Culottes have been making a statement for quite some time now. Depending on the fit that they are cut, they look great on everyone. I even purchased another pair, that aren't a jumpsuit, that will be featured soon.
This spring and summer, enjoy styles that you haven't tried out before, even if some tailoring or intense searching has to occur. And while you're at it, through some Terracotta,on there, whether it be a pair of shoes or a clutch, with a hint of glowy skin and GLO BABY GLO.