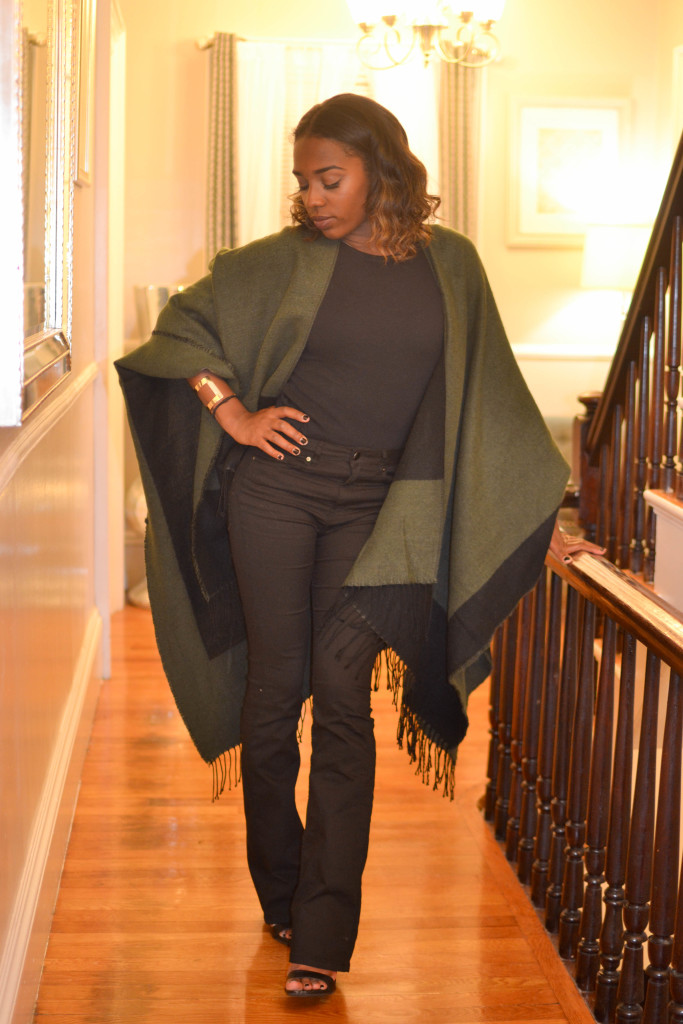 This post is a large compilation of Fall 2016's biggest trends, Olive Green, Flared Jeans and the newest of the trends that happens to look like a poncho but is referred to as the Blanket Cape. This purchase was from Primark. If you watched my haul, I purchased a beige one but swapped it for this rich olive green perfect for the fall. I wore this on a night that almost felt like winter , but the  did its job and kept me warm enough.  I kept the makeup  and the color palette as simple as possible, guiding the eye to naturally focus on the cap. I styled the cape with a short sleeve tee underneath and one of my favorite recent purchases from H&M a flared pair of jeans.
The Blanket Cape is a fall must have with its ability to be a statement piece that is not over bearing and allows you to be stylish and warm. The various options and styles of these capes are amazing and can become a basic piece in you're fall wardrobe as well. You can mix and match the different color options with things that are already apart of your wardrobe. Some even have the reversible option, so you have 2 pieces in 1.
Flared Jeans like I mentioned a few months back in this post, are on the rise in different leg widths, some more dramatic than others and some more tapered like these. My current goal is to get ones similar to the ones I am wearing, tapered and fit on the legs but with a more dramatic flare at the end. I have my eye on a few and soon enough there will probably be a post on them. How would you style a blanket cape? Make sure to go to the end of the post with details on where to purchase one and some inspo.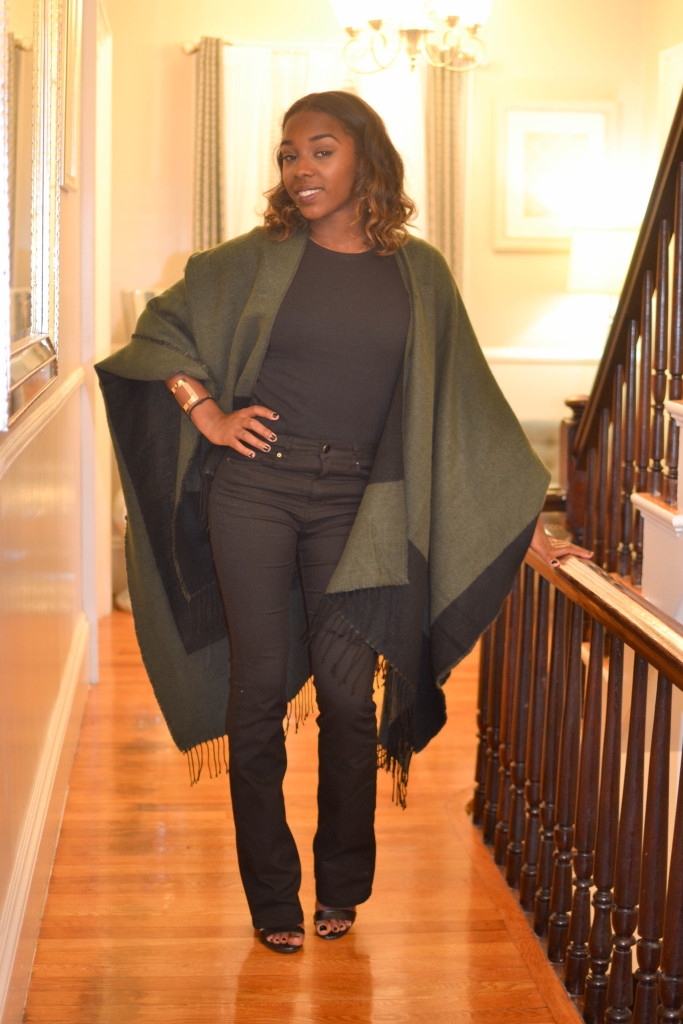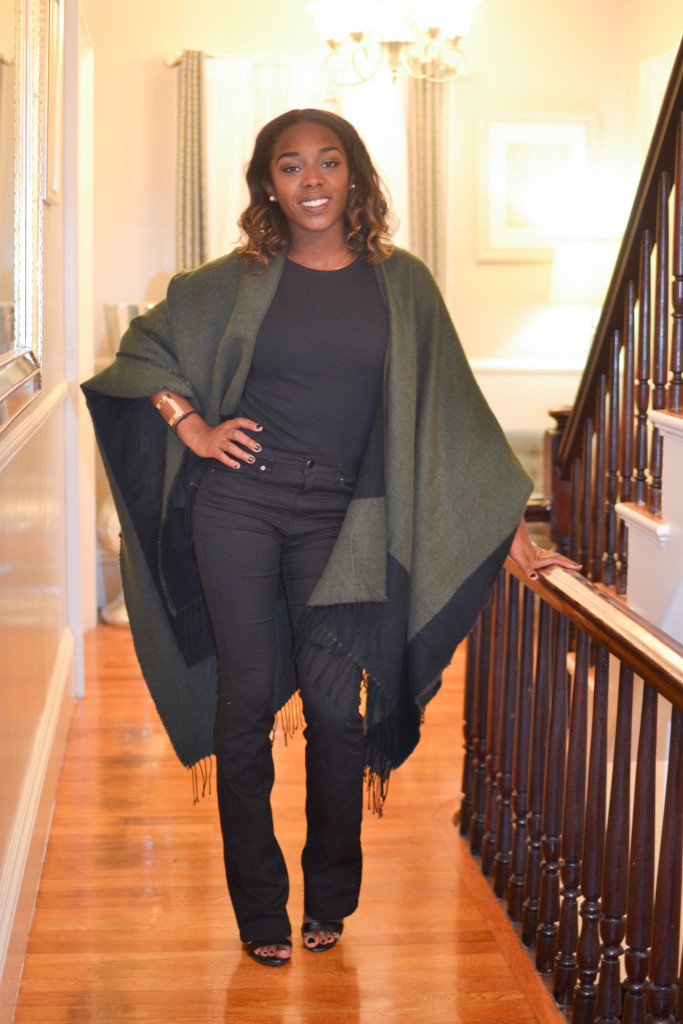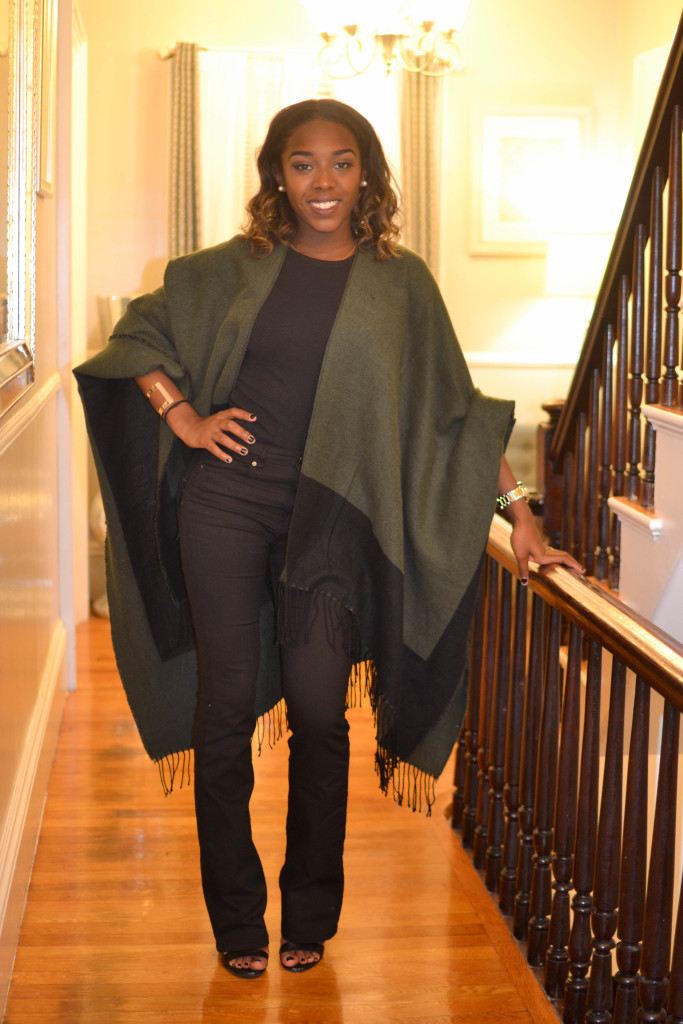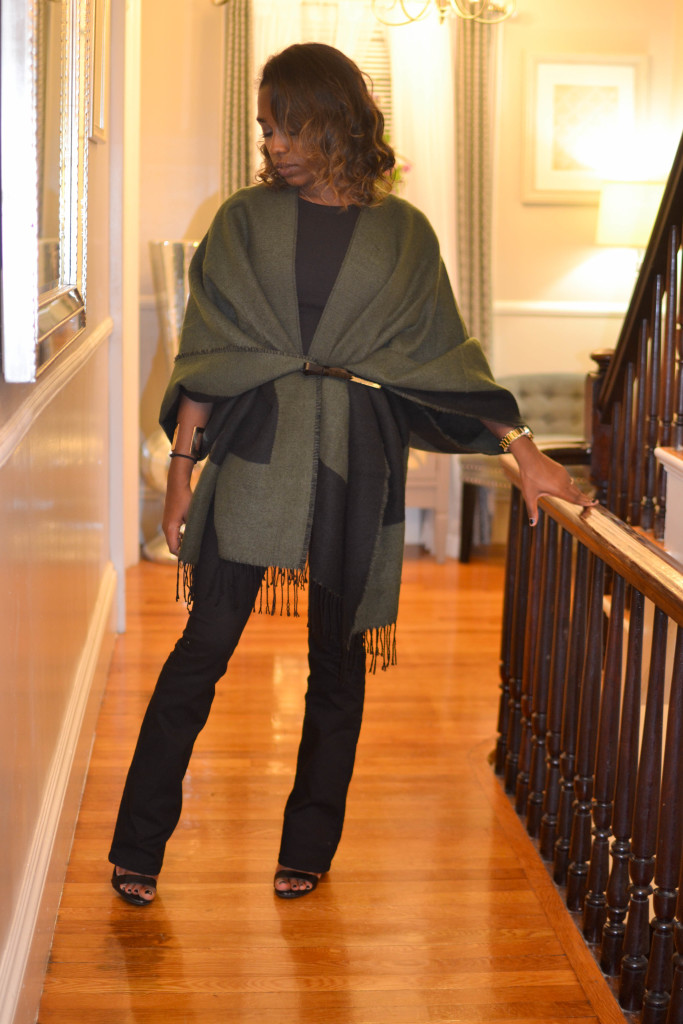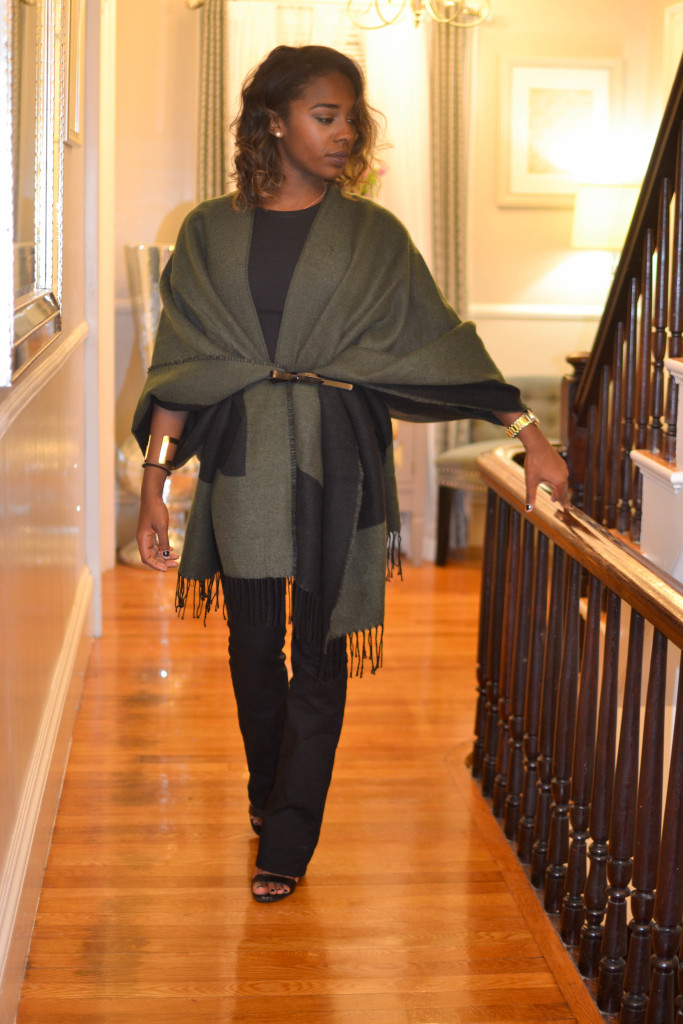 Blanket Cape Inspo
Shop Blanket Capes