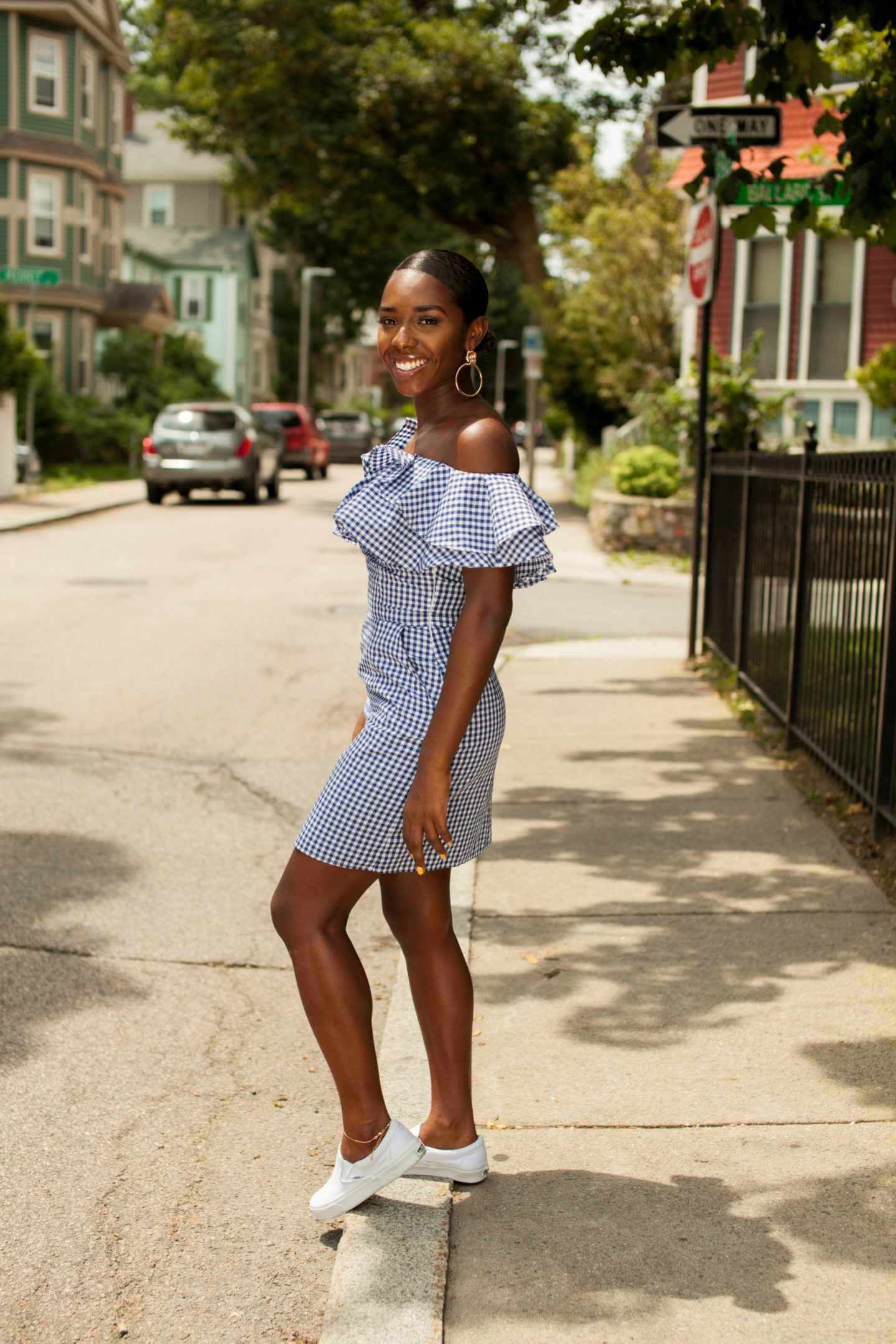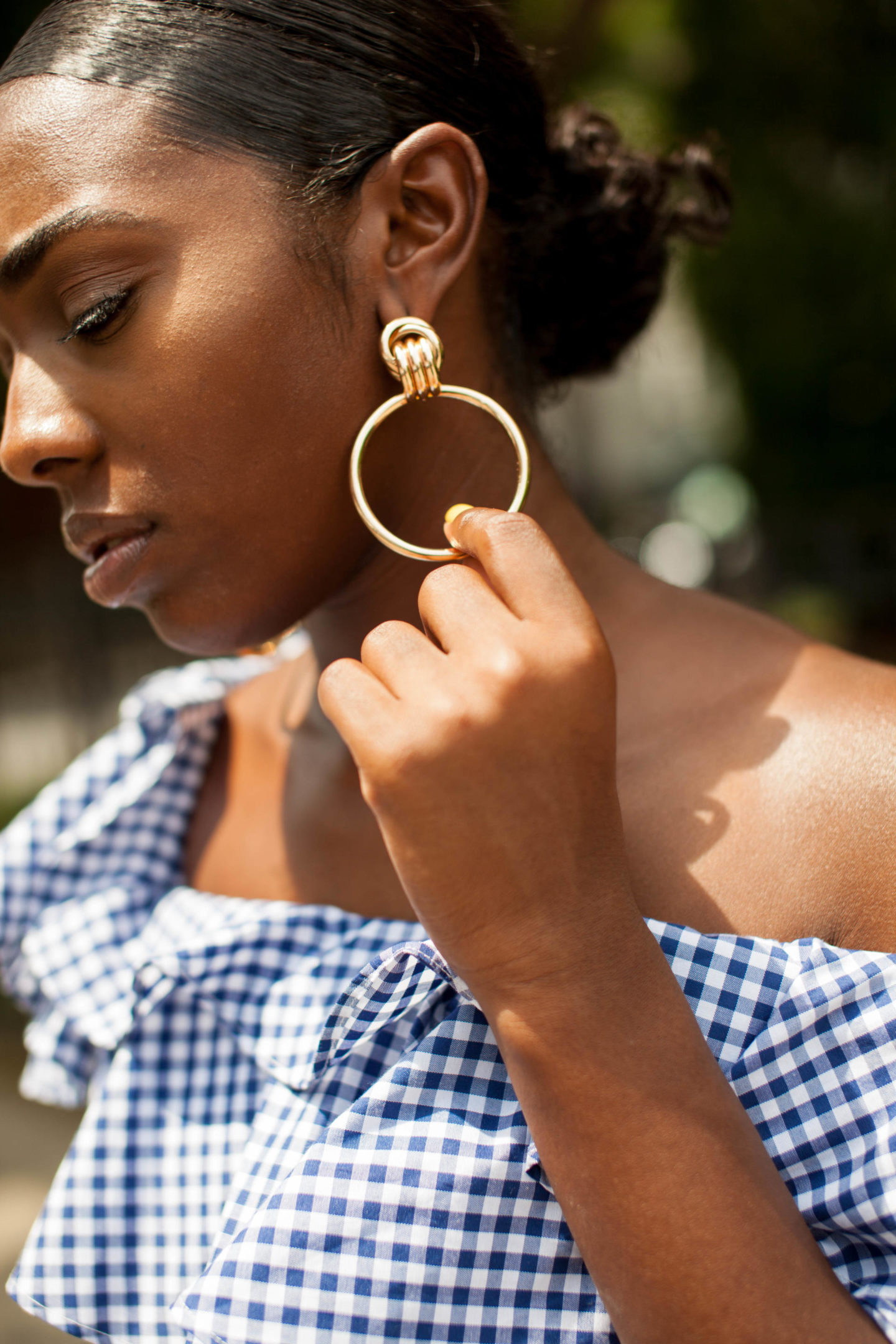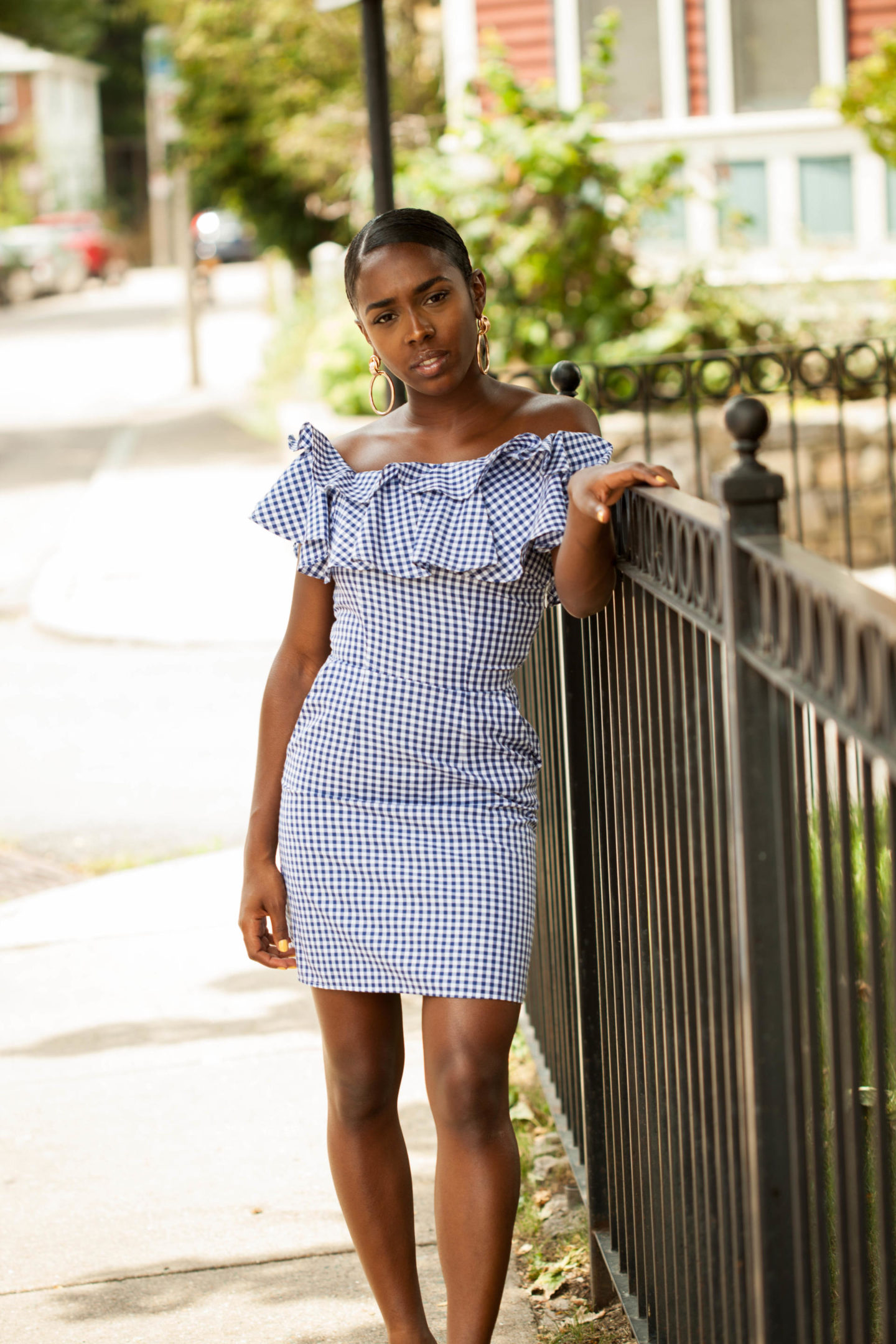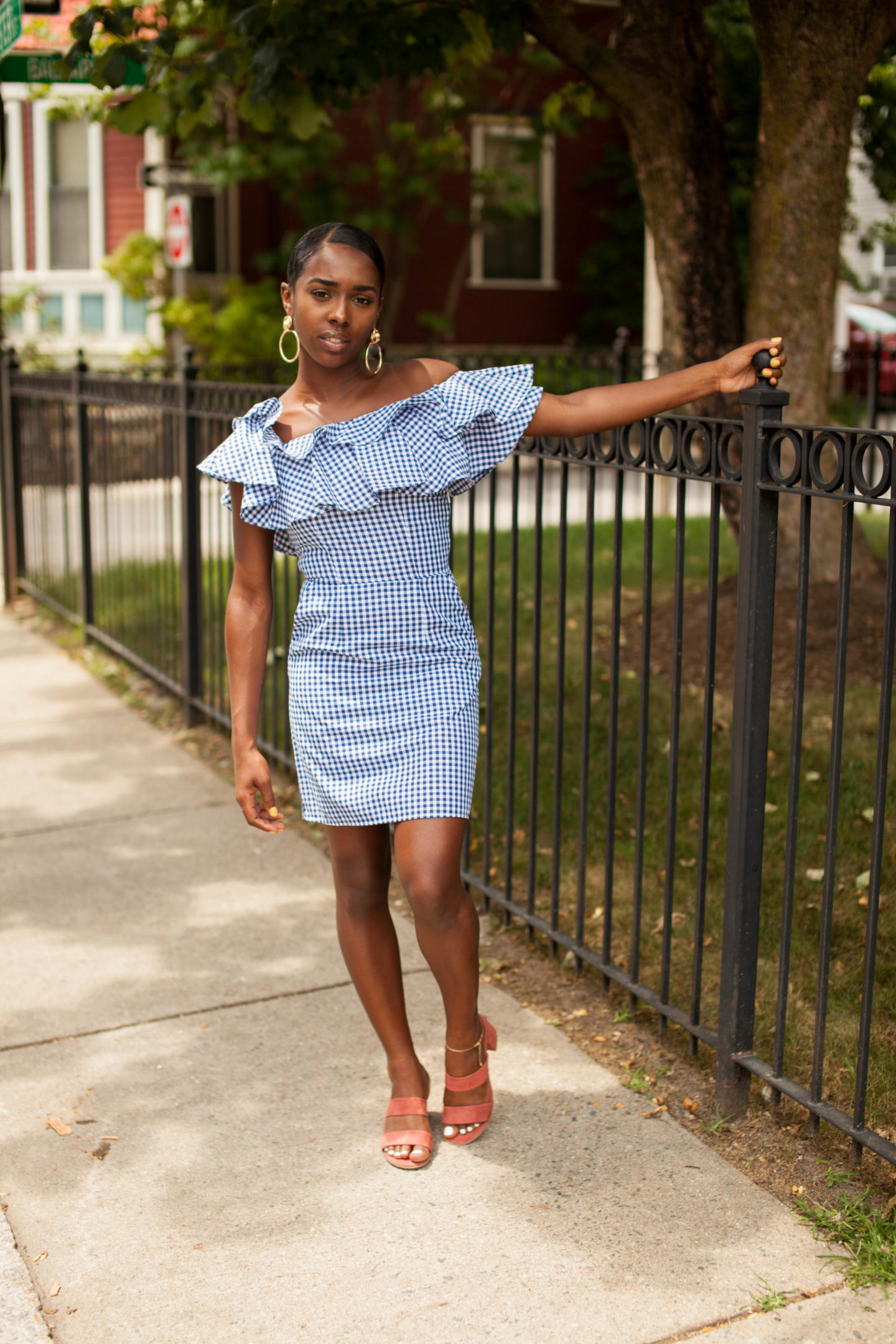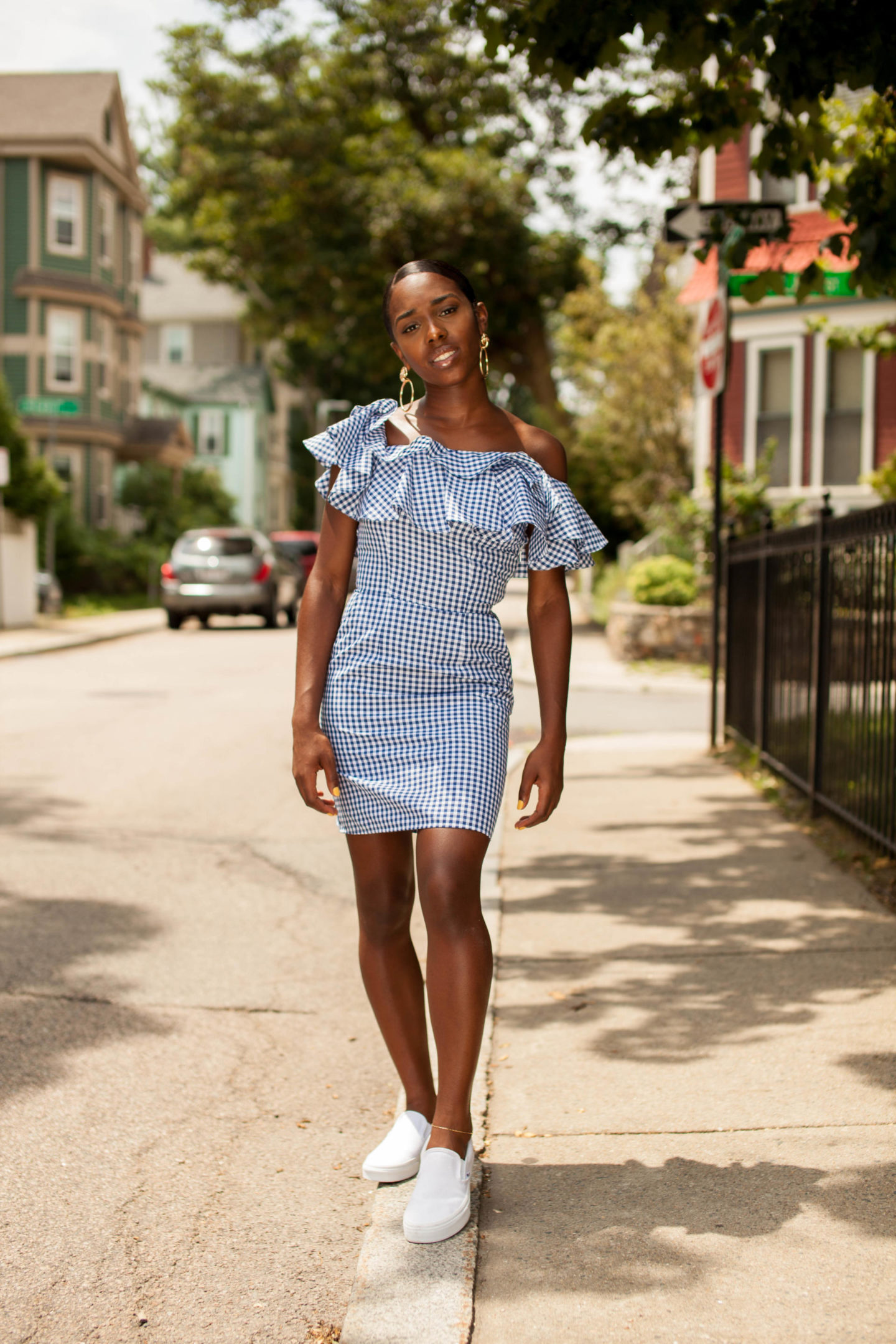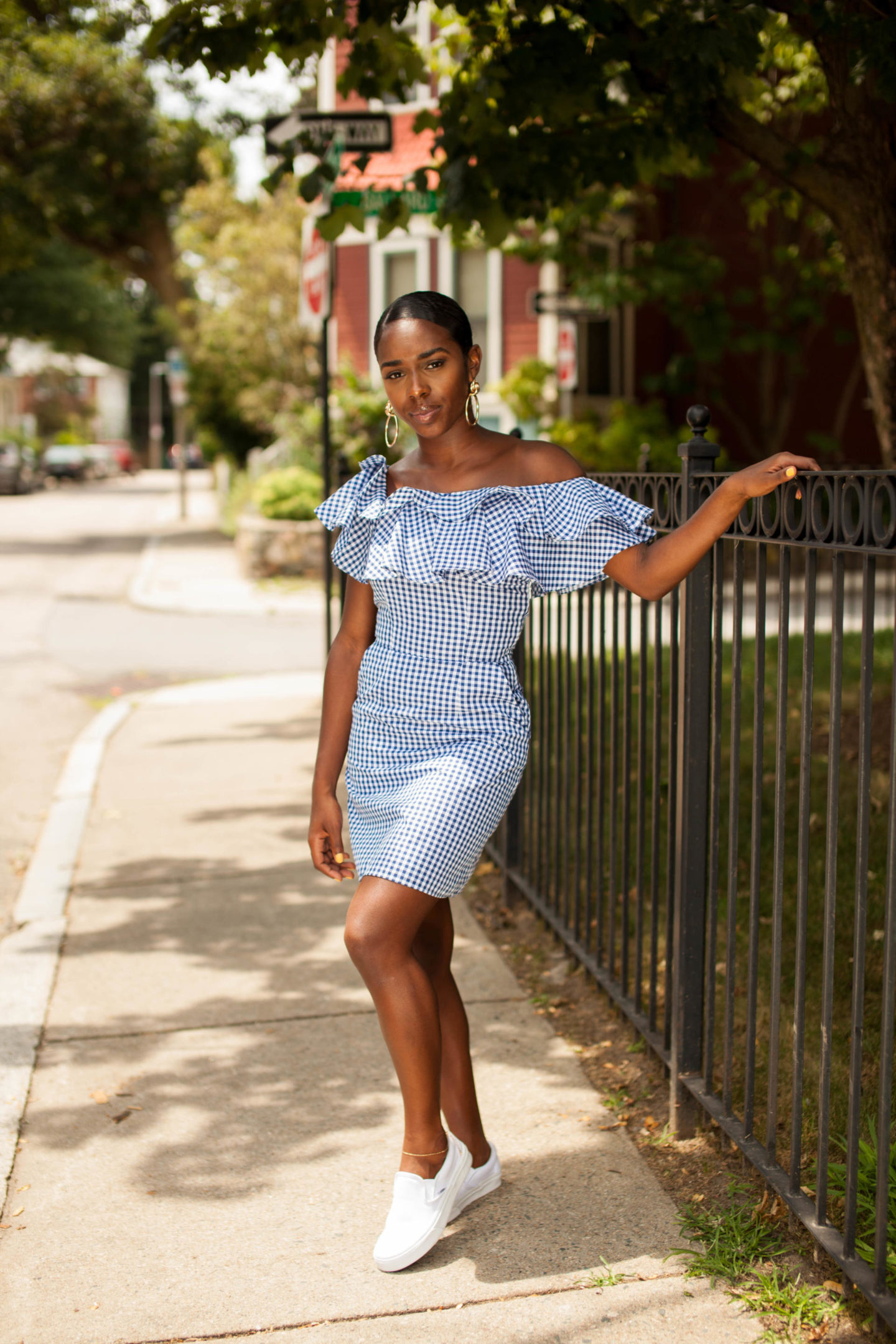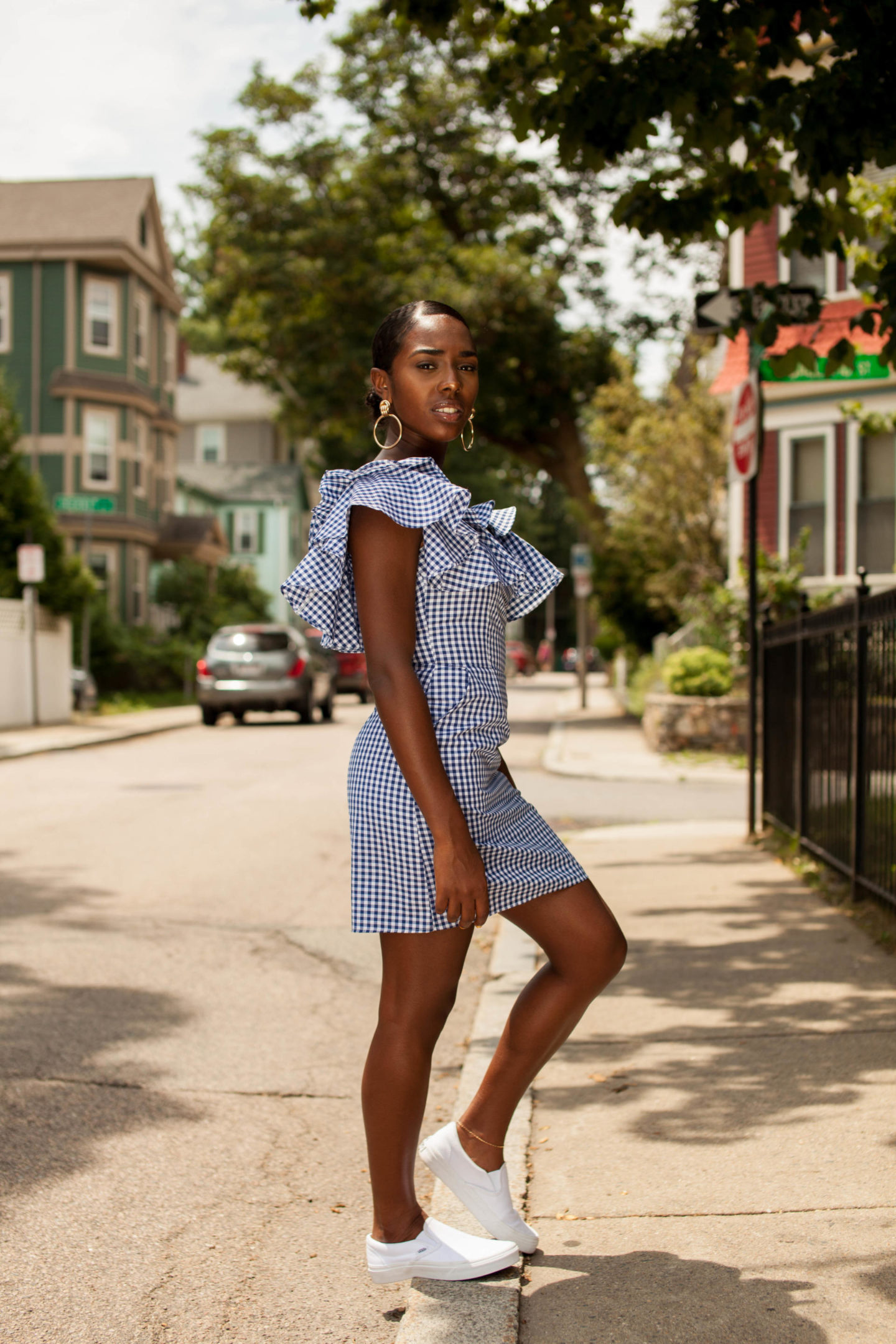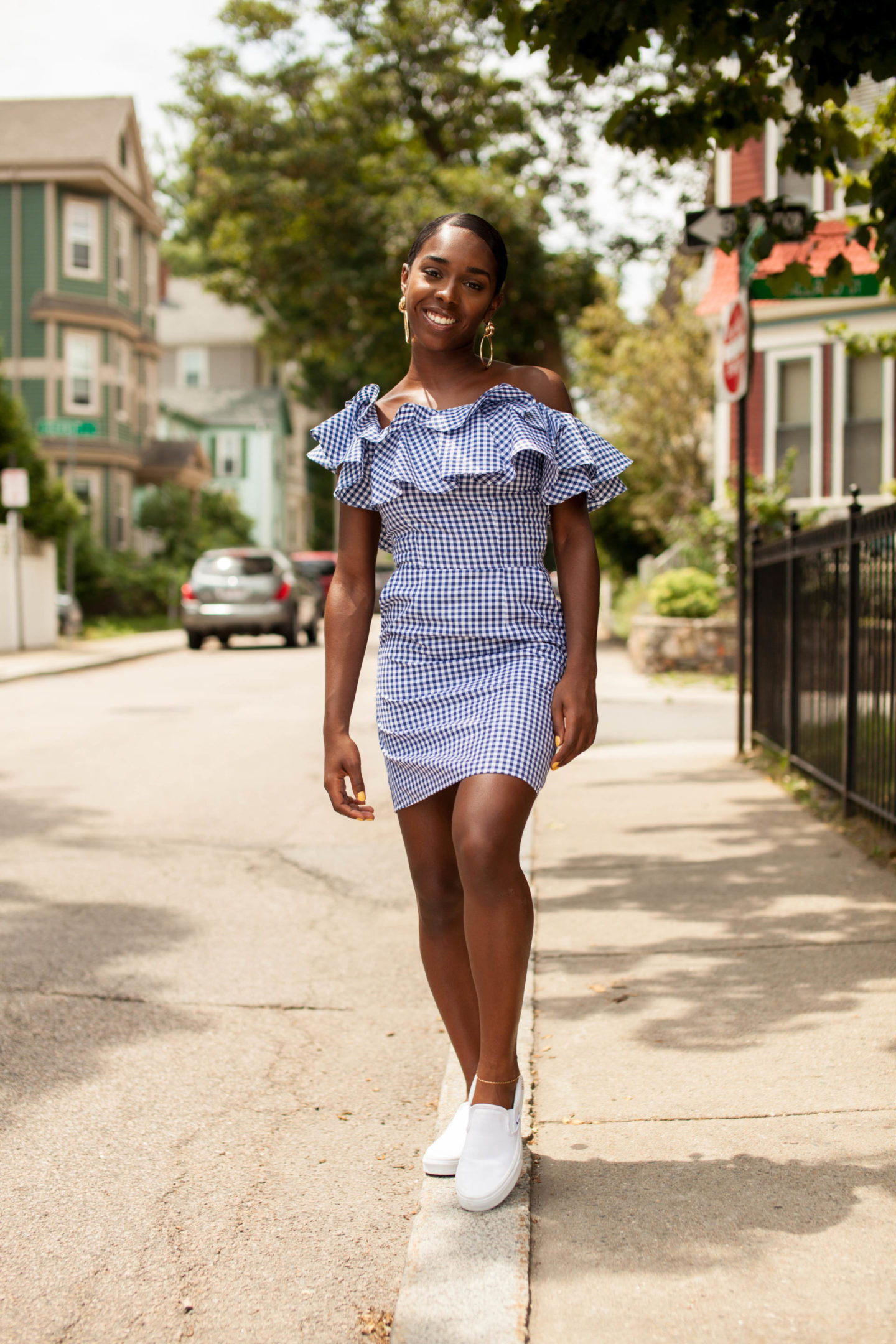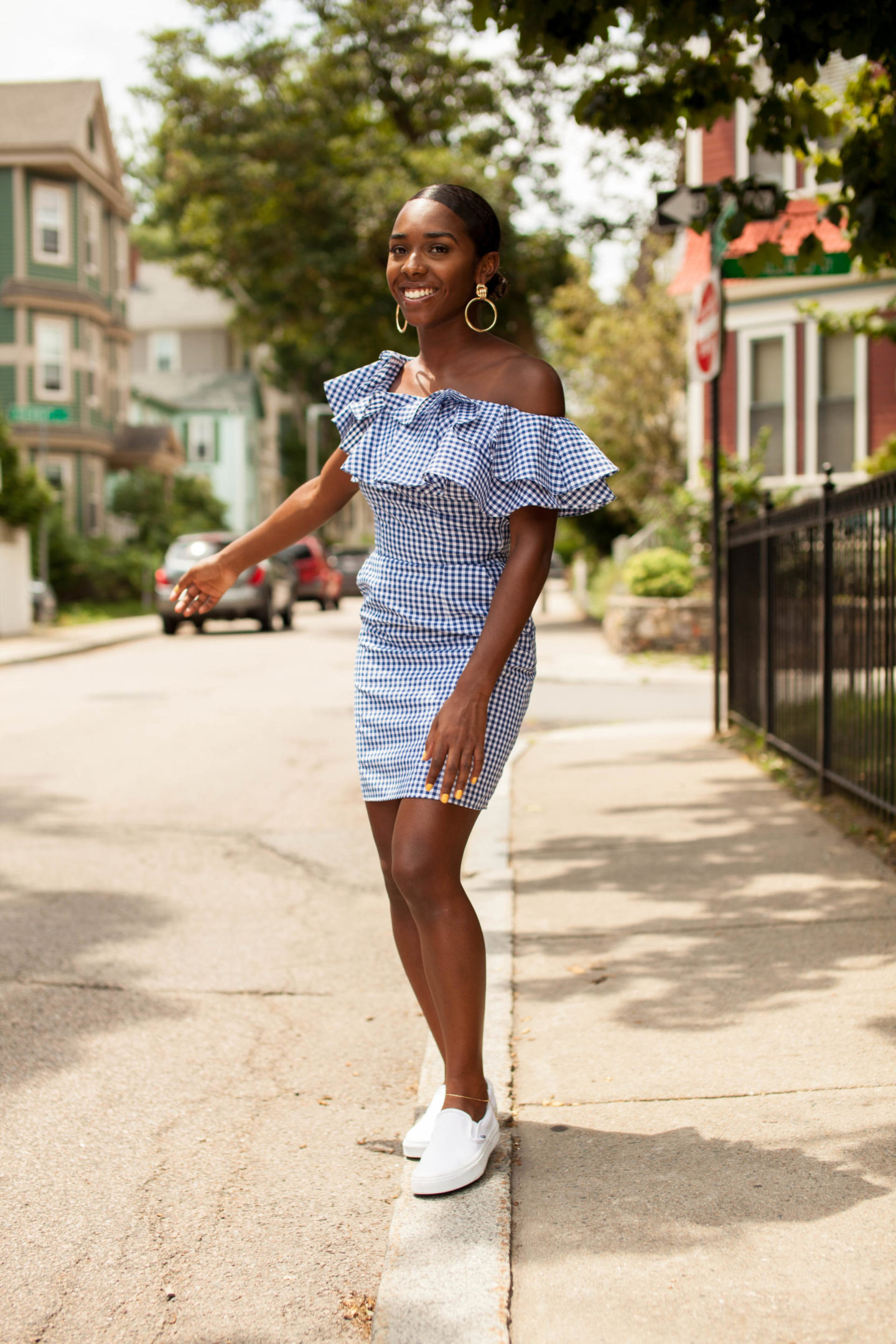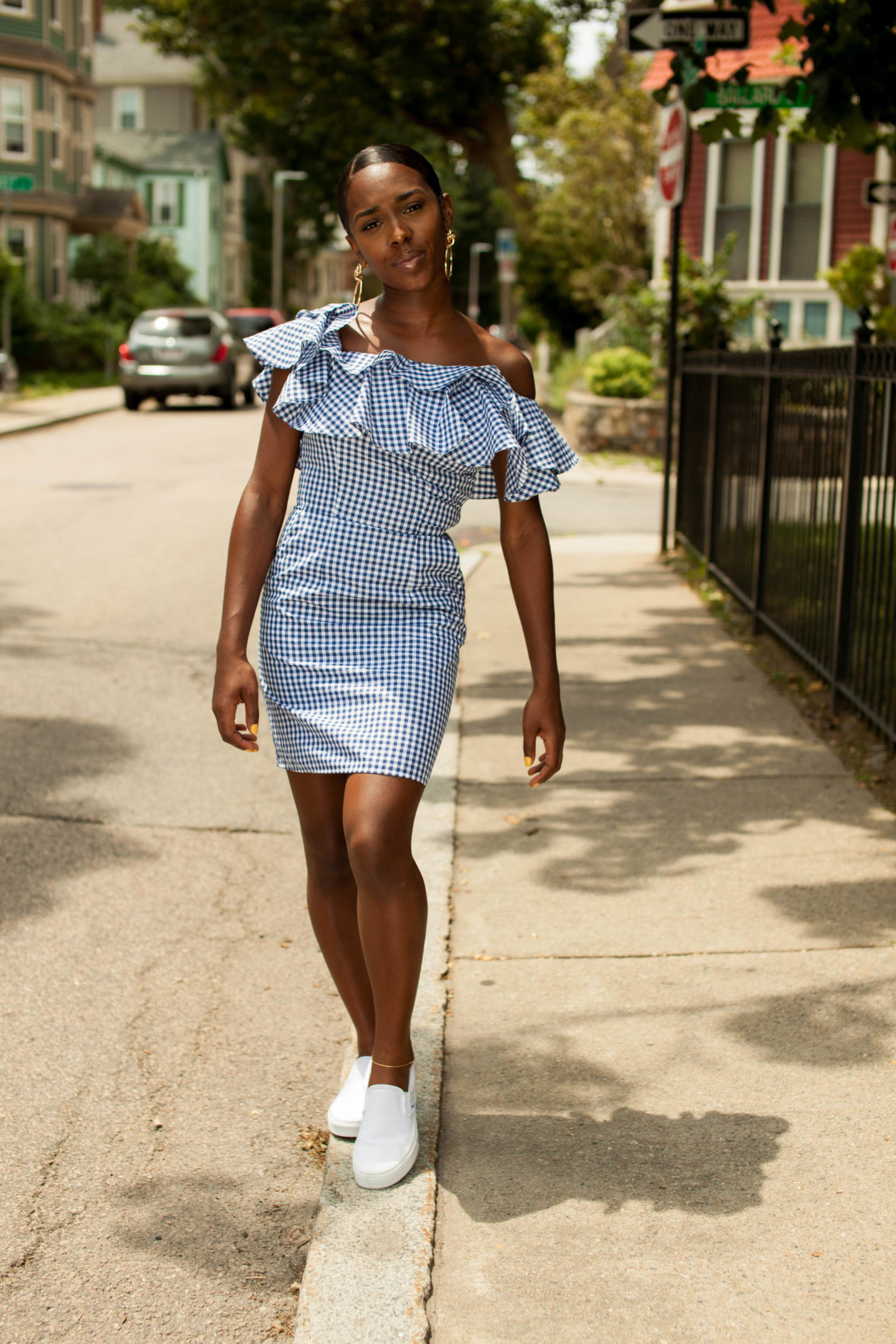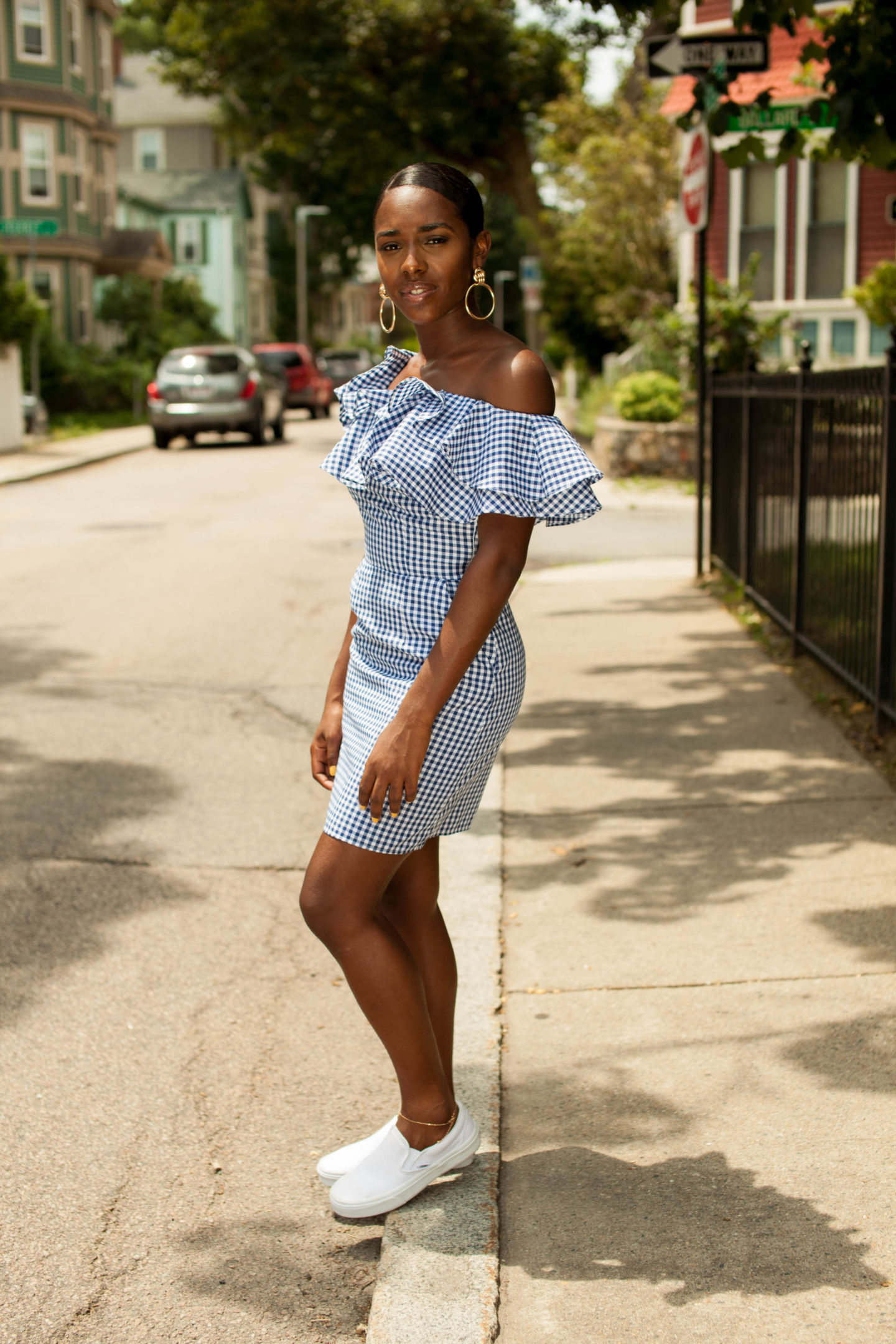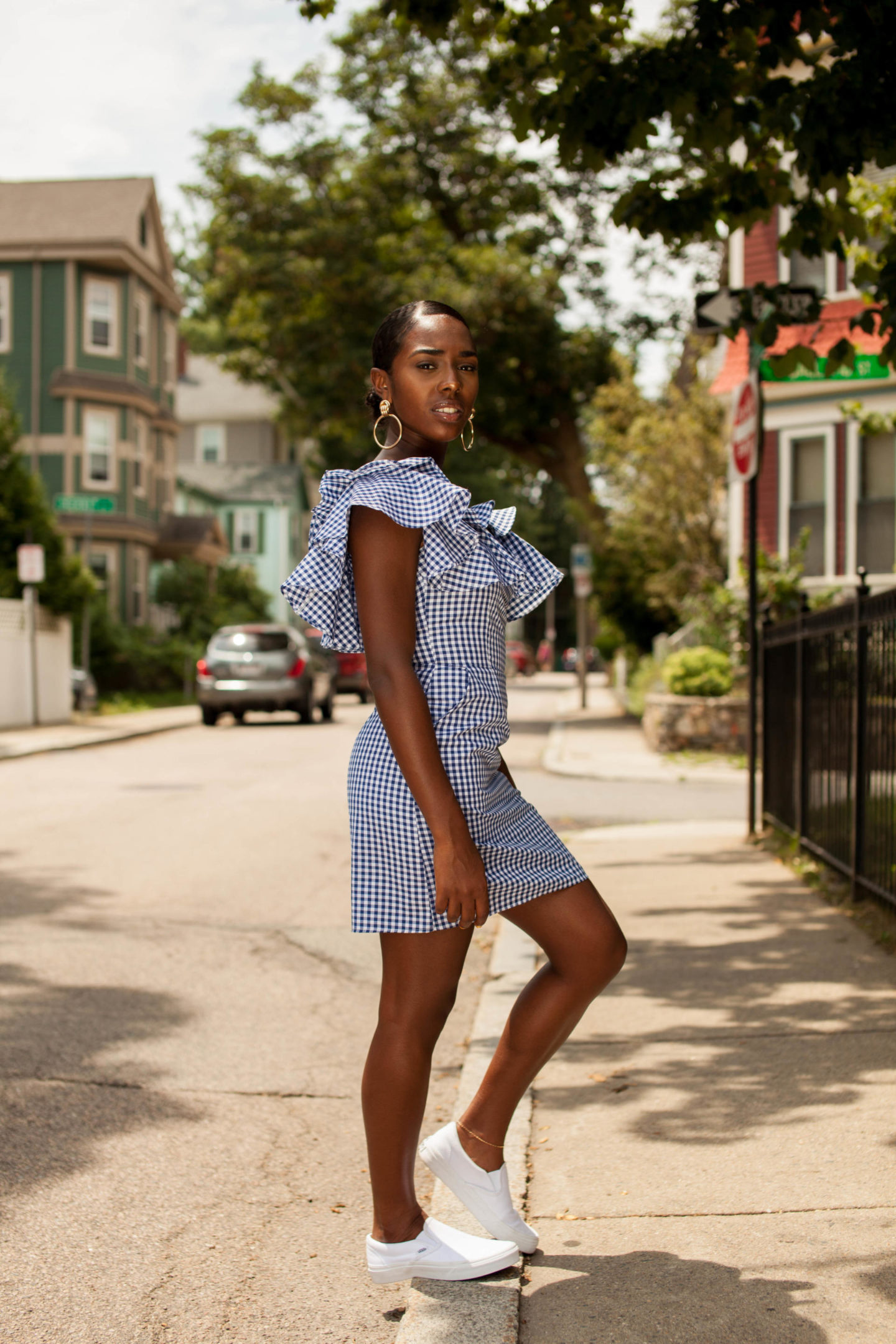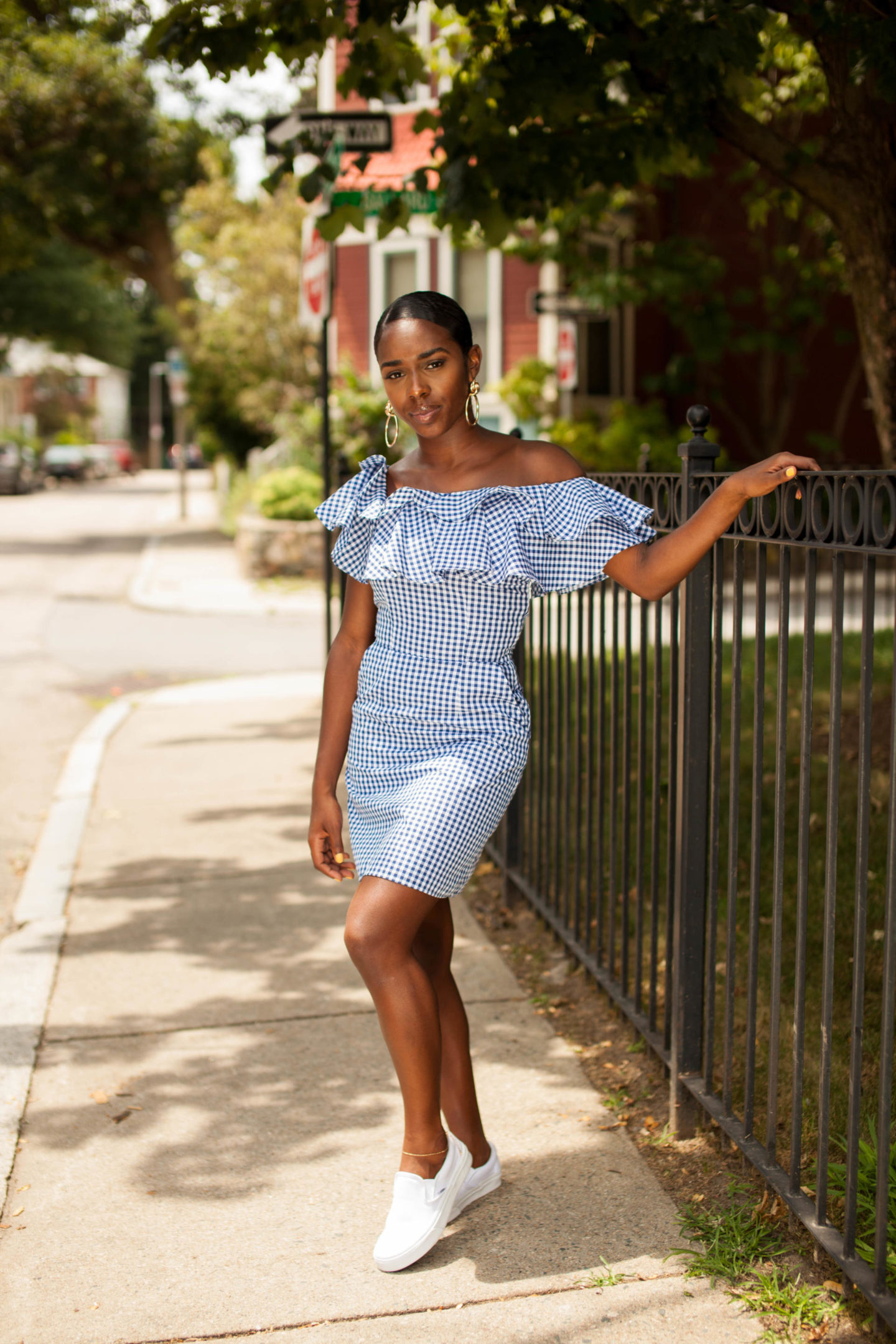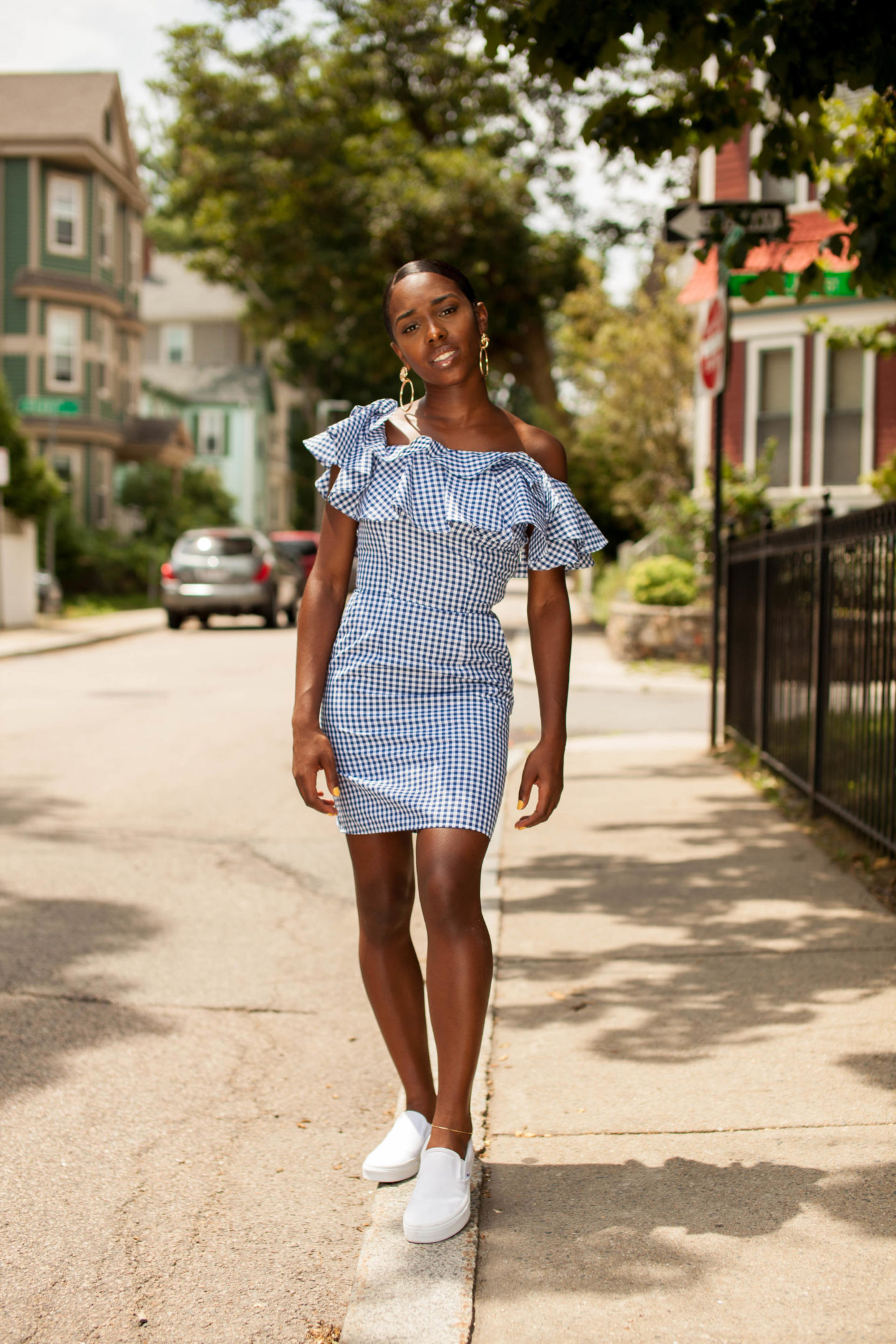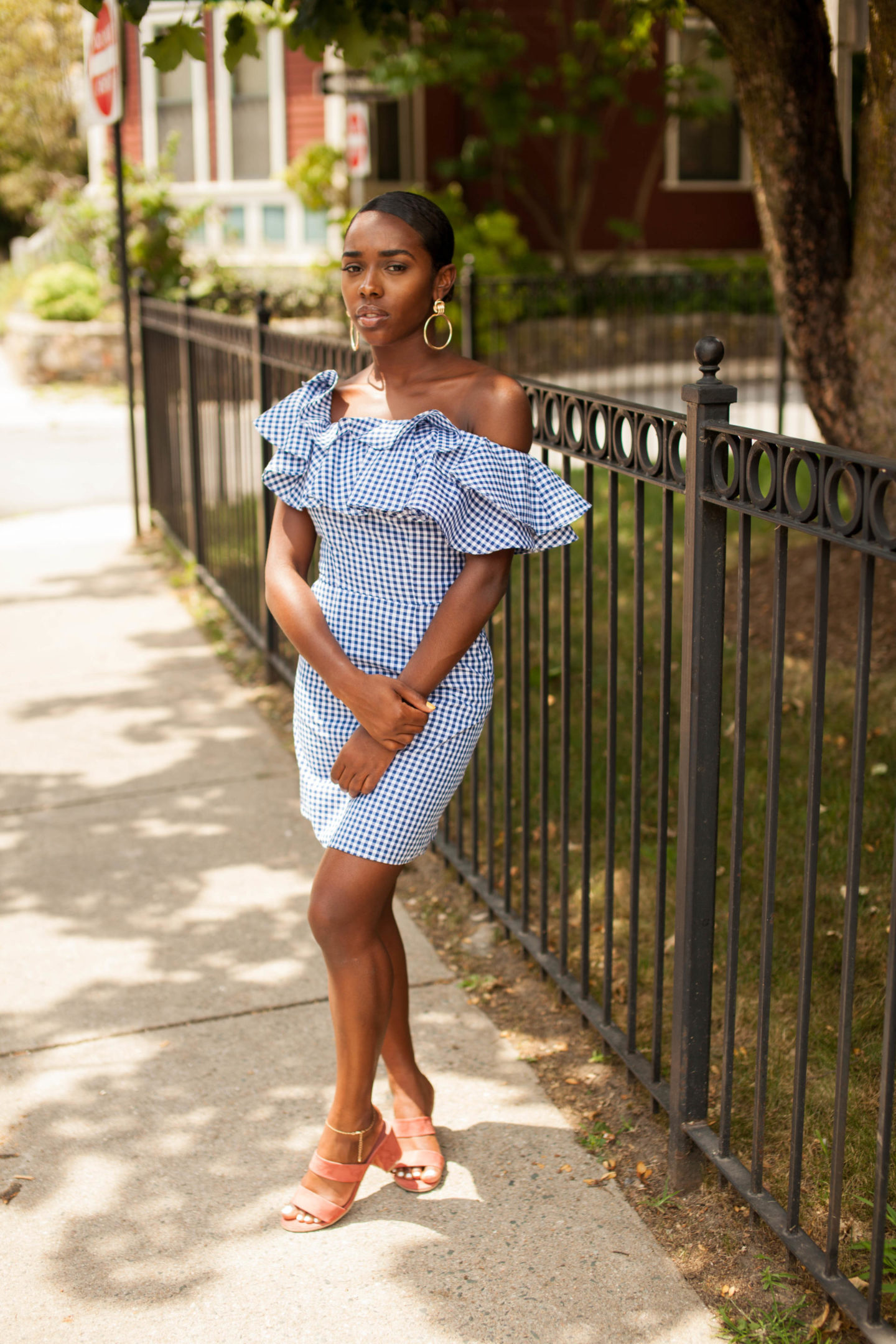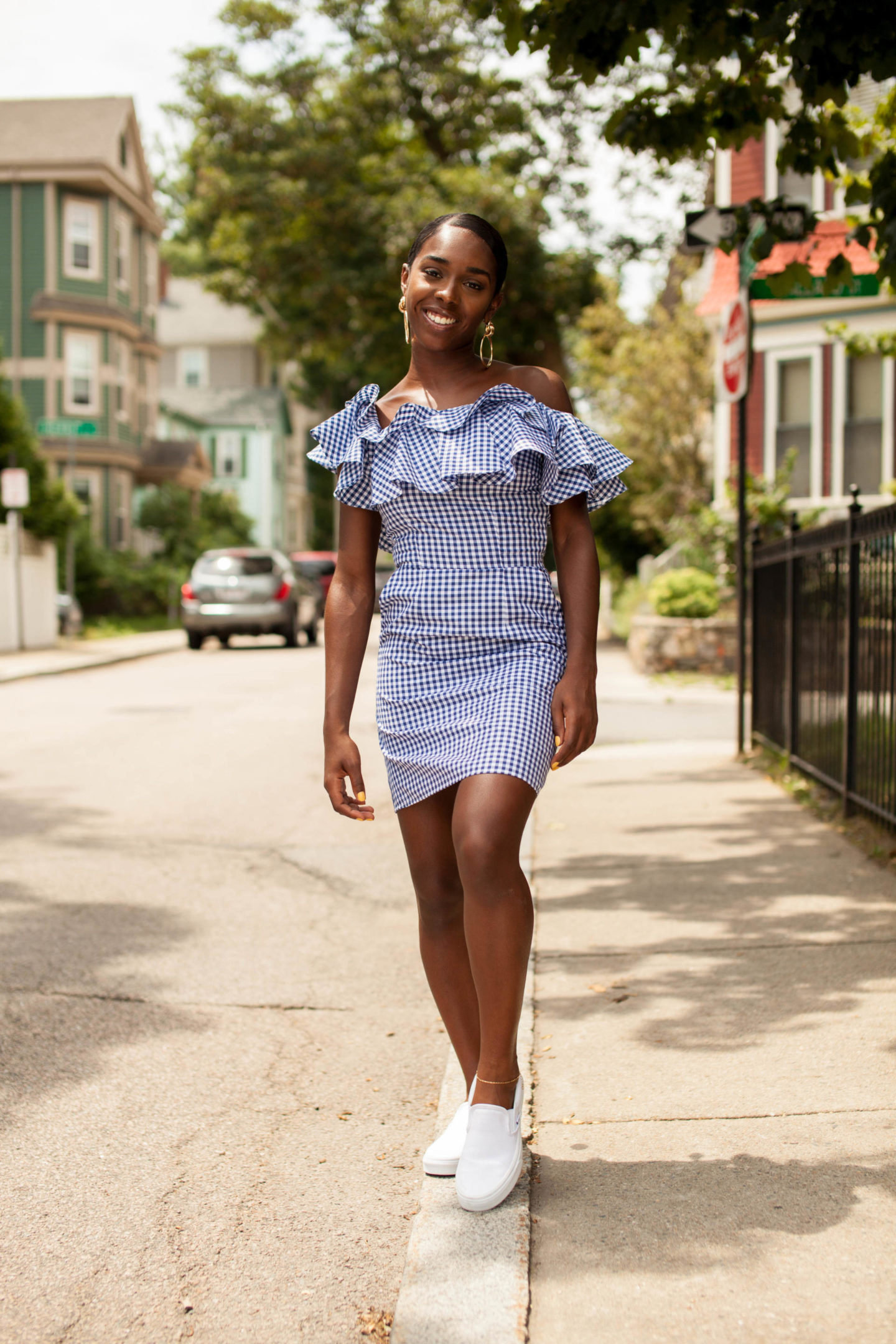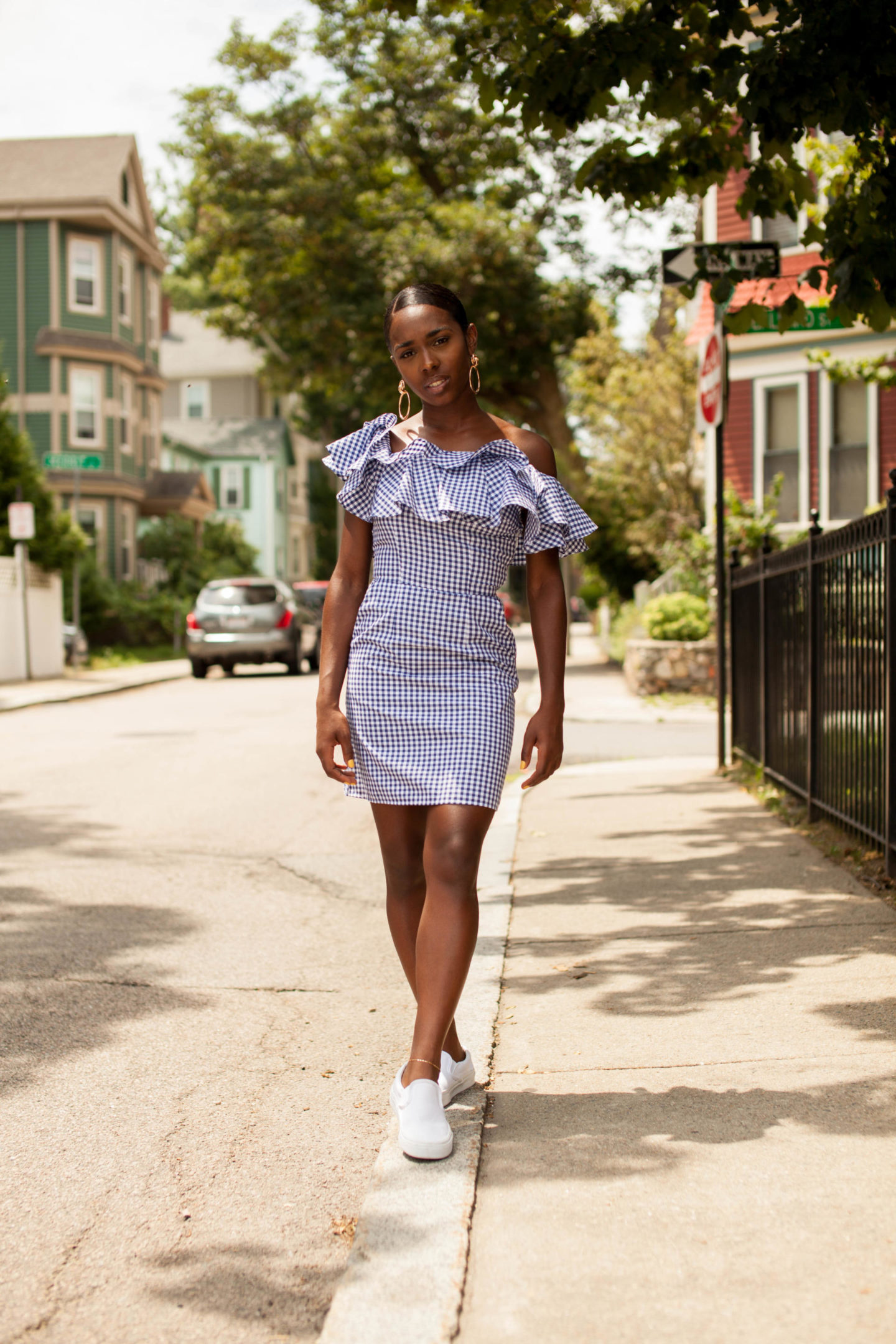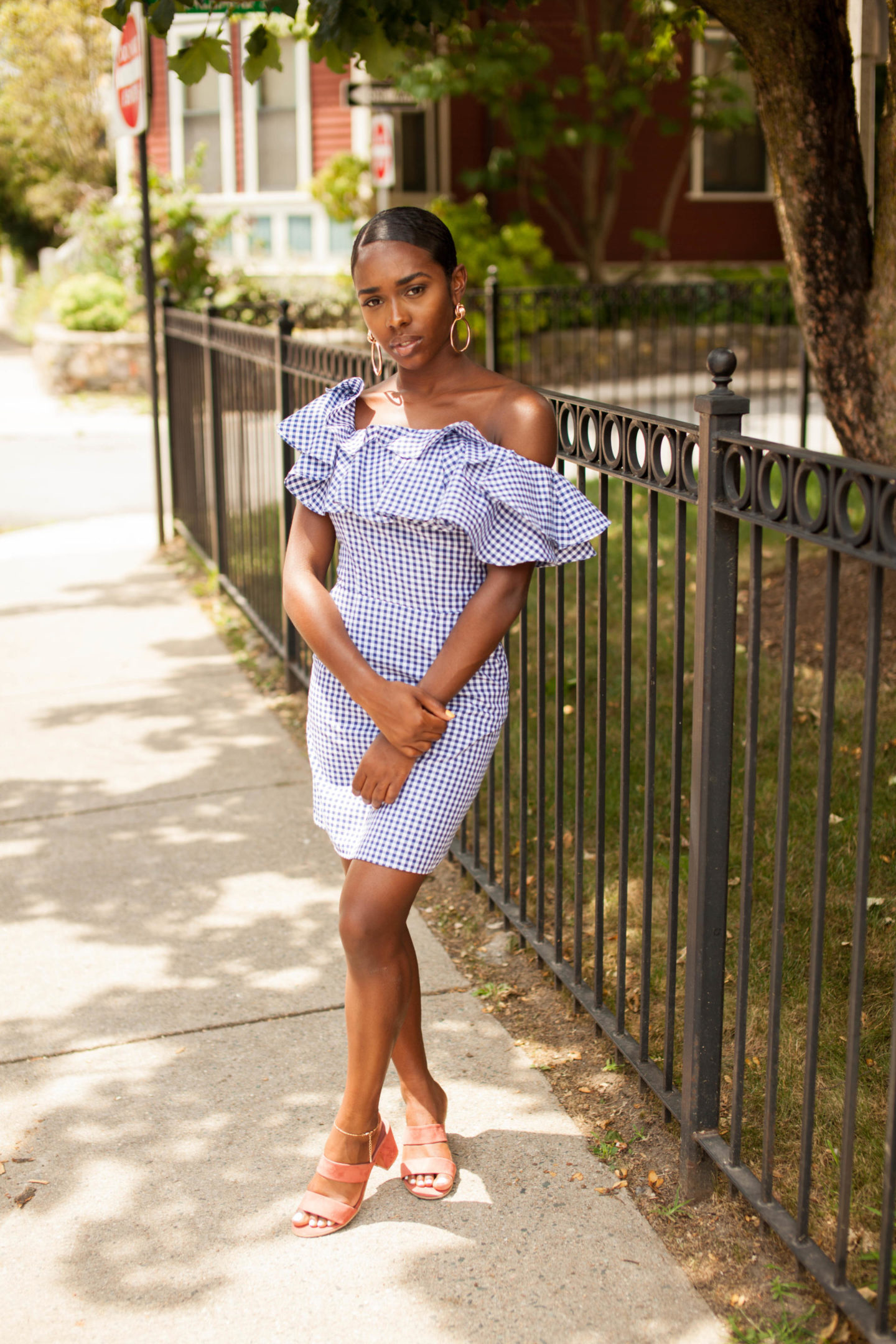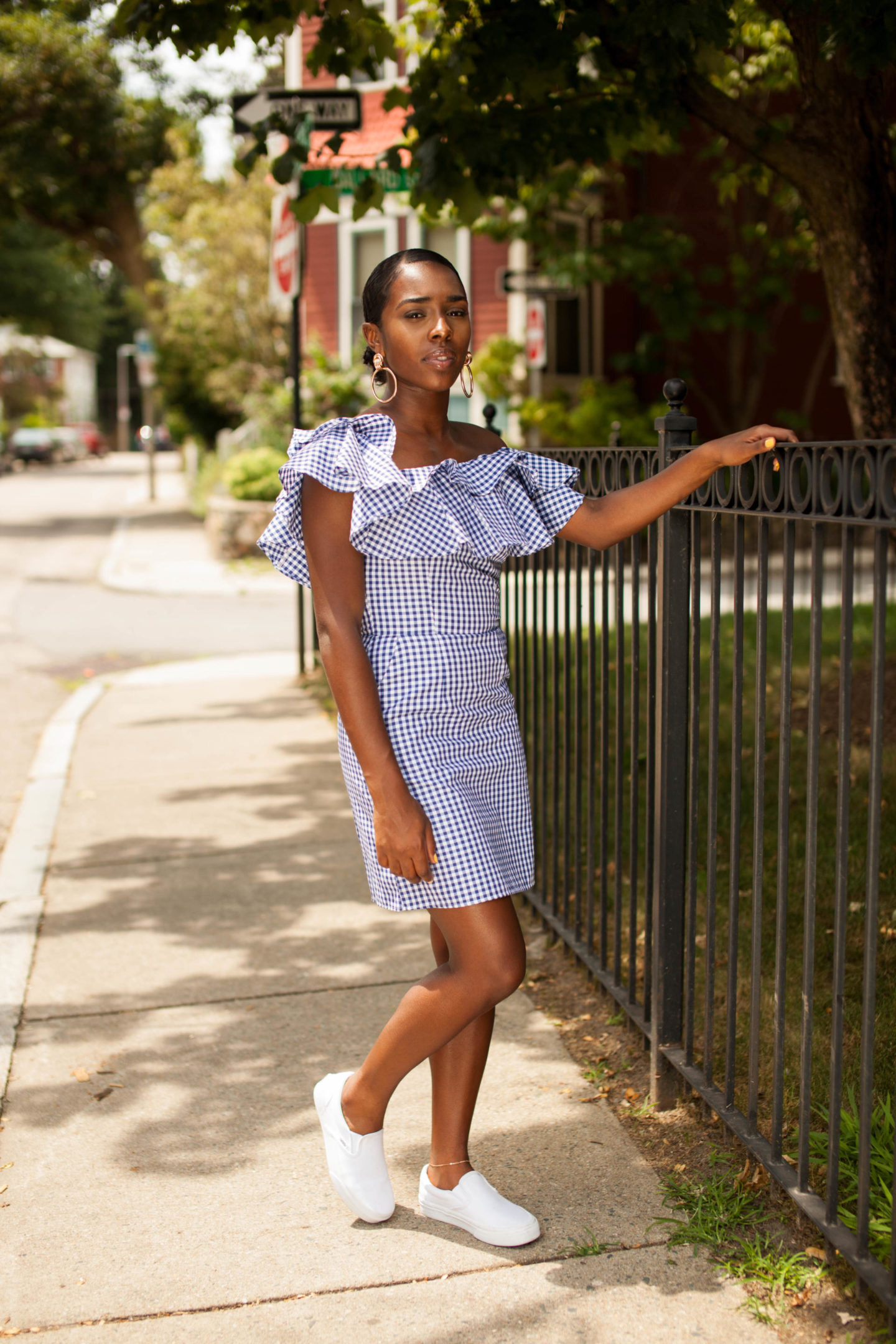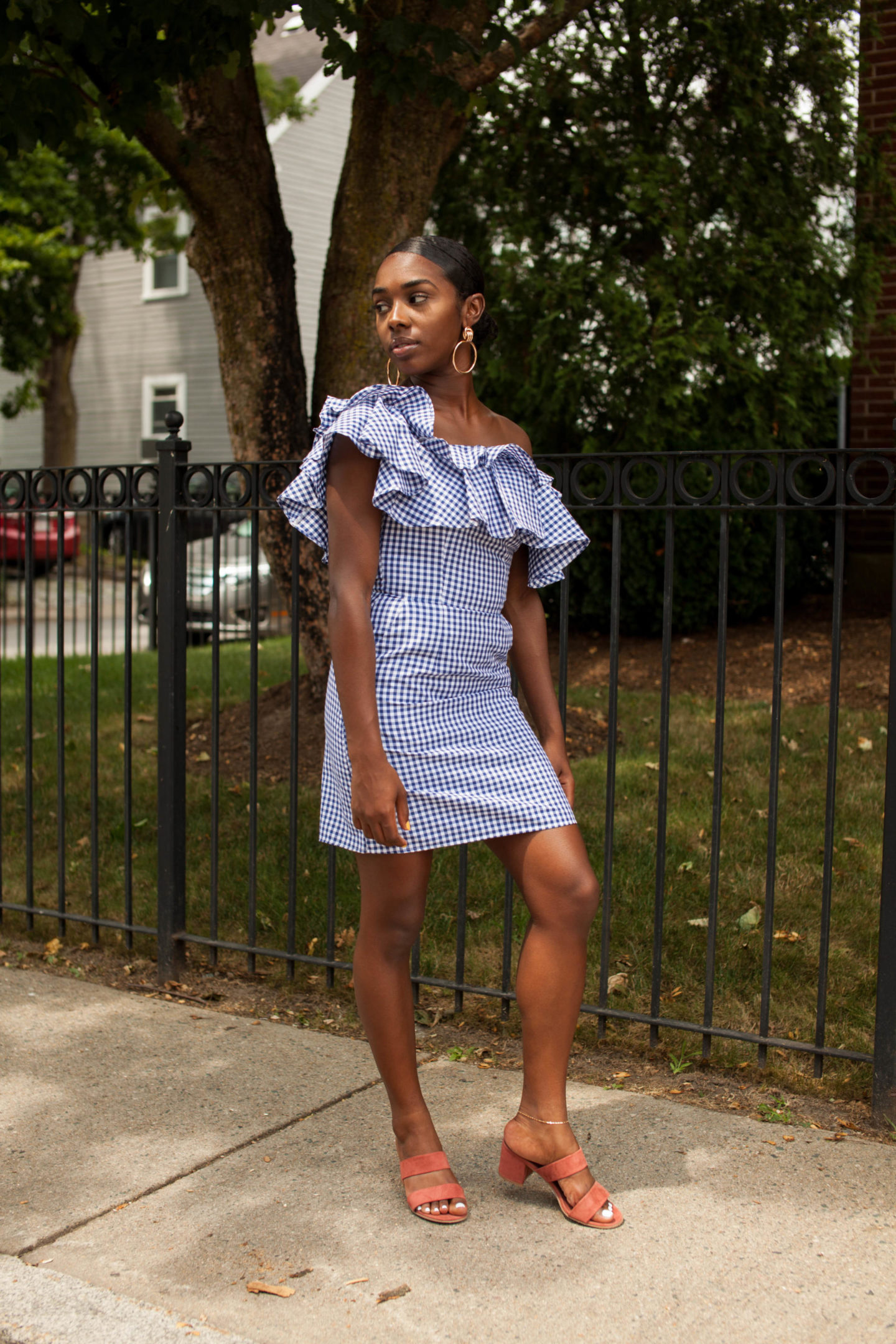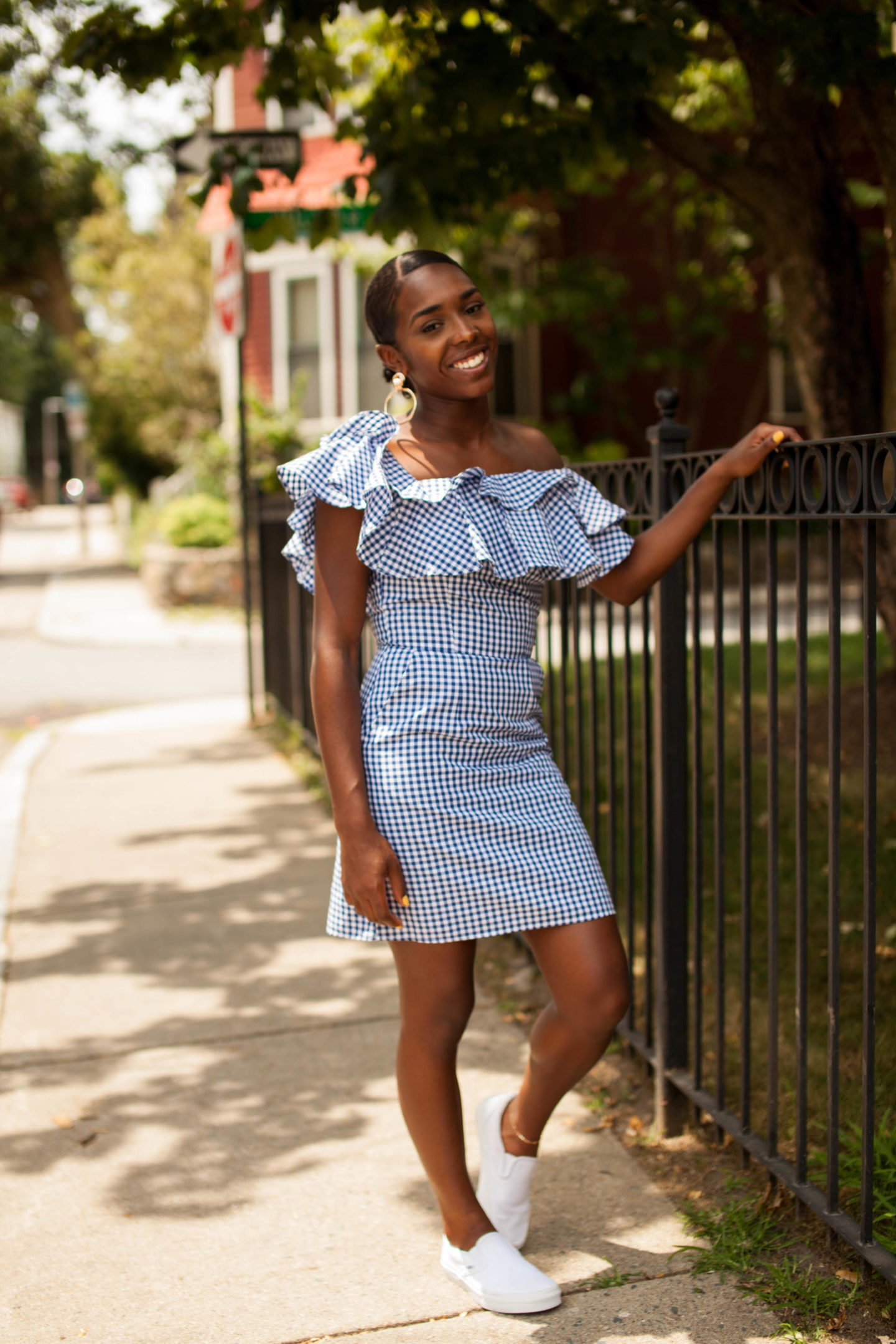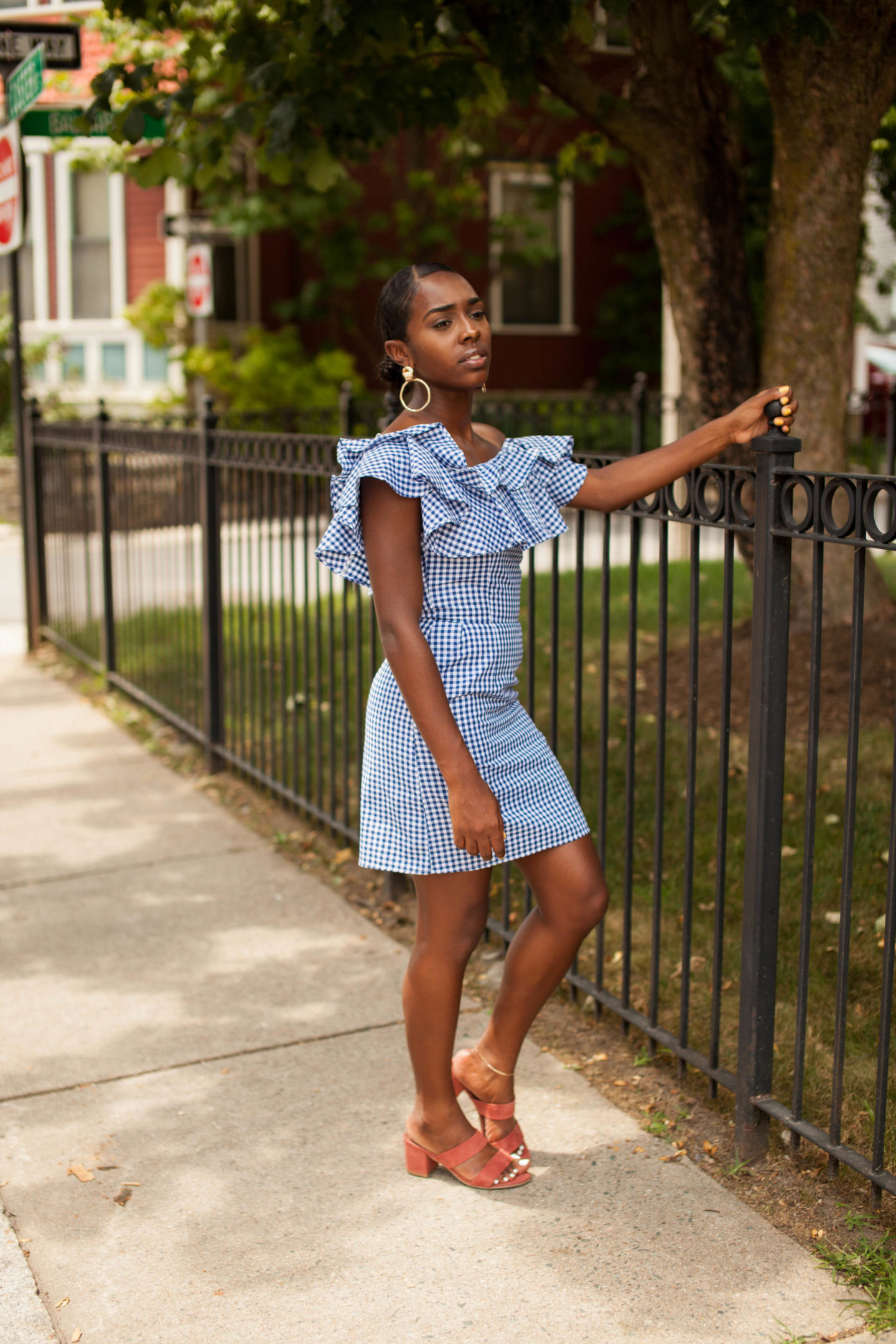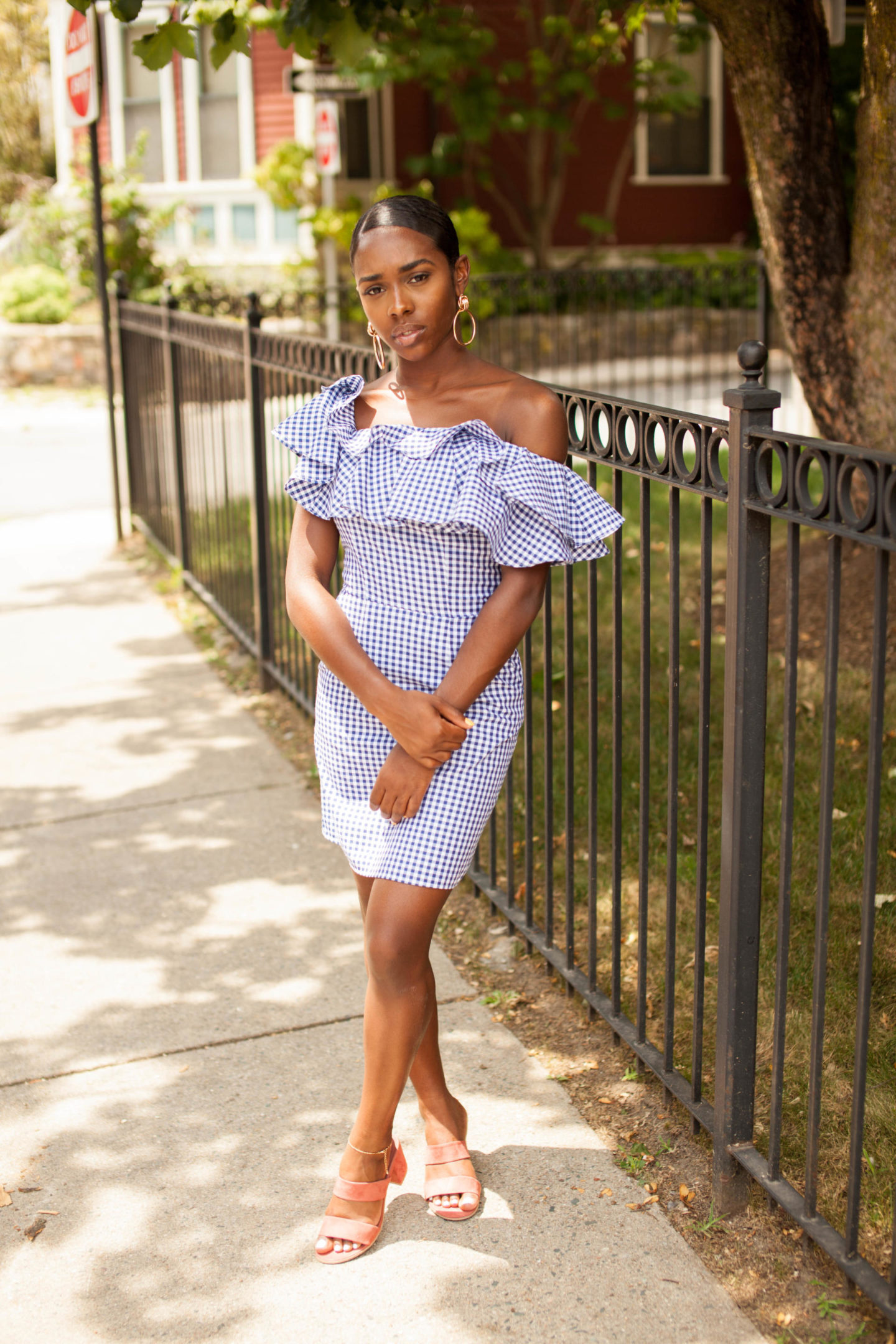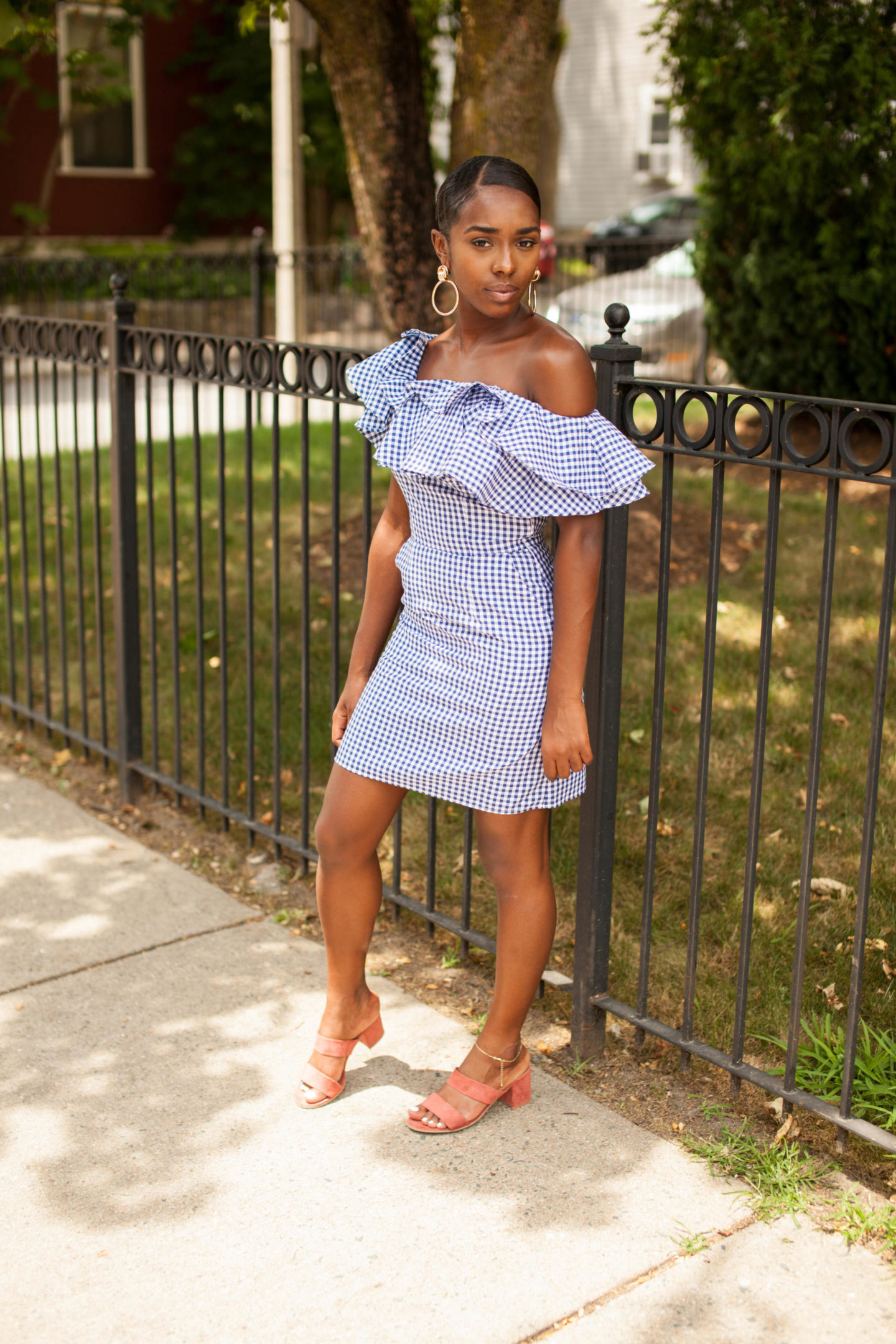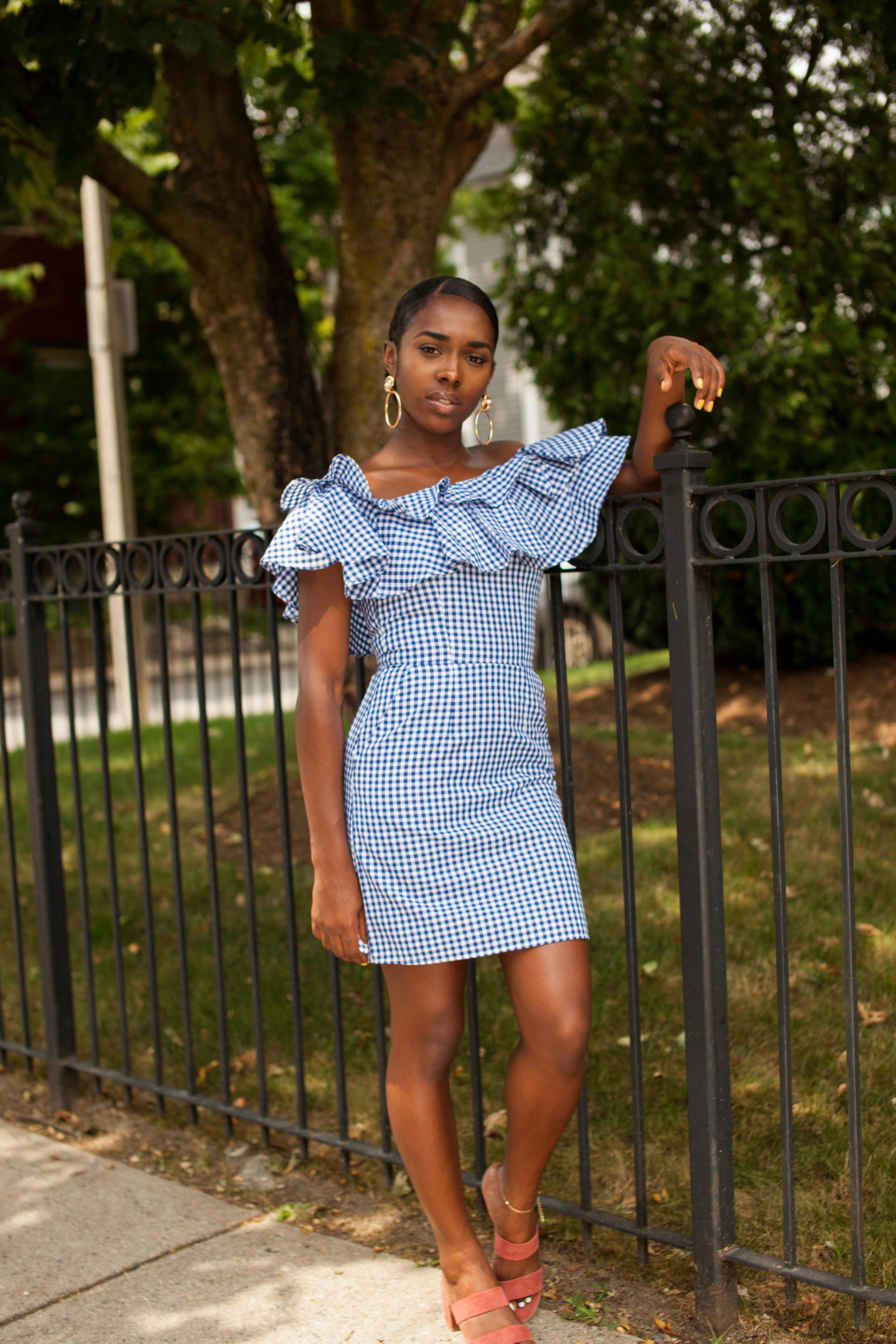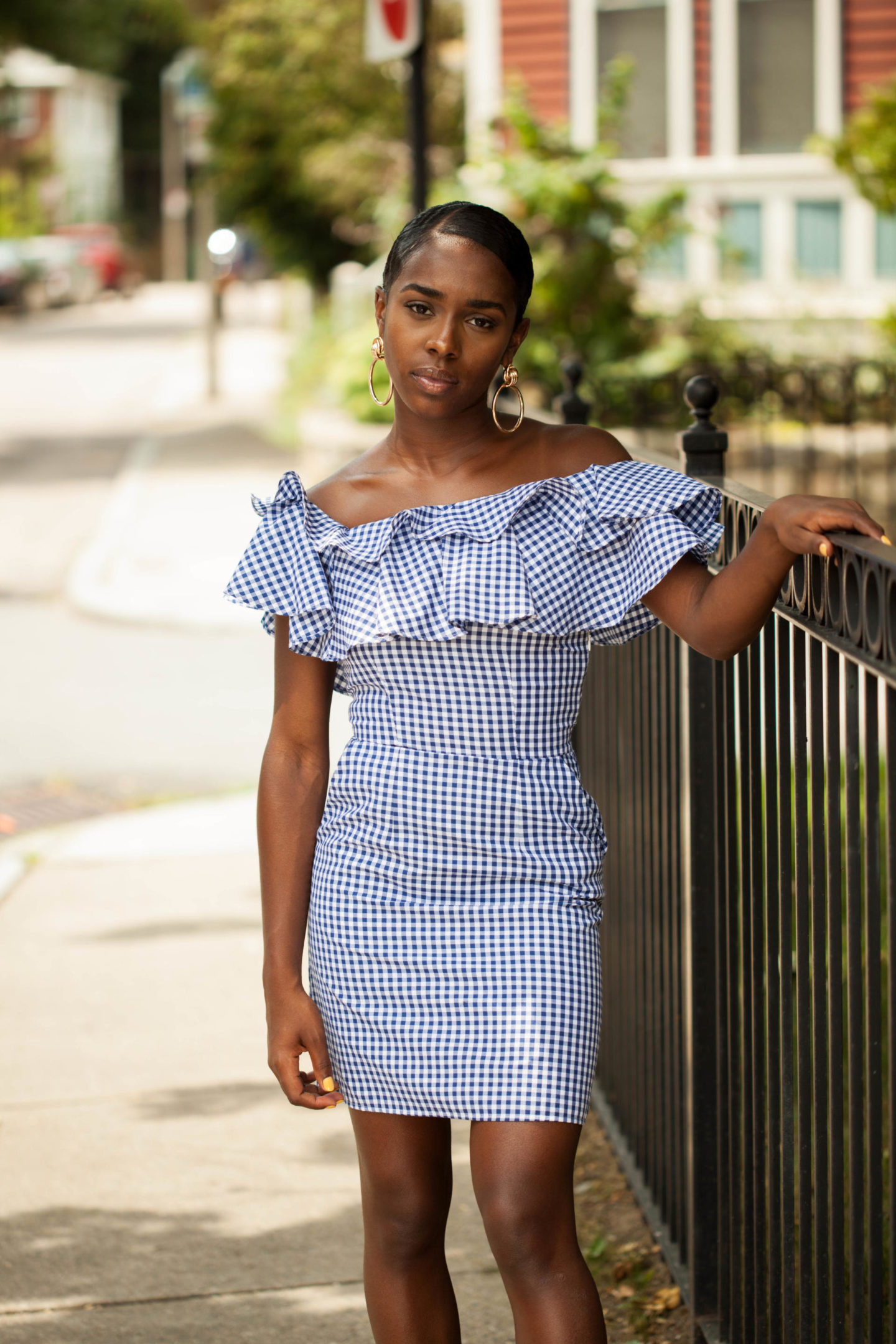 This will be one of the last, but probably my favorite, summer look. Technically its not fall yet but slightly weather and fashion wise, the seasons are transitioning. As much as I love summer fashion, fall fashion gives you the chance to be more elaborate and creative in my eyes.
Onto the look, this look features probably the one summer trend that I did not wear/feature on the blog, so far. GINGHAM! Gingham and other patterns like it, stripes, checks, plaid are still leaking into fall. Although this is a summer dress, you can see how you can still make your statement with during the fall. I particularly liked this dress because unlike all the other Gingham which is typically white and black, the blue picnic-y color was more fun and vibrant. For the fall, white and black gingham would be perfect.
With the statement earrings, I started this look off with the mule sandal, that took over the summer and then transitioned into a more casual look by pairing it with a pair of all white Vans. With the oversized one shoulder sleeve you can be simple and cute with any casual/quieter shoe. When the weather cools down, this dress would go perfect with a bootie or fur lined mules, like this one. If this dress was a black and white Gingham a pair of red booties or heeled combat boots – another trend on the rise.