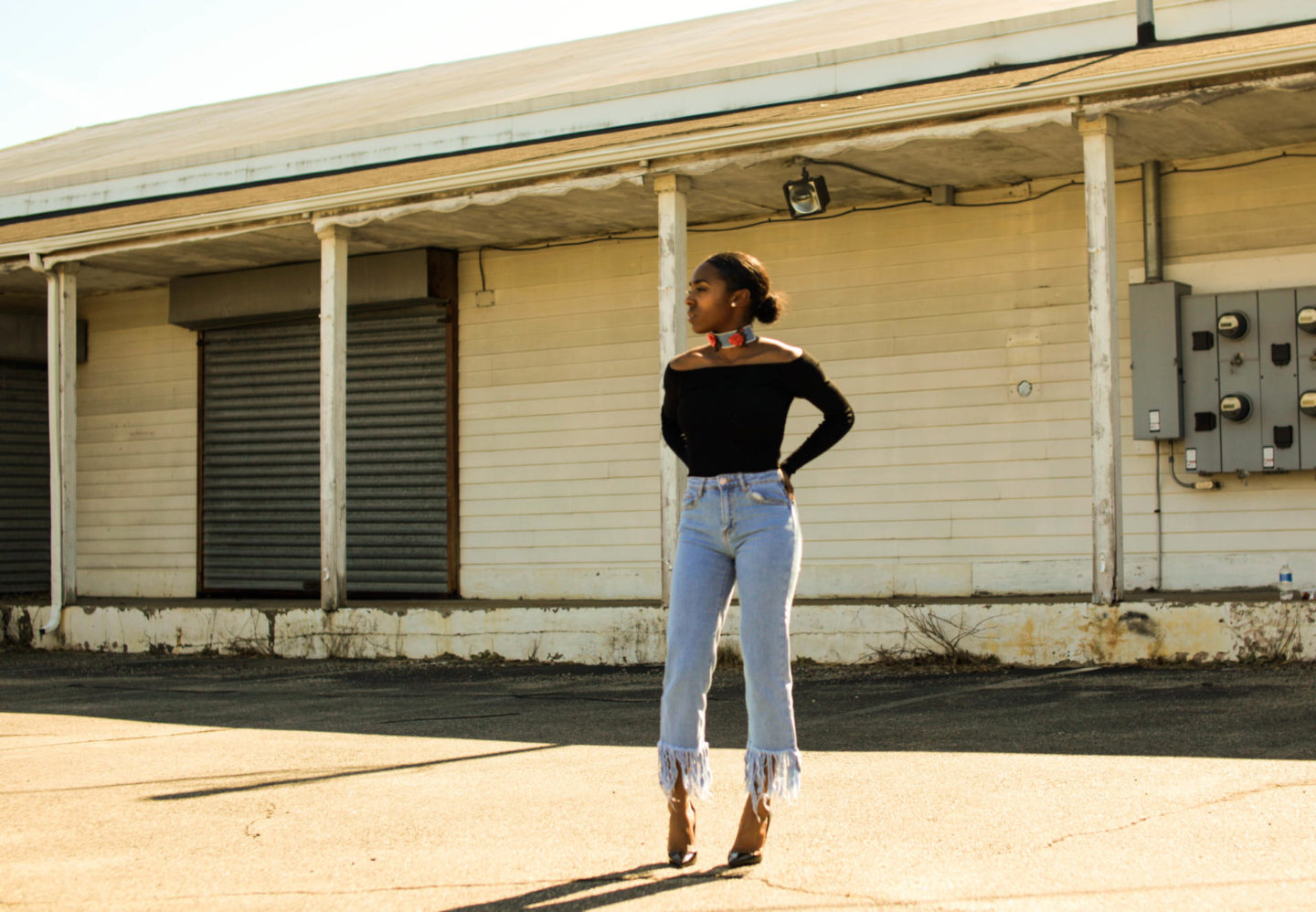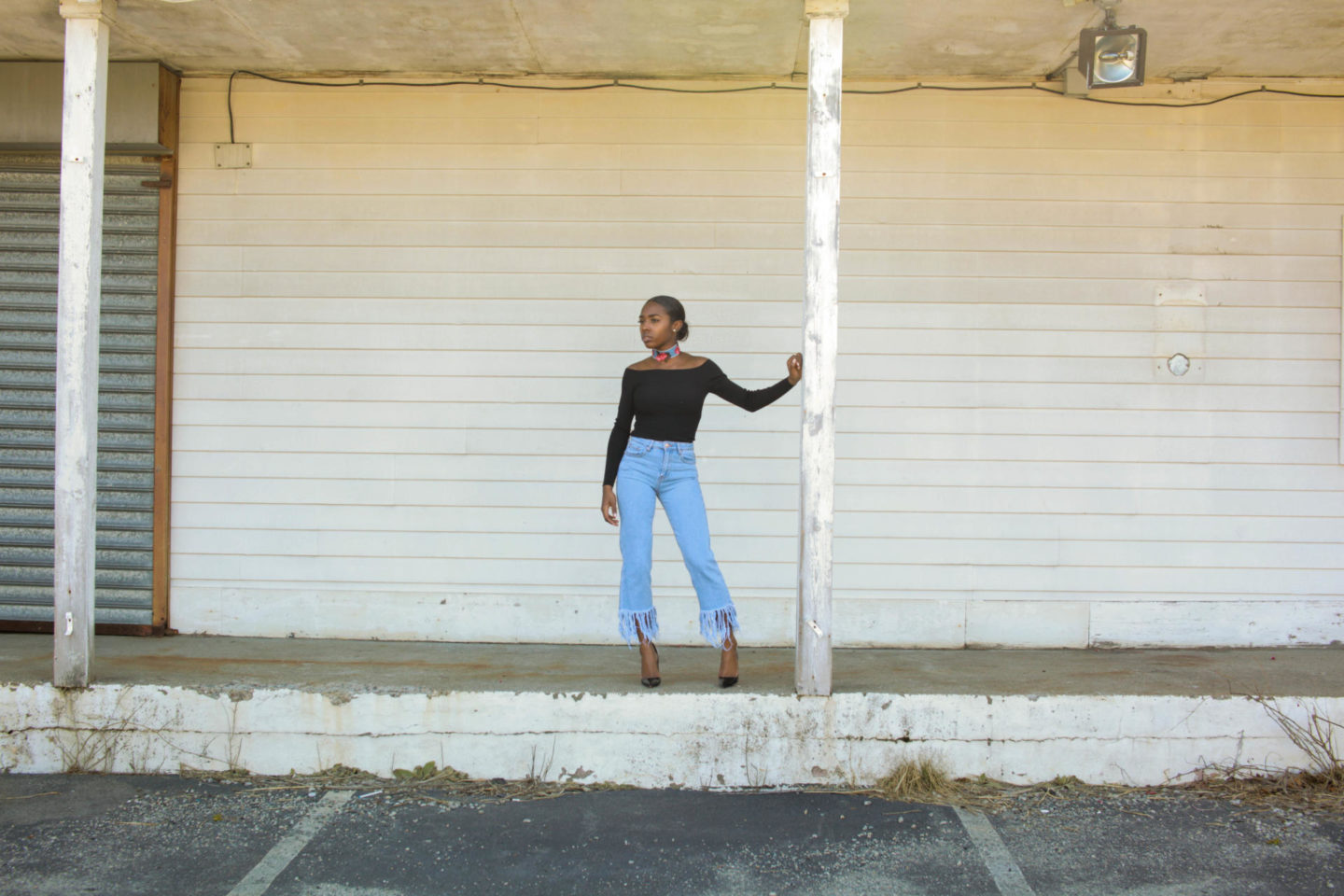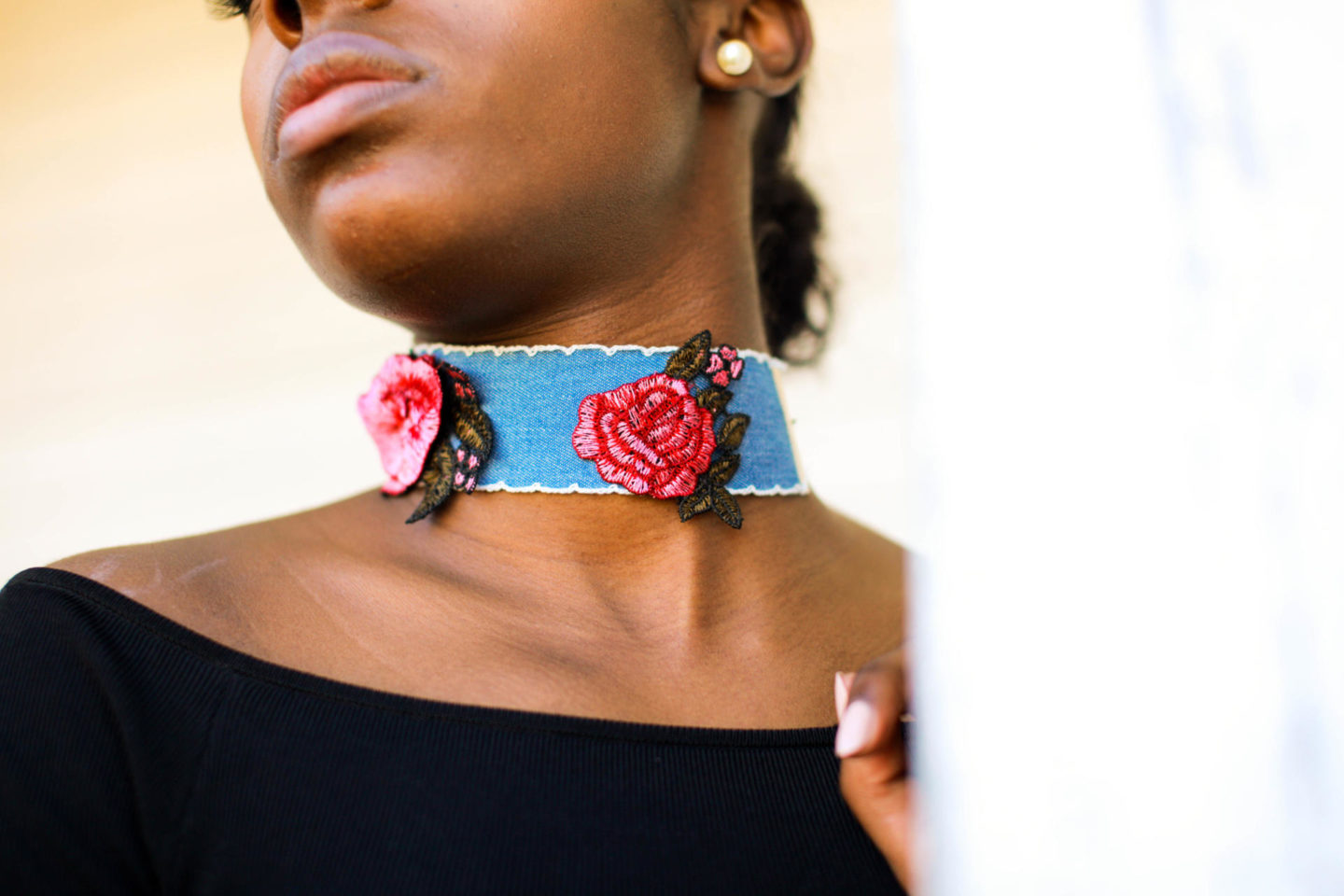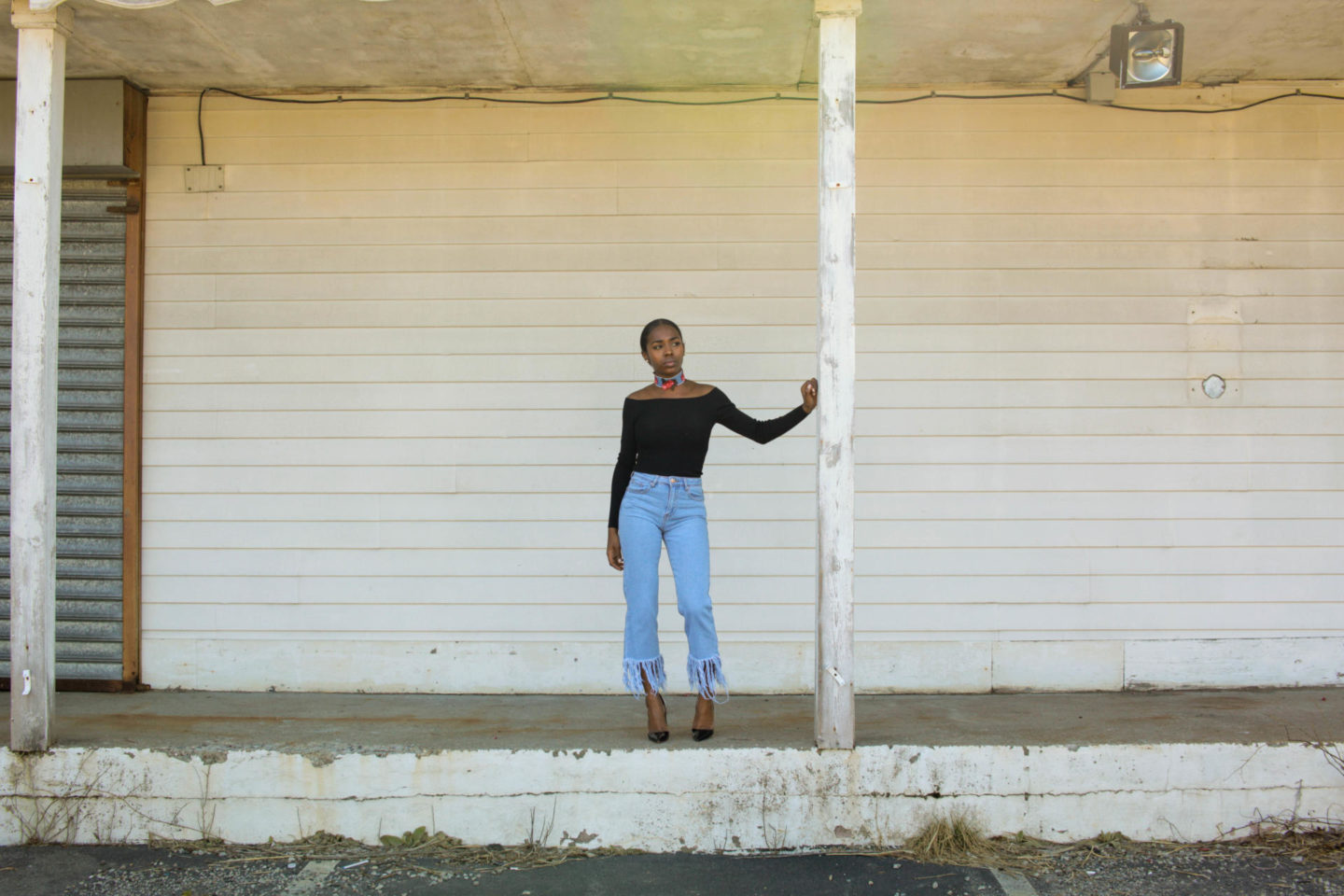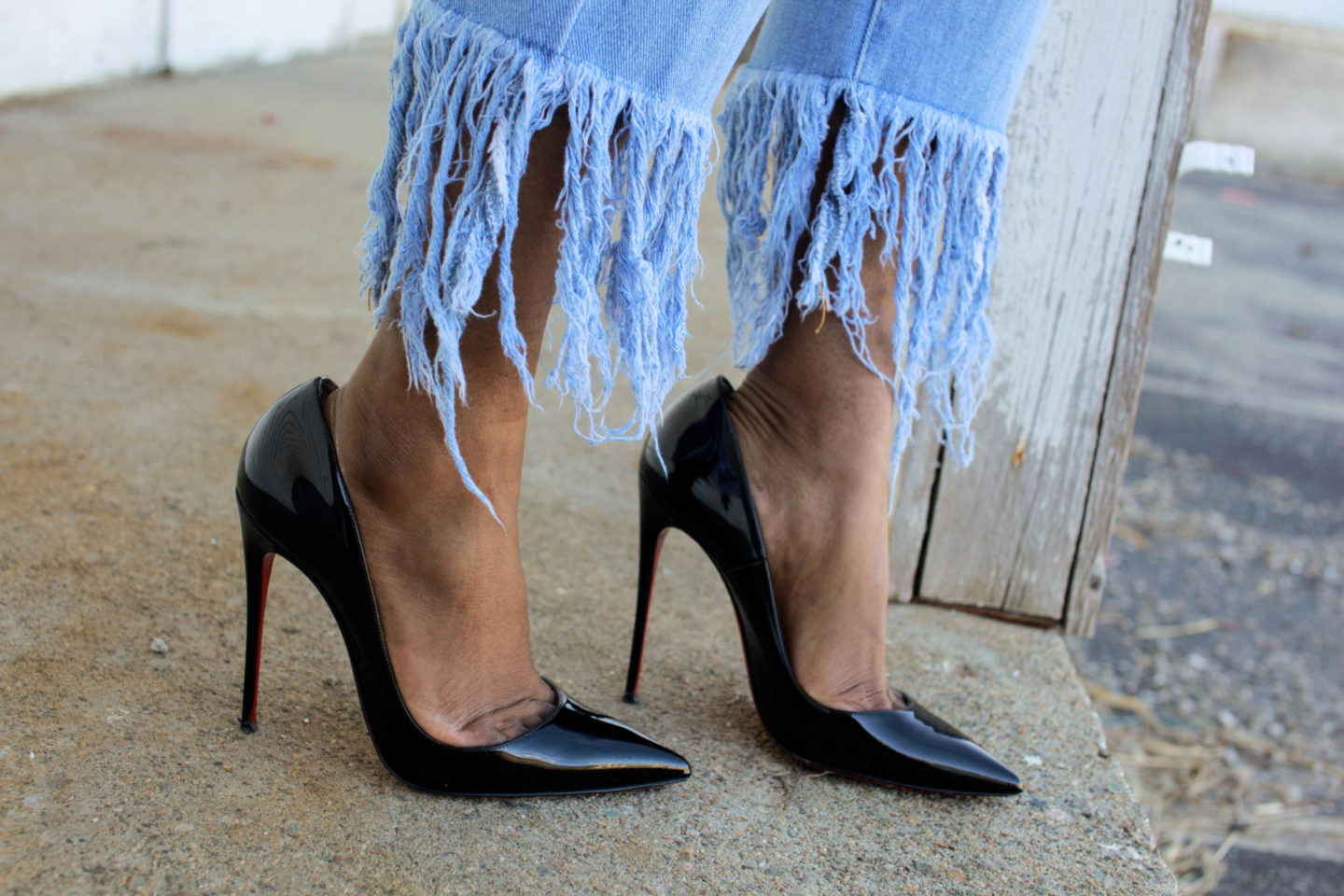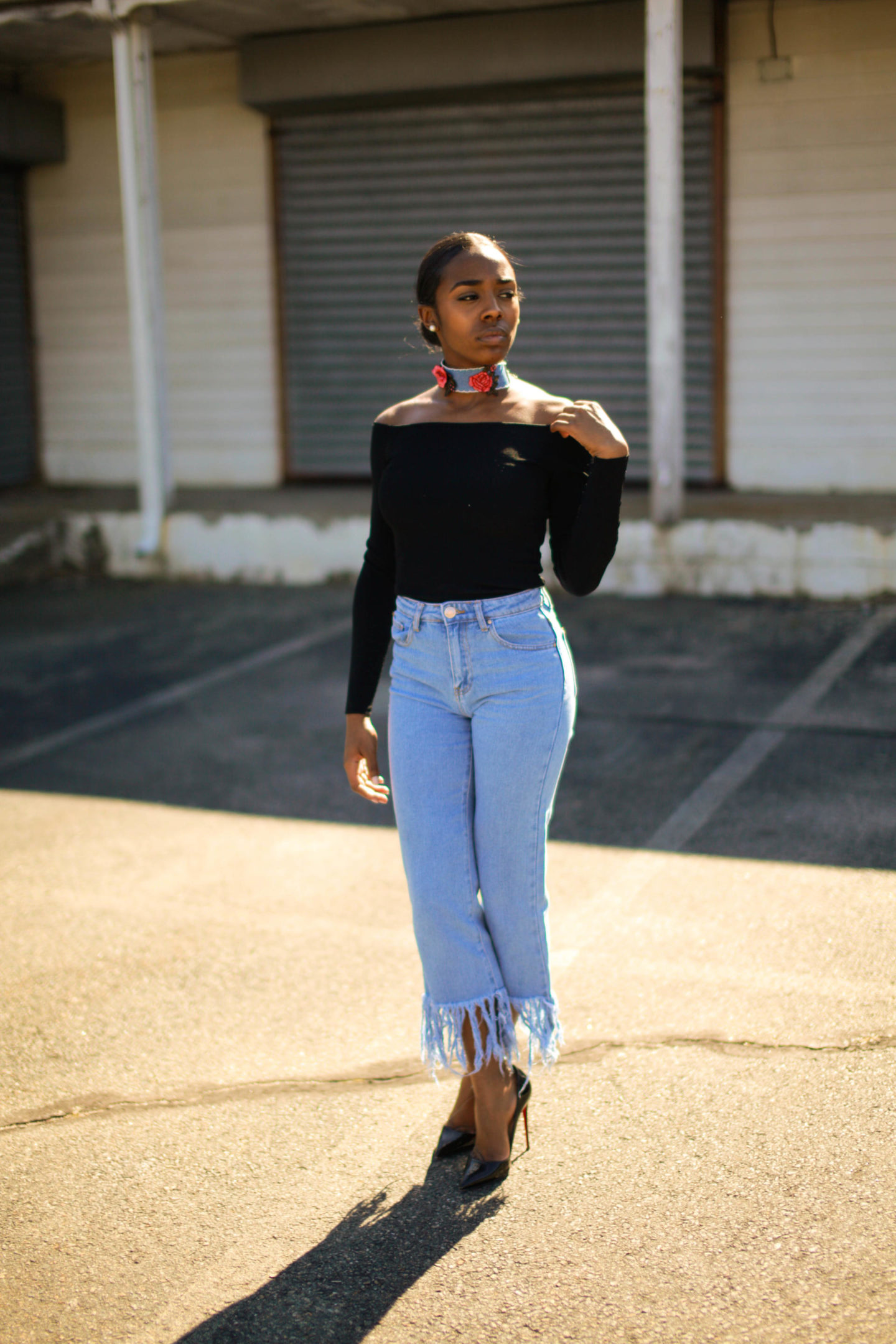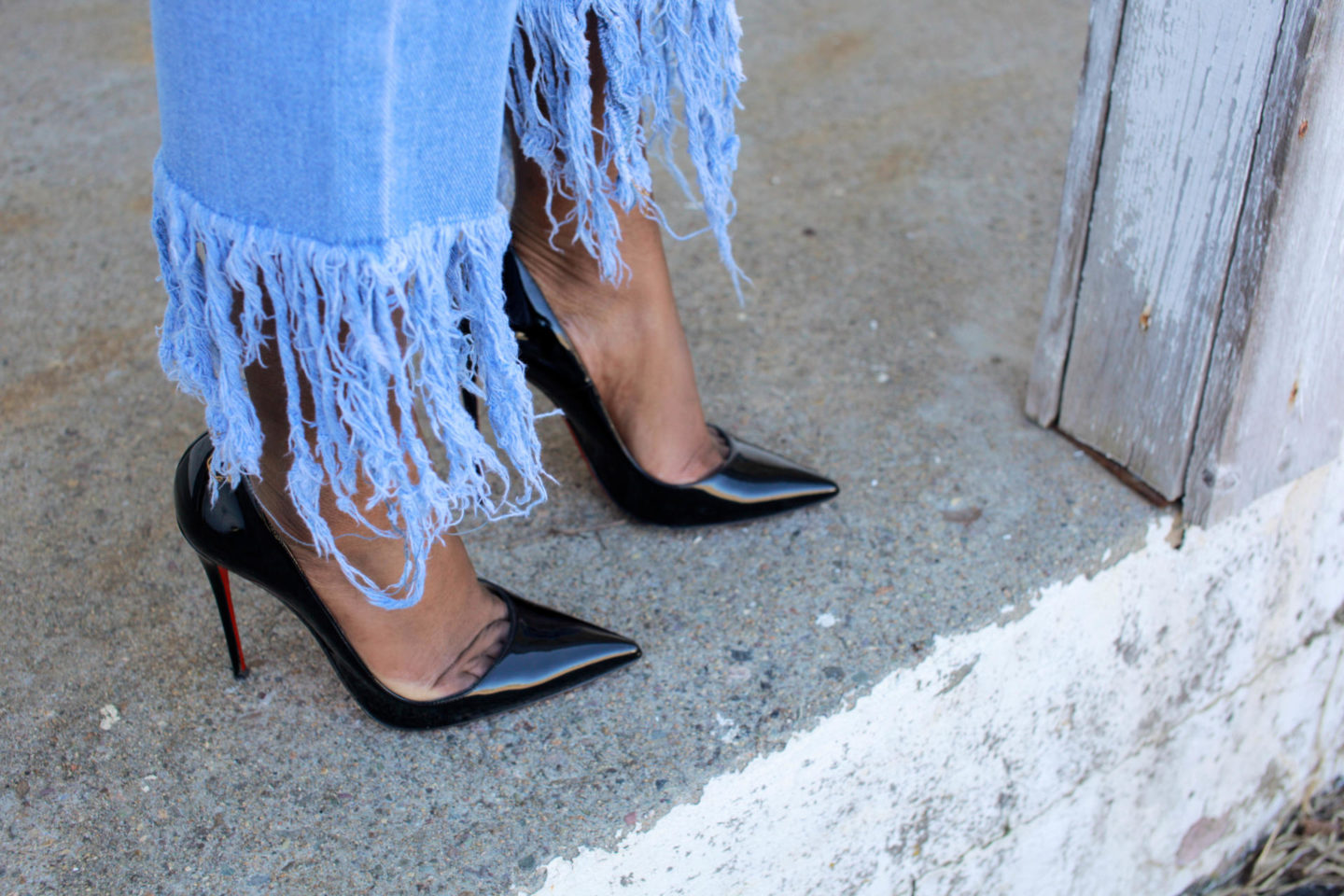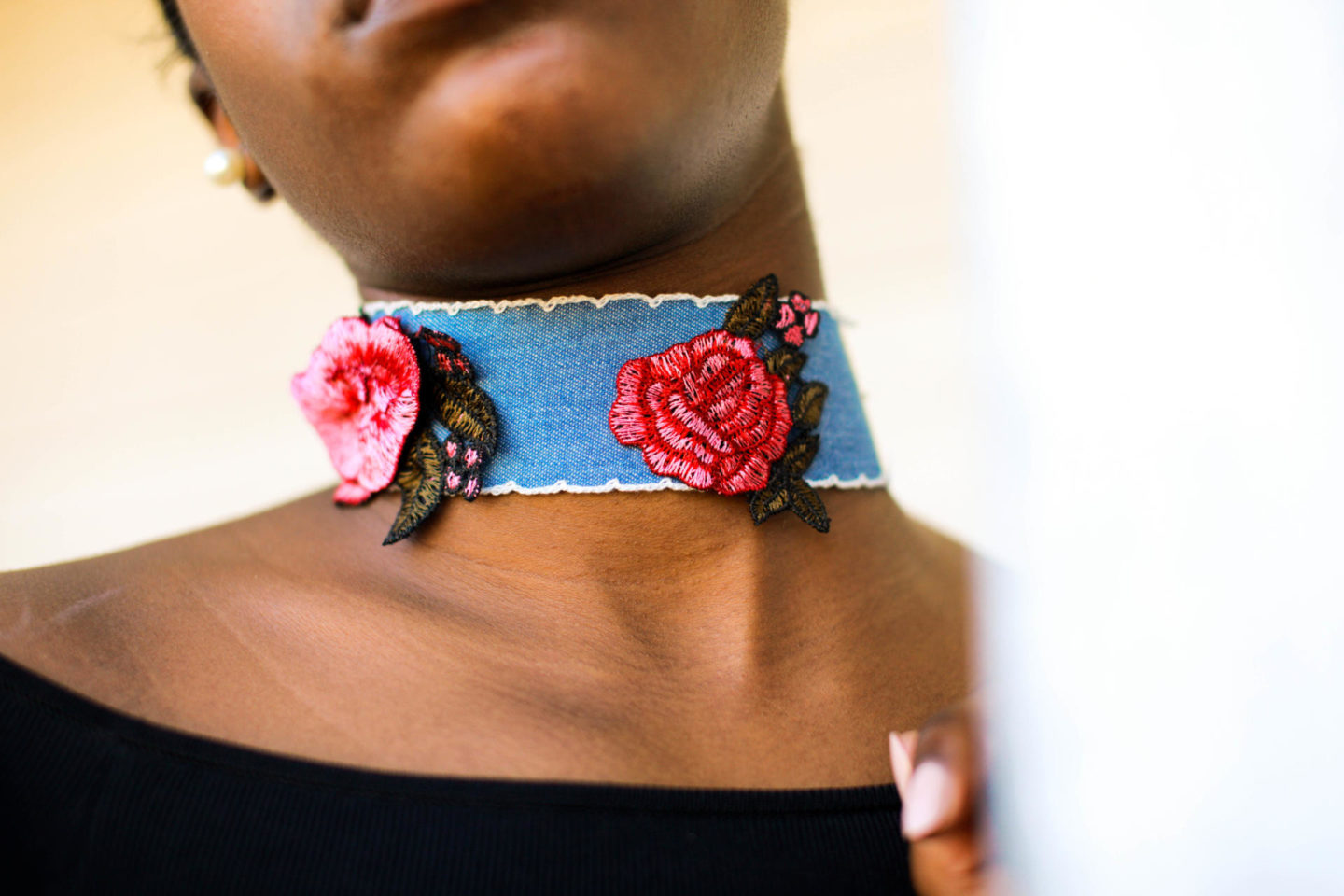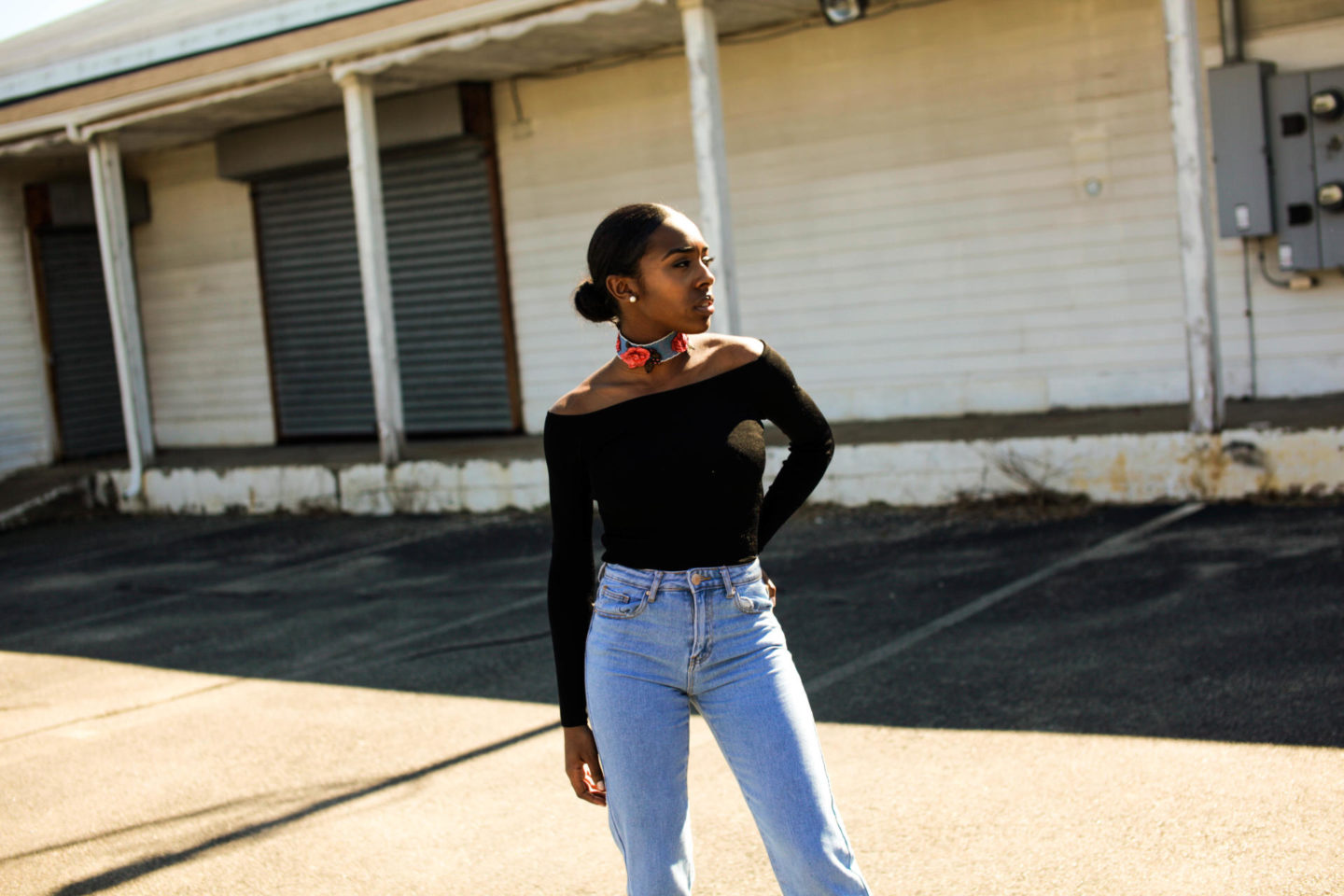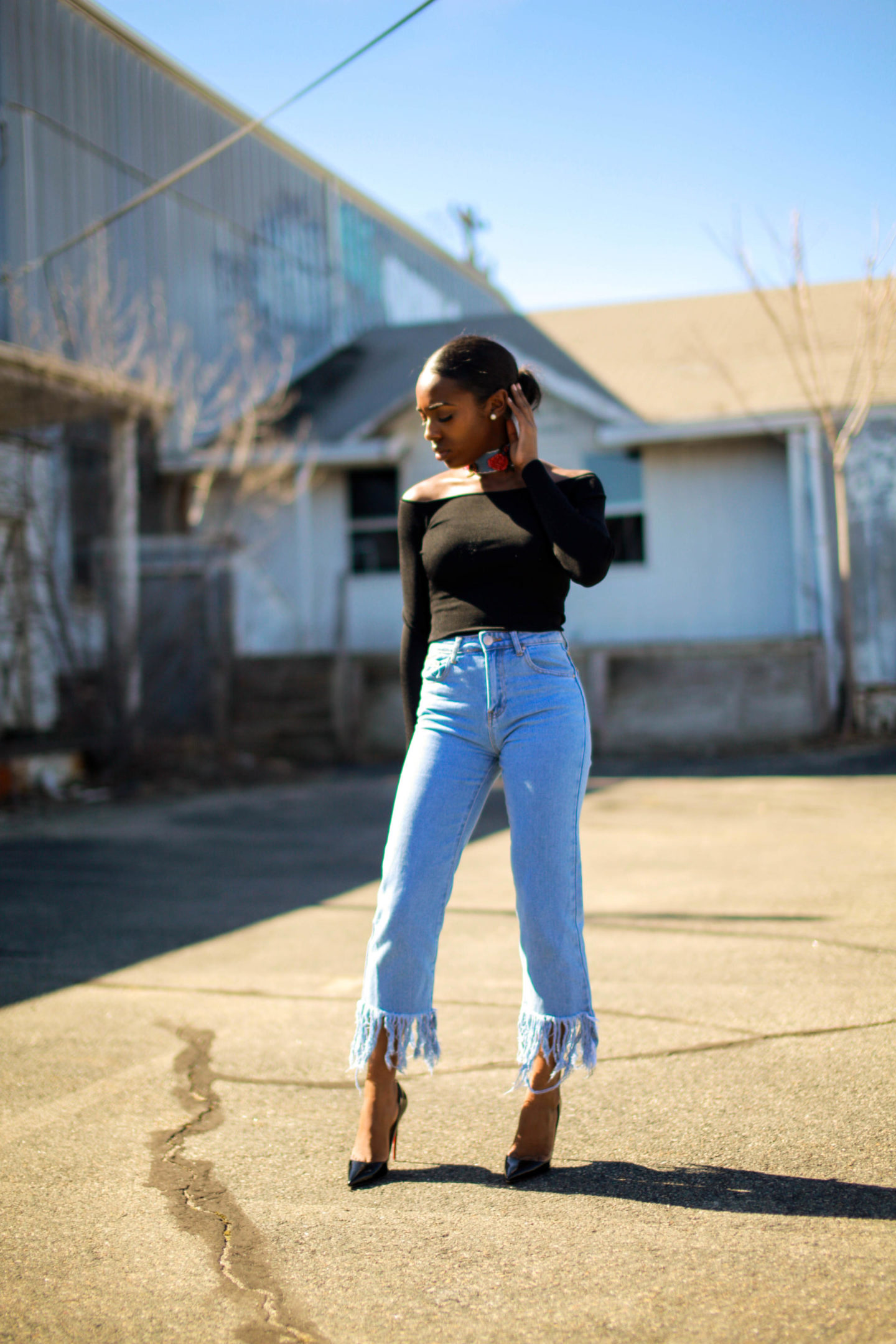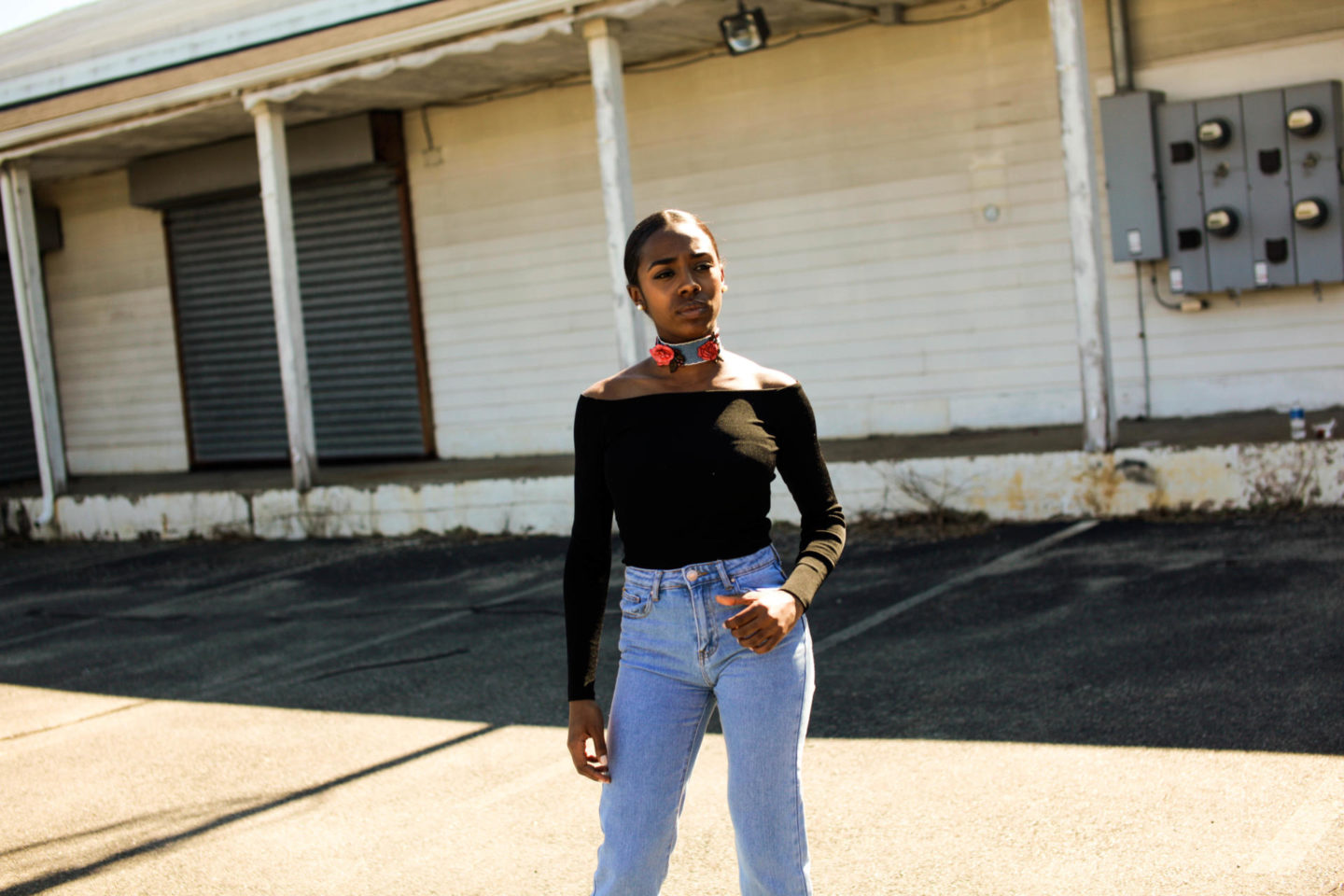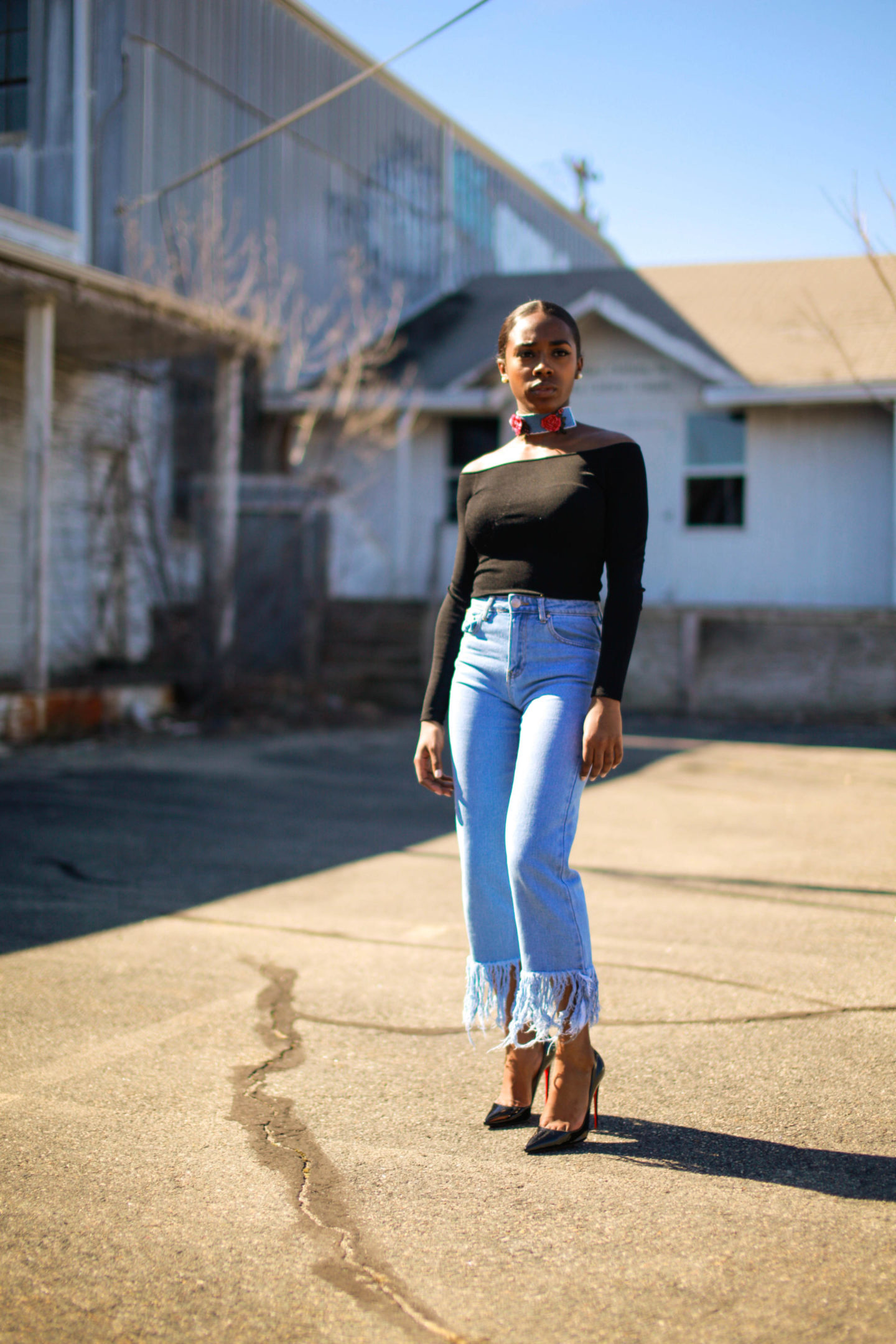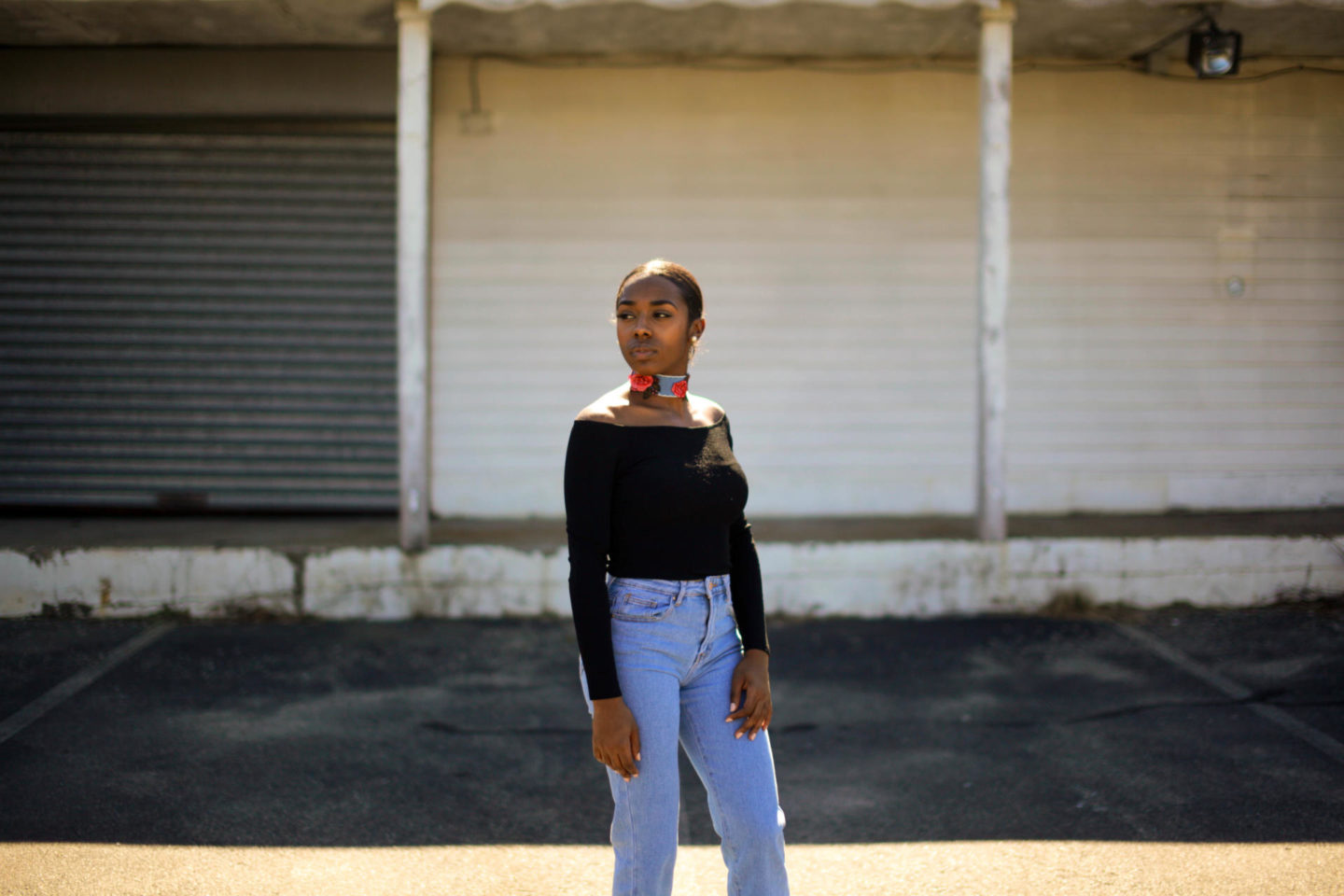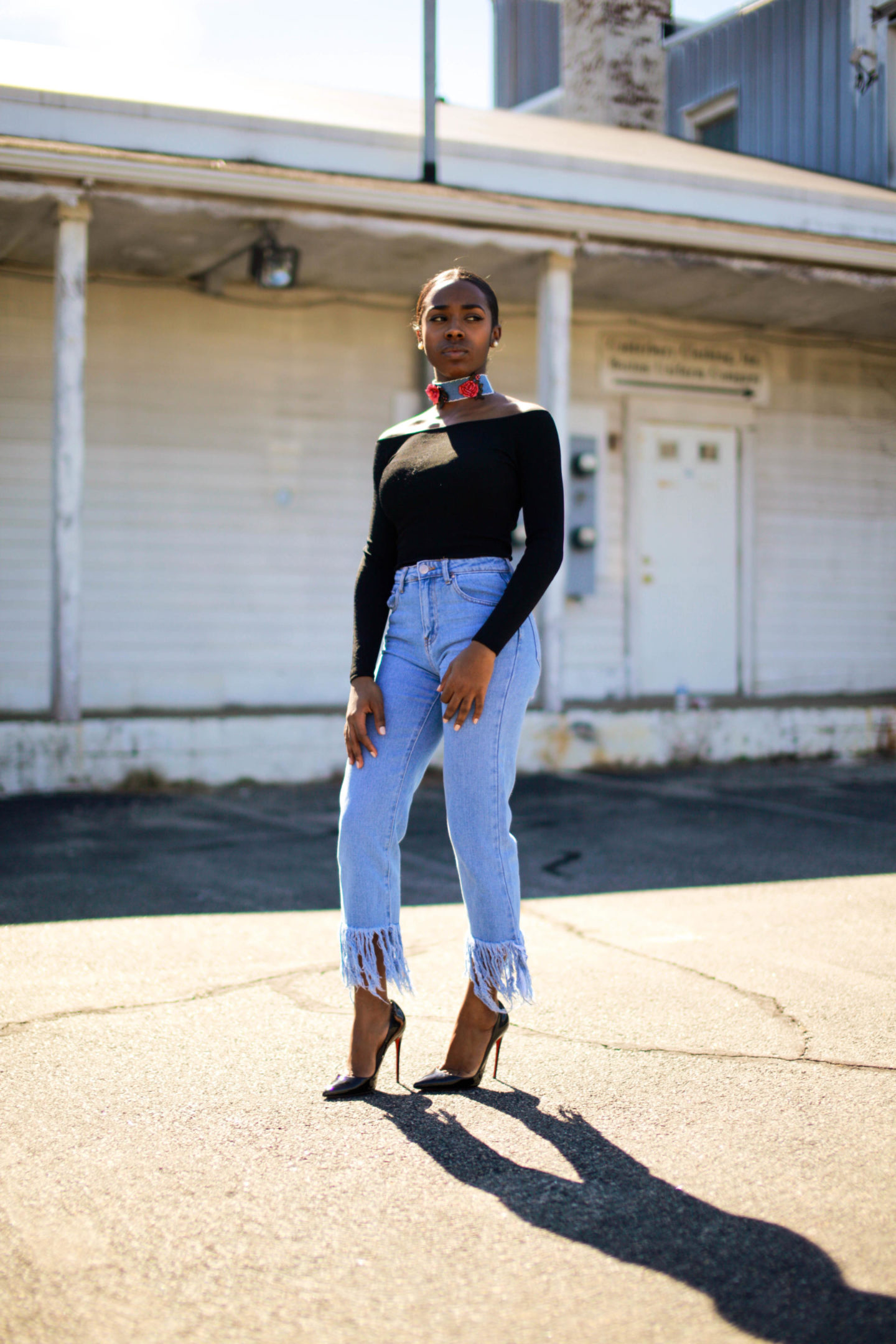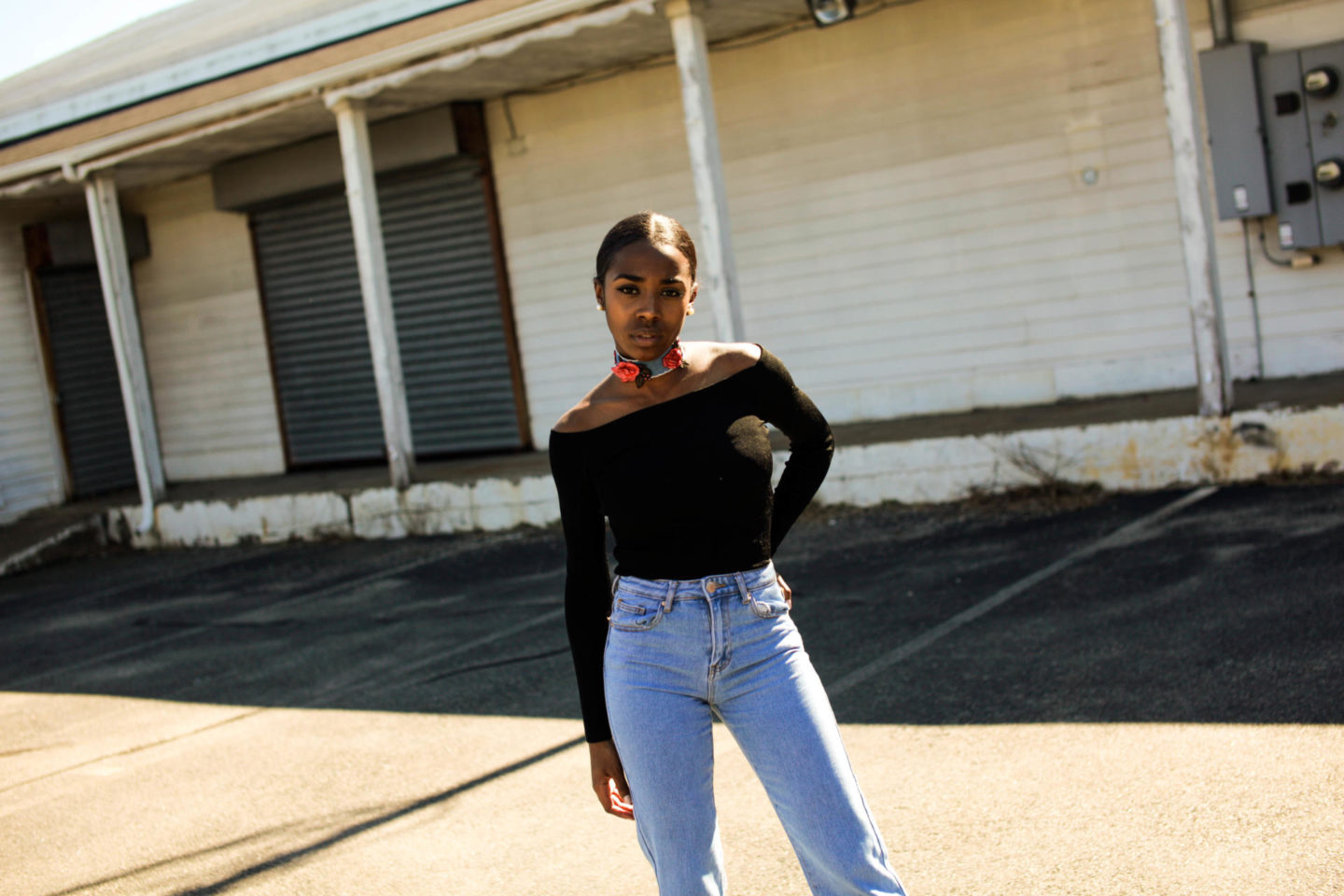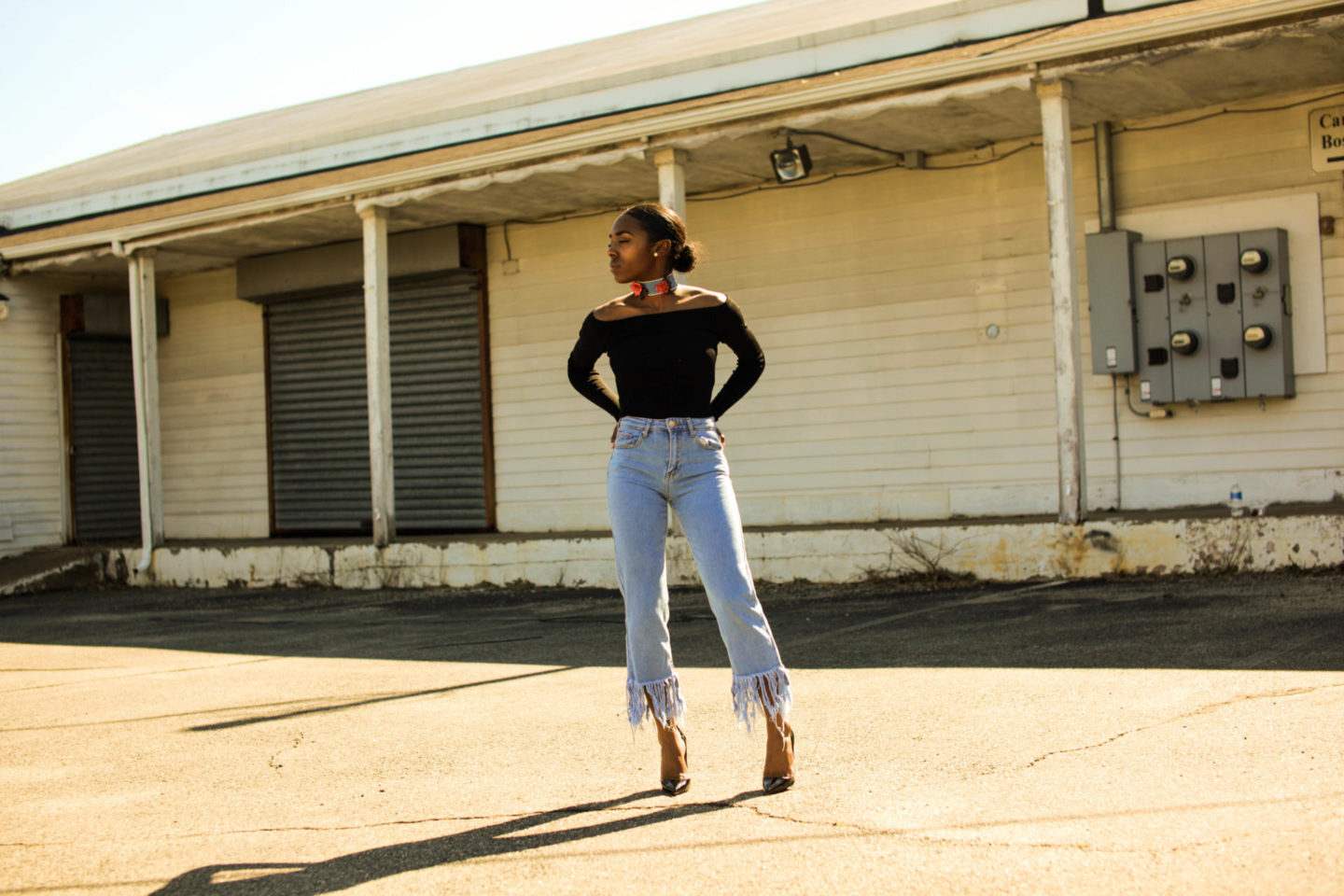 This look and the scenery sort of gives off Wild Wild West vibes, with a hint of Coachella. These jeans were featured in my Spring Trend's post, as many of my recent posts have been. They combine the mom jean trend and the frayed denim in one.
As a staple piece for this Spring I had to purchase the black version as well. One of my most favorite finds the embroidered denim choker (linked) ties this look together. The choker is a killer spring trend combo item, its denim, its embroidered and its choker. I don't think it can get any better than that. I decided to tie in the choker with the denim, for slight denim on denim look. If you wanted a more casual look the pumps can be swapped out for a strappy minimalist sandals or a pair of sneakers. When I originally wore this look I was going for a less casual look, hence my choice of pumps.
Below are some places you can get a pair of frayed hem jeans. It is a current trend, so need to splurge.
Shop Frayed Denim Jeans