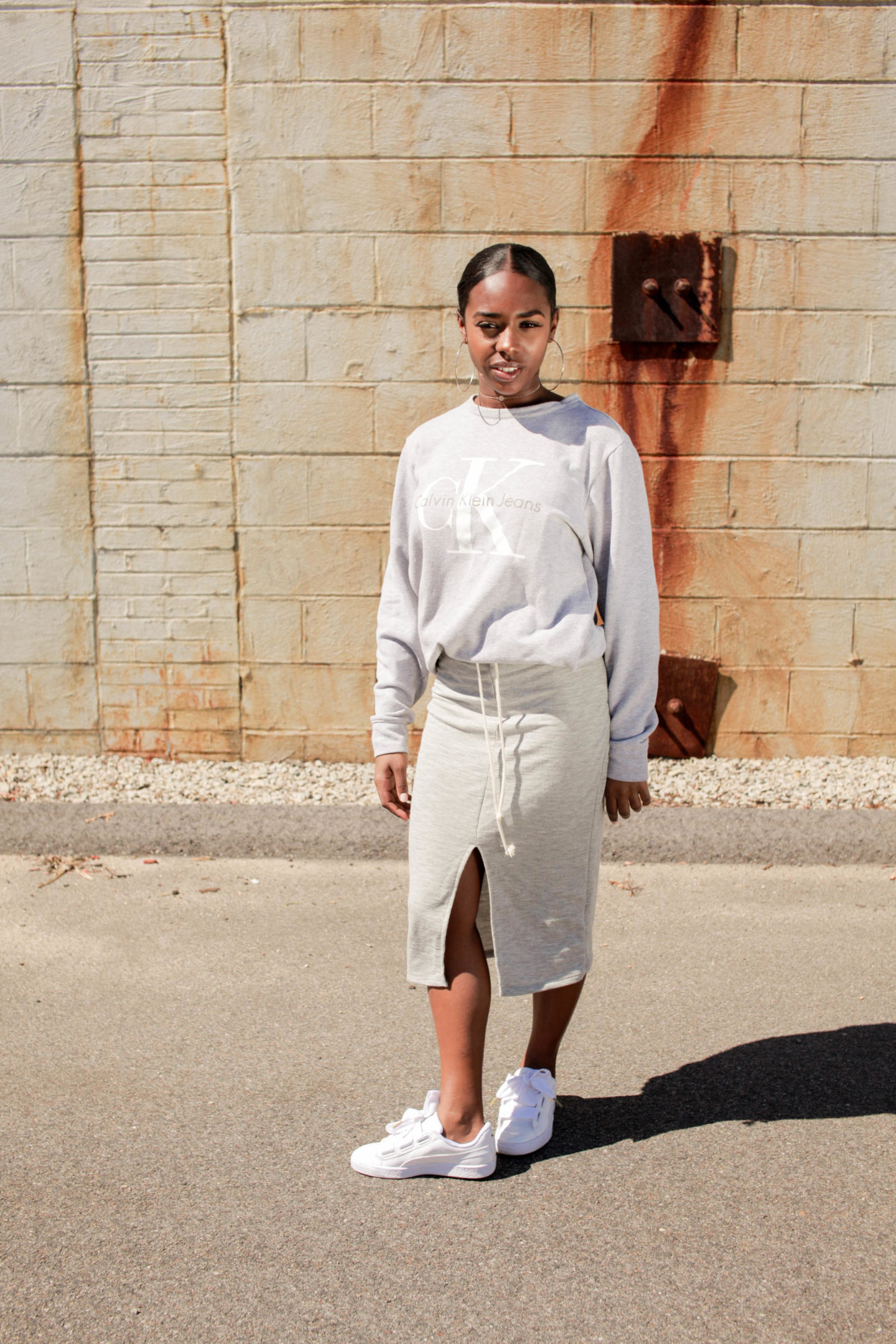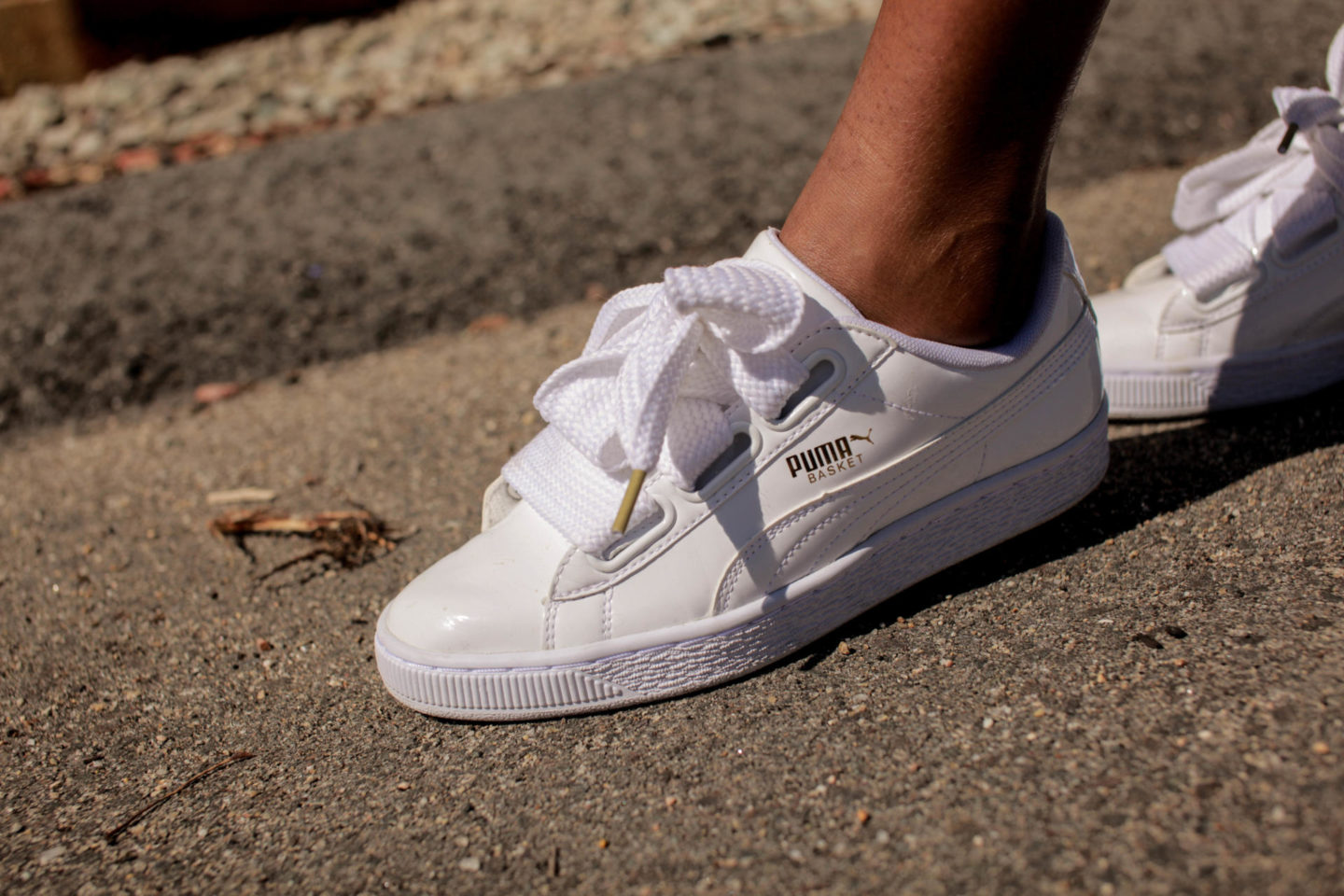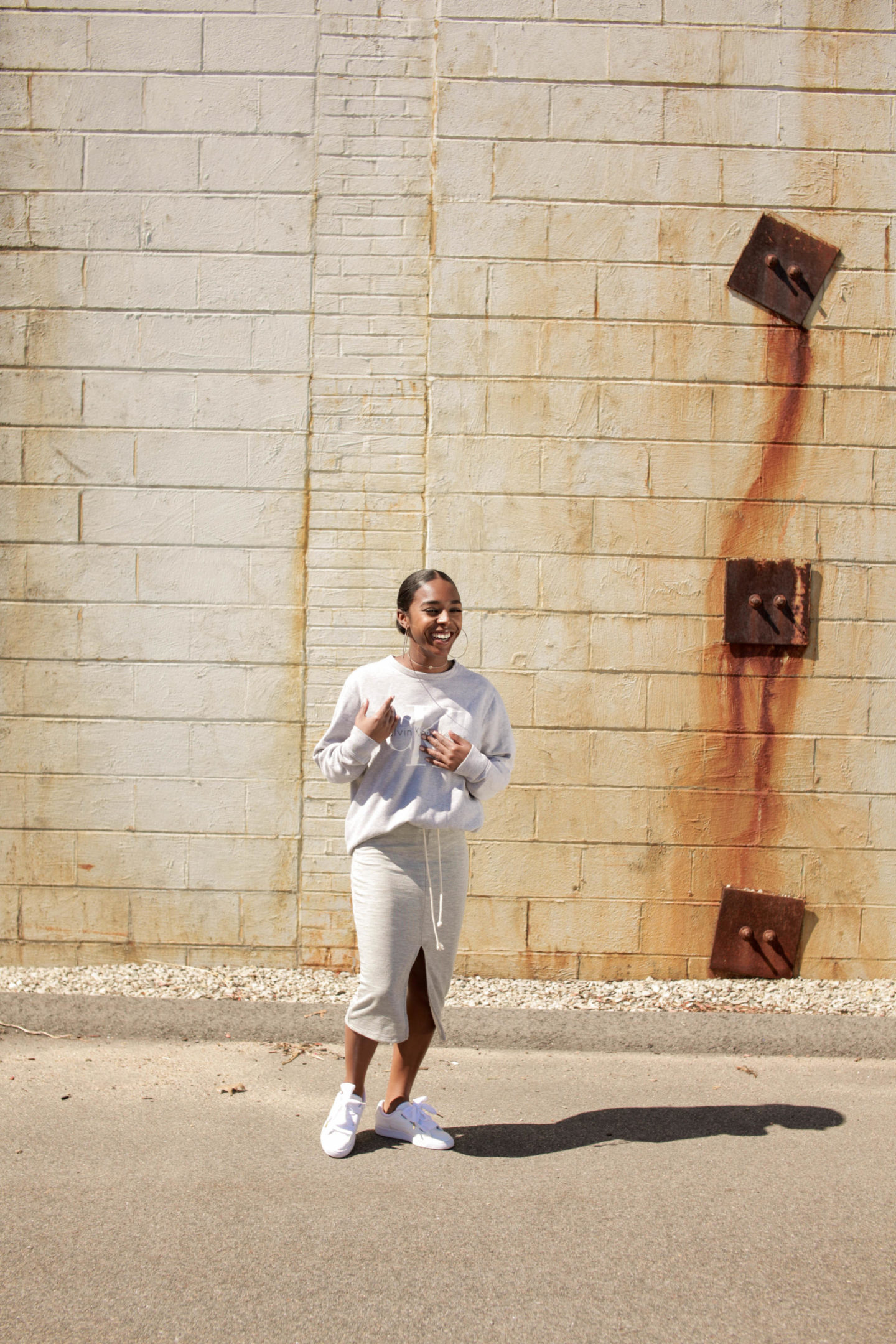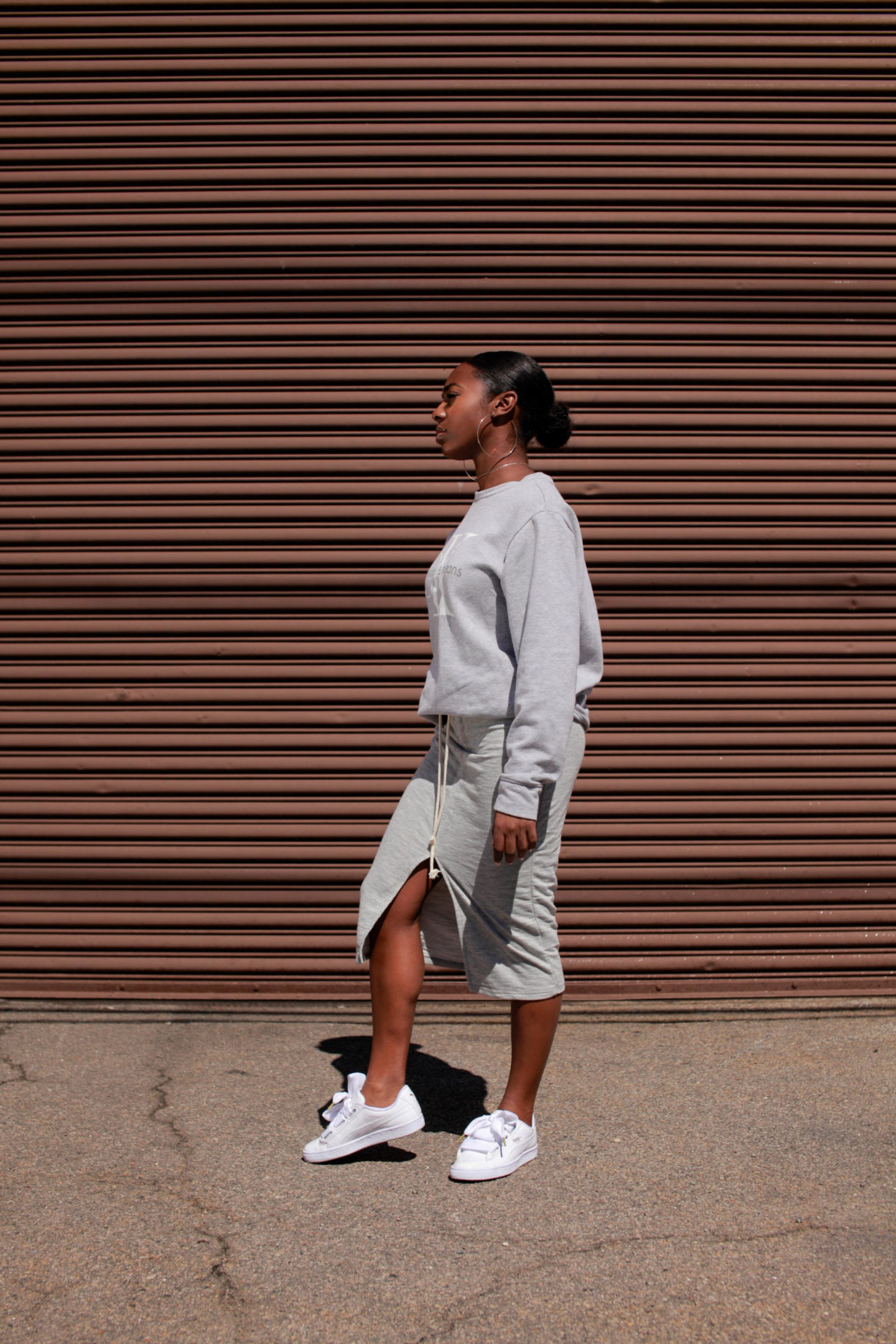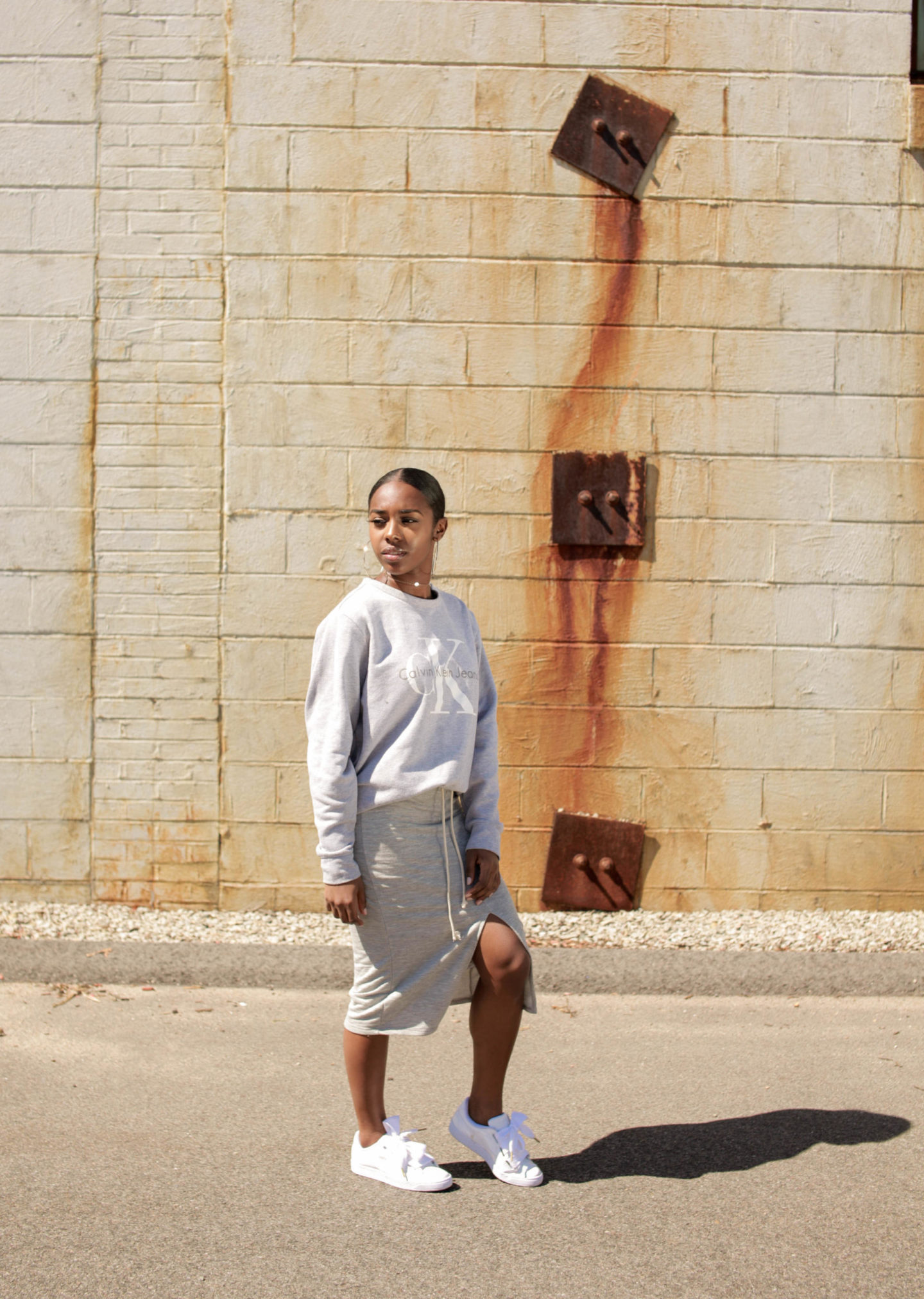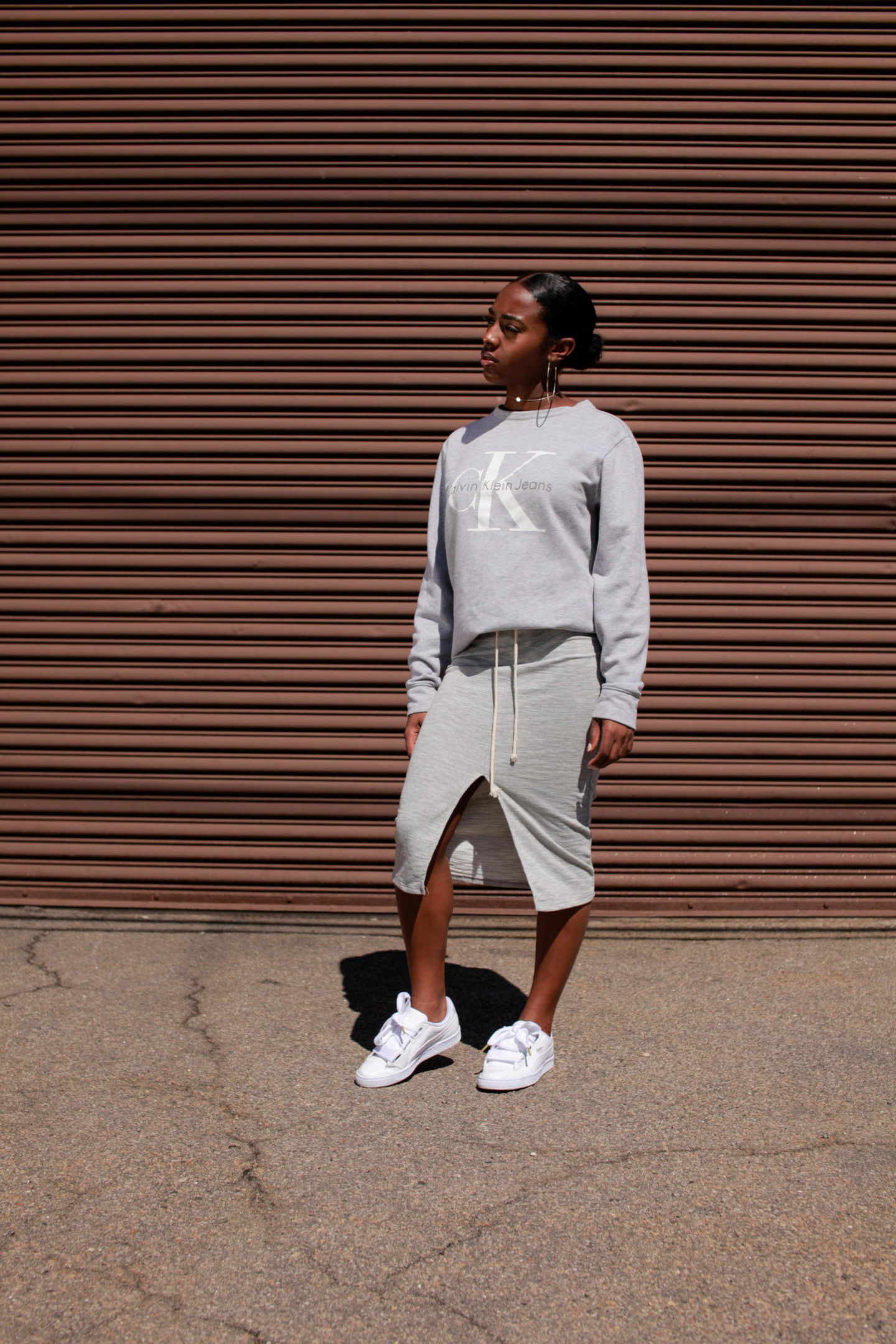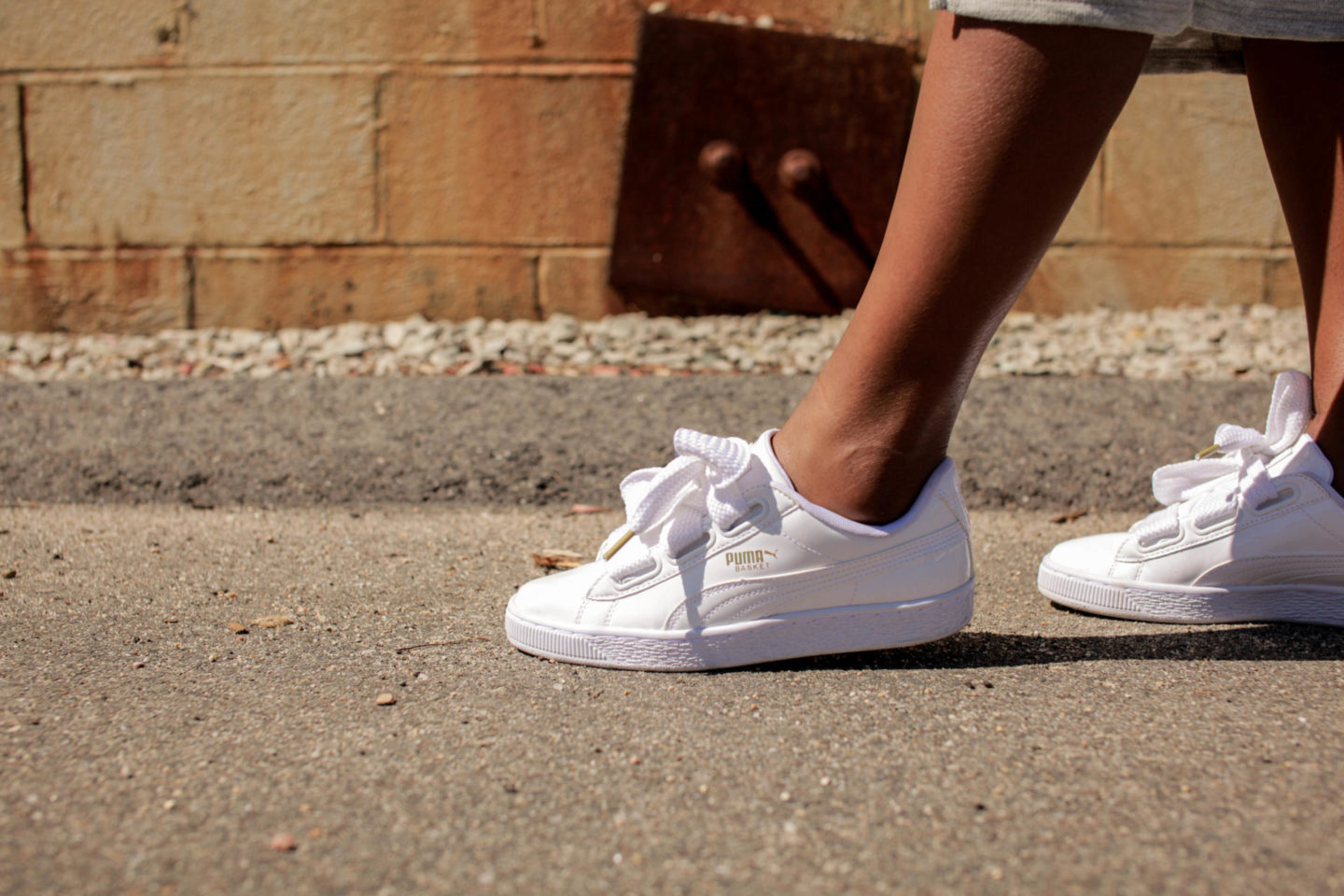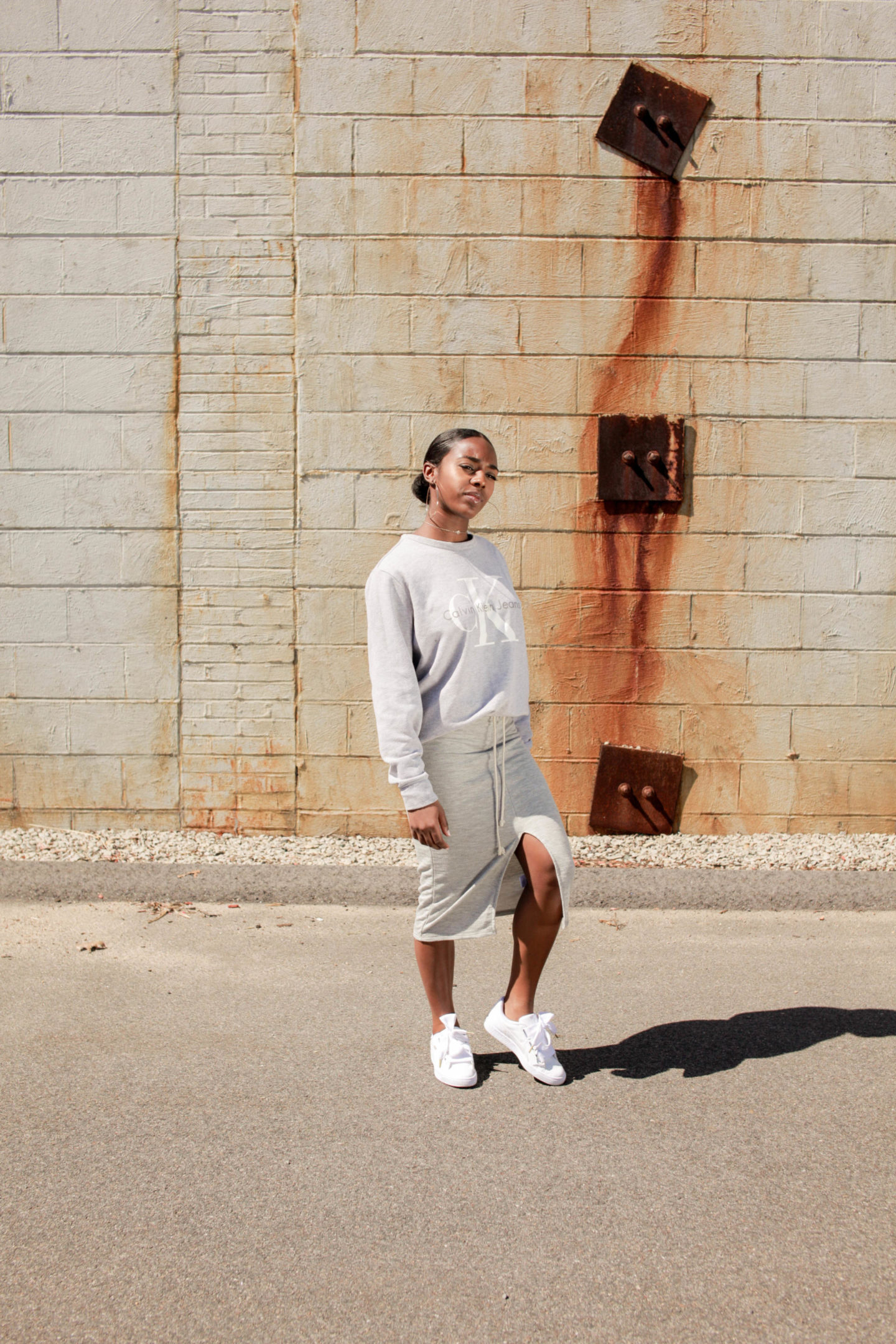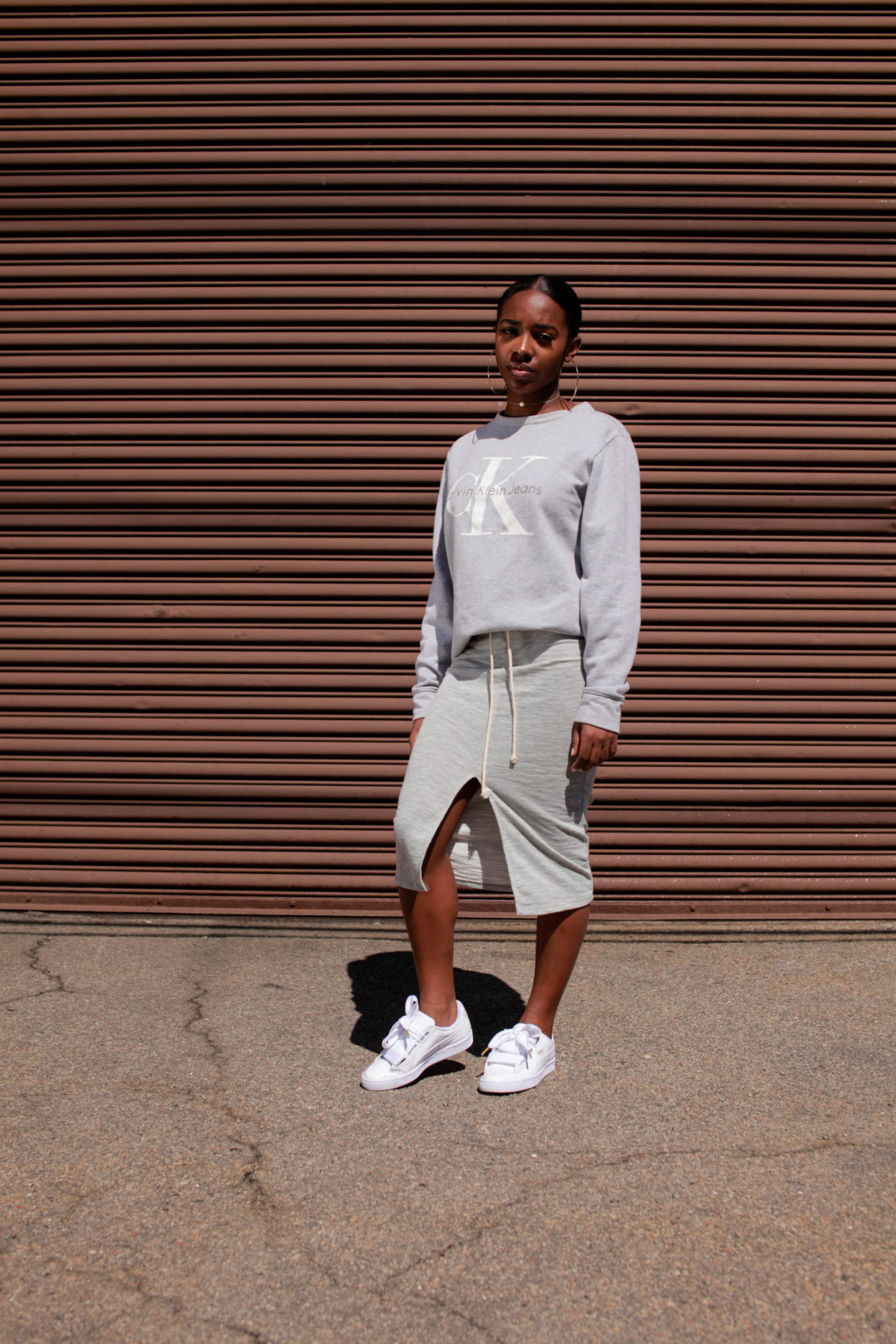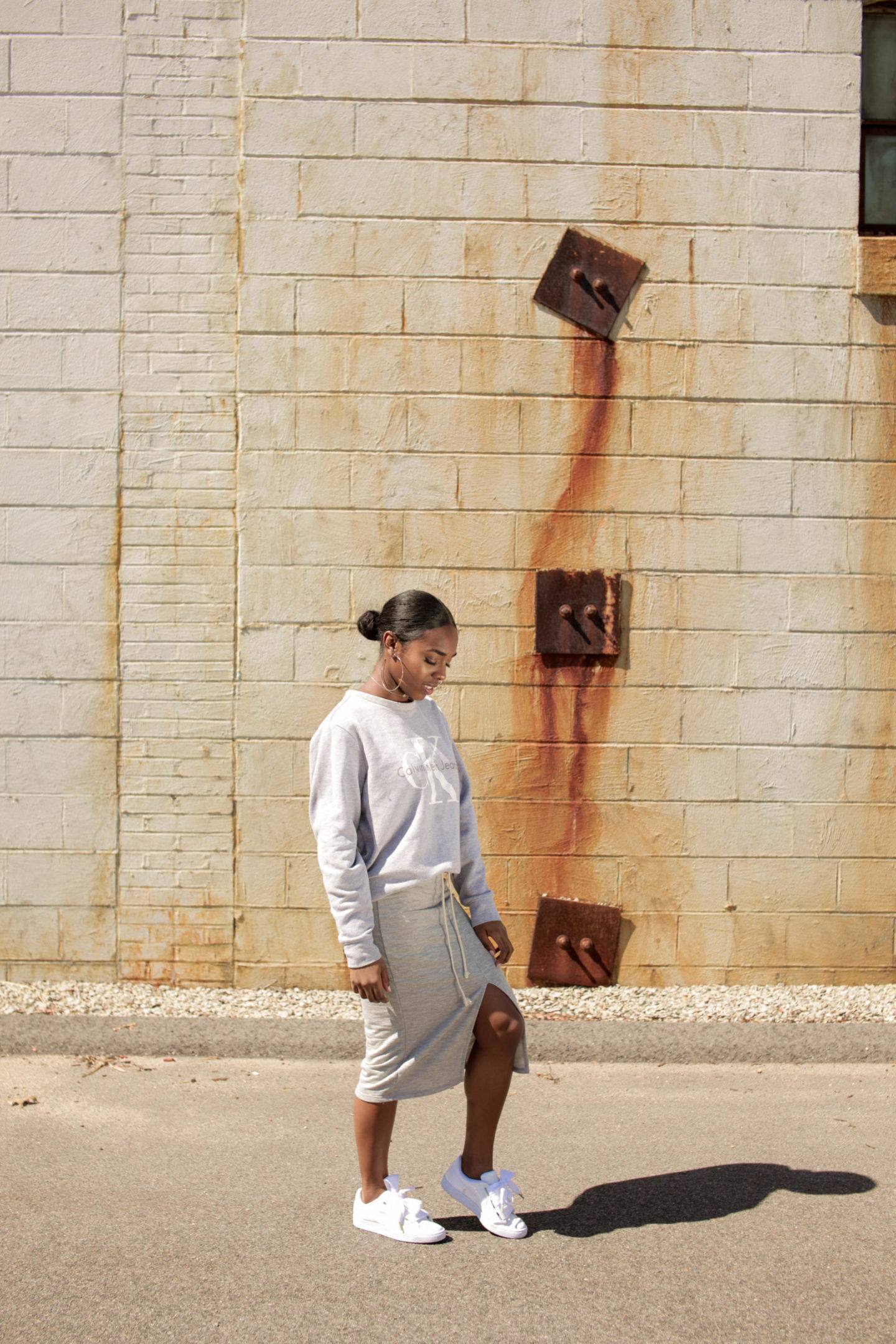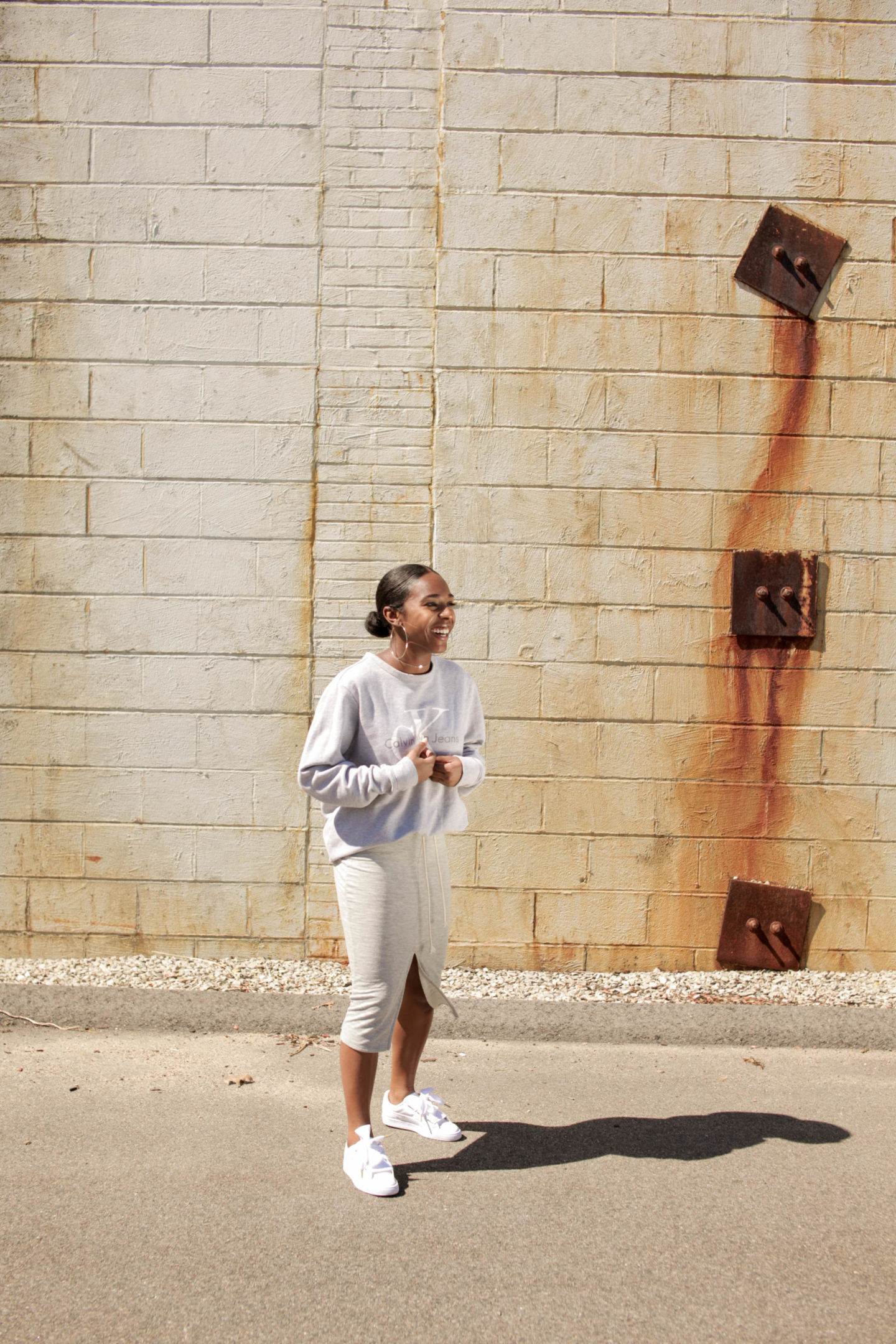 And when the weather isn't so popping there are comfy spring looks like this. A comfortable athleisure or glamcasual look is great for running out the door or when you don't feel like doing too much. Or if you're like me, sometimes you need to make use of the sneakers you keep on buying but never wear.
As I mentioned in this post, the athletisure, glamcasual, sportychic, look is in. I personally love wearing dresses and skirts with sneakers, regardless of the weather. This would be a look I would grab on cool spring night outing or a rainy trip to the mall. The pullover can keep you warm while you're wearing the skirt. You can opt out the jersey skirt for a pair of jeans or a denim skirt to keep it simple.
The Puma Basket Heart sneakers are also my favorite white pair at the moment. These replaced my Adidas Superstars, quickly. These sneakers are simple, but girly. The detail in the large laces, that also include a satin lace option, draws your attention and adds character to any outfit. During the original launch they came in white patent and black patent, but they now come in an array of colors. You can find them here or any big sneaker store.