SHOP THIS POST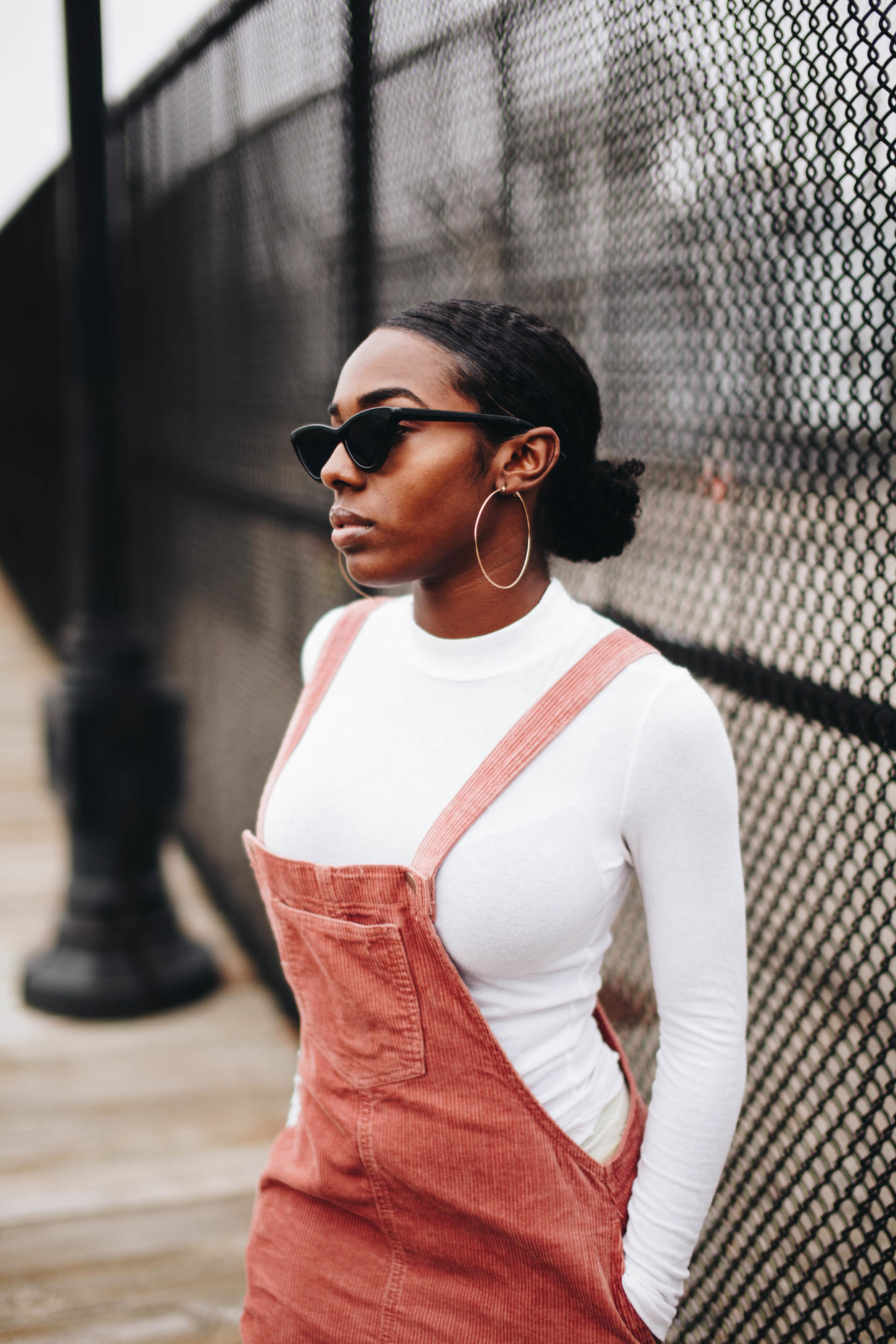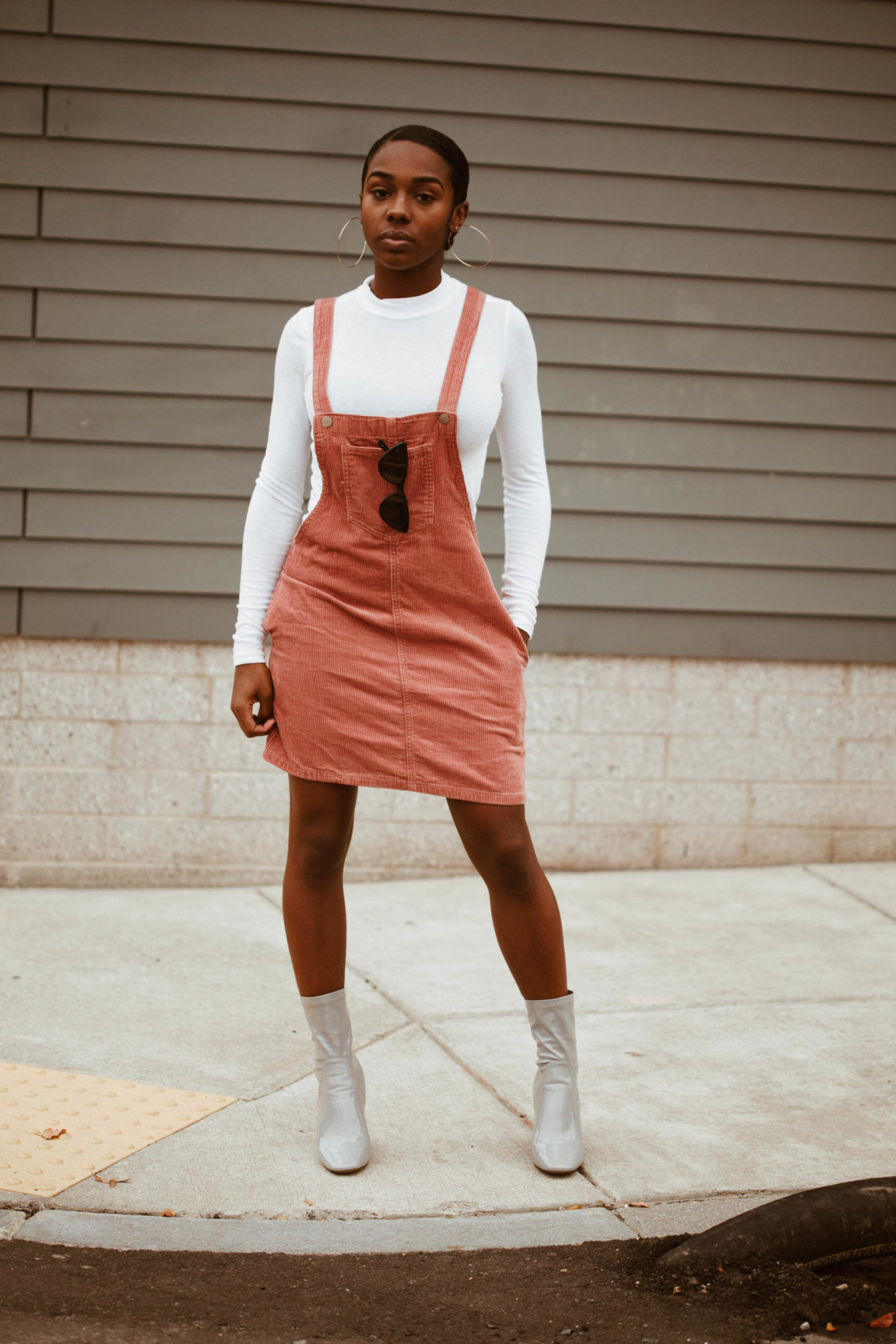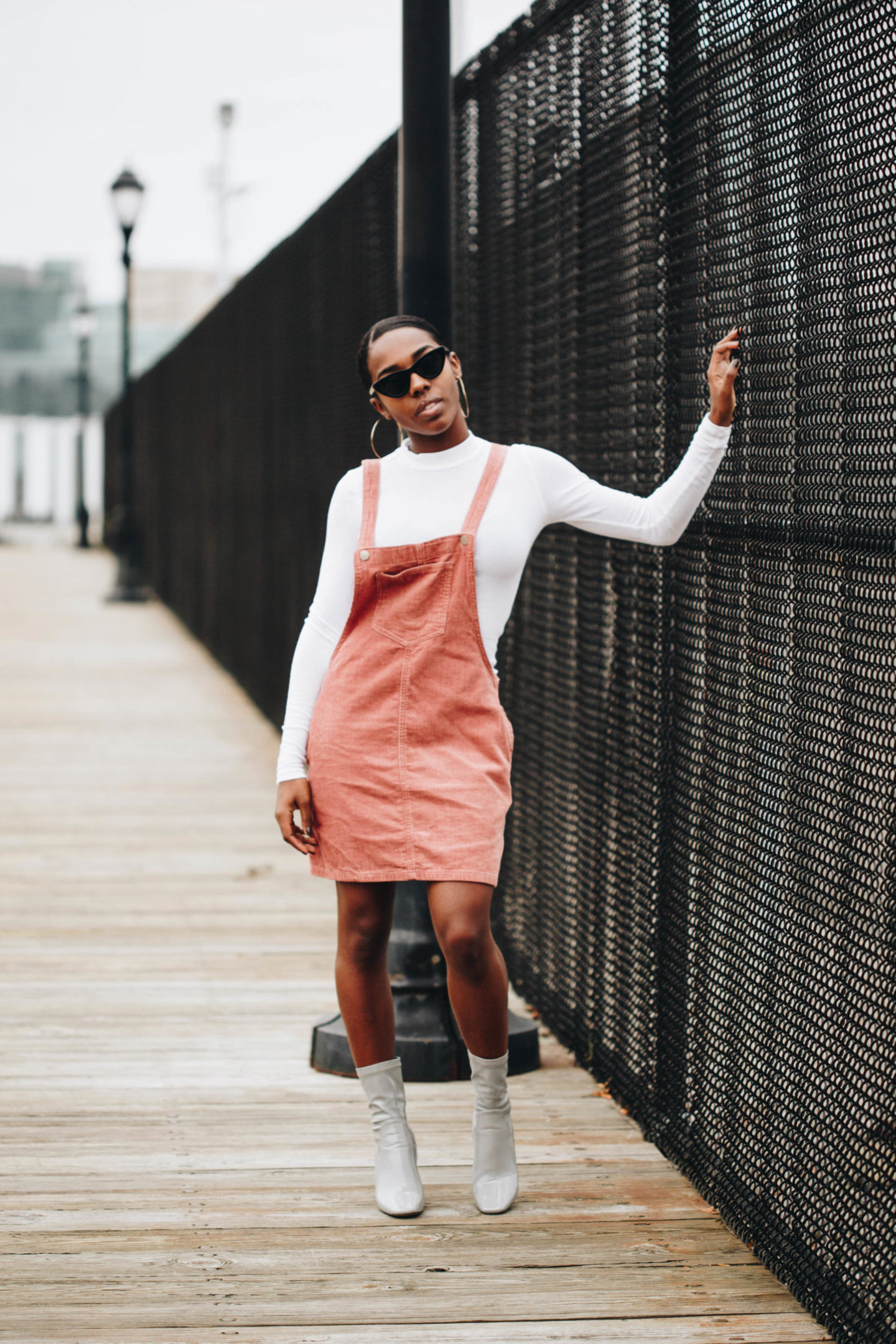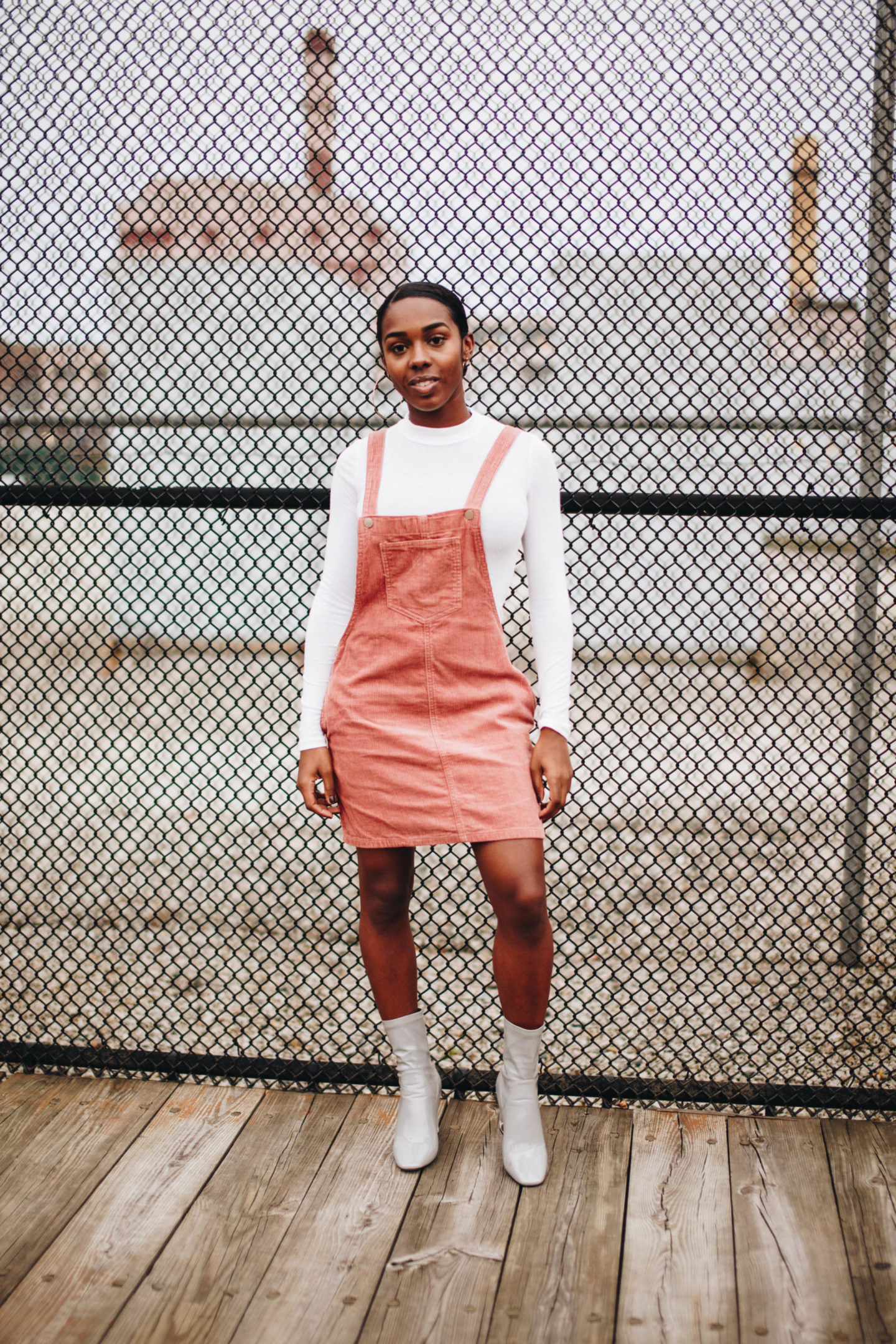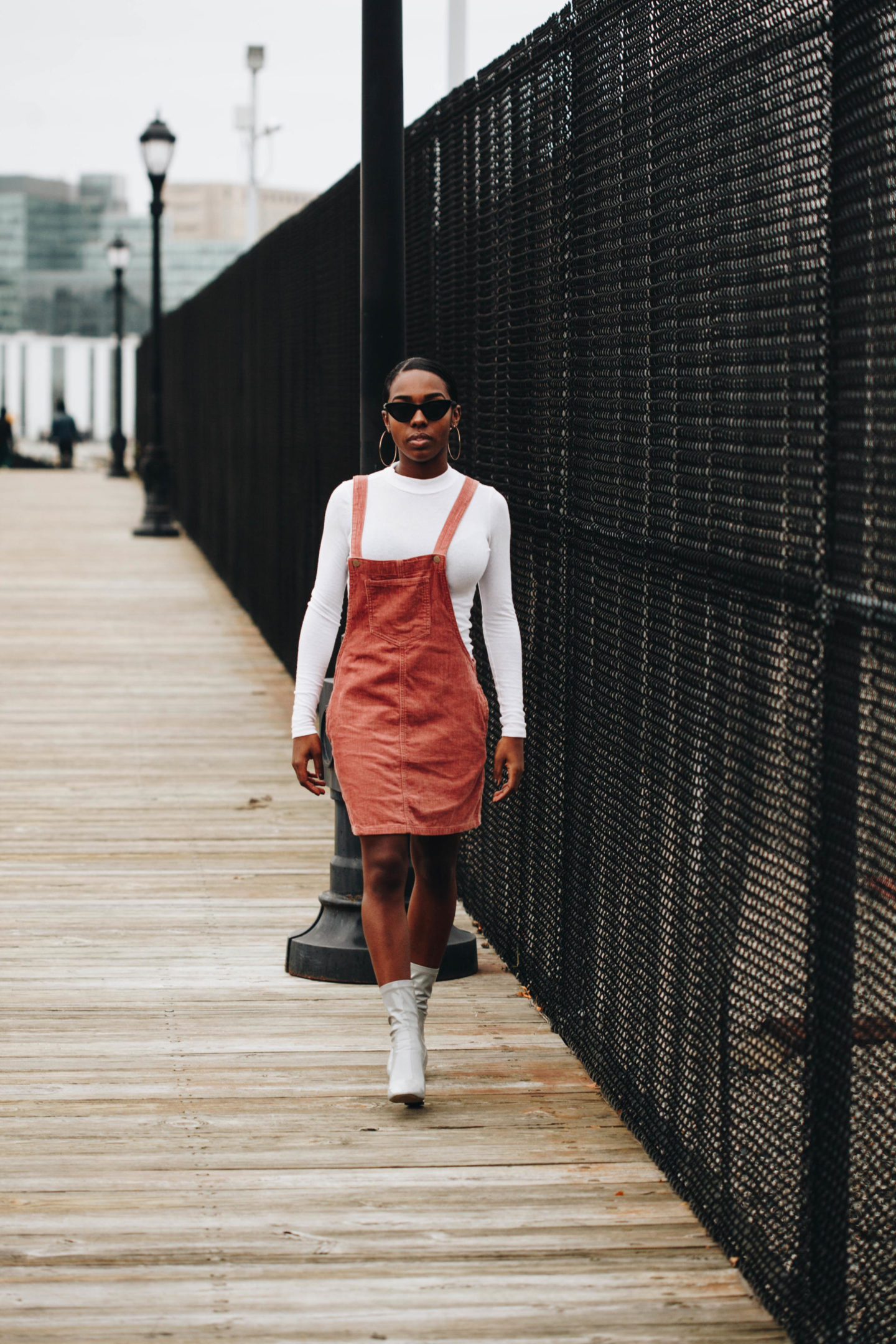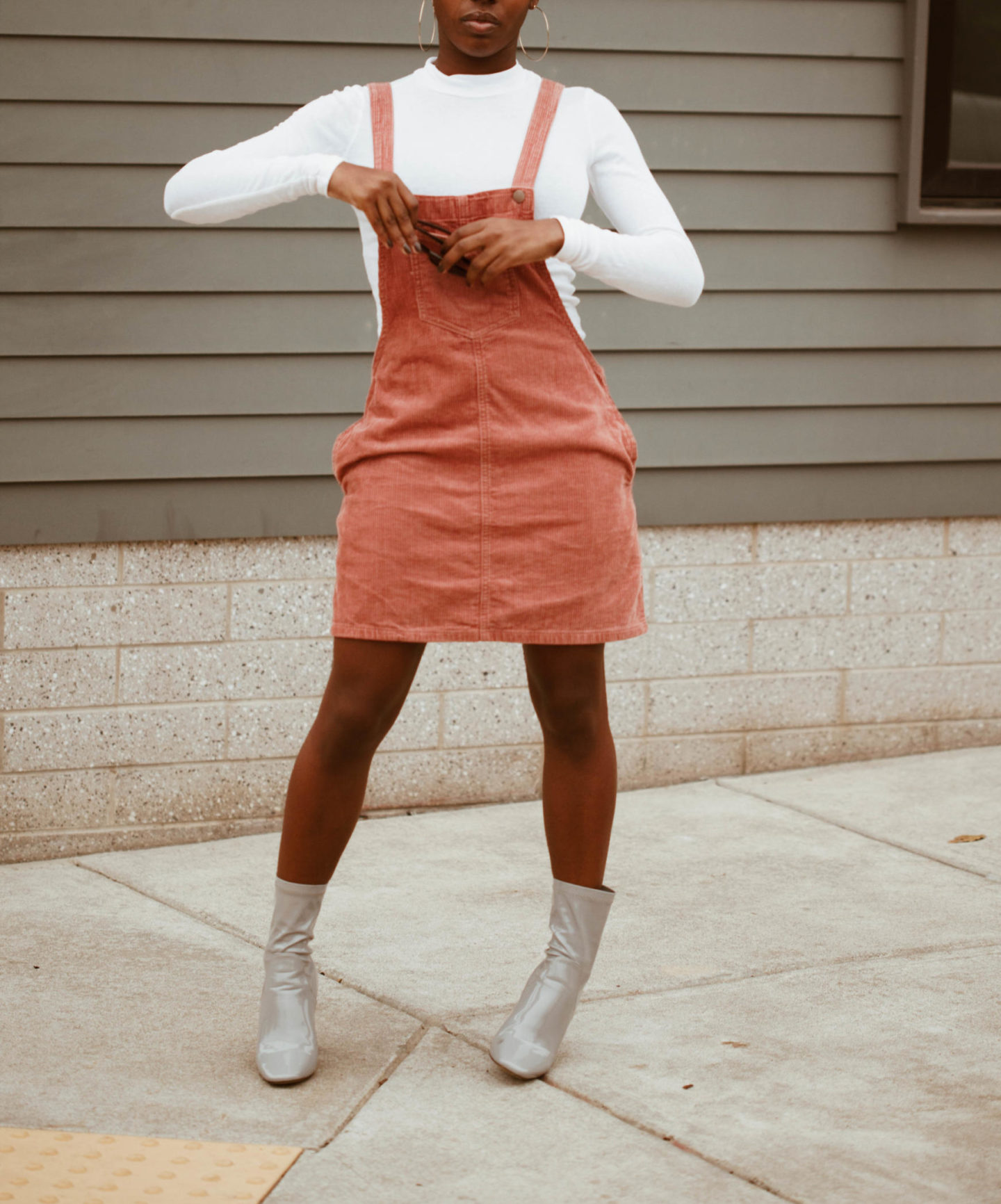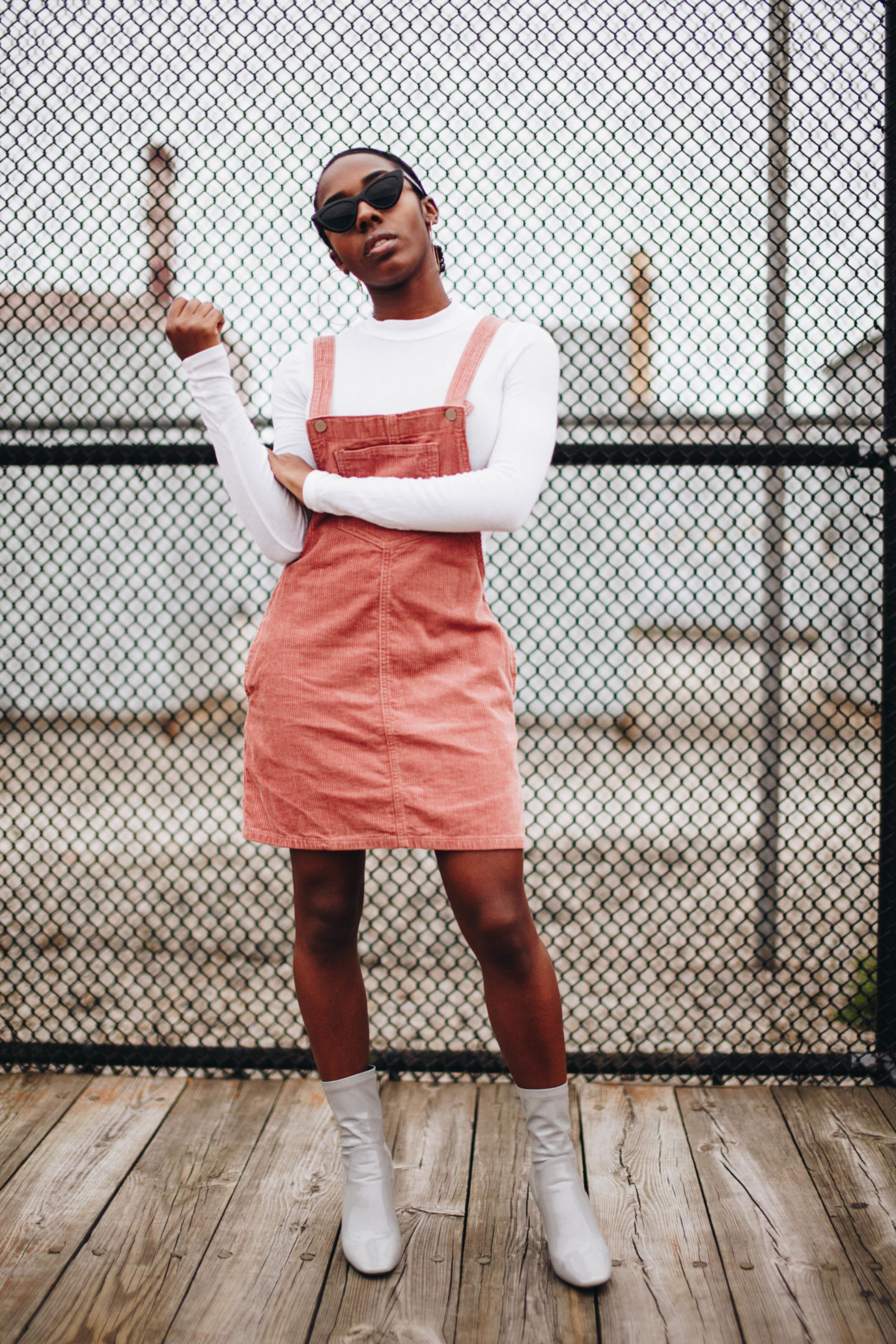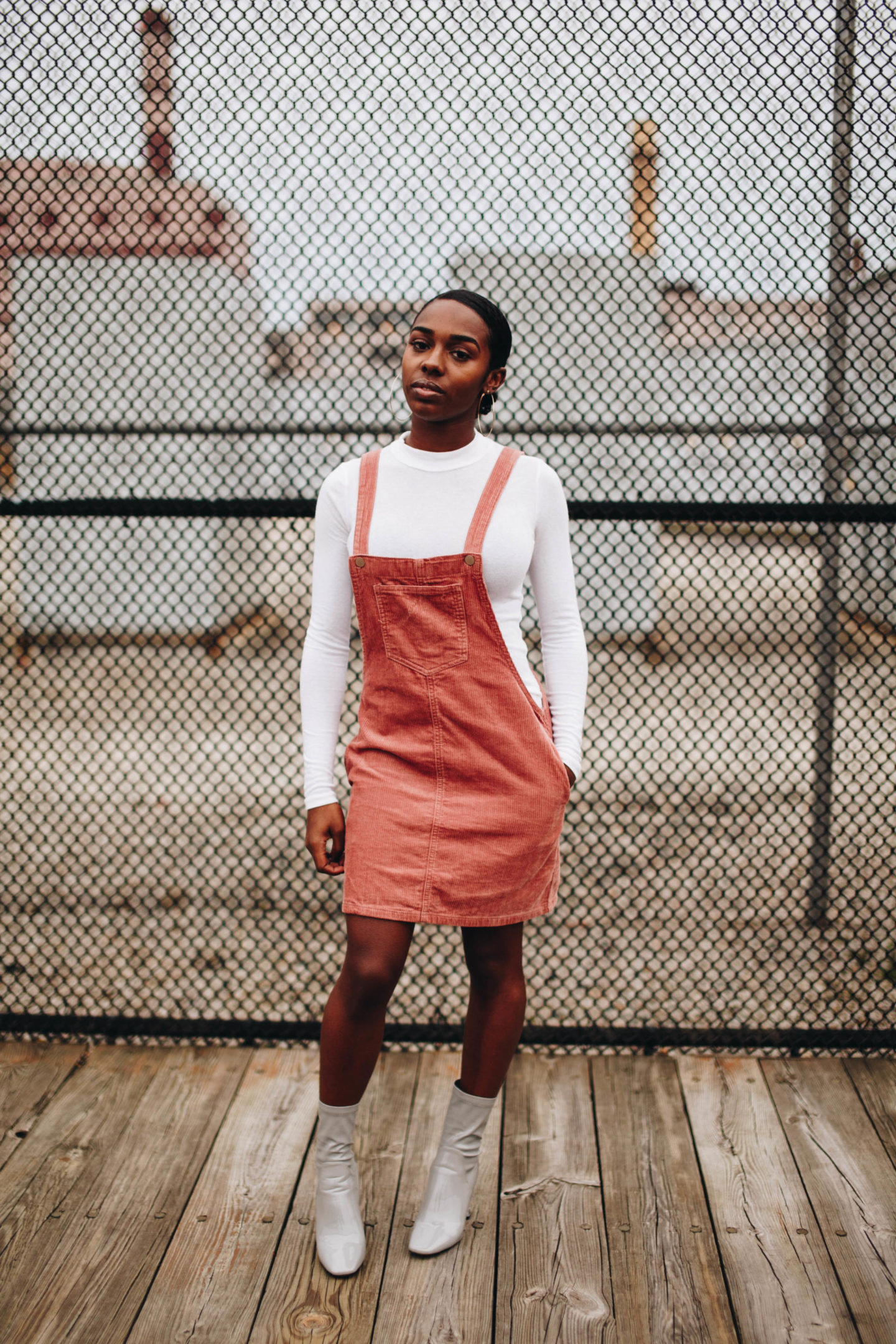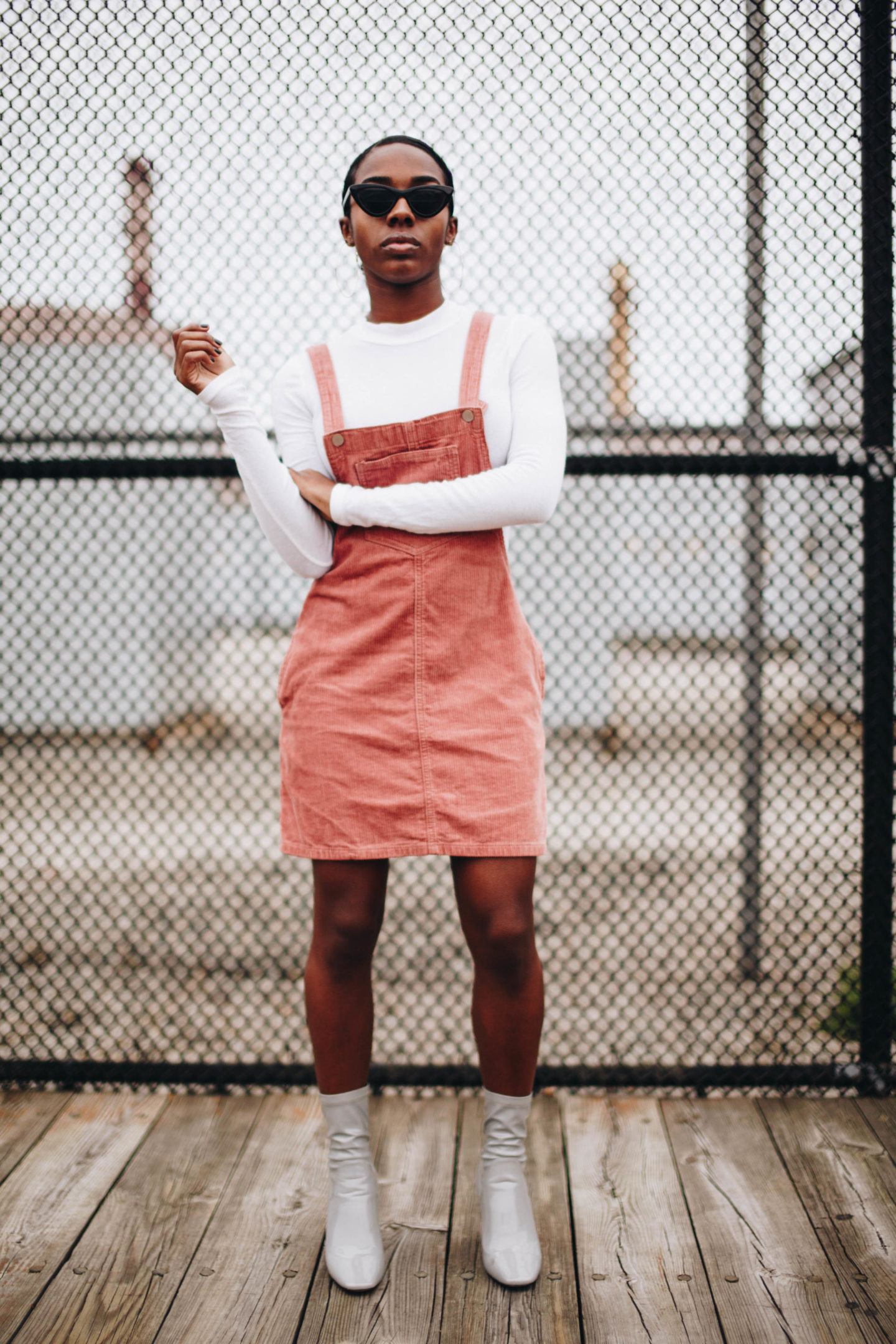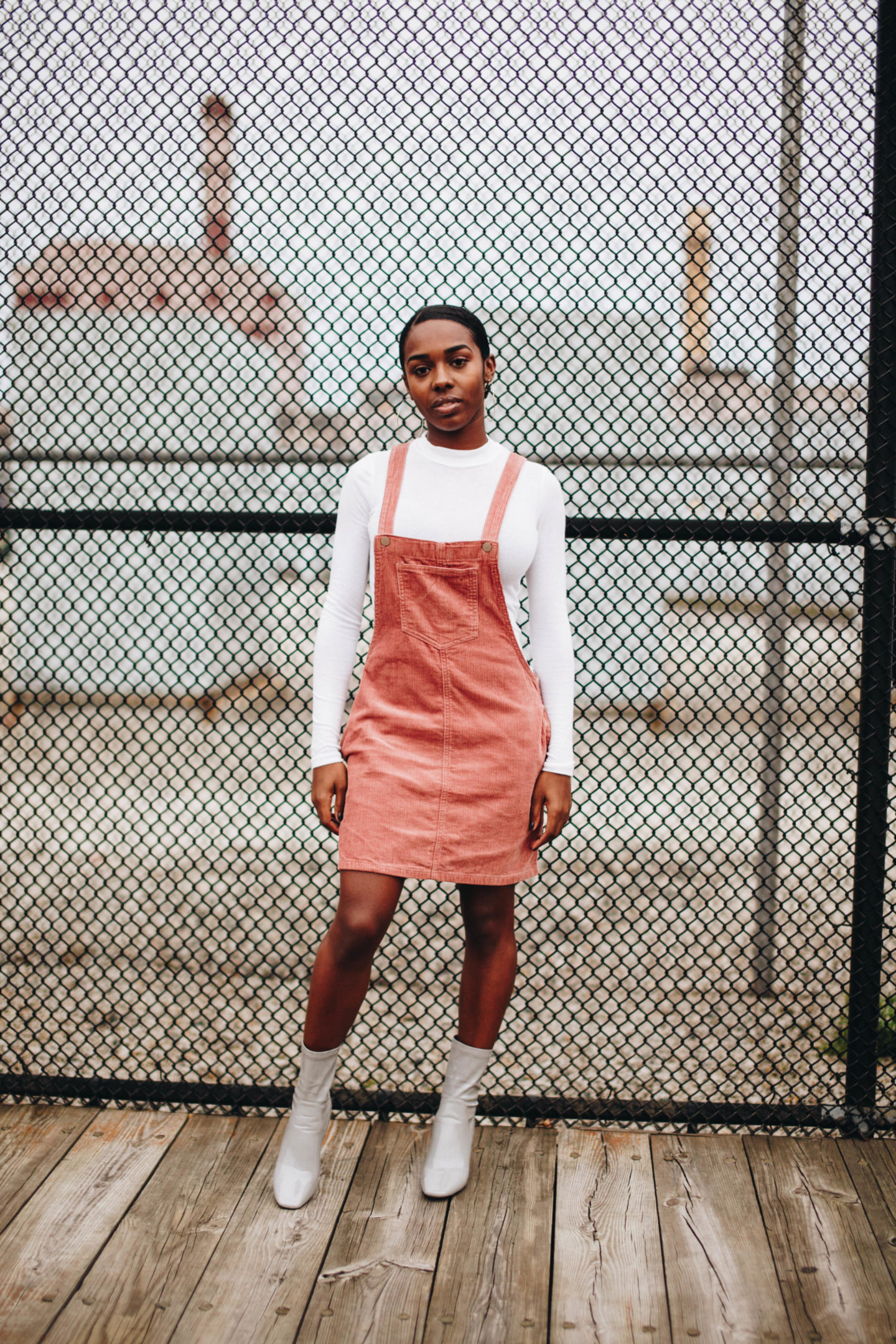 As history always repeats itself, so does fashion. And lately it seems all the best inspo for fashion is coming from back in the day, mostly the 90s with hints of the 50s 70s and 80s. With this look I brought it back in every possible with the corduroy overall dress, cat eye sunglasses and square toe patent booties. Booties always come around when the weather starts to cool down. As I mentioned in this older post, they come in every shape, color and size now a days. This season patent grey, white, red and black have been the hottest colors. And it doesn't get anymore retro than those colors and patent leather. Printed patterned booties coming in close second. Personally, I've been hoping to come across the perfect white and red pair. But my little ankles are making it them harder to find.
Retro, bold and vintage sunglasses have also been trending lately. Most of the modern brands are recreating the looks with a pricey price tag, but I always able to find these cat eye glasses for a reasonable price at Aldo.
This year is the perfect year to go digging around in some of your moms fashion from back in the day or even to look at old pictures for some inspiration. Recently I went through some of my moms pictures and noticed that I had unintentionally created some of our outfits and I was here for it. Also, don't be afraid to hit some thrift stores, this is a skill I am still trying to build. But thrift stores are like fashion time capsules.
Shop Vintage Sunglasses
Shop Trending Booties